An angel for homeless veterans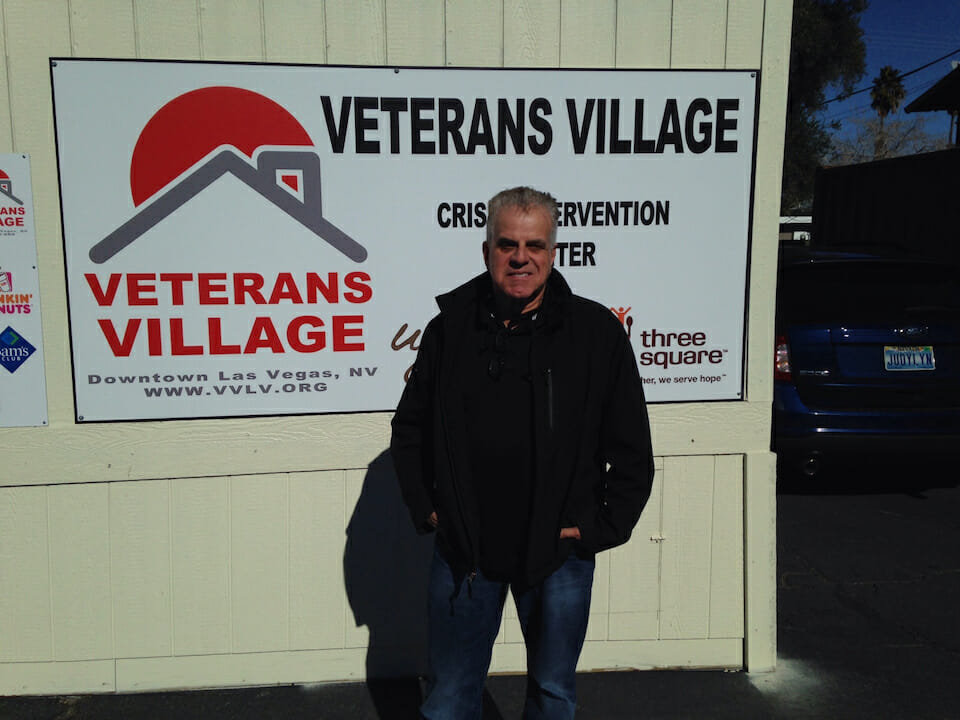 No one will confuse the jolly green Veterans Village 2 apartments at 50 N. 21st Street with a boutique hotel, but a fresh coat of paint does wonders on the deep end of downtown.
It's safe to say the amenities planned for the complex, the working dream of longtime Southern Nevada affordable housing advocate Arnold Stalk, wouldn't be found in the concierge directory of a Strip resort. But a regular visit from the 3 Square Food Bank truck and ready access to medical and mental health services can go a long way to accomplishing a goal that Stalk has chased like a sinking star for three decades: To provide a clean, safe, sober place to live for the valley's homeless veterans population.
It appears to be working.
Talk to Stalk for a few minutes and you'll surmise he's the only person involved in the project who didn't doubt its success for a moment. For him, giving up simply isn't a question, and he's in the process of expanding his nonprofit affordable housing program to 1,000 units.
"When I started this," Stalk recalled, "I was told you can't do that. It's too hard. It's too difficult and it's certainly too costly. There's no funding, and you'll never get anybody to work with you. My business model as a nonprofit housing provider proves that turning that organizational chart completely upside down works. We start with the staff. We go from the staff up to funders and corporate partners."
It's not like Stalk works on Easy Street. There are no angels visible here. The first Veterans Village stands in a converted Econo Lodge at 1150 Las Vegas Boulevard South just off US 95. The second building is also downtown, where there's no shortage of dilapidated structures -- or homeless veterans.
And its $8 million financing package? It's a piecemeal effort that incorporated city gifts redevelopment funds, a $5.6 million loan from Clearinghouse CDFI, a nonprofit that funds environmentally sustainable companies that qualify.
And there's the last piece: a $1 million gift from former NFL running back and Las Vegan Steven Jackson.
"He's a great guy who did it for all the right reasons," Stalk said. "He saved us."
The studios were gutted and refurbished. The nonprofit's website (veteransvillagelasvegas.org) chronicles its needs, and donations are welcome. A long list of local companies have risen to the occasion. Among many: Wynn Resorts, NV Energy, Brady Industries, and general contractor R.L. Reed.
There's a food bank being stocked, and a crisis intervention center on the way. Help with medical and mental health treatment is also part of the larger plan.
If you think this patchwork platoon couldn't possibly march, guess again. It already is.
"The single most cause of chronic poverty and homelessness in the United States is the lack of special needs housing with intensive supportive services," Stalk said. "This is a very aggressive and comprehensive plan that we are embarking on, and I am confident that we can reach this goal of 1,000 units with the help of my public and private sector partners, collaborations and support from our friends in the Las Vegas valley."
***
At first glance, the local numbers of homeless veterans don't seem overly shocking. Statistics released by the Department of Housing and Urban Development last year recorded 730 homeless veterans in Southern Nevada. That's up 5.5 percent from 2015. (The statewide figure was slightly down.)
But homeless counts paint an incomplete picture. While HUD estimates approximately 39,500 veterans are on the street nationally, a staggering 1.4 million former members of the American military exist on the society's margins at risk of homelessness at any time. That's a stain on our flag.
The issue transcends finding housing, of course. Most veterans on the street, or near it, suffer from one or more medical, emotional, or mental  maladies, according to the U.S. Department of Veterans Affairs. From alcoholism and drug abuse to mental illness, our warriors carry wounds that aren't always visible.
Stalk, soft-spoken yet tenacious, has spent much of his life working to make a difference for people who may not know his name, but survive in no small part because of his dedication.
On Friday morning, there was more good news at Veterans Village 2. A crate of toilets for the complex. He smiles, talks about the many donations he's received, and the angels that have descended on the complex. He believes in those angels.
I suspect the belief is mutual.
"I am not waiting any longer to see people suffer living in the streets tunnels, hillsides, in cars and in overcrowded housing conditions," Stalk said.
On the deep end of downtown, the angels are where you find them.
Arnold Stalk sees them every day.
John L. Smith is a longtime Las Vegas journalist and author. Contact him at [email protected], or on Twitter @jlnevadasmith.
Disclosure: NV Energy and Wynn have donated to The Nevada Independent. You can see a full list of donors here.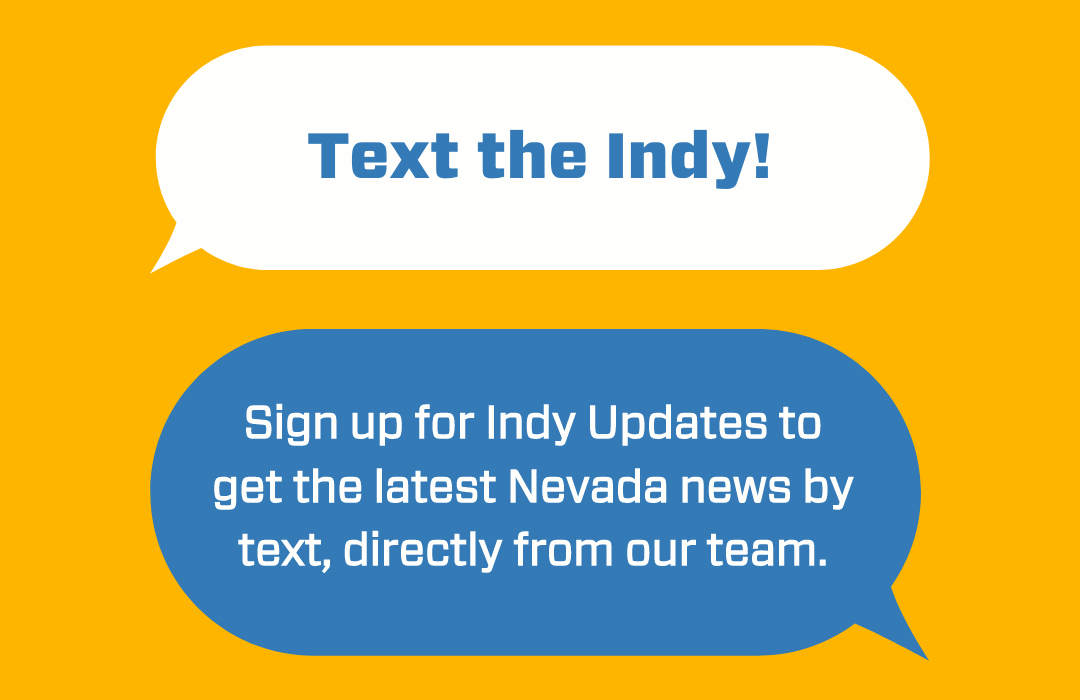 Featured Videos