Apparently, no one actually wants public workers to understand PERS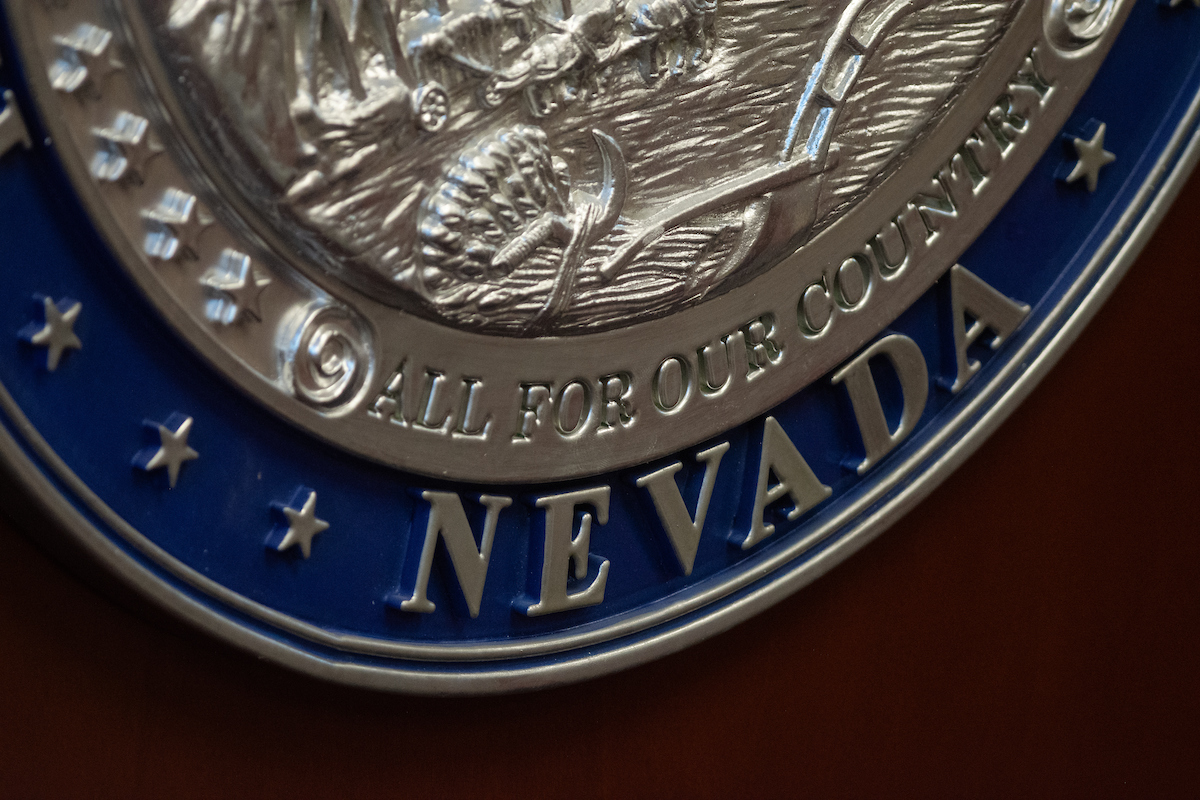 It's not merely that people disagree about how best to solve the challenges facing us in the modern political era—it's that, often, we don't even agree on what challenges merit discussion.  
Certainly, social media and cable network propaganda disguised as "news" contribute to this unfortunate reality—but it was a problem long before Jack Dorsey introduced the world to a new kind of public squabbling, or Fox News branded shouting matches as some form of informative programming. Personal and institutional biases, after all, have been a staple of human nature for as long as we've been capable of debating important ideas. Often, people don't merely have a difference of opinion on how to address a public challenge, they have a fundamentally different perception of what challenges exist in the first place.
The fundamental lack of nuanced discussion regarding Nevada's Public Employee Retirement System (PERS) is a good—albeit somewhat niche—example.
A recent poll conducted for Nevada Policy Research Institute by OH Predictive Insights of Nevada government workers shows that the individuals most directly impacted by PERS—public employees themselves—don't, initially, seem to think there's much to dislike when it comes to their retirement system.
However, as it turns out, the survey also demonstrated that most of these workers misjudged some pretty basic facts about how PERS operates in the first place.
More than two-thirds of workers not only underestimated the amount they pay into the state's retirement system, but nearly an equal number were unaware that those rates were about to increase this July. Over half of respondents also were unaware that recent rate hikes have gone toward paying down the system's debt (rather than funding the future benefits of current workers) or that government employees hired after July 1, 2015 will see reduced benefits while still being forced to pay the same all-time-high rates as their veteran colleagues.
In light of these results, it's easy to see why members of Nevada public sector unions—as opposed to unions in some other states, such as Arizona—have been traditionally hostile to even the slightest suggestion of reform. After all, members don't even know rate increases are coming down the pike, let alone any of the ancillary concerns regarding the ability of PERS to keep its promises to workers.
Taxpayers, members of the media and lawmakers often share in this incomplete understanding of the issue. In 2019, for example, Gov. Steve Sisolak mistakenly described PERS as the nation's best-funded pension plan. Even under the most favorable assumptions, however, Pew Trusts ranked PERS 23rd out of 50 states; the Federal Reserve System ranked Nevada's pension debt as the ninth worst in the nation as a percentage of state GDP; and the cost of Nevada's pension system has been rated as the highest in the country by the National Association of State Retirement Administrators.
Given the way PERS selectively shares information regarding its performance, the confusion experienced by Gov. Sisolak and others is quite understandable. Nonetheless, some public servants have noticed a growing unfairness in how the system operates. Teachers, for example, are hit particularly hard by the current PERS contribution scheme — and yet, the PERS board quickly dismissed concerns raised by new teachers after rate increases (and benefit reductions) were enacted in 2015.
In truth, there are plenty of reasons why government workers should be inquisitive if not outright critical about the status quo. As the rate increases in Nevada and elsewhere indicate, there are substantive issues with the way public pensions report their finances, which lead to inevitably unfavorable consequences for public sector workers. In fact, outside of the government class, criticism is a pretty bipartisan affair. Bellwether Education Partners, the Brookings Institution and the left-leaning Urban Institute have all leveled sharp criticism at modern government-pension practices.
Nonetheless, the official line from PERS and its defenders in the political realm has long been a sciolous claim that "all is well, there's nothing to see here." Predictably, the result has been a serious lack of objective information given to the individuals most directly impacted by the system's performance: government workers themselves.
When it comes to the health of Nevada's Public Employee Retirement System, there's plenty to debate. Regardless of how one might feel about the overall concept of defined-benefit pension plans, however, there are also plenty of legitimate reasons for public sector workers to raise an eyebrow at the reason for recent rate increases and reduced benefits.
If public sector unions, politicians and government officials are at all interested in discussing ways to provide a sustainable and quality retirement option for public servants, full disclosure of how the system currently operates would be an essential first step.
Ensuring workers are aware of an imminent rate increase, for example, would seem like a good place to start… even if it does stir up some uncomfortable conversations that challenge the current bias among Nevada's public-sector leadership. 
Michael Schaus began his professional career in the financial sector, where he became deeply interested in economic theory and the concept of free markets. Over a decade ago, that interest led him to a career in policy and public commentary—working as a columnist, a political humorist and a radio talk show host. Today, Michael is director of communications for the Nevada Policy Research Institute and lives with his wife and daughter in Las Vegas.
Featured Videos
Comment Policy (updated 4/20/2021): Please keep your comments civil. We reserve the right to delete comments or ban users who engage in personal attacks, use an excess of profanity, make verifiably false statements or are otherwise nasty. Comments that contain links must be approved by admin.