A's continue to lead the major leagues in at least one category: bad publicity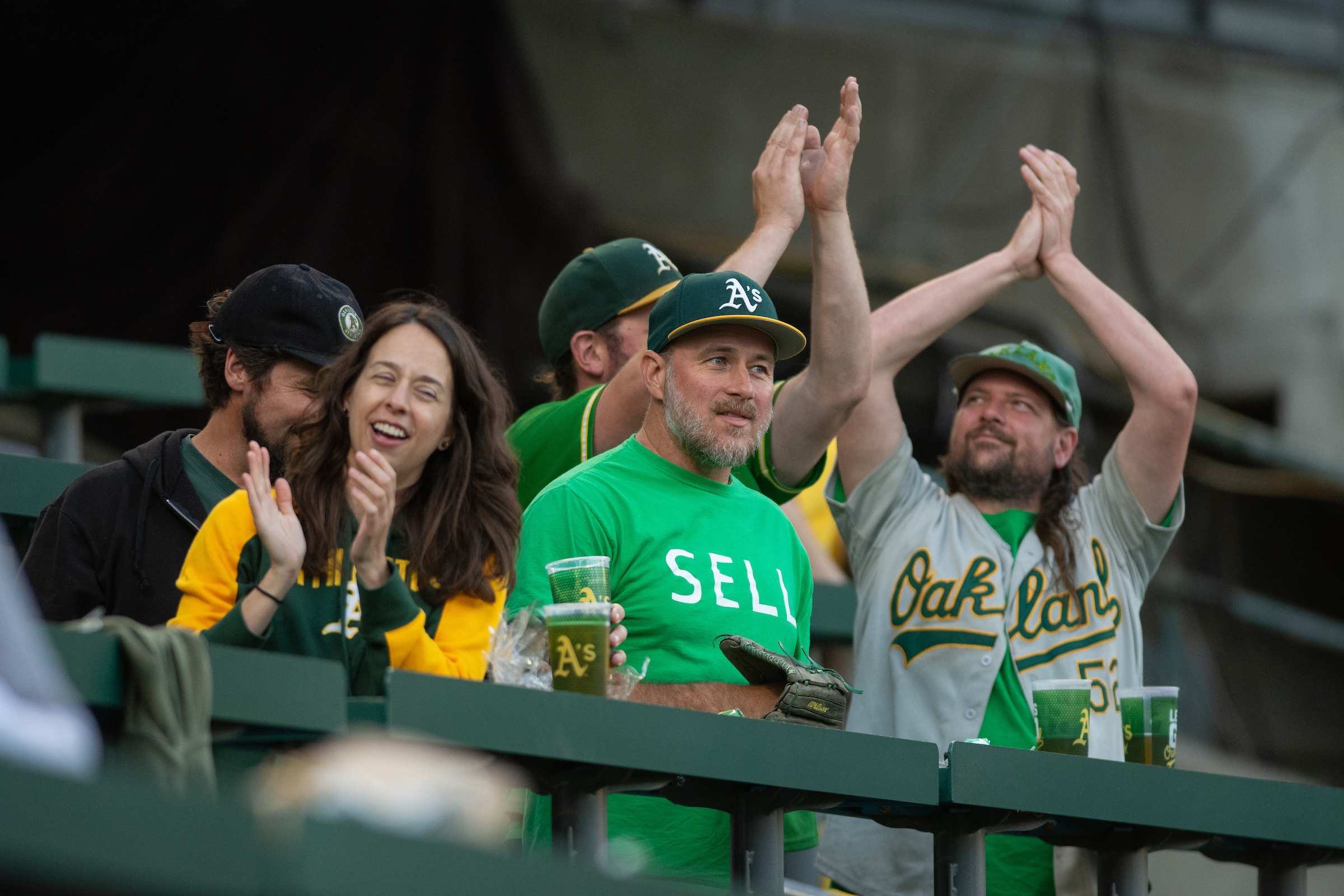 Call it an extreme longshot in a fixed ballgame, but the "Schools Over Stadiums" referendum petition filed Wednesday by the state teachers' union has a better chance of succeeding than the Oakland A's have of winning the World Series.
A gratuitous cheap shot? Hey, there's more coming — and not just from me.
Currently battling the Kansas City Royals for the worst record in baseball, on the field the A's have been eliminated from playoff contention. In the front office, the team's ownership was a big winner at the 2023 Nevada Legislature, where, with a handful of exceptions, the fences are shorter and the pitching is a lot weaker. The A's scored big with the passage of SB1, which will help the franchise facilitate $380 million in public financing for its new stadium on the Strip.
Now the Nevada State Education Association wants to claw back SB1, put the issue before the voters in 2024 and, as NSEA president, SOS drum-banger and Washoe County music teacher Dawn Etcheverry stated this week, "ensure that public funds go to the services Nevadans depend on like our public schools, not to a California billionaire for a stadium."
Although the union's plan was hatched in June, it's making headlines at a time the A's are seeking to secure a relocation vote of Major League Baseball owners and a Henderson elementary school canceled classes this past week because of an unexpected number of teacher absences. The state's teacher shortage is no joke, and it's especially visible in the Clark County School District. But it's also hard to know whether the temporary closure was because of a genuine shortage or an extended Labor Day weekend.
In its extremely broad-brushed sales job to legislators, the A's and their advocates swore to lawmakers that SB1 was essential to their Las Vegas stadium funding formula. Seldom mentioned was the mess being left behind in Oakland.
Baseball Commissioner and A's fan Rob Manfred said the league would waive the team's relocation fee, nearly $300 million by some published estimates. That's begun to raise eyebrows with other owners.
The A's aren't good at drawing fans or paying players, and they also appear to be quite accomplished at not paying for other things. That will change, we're told, when the tean's owner, John Fisher, fulfills his promise to invest $1 billion of his own money into stadium construction.
Another thing the team must not be paying for is a decent public relations firm. The ownership's media optics are awful. The crowds at A's home games with their "SELL" T-shirts and banners flipping off Fisher & Co. are jaw-dropping. I wouldn't be surprised if those ubiquitous shirts, now seen in major league ballparks across the country, outsell the team's official jersey.
The seasoned reporting has been scathing. The commentary has been even tougher. The business metrics of the deal, though lauded by some lawmakers in Nevada, have been widely ridiculed as bad public policy and costly pennant waving. The social media catcalls continue, and the teachers' union petition drive has splashed nationally and just begun to fight. When the fans in distant cities are cheering in support of the underdog diehards from Oaktown, it's a story that transcends the sports-page phenomenon.
Not that any of the criticism is going to make a difference.
The A's have been exposed, and should be mortified, but I'm still not sure Fisher really cares. Even his recent interviews with what can be politely be described as friendly media in the Bay Area and Las Vegas were poorly staged. At a time when he should have been answering hard questions, he took a swing at softballs and still managed to miss a few. Even some of his canned quotes seemed awkward and unconvincing.
Will any of that matter?
It's not baseball, but it's the game that's played when wealthy business owners go seeking favors from elected officials who should know better. In this instance, it's a billionaire moving a terrible team from Baltic Avenue to Boardwalk and managing to persuade another player to help finance the deal.
Referendum petitions almost never succeed, but they often send a message. The union is hitting the A's deal, but it's also speaking up about Nevada's priorities. That's likely to put some legislators on the spot. Lawmakers who espouse an undying support for public education and voted for SB1 may find themselves caught in a crossfire of rhetoric as the petition issue moves forward.
While Nevada, according to one report, was leading the nation in educator vacancies and the problem went unaddressed in Carson City, Etcheverry said, "the Governor and Legislature moved their focus to the needs of John Fisher and his lobbyists. For 8 days, Nevada politicians singularly focused on financing a 'world-class' stadium for a California billionaire, while ignoring Nevada's second-class education system."
That's going to leave a mark politically no matter the final score of that referendum petition.
John L. Smith is an author and longtime columnist. He was born in Henderson and his family's Nevada roots go back to 1881. His stories have appeared in Time, Readers Digest, The Daily Beast, Reuters, Ruralite and Desert Companion, among others. He also offers weekly commentary on Nevada Public Radio station KNPR.
Correction (Sept. 14 at 10:40 a.m.): A previous version of this article misstated where Dawn Etcheverry teaches music. She teaches in Washoe County, not Henderson.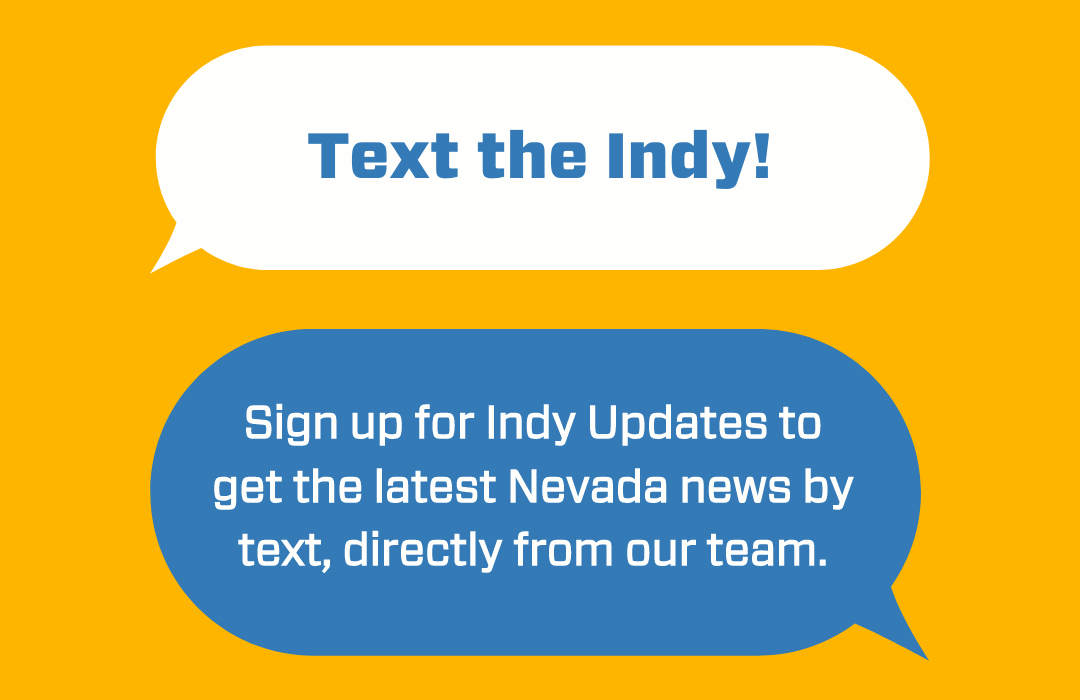 Featured Videos