As COVID in Washoe surges, local officials disagree on mask mandates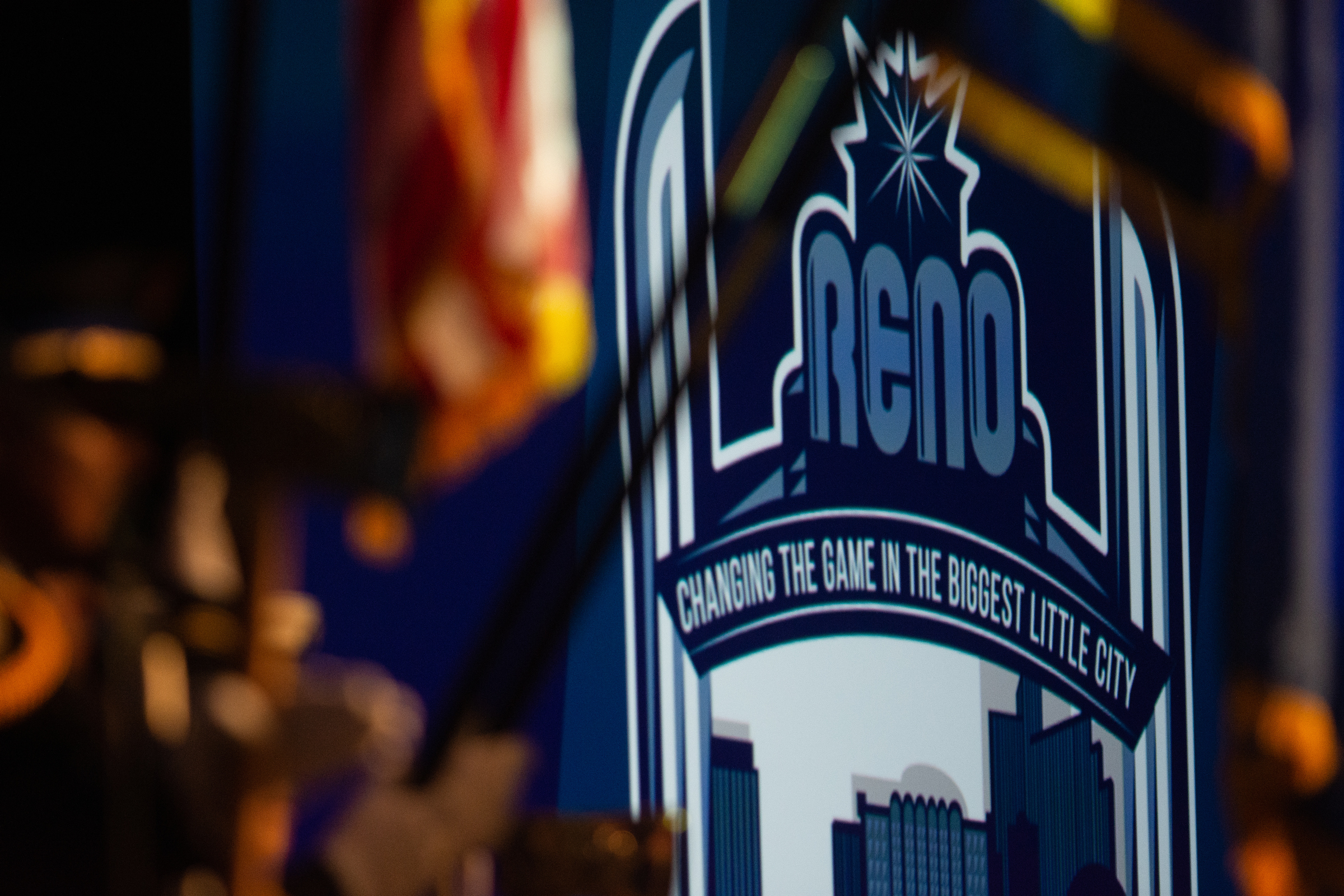 Reno Mayor Hillary Schieve and Washoe County Commission Chair Bob Lucey agree that vaccinations are vital in the fight against the spread of COVID-19, which is accelerating in their part of the state.
But they disagree over the latest step taken by the state to slow the spread of the virus: mask mandates. After the Centers for Disease Control and Prevention recommended last month that both vaccinated and unvaccinated people wear masks indoors in counties with high transmission rates, state officials announced the policy would be binding in the state.
Last week, Lucey, a Republican, went as far as to pen a sternly worded letter to Democratic Gov. Steve Sisolak about the renewed masking requirements, which took effect in Washoe County at the end of July. In the letter, he admonished Sisolak for not communicating with the county before reinstating mandatory face coverings indoors and warned that the renewed mask mandate was "directly undermining" the county's message to get vaccinated.
"We're creating chaos and scares ... and we really want them to be not scared of this but just educated," Lucey said in an interview. "Go get vaccinated, and here's why. But not, 'mask-up.'"
But Schieve, a nonpartisan who has primarily endorsed Democrats, has taken a different route from Lucey and pledged that the city will follow renewed mask guidelines while also continuing to promote vaccinations — even if it costs her electorally in her re-election bid.
"If I don't get elected because I support masks and vaccines, then so be it ... For me it's really about protecting people. And I never want to apologize for that," she said. "Of course there are going to be people that are unhappy with me for that. But I just think at the end of the day, I really believe I have a responsibility to protect people."
The conflicting messaging from Northern Nevada's two most prominent municipal elected officials highlights just how politicized health policy and pandemic decision-making has become, leaving officials to defend and explain their choices to constituents who may not trust recommendations from epidemiologists, health officials and even the Centers for Disease Control and Prevention. The mixed signals come as COVID-19 cases continue to rapidly rise in the county, with Washoe County District Health Officer Kevin Dick calling the trends "frighteningly similar" to what the county experienced during its November surge.
Though public health experts have continued to tout vaccinations as the key to defeating the virus for good, the CDC recommended a return to masking to protect unvaccinated populations and also protect vaccinated people from contracting breakthrough cases of the virus. Masks, public health experts say, serve as a secondary measure to protect the population as the vaccination effort slowly continues.
State and local leaders, meanwhile, find themselves walking a tightrope between constituents calling for increased mask mandates and vaccinations and those who oppose them. Lucey's letter represents the latest dust-up between the state and county, which have frequently butted heads over the course of the pandemic.
Lucey said that in his letter to Sisolak, he intended to call out a lack of advance communication from the governor about the new mask mandate and also draw attention to constituents who fear the government infringing on personal freedoms and liberty.
While Sisolak handed over pandemic decision-making powers to county governments this spring, the state government retained control over mask policy. Still, local governments have often complained during the pandemic about a lack of notice from the state government before new policies were announced.
The most recent mask mandate included a three-day grace period to implement the new policy, which Lucey said was not enough time to make sure everything was in order to follow the new guidelines.
"I really wish we could have been a little bit more cohesive in our approach than just jumping down one rabbit hole and deciding that that was the way we were going to go," Lucey said about the mask mandates. "I don't want to mandate and tell anybody what they should and shouldn't be doing. ... This is not a fight about masks. This is a fight about public health and safety in our community and if you choose not to, then that is your own choice."
In a statement to the Reno Gazette-Journal, which published a copy of the letter earlier this week, Sisolak spokeswoman Meghin Delaney said the governor's office "always strives to communicate with local officials, including those on the ground leading immunization efforts like the Washoe County Health District, ahead of time."
Lucey, similar to many other conservative leaders, has focused on the role of personal choice in the overall public health response since the beginning of the pandemic. In April 2020, Lucey, along with other county commissioners, signed on to a lawsuit challenging Sisolak's restriction on the use of chloroquine and hydroxychloroquine for COVID-19 patients, arguing that decisions to use the drugs should be left up to the patient and doctor, not the government. County leaders later withdrew support for the lawsuit.
In the same vein, Lucey said he supports vaccination outreach and expansion efforts but does not believe in forcing individuals to take a particular action.
In his mind, the government's responsibility around COVID-19 is to educate individuals, provide opportunities to get vaccinated and grant access to information and data to allow them to make their own informed choices — but not mandate vaccines or masks.
But Schieve, the mayor of a city that leans more liberal than the county overall, said the spread of the virus is a collective, community problem, not an individual one.
"I've lost good friends to COVID … and I never want anyone to experience that kind of loss. It can be absolutely heart-wrenching," she said. "For us to message to people what we are seeing ... it's not to scare people. It's to inform people that this is the time to take precautions."
The message is, "If you love them, protect them," Schieve said. She added that mask-wearing, in combination with vaccination initiatives, is what she and other city leaders are focusing on to keep businesses open and citizens safe.
While elected officials navigate the fraught pandemic political environment, they know they can't please everyone. They also know that they'll have to answer for their policy decisions and statements at the ballot box.
"This is difficult for all of us because we're making decisions on something we've never had to deal with before so it's challenging, and you've got scared and you've got concerned, you've got upset and irritated constituents that are looking for answers," Lucey said.
Lucey's term is up in 2022 and is eligible to run for another four-year term, though he has been long thought to be eyeing a higher office.
For Schieve, who is also up for re-election in 2022, the decision is clear. Though the Reno City Council does not have the authority to implement county-wide policies such as a requirement to wear a mask in all city facilities, she said the city can enforce the governor's mask mandate by following up on complaints filed by citizens, facilitating vaccination events, and promoting messaging emphasizing the importance of wearing masks.
"People obviously are divided incredibly over it. And it's really sad. There's been too much politics ingrained in the entire situation," Schieve said. "I think the responsible thing to do is listen to what are the doctors saying."
Reporter Megan Messerly contributed to this report.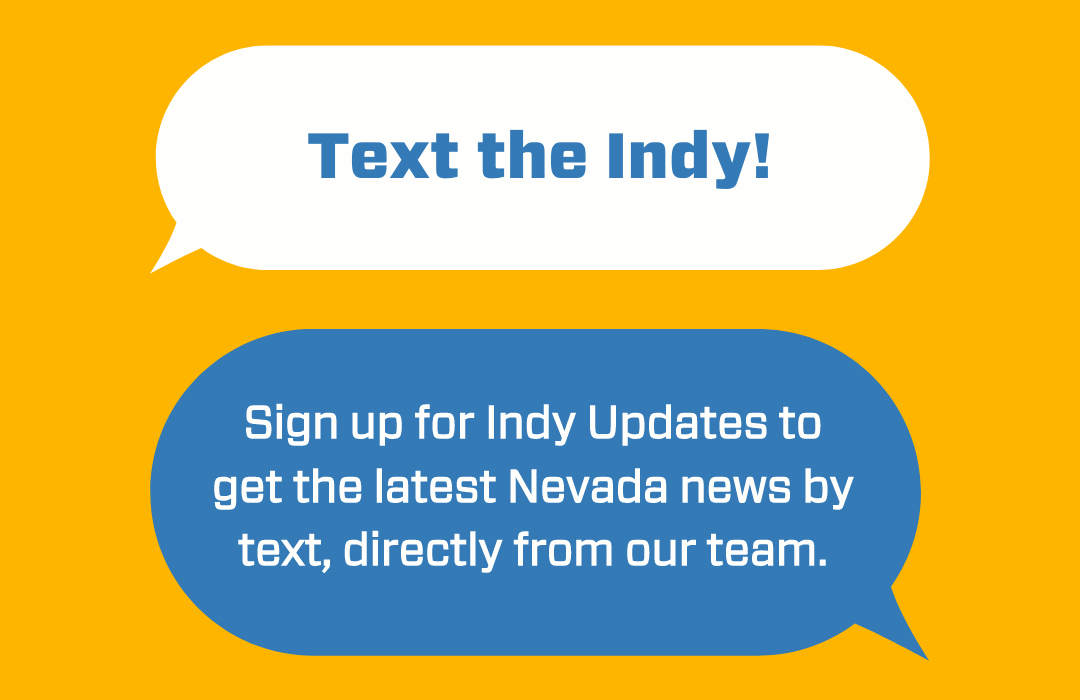 Featured Videos
Comment Policy (updated 4/20/2021): Please keep your comments civil. We reserve the right to delete comments or ban users who engage in personal attacks, use an excess of profanity, make verifiably false statements or are otherwise nasty. Comments that contain links must be approved by admin.