As immigration reform stalls, Cortez Masto bill would protect father of NV activist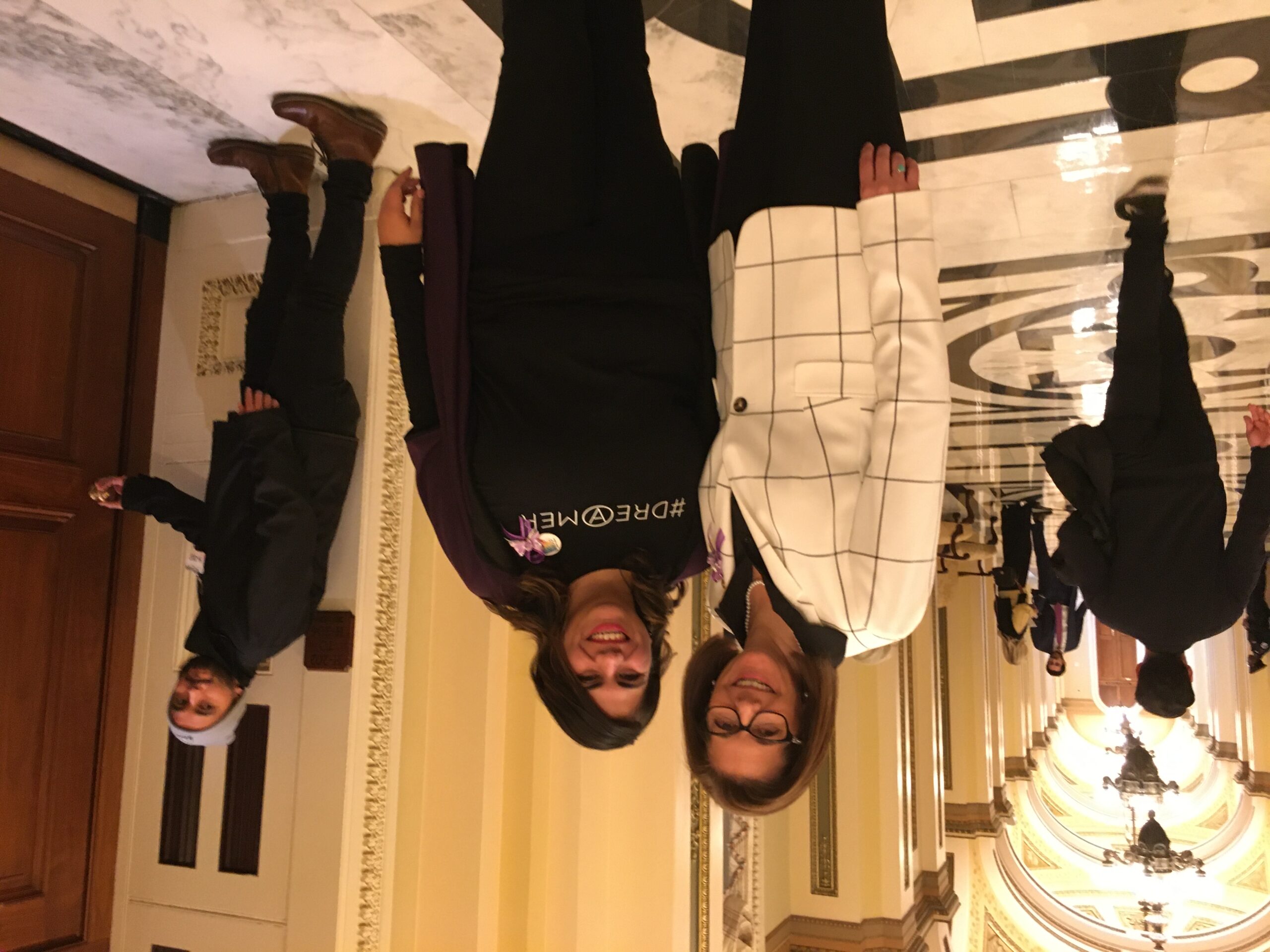 Cesar Silva — who came to the U.S. illegally three decades ago and is the father of nationally-known Nevada-based immigration activist Astrid Silva — is now the subject of a new bill from Sen. Catherine Cortez Masto (D-NV) that would make him eligible for legal permanent resident status, or at least temporarily halt the threat of deportation.
Immigration authorities typically put deportation proceedings for an individual on hold after such legislation, known as "private immigration relief" legislation, is introduced, a practice that has shielded Cesar since at least 2019.
Cortez Masto's office said that the use of private immigration relief bills is very rare and candidates must meet specific criteria, including exhausting every other possible option, have no criminal record and pose no threat to public safety. The legislation is the only private bill she has introduced.
"Mr. Silva has lived in the United States for more than thirty years, raising a family and contributing to his community in Nevada," Cortez Masto said in a statement. "In the 1990s he was a victim of fraud by a shady lawyer who took advantage of a father trying to protect his family, which has jeopardized his safety for decades."
"Our immigration system is broken, and we need to work together to make it more fair by investing in border security and protecting the millions of immigrants living in Nevada and across the country," she continued.
Astrid Silva is one of the nation's most prominent DREAMers, a term used for children brought to the country illegally by their parents.
Astrid made the journey from Mexico at the age of four. Growing up in Las Vegas, she entered the national spotlight as a young adult after striking up an unlikely friendship with former Sen. Harry Reid (D-NV). She delivered the Democratic response to President Donald Trump's State of the Union Address in 2017, and President Barack Obama told her story in a 2014 immigration speech.
In an email, she thanked Cortez Masto for "giving my dad a chance to remain in the United States with his Dreamer daughter, U.S. citizen son, and 6-year-old grandson who worships him."
"My dad has lived and worked in the United States for more than three decades," Astrid said in an email. "He has spent that time trying to regularize his immigration status, but due to the actions of an unscrupulous notario, his chances of becoming a legal resident and future citizen of this country were destroyed."
Cesar arrived in the U.S. in 1989. In 1996, seeking to avoid deportation, he answered an ad from an agency promising to provide him with a work permit and legal residency, the Las Vegas Sun first reported in 2012. The paper said the agency secured him the permit and even a Social Security number. But, unbeknownst to Cesar, those were secured through an asylum program available at the time only for Nicaraguan immigrants—a fraud that was easily discovered and put him on the radar with authorities for deportation.
Cesar was eventually detained by U.S. Immigration and Customs Enforcement (ICE) in 2011, which is when he found out that he had been the victim of a notario scam.
Notario fraud occurs when someone poses as a lawyer promising to normalize the victim's immigration status but is legally unwilling or unable to do so. The problem stems from the fact that 'notarios publicos,' which translates to notaries public, handle some legal matters in Latin America. In the U.S., fraudsters use the deceptive phrasing to pose as lawyers to take advantage of the undocumented.
Cesar's story is familiar to the thousands who have been victimized. But the crime is notoriously underreported because undocumented victims are afraid to call attention to themselves.
In one civil action alone, initiated by the Federal Trade Commission in 2011, investigators discovered evidence of 2,785 defrauded immigrants, but only 99 consumer complaints associated with the scammer—a reporting rate of just 3.55 percent, according to the House Judiciary Committee.
Since 2011, Cesar has lived an uneasy existence, looking for relief where available.
Appealing to the state's congressional delegation, he managed in 2019 to secure a private immigration relief bill, which Cortez Masto also introduced.
Another private immigration relief bill was introduced in 2020 by Rep. Steven Horsford (D-NV). The measure introduced last month by Cortez Masto is the third time the bill has been issued.
The introduction of a private bill provides some temporary relief. ICE allows the subject to remain in the country for another year at the agency's discretion.
"A stay of removal or grant of deferred action, if issued as part of the private immigration bill process, is granted by ICE as a matter of comity and courtesy between the executive and legislative branches of government to ensure Congress has the time and information it needs to consider the pending private immigration bill," ICE said on its website.
According to ICE, 497 private immigration bills have been introduced since 2007, but only three have ever become law. Other congressional lawmakers have introduced private immigration bills, including Sens. Dianne Feinstein (D-CA) and Lisa Murkowski (R-AK).
Cortez Masto's criteria also jibe with ICE's, treating the move as a "last resort for individuals who have exhausted ordinary administrative and judicial immigration remedies."
And it may remain the last resort for the foreseeable future, as prospects for Congress tackling immigration have dimmed.
Democrats, including President Joe Biden, Cortez Masto and other Latino members of Congress, had pledged to include an immigration provision in their Build Back Better Act (BBB), a vast package of Democratic priorities, including family leave and child care subsidies.
But Sen. Joe Manchin (D-WV) opposed the package over its cost and concern that it would exacerbate already high inflation. His opposition stalled the bill since the measure would need all 50 Democratic Senate votes to pass, in addition to the tie-breaking vote of Vice President Kamala Harris.
Even beyond that, a group of Democrats, including Cortez Masto, had been tasked with convincing the Senate parliamentarian to allow in the sweeping social policy bill an immigration proposal that conforms with Senate budget rules. But three proposals have so far been rejected and it remains unclear if BBB can even be the legislative vehicle for immigration relief.
Michael Kagan, director of the UNLV Immigration Clinic, said the use of a private bill underscores that the immigration laws need reform.
"The immigration laws can be vindictive, they can be arbitrary and can lead to results that many people might think to be surprising and unfair and even cruel," Kagan said. "This was one particular safety valve, historically."
This story was updated on Feb. 9, 2022, at 7:33 a.m. to note that Astrid Silva arrived in the U.S. after her father made the journey in 1989.
The Nevada Independent is raising $200,000 by Dec. 31 to support coverage of the 2024 election.
Tax-deductible donations from readers like you fund this critical work.
If you give today,your donation will be matched dollar-for-dollar.
Give + Get Matched
Featured Videos