As Nevada election officials protect the vote, charlatan Trump can't help himself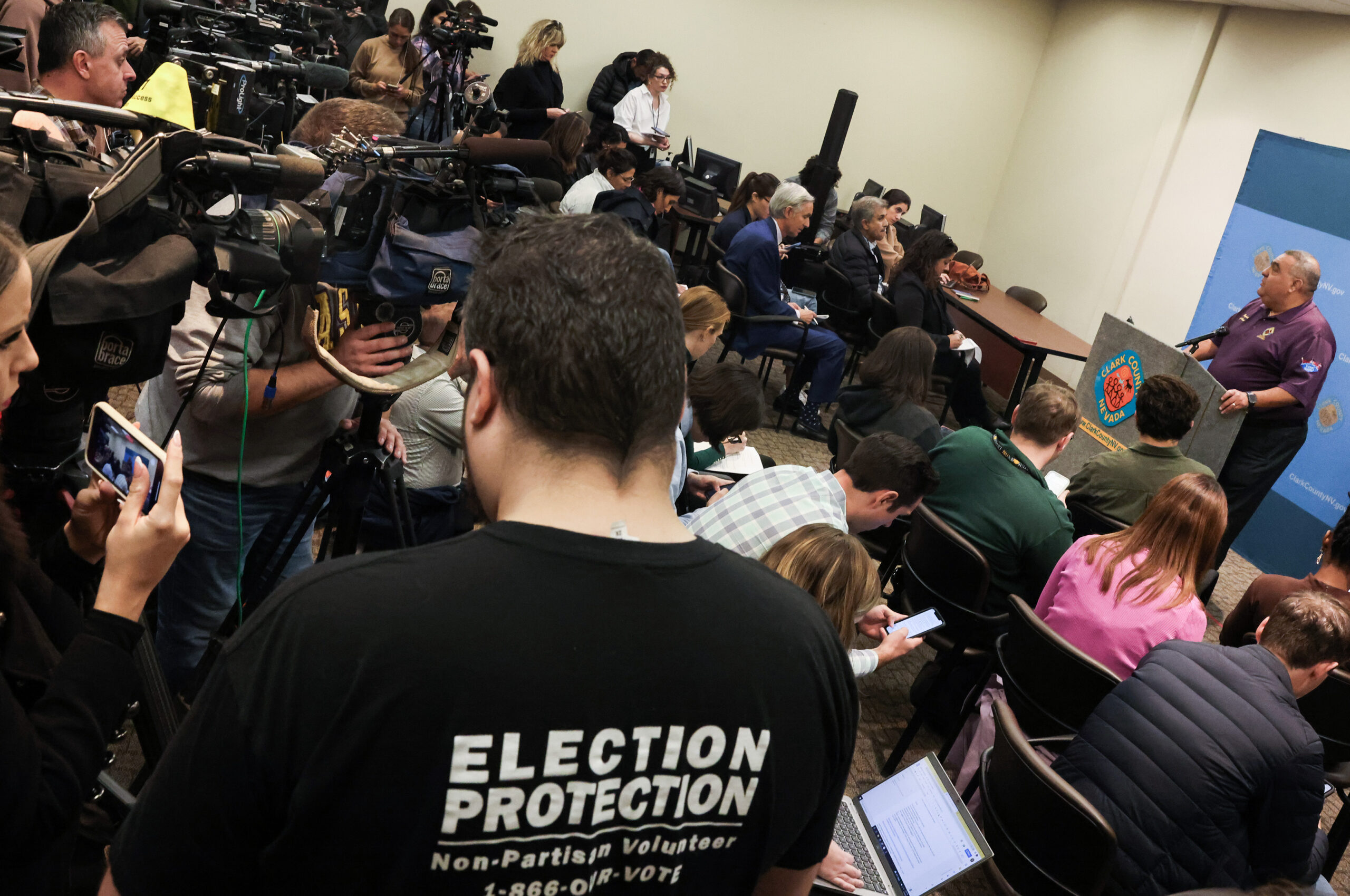 RENO – The last light of a snowy Election Day was fading, the slush turning to ice on the sidewalk outside the Downtown Library. A line of voters waited to cast their ballots and more trudged up Center Street against the biting chill.
A blend of ages and ethnicities were managing to make their individual voices heard without shouting obscenities or hare-brained conspiracy theories. At one point, the line stretched all the way to the front door of the historic Modern-style building.
As far as I could tell, not a single threat to the life of a poll worker was being made. In the light of recent history, that was a relief. It was a moment of warmth on a cold evening with much at stake in Nevada and across the country.
In passing conversations away from the polling place, voters shared a slate of issues and motivations for participating in what has become an all too often-maligned democratic process.
Two young women said they were focused on Question 1, which would add the Equal Rights Amendment to the state Constitution, and Question 2, which would raise Nevada's minimum wage to $12 per hour. One man talked about the need to "move the country forward" into a less acrimonious politics. Several mentioned gas prices and inflation, one talked about immigration reform, and some mentioned the need to protect women's reproductive rights in the post-Roe world.
There were no big surprises, and this was a snapshot, to be sure, but what I walked away with was a reminder that, a world of social media cynicism aside, we continue to be quite capable of self-governing. And it helps to have professionals in the state's largest election departments, Joe Gloria in Clark County and Jamie Rodriquez in Washoe County, protecting the process and following the law every step of the way.
Because, what we've also learned in recent years is that the Trumpian end of the Republican Party isn't concerned with protecting everyone's right to vote or accepting election outcomes that don't go their way. When the going gets tough, they sow doubt about the process, shout cries of foul and fraud without evidence, and prepare to litigate.
Knowing that, it came as no surprise when the former President took to social media multiple times to attack the election process in Nevada. Trump had a terrible week with his election-denier candidate lineup racking up loss after loss and helping to scuttle the GOP's hopes of a "red wave" in the midterms.
One possible exception was Nevada, where Trump loyalists U.S. Senate candidate Adam Laxalt and secretary of state candidate Jim Marchant held leads after the polls closed. Trump visited the state twice during the campaign, and Laxalt and Marchant wrapped themselves in his embrace while the state party showed a warped degree of fealty toward the fraudster-in-chief.
"Clark County, Nevada, has a corrupt voting system (be careful Adam!), as do many places in our soon to be Third World Country," Trump said Thursday morning on Truth Social. He also took time to smear the election process in Arizona, where other races involving election deniers were tightly contested.
Write it off as the familiar bleating of a desperate man whose grip on the party was at last slipping away, but it was particularly poisonous in a state that has continued to serve as a political petri dish for conspiracy theories and QAnon-friendly characters like Marchant.
Instead of standing by taking the low blow, Clark County officials and Registrar of Voters Gloria fought back with statements to the press.
"Obviously he's misinformed two years later about the law and our election processes, which ensure the integrity of elections in Clark County and the state," Gloria said. "We couldn't go any faster now if we wanted to."
As he did after the 2020 election, Gloria once again reminded reporters of the applicable laws that provide time for a thorough vetting of the votes, including the state's wide use of popular mail-in ballots. Those seeking to speed up the process, he said, needed to talk to their legislator, not the registrar who is dutybound by the statute.
As the county stated it, "All of our election systems are certified by the state and federal governments for use in the State of Nevada, and there are several state-required audits done before, during, and after each election, which further ensure the reliability and integrity of the election."
With mail-in, uncured, and provisional ballots to count and analyze, Gloria said, his staff of 200 would work through the weekend and into next week to meet their deadline. His staff was being protected by beefed-up security due to all the threats of violence and other safety concerns faced by workers in election departments across the nation.
That steadfast, professional approach to ensuring the accurate count irritated the impatient, but was something to be proud of and went a long way to countering what recent history tells us was likely to come next: the acrid smoke of conspiracy theories and baseless claims of voter fraud.
On Saturday night, a fever broke in Nevada.
With the balance of power in the Senate at stake and a nation watching, enough votes were tallied across the state to mathematically determine a winner. When one was projected, Nevadans were given an opportunity to move forward and leave behind dangerous anti-democratic conspiracies.
The only question is, will we accept it?
John L. Smith is an author and longtime columnist. He was born in Henderson and his family's Nevada roots go back to 1881. His stories have appeared in Time, Readers Digest, The Daily Beast, Reuters, Ruralite and Desert Companion, among others. He also offers weekly commentary on Nevada Public Radio station KNPR.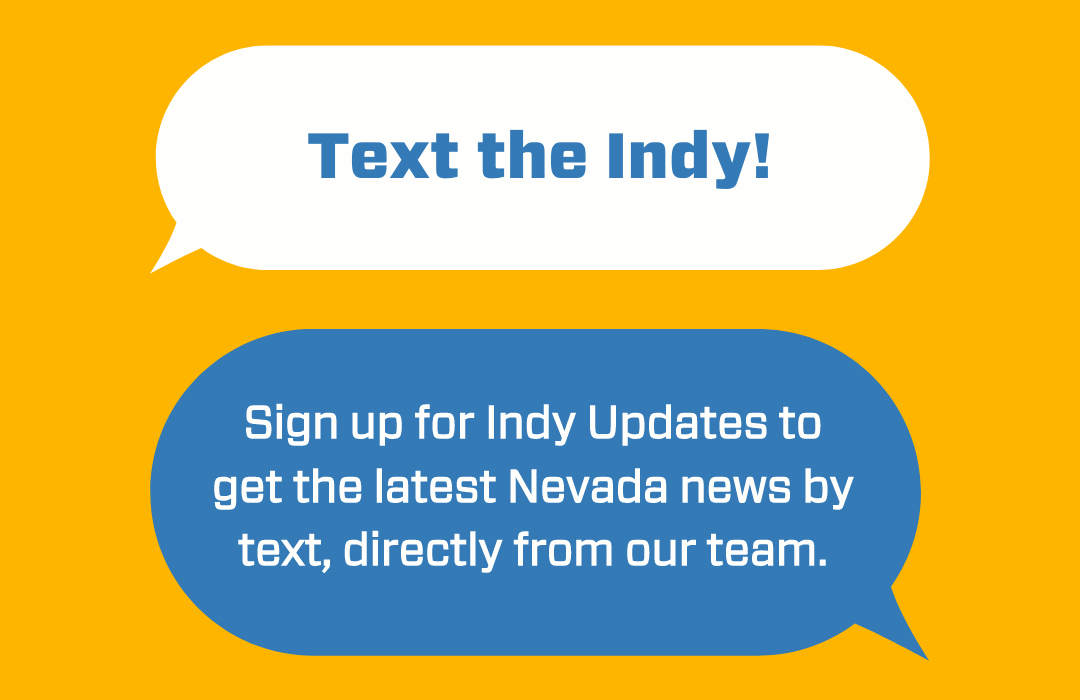 Featured Videos