Higher education administrators look for new solutions for remedial students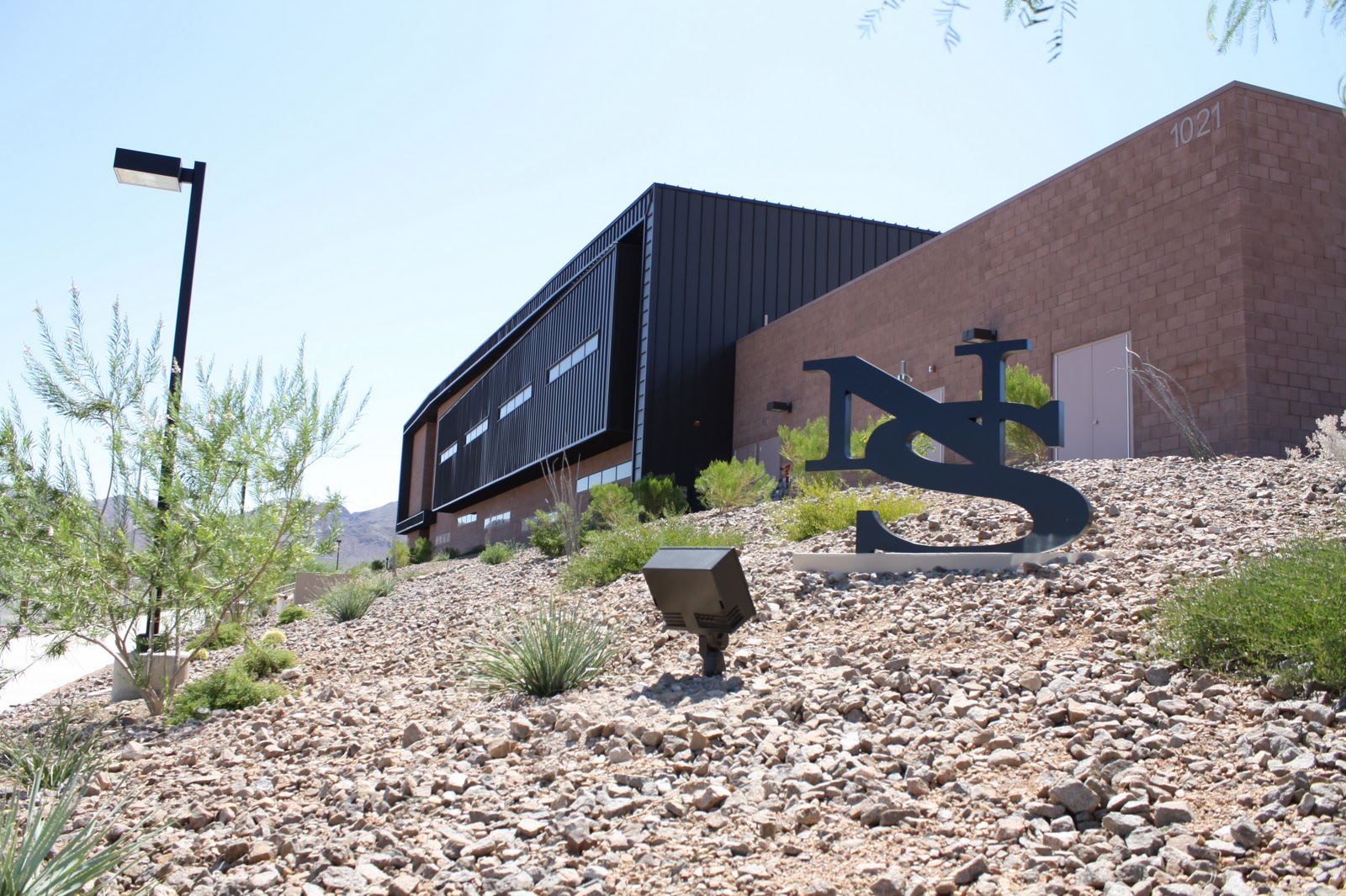 They've paid their tuition and maybe even moved into a dorm room, but for more than half of Nevada students, the first day of college isn't necessarily the beginning of their higher education. The reason: They're taking remedial classes, a high-school level springboard to actual college-level courses.
In Nevada, the number of underprepared students who enter Nevada colleges and universities is high — more than 50 percent on average across all seven schools in the Nevada System of Higher Education (NSHE) are placed in remedial math, English, or both once they arrive at a college or university.
Remediation is expensive for students in terms of both time and money. The high-school level math and English courses do not count toward their undergraduate degrees, and a calculation by the left-leaning Center for American Progress found students in Nevada cumulatively paid $11 million in 2016 for remedial coursework.
On a more granular level, students at NSHE schools are paying around $200 per credit hour. That means a standard three or four credit-equivalent remedial class will cost between $600 and $800 in tuition and fees, and double that if a student must take both math and English. And costs can't be covered by the state's Millennium Scholarship, which grants funds to any in-state student with at least a 3.25 GPA in high school.
Students also pay a "time penalty" for being unprepared for college, extending the time it takes to complete the core classwork required to graduate by at least the semester it takes to complete remedial courses. More time in school can make it harder to find financial aid, especially at universities, which increasingly tie financial aid disbursement to a student's credit load per semester or per year.
At universities including UNLV and UNR, the cost difference is relatively small — an extra $1,000 on top of an education that will cost anywhere from $24,000 to $85,000 over four years, depending on whether a student is granted in-state or out of state tuition.
But at NSHE's other schools, colleges that are geared toward providing access for students unable to afford — in either time or money — a university, and where tuition for in-state students is half that of state universities, $1,000 can mean paying roughly 25 percent more in a freshman year than students who went straight into college-level coursework.
Tony Scinta, executive vice provost at Nevada State College, said administrators are aware of the costs that are hitting students in remedial courses, and stressed the importance of making sure students who shouldn't really be in remediation are able to skip it, even if they've been placed there.
"From my perspective, I don't want them doing remediation if it's not the best pathway," he said. "And I know from the evidence that for a significant contingent of students, there's a better pathway that's gonna get them to knock out those degree requirements."
Scinta said that because students who are placed in remediation often face psychological hurdles — the idea that they "aren't ready for college" or "shouldn't have tried" or are not as smart as their peers — they tend to be some of the most at-risk for dropping out of college entirely.
According to NSHE's internal research, students who start college in remediation are between 20 to 30 percent less likely to finish their degree than their peers. But at some of the access schools, like Nevada State College, the graduation rate for students in remediation is just half that of students who went straight to college-level coursework.
So who's fault is it if Nevada students are entering school underprepared?
For many, the answer seems simple: The K-12 system must be doing something wrong.
It's an assumption that tends to irk educators, particularly in the Clark County School District, where the lion's share of Nevada students attend elementary, middle and high school. The nation's fifth-largest school district has long endured criticism for lackluster student performance despite incremental academic gains in more recent years.
Deputy Superintendent Diane Gullett doesn't deny that room for improvement exists. She said one of the best measures of a district is how well its students are doing in college. But Gullett said remedial coursework also highlights a need for enhanced partnerships between the K-12 and higher education communities.
"We have to look at education as being a K-20 approach as opposed to pre-kindergarten-12," she said.
What that could mean in practical terms: sharing data on a deeper level.
If data shows college freshmen struggling in math, for example, the district could analyze students' weak spots in certain areas of math, review how that information is being taught and make adjustments, Gullett said. In other words, it would be a more targeted approach.
The school district is also examining how it can equip students with better study skills and strategies as they move through the education pipeline and encounter different learning environments.
"So often our students, as they progress through K-12, move from more hands-on learning to, unfortunately, more lecture-type learning," Gullett said. "Sometimes students struggle with that and the method of learning."
And, more broadly, Gullett said the district is always looking for ways to increase "rigor" — a term used frequently in academic circles to describe how challenging coursework is. Part of that involves looking at content standards and determining whether classroom resources and teaching strategies address the full intent of the standard.
The rationale is that by exposing students to a tougher and more in-depth curriculum in K-12, they'll be better prepared for postsecondary classes and their careers. Getting to that point, though, relies on some preparation before students even enter the classroom.
"We have to invest in teacher understanding of the standards," Gullett said. "That's a big goal for us with the Clark County School District now."
Among college administrators, though, there's no rush to blame the K-12 system, even in a state like Nevada, where the school system often ranks as one of the worst in the country.
Why? Broadly speaking, remediation rates in Nevada generally hew close to national averages, with the only outlier being Nevada State College (NSC). There, nearly 80 percent of incoming students are placed in a remedial math or English class.
It's a rate twice as high as the national average for four-year schools, and 10 points higher than the average for community colleges and trade schools, according to data from the National Center for Education Statistics.
And just two NSHE schools, including NSC, have seen remediation rates increase over the last four years (the other being College of Southern Nevada). All other schools have seen their rates drop (UNLV, Great Basin College and Western Nevada College) or stay relatively steady (UNR and Truckee Meadows Community College).
But Scinta said the remediation rate by itself doesn't tell the whole story.
"Our remediation rate is pretty high, 80-ish percent, and yet our actual enrollment in remedial math has declined and that's by design. Largely because we think there are better ways to determine whether a student is ready to take college level math," he said.
He added that as NSC has implemented new, data-driven approaches at tackling remediation, actual enrollment in remedial classes dropped from 78 percent in 2015 to about 65 percent two years later.
Scinta said part of the problem is the way in which students are placed in remediation, or what NSC calls "foundational" coursework. Most students are assigned to a remedial class based on SAT or ACT scores. If they score badly on math, specifically, then they can take a test called the "ACCUPLACER" to try and test into college level coursework.
But that test, and to a lesser extent the ACT and SAT, aren't always that good at determining whether a student is really ready for college. Several studies have found that placement tests — and ACCUPLACER in particular — are leading to an overplacement of students in remedial classes.
"We haven't fully abandoned placement tests or anything," Scinta said. "But we're kind of in this piloting arena where we're just saying, 'All right, if that isn't the best way to place people, what is another way where we can see what the students might be capable of?' Which could very well be greater than what you get when they sit down for an hour and take a test."
Scinta said this is the reason why NSC has chosen to provide new "corequisite" classes that allow students to complete remedial and college level coursework in a single semester, as well as using a program called EdReady, which offers a free-to-students online program to allow students to test out of remedial classes.
But because these programs are opt-in, they can only help students who are already motivated enough to take advantage of the opportunity. Aaron Wong is a math professor at NSC who helped develop the remedial curriculum, and he said it can be hard to nail down why some remedial students improve quickly while others don't.
"There's no magic bullet that gets someone to sort of turn that corner when they're presented with math, and I don't actually know what happens inside of the students that make that transition," he said. "We try to be transparent, to set them up for success, but ultimately, no matter what we try there's something that rests on the student's shoulders."
On the other side of the remediation spectrum is UNLV, which has seen its rate fall by about a third, down from 54 percent to 36 percent in just 4 years. The school now matches UNR for roughly the lowest rates in the state. It's the largest decrease among all NSHE schools, and it happened quickly, dropping between just 2015 and 2016.
Laurel Pritchard, interim vice provost of undergraduate education at UNLV, said there's no single reason why the rate dipped so quickly, but largely credits a switch to policies recommended both nationally and by NSHE.
At the core of those policies are programs aimed at forcing new freshmen to take math right away and using a "stretch course," similar to NSC's corequisite courses, that allows students to complete remedial and college English in a single class.
But even so, UNLV's rate has bottomed out roughly near the rate UNR has been at for years — 35 percent. It means that, in the best case scenario, one out of three students entering college in Nevada is being placed in classes at a high school level.
Pritchard said she hopes the rate can dip even lower, but that it will take more collaboration between K-12 and higher ed.
"The natural tendency for us who work in higher ed is to say, 'we have no control over that, it's all happening at the K-12 level,'" she said. "But I don't think that's entirely true. We live in a state that pays for every high school student in the state to take the ACT, and that's the primary instrument we use to place students. I think there's a tremendous opportunity there for the institutions of higher education to work with the school districts to really help prepare students for that assessment."
UNLV already uses software called ALEKS, similar to the EdReady program from NSC, to help high schoolers test out of their remedial placement, and has summer programs in place to help incoming freshmen prepare for college-level coursework.
But questions remain as to whether standardized tests are the best way to measure college preparedness, especially if there are students — be they in EdReady or ALEKS or even using ACCUPLACER — who are testing back into college-level classes.
Pritchard said it's not a question nagging just Nevada schools; it's on the minds of administrators nationwide. But at the end of the day, she said, the SAT and ACT are still widespread for a reason.
"I think there's some utility to those kinds of assessments because they're nationally normed and they're very well researched," she said. "But it is really important for us to have alternatives for students, and especially to raise awareness of those alternatives and make them accessible to as many students as we can."
Jackie Valley contributed to this report.
The Nevada Independent is raising $200,000 by Dec. 31 to support coverage of the 2024 election.
Tax-deductible donations from readers like you fund this critical work.
If you give today,your donation will be matched dollar-for-dollar.
Give + Get Matched
Featured Videos