As the Trump administration seeks to expedite environmental reviews, groups say public will be sidelined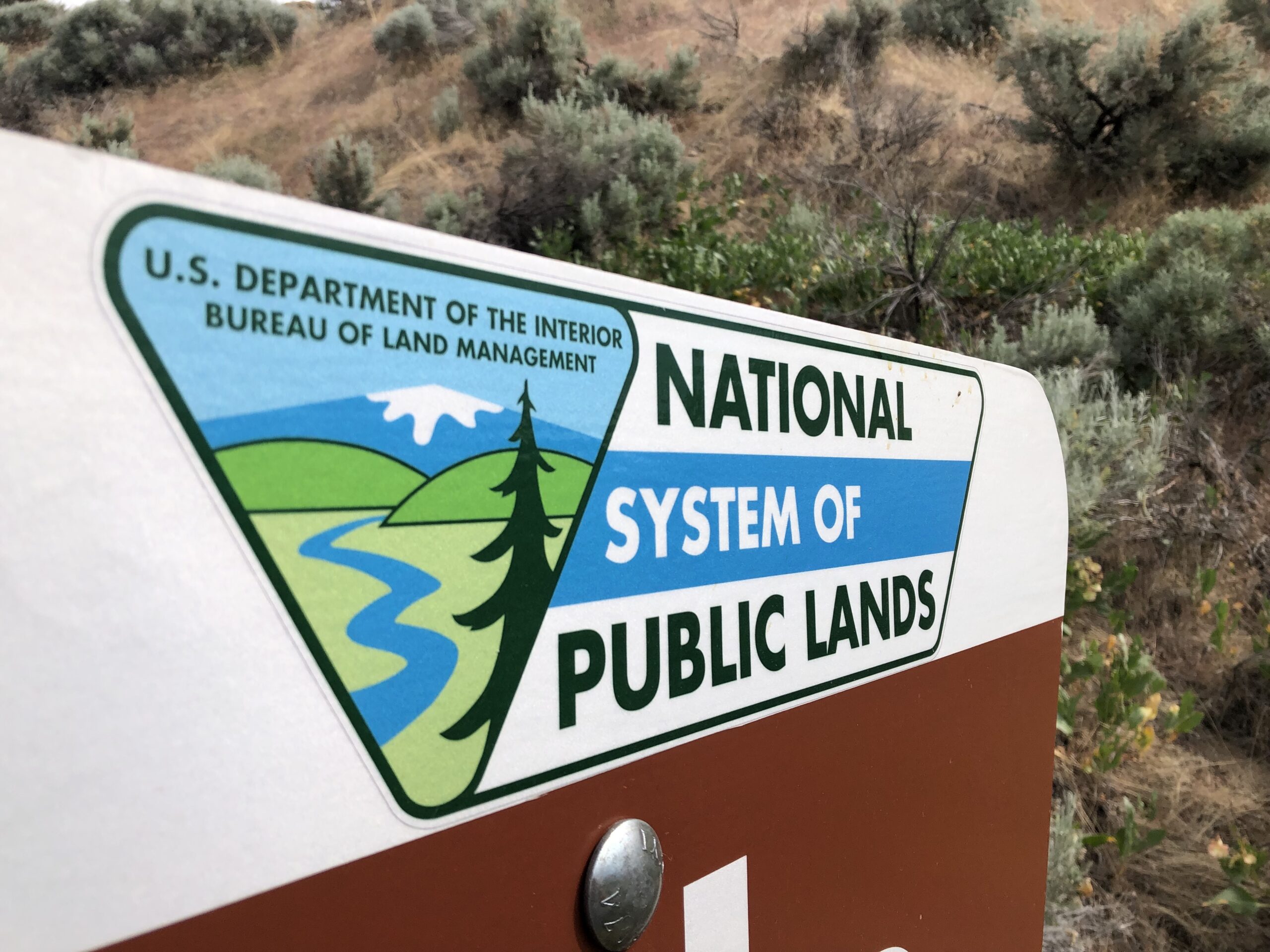 Last month, when federal land managers announced plans to permit a vanadium mine near Eureka, they sent a clear signal to everyone involved. The environmental review, which can take years, would be accelerated for the mining project — and it would be completed in one year.
The Gibellini mine, about 30 miles outside of Eureka, would be the first U.S. mine for vanadium, producing nearly 10 million tons of the mineral, deemed critical for its uses as an alloy in building cars and aircraft. It would also extract 50,000 pounds of uranium, a byproduct of the vanadium operation.
The expedited environmental review comes as federal managers with the Bureau of Land Management (BLM), charged with permitting mines, work to shore up critical minerals that the administration believes to be essential to national security and the economy. Many U.S. products currently use imported minerals, making the U.S. often dependent on its adversaries.
But fast-tracking the permitting process, environmental groups say, could sideline the public and potentially allow companies to gloss over the impacts of their projects. For some local residents, the environmental review process is the only opportunity they have — or can afford — to weigh in on mining operations on federal public land, which makes up about 85 percent of the state.
In a phone interview last week, BLM Assistant Secretary Casey Hammond said that the agency is continuing to balance new development with other uses: ranching, conservation, recreation.
Hammond said "fast-tracking" is not the right word. He sees the agency "working in a more accountable and efficient way" by requesting more information from companies at the start of the process and creating shorter environmental reviews that are more digestible for readers.
"Now it's actually a document that the public can sit down and read, look at, learn from and comment on," Hammond said after touring the proposed Thacker Pass lithium mine near the Idaho border. "If a document is so complicated that no one understands it, it's not very useful."
Environmental groups argue that the shorter documents are already having the opposite effect.
"They are cutting back and they are drafting the...documents in a way that is less informative and more cumbersome," said John Hadder, executive director of Great Basin Resource Watch.
Edward Bartell, a rancher in the area around the Thacker Pass mine, has numerous concerns about the project, from transporting sulfur to the effects of mining on his water supplies. But for now, Bartell is concerned his voice might not be heard during the environmental review.
"They are rushing this all through during the pandemic," Bartell said on Friday. "Once people see the documents, nobody can go to public meetings. It's just going to be this online deal."
The BLM is holding virtual public comment meetings later this month. Like vanadium, lithium is considered a critical mineral, increasingly needed for electric cars and batteries to store solar.
"It's frustrating that we don't feel it's had an adequate review," Bartell said.
Alexi Zawadzki, president of North American operations for Lithium Americas, the company developing the mine, said company officials "followed a robust community engagement strategy designed to ensure transparency, information sharing and collection of feedback" since 2017.
The company, Zawadzki said, has spent about $8 million on reports and studies to inform the permitting process, starting in 2009, and has incorporated public feedback into the mine design.
"As such, we view our data collection process as having been careful and considered, rather than 'rushed,'" Zawadzki said in an emailed statement.
For years, the mining industry and energy developers have pushed to expedite environmental permitting under what is known as the National Environmental Policy Act, or NEPA, legislation that was signed by President Nixon. NEPA reviews that last years — or in some cases, half a decade — can derail a project, making it no longer economical, industry leaders have argued.
This is especially true in mining, where decisions are made based on often changing commodity prices that reflect consumer demand. Many companies, Hadder noted, are up front about it.
For the Thacker Pass project, "the mining company told us how important it is to get lithium in the supply chain," he said. "They were up front about the need for this to be permitted promptly."
In recent years, Nevada mining exploration and development has focused more attention to lithium, as electric-vehicle production is expected to soar amid pressing efforts to decarbonize and move away from burning fossil fuels that cause climate change. But despite the growing demand, lithium development often faces tough economic headwinds and global competition.
The pandemic provides a good example. Top lithium producers, including Albemarle, which runs the only U.S. lithium mine near Goldfield, have had to partially idle or halt expansions with sales decreasing and companies looking to renegotiate prices, Reuters and S&P Global reported.
Allen Biaggi, who handles environmental issues for the Nevada Mining Association, said in an emailed statement that the industry group supports the administration's streamlining efforts. He said that the effect would be to "allow mine development to move at a more deliberate pace."
"Mining is a heavily regulated industry and the proposed reforms will not affect the quantity or quality [of] regulation and enforcement," said Biaggi, a former director of the state's natural resources department. "Rather, the changes are intended to expand public involvement, while improving management and efficiency, to ensure meaningful environmental review."
Hadder said that shortcuts could make for long delays. If the fast-tracked environmental reviews are challenged in court and a judge deems them to be inadequate, it could add even more time to the permitting process for companies. In many cases, judges in federal court, including in the 9th Circuit Court of Appeals, have ruled in favor of environmentalists on NEPA challenges.
Environmental groups have long charged the BLM with tilting activities on public land toward development and away from other less intensive uses. A whistleblower complaint earlier this year alleged that a Nevada BLM district office ignored environmental rules to fast-track projects.
Hammond, who is the assistant secretary for lands and minerals, said that he had heard about the complaint, but that whistleblower complaints are typically handled by the Office of Special Counsel. He added that "those are the kind of things we do take very seriously and do look at."
"Our interest is being accountable and efficient to the public that we serve," he said. "Our record has shown, and is going to continue to show, that we can do these projects efficiently and carefully and move forward documents that are going to withstand the legal tests that come up."
The push to permit critical minerals is one policy in the administration's broader emphasis on speeding up development. In July, the administration finalized a new rule that would reduce the amount of time for environmental reviews and not require agencies to consider the impact of projects on climate change, prompting lawsuits from several national environmental groups.
"NEPA seems like some abstract bureaucratic exercise that has no effect on people's lives," said Patrick Donnelly, the state director for the Center for Biological Diversity, one of the groups that is suing. "The reality couldn't be further from the truth. NEPA is the only thing standing between us and poisoned drinking water, climate apocalypses and widespread extinction."
Yet the changes have also brought a brewing tension among conservation interests to the fore. Many groups that want to address climate change in a significant way, and with the speed that the crisis demands, recognize the need for a solid supply chain for minerals, like lithium, and increased solar development. In Nevada, those projects are usually sited on public land.
Brian Beffort, director of the Sierra Club Toiyabe Chapter, said "we can have both."
"We can have renewable energy," he said. "And we can have strong environmental and labor laws that protect our environment and workers in the process. It's not an either or choice."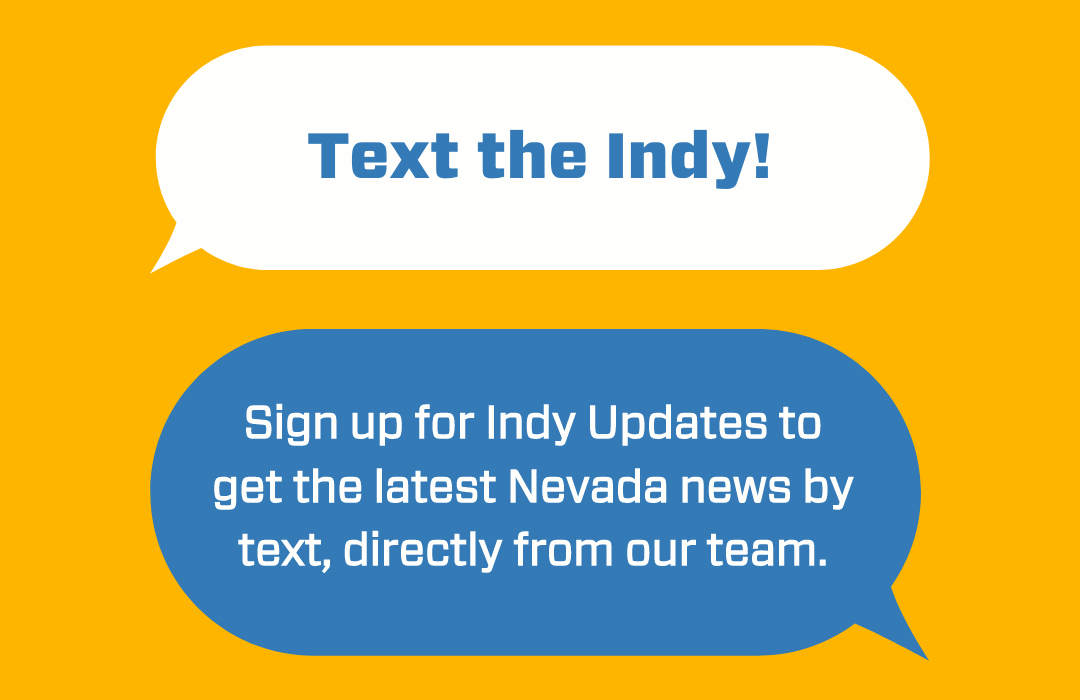 Featured Videos
Comment Policy (updated 4/20/2021): Please keep your comments civil. We reserve the right to delete comments or ban users who engage in personal attacks, use an excess of profanity, make verifiably false statements or are otherwise nasty. Comments that contain links must be approved by admin.