As U.S. sets record low cap on refugees, those who have made it to Nevada dream big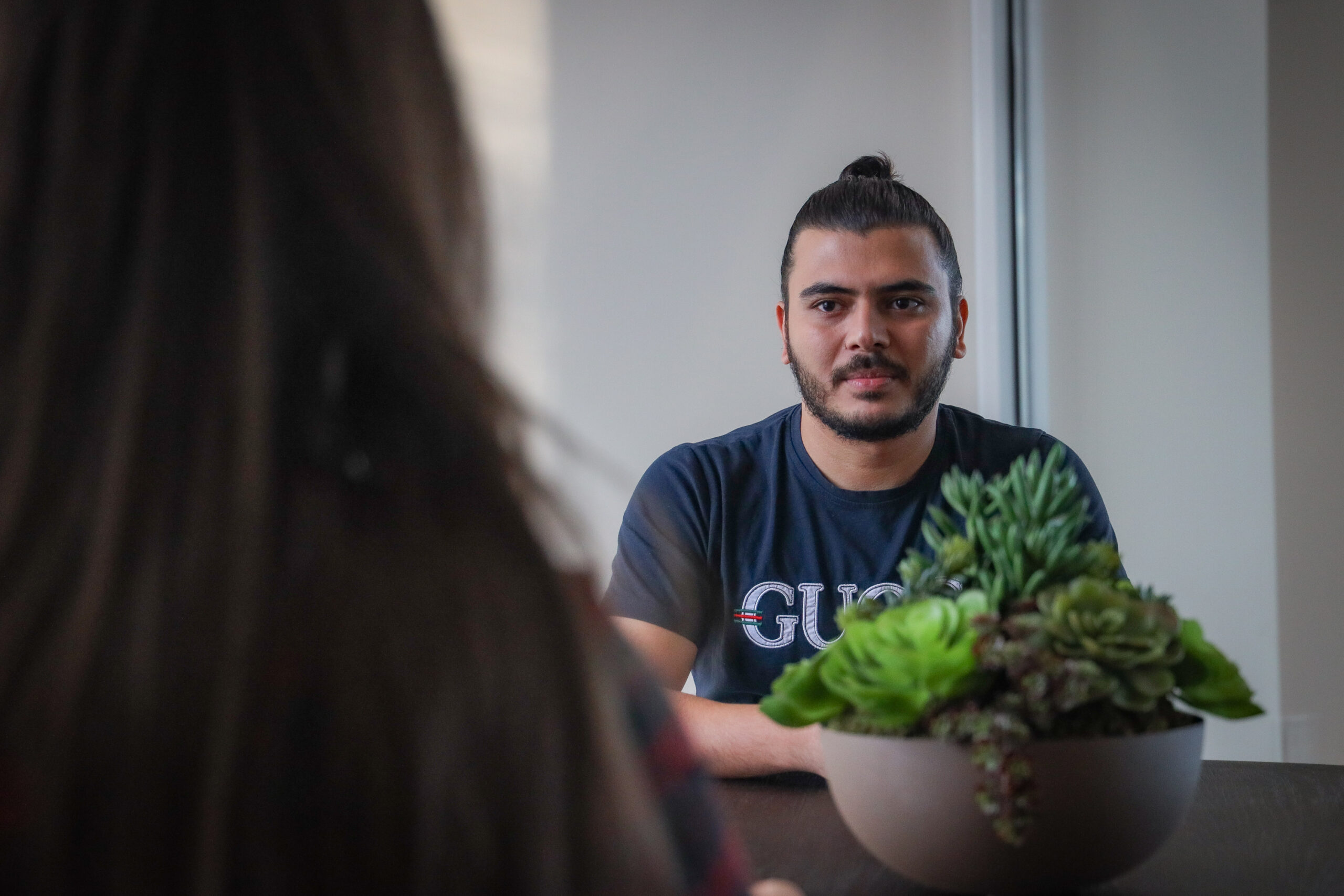 Samim Hashmi, his wife and two young children recently moved into a sleek new apartment in Sparks — so new that some of the other buildings in the complex are still under construction.
Sometimes, the loud noises from the heavy machinery give him a start. But it's nothing like back home in Kabul, Afghanistan, where a sudden loud noise could be a bomb going off.
"You never know when an explosion is going to happen on the street," he said. "Maybe people are sleeping and the explosion happens during the night. And some people — they don't wake up."
Hashmi, 30, arrived in Northern Nevada two months ago on a special immigrant visa — a status offered to people like him who have worked for the U.S. government for at least two years. But with the Trump administration capping the number of refugees allowed in the country to a record low 15,000 in the current fiscal year, opportunities for people from war-torn countries to begin anew in the U.S. have become fewer and further between.
The State Department said the decision to set the ceiling at the lowest it's been since the resettlement program began in 1980 "reflects the Administration's continuing commitment to prioritize the safety and well-being of Americans, especially in light of the ongoing COVID-19 pandemic" and takes into account a backlog of cases for asylum.
Asylum cases, which involve a person already in the U.S. or at a port of entry seeking to stay in the country on the basis that they face persecution in their home, are processed separately and are not capped as are refugee cases, which involve people who are facing persecution but are vetted for resettlement when they are still outside of the U.S.
Carina Black, head of the Northern Nevada International Center, said her organization was established in the final years of the Obama administration, when the federal government was aiming to ramp up the number of organizations that can help people resettle.
But it's never met its goal of helping about 100 people get settled in the area each year. On average, it's closer to 60, and this year was even lower with a COVID-related moratorium on resettlement for several months.
"We are the most powerful country in the world. And that's why we can make the world a better place," Black said. "So if we step back ... many other leaders who are looking at the United States are doing the exact same thing in their countries."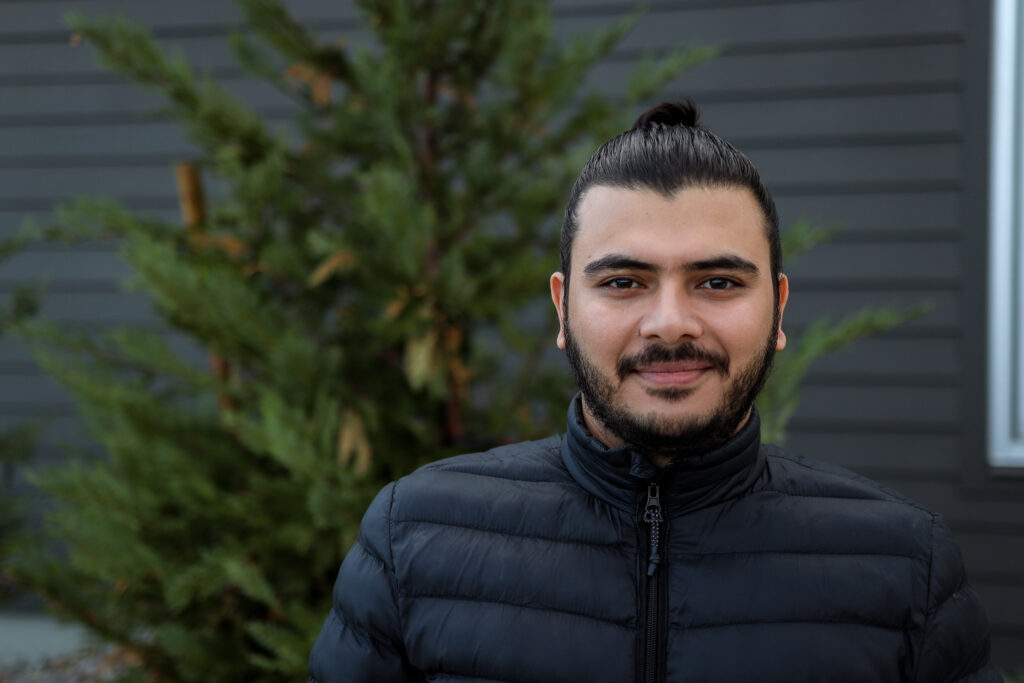 The resettlement process
Hashmi is originally from Afghanistan, but when the Taliban started to take control of the country in the mid 1990s, his family fled to Pakistan.
They spent 10 years there, and he learned English in addition to his native Dari and some Pashto. Those skills, plus a degree, helped him land a job in procurement with the State Department.
But from the time that employment made him eligible for a visa to the time he actually received it was nearly 10 years. He chose the Reno-Sparks area because a contact from Afghanistan had settled there and spoke highly of it; the climate is similar to that of Afghanistan.
"It is much worse than what you or the world hears from the media," he said of his home country. "Innocent people are being killed and kidnapped by many different terrorist groups every day, [the] poverty rate is much higher in the country. So for Afghans in Afghanistan, they just live to survive. So then they don't live to live their lives or enjoy their lives. And it took me nine years of my life to get out of the war zone and start a new life of peace."
Before refugees are authorized for resettlement, they must clear a screening process through the U.S. Refugee Admissions Program that includes biographic and biometric checks early in the process, before departure to the U.S. and upon arrival. That involves interviews to establish whether they should be deemed a refugee and to determine any red flags for terrorism involvement, background checks using the candidate's primary name and any variations, fingerprint checks cross-referenced with criminal history and travel and immigration data, and sometimes a review of the candidate's social media.
The State Department provides refugees with funds to get them started for the first three months, including money for rent, health care and other services. Volunteers have been helping Hashmi get from place to place, and he is waiting for a Social Security card to activate other benefits.
Black said her agency has struggled to find appropriate housing for refugees at a time when the region's housing market is incredibly tight. But she says that there is high demand for their labor, and argues that they are net contributors to the country.
"Refugees become 100 percent self sufficient within five months after arrival, meaning they're no longer a burden, but they actually give back to our society," she said. "So the stats on immigrants in general, is that we couldn't be as successful economically as a country [without them]."
What's ahead
The election of Joe Biden could take the country's refugee resettlement policies in a new direction. During his campaign, Biden said he planned to "set the annual global refugee admissions cap to 125,000, and seek to raise it over time."
That's a sharp contrast to Trump's statements on the matter. At a Minnesota rally in October, for example, Trump argued that Biden would "turn Minnesota into a refugee camp" and said "I'm your wall between the American dream and chaos."
Black noted that of the estimated 26 million refugees in the world, less than 1 percent will ever be resettled anywhere and most will live out their lives as displaced people. Turkey, Colombia, Pakistan and Uganda are host countries for the largest number of refugees, according to the United Nations.
"When you have people in the developing world who are hosting a majority of the world's most vulnerable people, that becomes a recipe for long term disaster for national security dangers to our country, that are going to far outweigh the small costs it takes to resettle people to build public diplomacy programs," Black said.
Luka Bwaye, who is from the Democratic Republic of the Congo, became separated from his mother after his father was killed and grew up under the care of his grandmother, with help from a church. Several years later, his mom sent for him and his siblings, and they moved to a refugee camp in Namibia until they were approved to resettle in the U.S.
"The living conditions were terrible. I can't lie about that," he said about the camp. "Every month you have to go and receive food, if it's available … if it's not available, you have to wait for it."
Since arriving in the U.S. three years ago with his family, he enrolled in Wooster High School in Reno and has had to adjust to dramatic changes in his standard of living. Once he graduates, Bwaye, 18, wants to go to college and become a family medicine doctor.
"I think there are a lot of people that need help. And the only help that they have is to go somewhere else and start a new living standard," he said. "They have no opportunities. They have no choice."
Hashmi still worries about his extended family, including his aging parents, who he knows are struggling to survive back in Afghanistan. He hopes his siblings and others can have the same opportunity, so he's advising them to learn English and try the path he took, but it can be an uphill battle.
Black said she gets calls all the time from refugees asking if their relatives' applications have moved forward at all. Most of the time, the answer is a no.
And while Nevada does not get to decide how many refugees are accepted, the state's Office for New Americans (ONA) advocates for them, and cities in Nevada have proactively affirmed they want to take in refugees.
"Refugees are the probably the most vetted immigrant population," said Charina de Asis, head of ONA. "The federal government backs them before they come here."
For Nevada, refugees bring new ideas and approaches that serve to strengthen the community and economy, she said.
"The trajectory of what a refugee has been able to do with that small investment in their first year — they're doing minimum wage jobs. By when they're in like their 15th year in the U.S., they doubled and tripled that," de Asis said. "It's amazing, really. These are people who have seen it all probably, and will work hard."
Hashmi is currently looking for work in the procurement field where he has experience, and his wife is taking English classes at Truckee Meadows Community College. But he has plans to start his own business along with his wife as soon as they're able.
For Black, welcoming refugees is a moral imperative.
"It is about survival for us as a country and for our country's soul," she said, "because that's who we are as a country. We were built by people who fled from someplace."
IndyFest is proudly sponsored by:
Comment Policy (updated 4/20/2021): Please keep your comments civil. We reserve the right to delete comments or ban users who engage in personal attacks, use an excess of profanity, make verifiably false statements or are otherwise nasty. Comments that contain links must be approved by admin.