As UNR plans hybrid reopening for fall semester, faculty questions over safety, education remain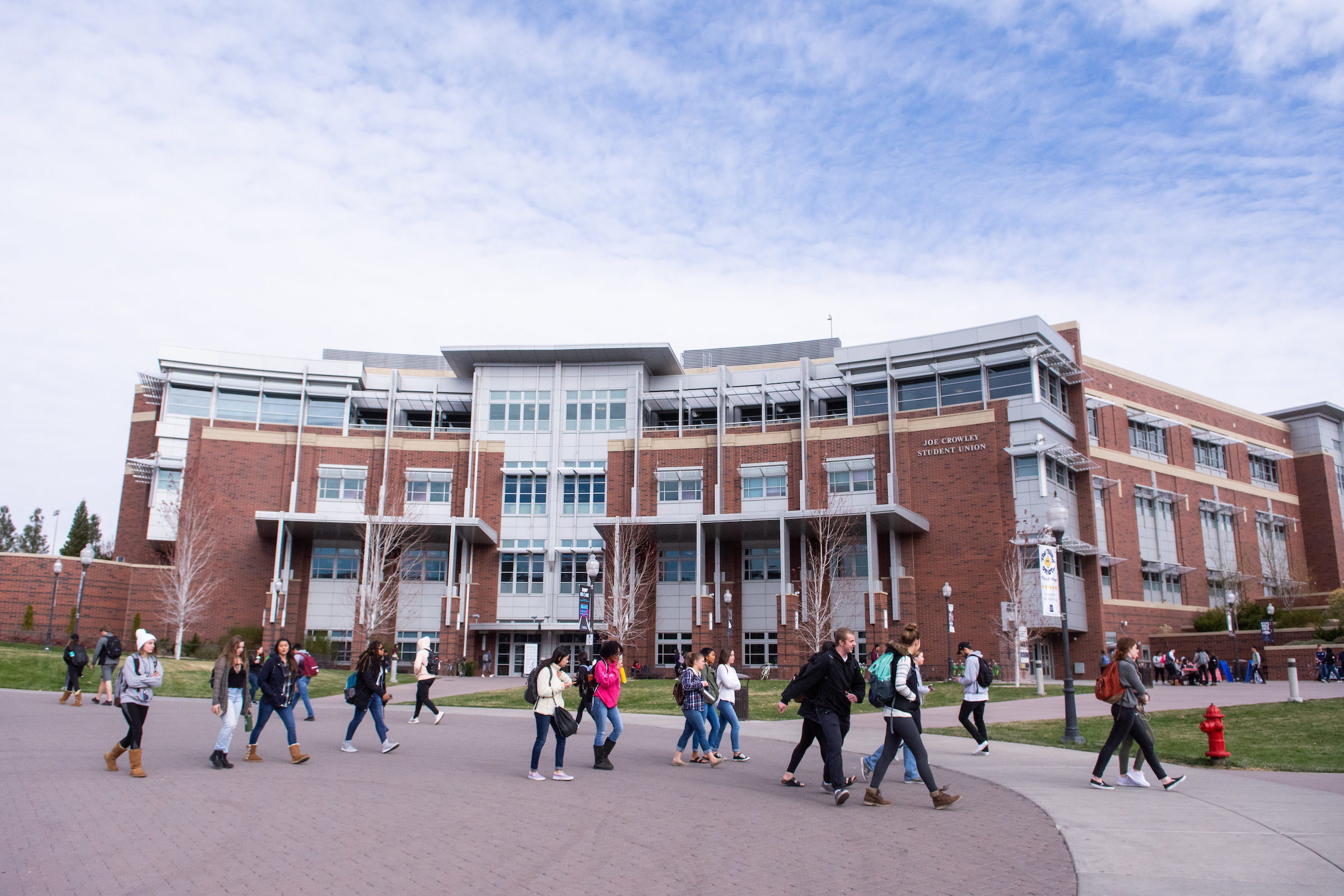 In March, colleges and universities across Nevada — and across the country — scrambled to shutter campuses and suspend in-person classes as the novel coronavirus ground normal life to halt.
Now, as these institutions look to reopen their doors for the approaching fall semester, at least 200 out of more than 1,100 faculty at UNR have called on administrators to reconsider a plan they say prioritizes flagging enrollment over the safety of students and faculty.
Those faculty signed onto a resolution Thursday from the UNR chapter of the Nevada Faculty Alliance. That resolution, in part, calls for the university to allow wider latitude for individual professors to decide exactly how they'll administer a course in the fall.  
In a statement released alongside the resolution, NFA President John Nolan said: "We understand the university is facing financial challenges and are willing to do our part within the context of faculty and departmental autonomy rather than arbitrary administrative directives."
These plans — one of dozens being drafted nationwide as colleges and universities look to wrangle the complex interactions of education, funding and public health in the time of the coronavirus — have laid bare the tension between the need to continue classroom instruction and the challenges inherent in doing so.
That tension will also come, in part, from thousands of students who will be trusted by institutions to avoid high-risk behaviors — all at a time when college-age students may maintain a warped view of what those behaviors are.
At UNR, some faculty have questioned a planned switch to a so-called "HyFlex" teaching model, short for Hybrid-Flexible, under which half a class would be present for in-person instruction and half would receive the class online.
Proponents of the model say it would provide adaptability under changing conditions, allowing the teaching process to adjust alongside expected changes to health guidelines on public gatherings should the pandemic worsen.
But the resolution, in addition to calls for the administration to allow individual instructors to decide on the use of in-person or online teaching, says that HyFlex is hampered by "a limited pedagogical evidence base."
Provost Kevin Carman, whose office handles academic affairs at the university, told faculty during a town hall this month that — though he understood concerns over the proposed hybrid model — "I just don't see how that is practical under the circumstances that we're trying to create."
"We need to maximize responsible face-to-face delivery and we need to be able to provide clear messaging to students and faculty on how we will be teaching in the fall," Carman said at the time. "If we allow faculty to arbitrarily choose how they want to teach this fall, it will create further confusion to what is already a confusing situation."
Nolan told The Nevada Independent that there was a feeling among members that the university's decision lacked transparency and omitted their views from the planning process, especially in the move to a HyFlex model.
"I think a lot of the concern is because [HyFlex] has not been tested, that there could be problems with it and then it will require two or three times the amount of work than what a straight online class or what a straight in-person class would require," Nolan said. "And the benefits don't really seem clear for students or for faculty."
Still, Nolan said that the NFA is not necessarily "anti-HyFlex" and that the group understood the administrative challenges inherent to developing a reopening plan. He added that NFA remained concerned that the process being used to implement the method was "onerous" and that it lacked the kind of faculty input utilized by UNLV in its own campus reopening decisions.
UNR Vice Provost Jill Heaton defended the move, however, saying that it was "incorrect to suggest that we weren't listening to the faculty," and that the university had in part relied on the input of the faculty senate, college deans and department chairs during the planning process.
"We have around 1,100 full time academic instructional faculty here on campus and several hundred temporary faculty who teach for us on an ad hoc basis," she said. "So their voice — one of their voices — is Faculty Senate, and we have been talking to Faculty Senate."
Heaton also said that the administration has never suggested that the HyFlex model would serve as a full replacement for in-person instruction and that the measures being proposed for the 2020-2021 academic year are meant to serve as a bridge between now and a "return to post COVID normality, whatever post COVID normality turns out to look like."
But even among some in the Faculty Senate, there remains at least some sense of a "difficult balance" when what the reality of a mixed in-person and online fall semester might look like remains unknown.
Brian Frost, a professor at UNR and chair of the Faculty Senate, said he believed broader worries fell in two categories: safety and education.
In terms of safety, he pointed to a disconnect between faculty, who are older and more likely to fall into high-risk categories, and students, who are at a prime age to misjudge the relationship between risk and reward.
And in terms of education, Frost said that, pedagogically speaking, a fully online course would provide a better learning experience for students than a HyFlex model, assuming that a fully in-person instructional model remained out-of-the-question.
More than that, Frost said that because the differences between the in-person and online classes are so vast, the system would still require the creation of not just one course, but two or three.
"I think there is flexibility, but it comes from asking faculty to do more," Frost said.
Amid these discussions, UNR and other institutions within the state's higher education system are facing a historic financial crisis triggered by the pandemic. Already, Gov. Steve Sisolak has directed state agencies — including NSHE — to reduce budgets by 19 percent, an amount that cuts roughly $160 million between the 2020 and 2021 fiscal years.
Comment Policy (updated 4/20/2021): Please keep your comments civil. We reserve the right to delete comments or ban users who engage in personal attacks, use an excess of profanity, make verifiably false statements or are otherwise nasty. Comments that contain links must be approved by admin.