At Planned Parenthood event, Buttigieg says he'll address health care for underserved communities, transgender people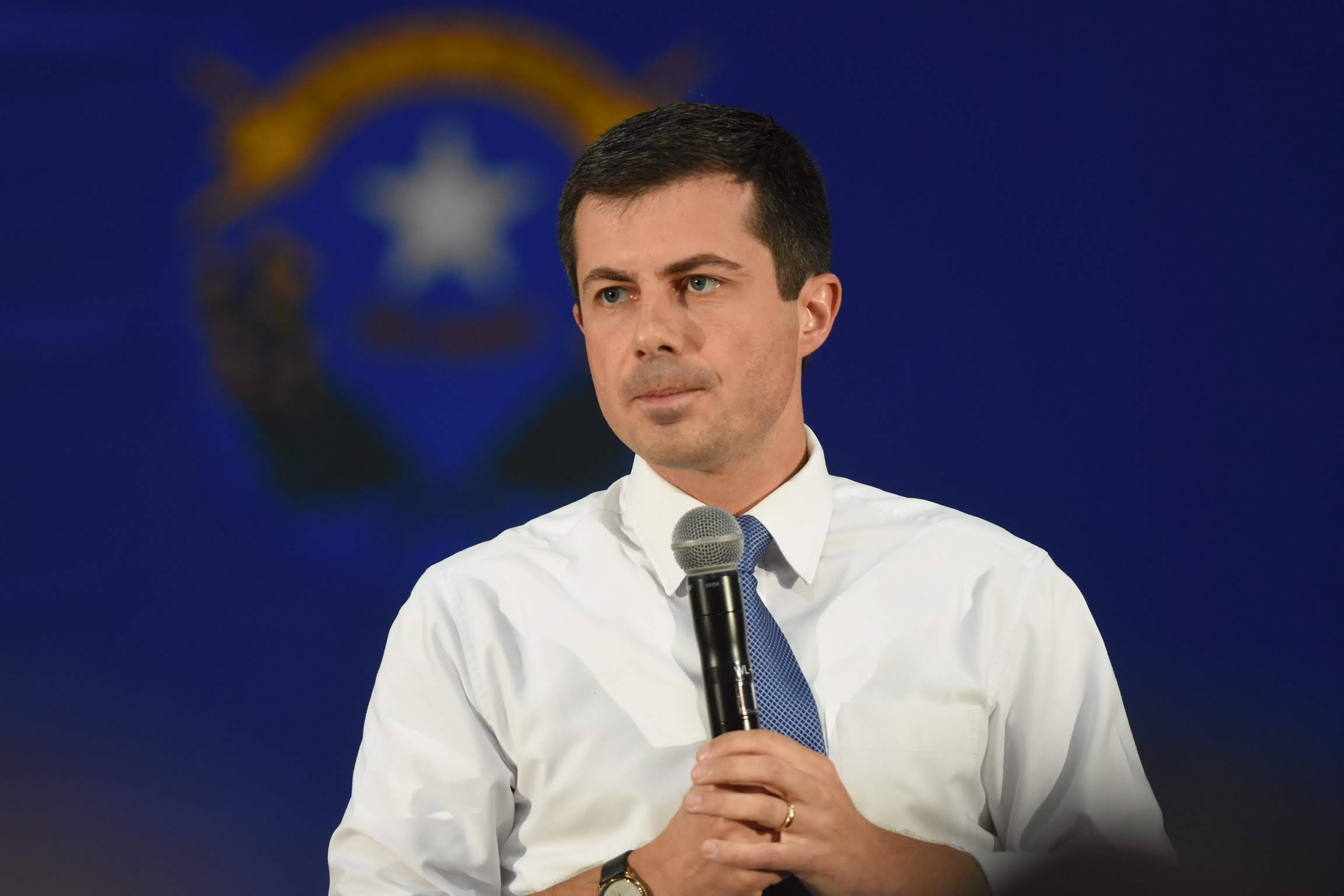 Presidential hopeful Pete Buttigieg answered questions at a "fireside chat" event hosted by Planned Parenthood in a private home in Henderson Sunday morning, emphasizing his focus on increased access to all health care for people in underserved areas, undocumented immigrants and the LGBTQ community.
Access to health care is a major issue in Nevada. The state has low rates of medical providers and high health care costs.
"I know that all the sizzle in the debate right now is about Medicare for all versus the alternatives … And of course, I think my plan is the best plan," said Buttigieg. "But, it doesn't so much matter if you're covered if you can't get access."
Buttigieg describes his health care plan as "Medicare for all who want it" — a public insurance option that would not get rid of private insurance. He has said the public option would "create a natural glide-path" to Medicare for all.
"One thing that will be core to the plan that I'm creating is to ensure that Medicare will launch its plan that robustly supports, reimburses, and funds that care and can tell the difference when there is an area that's underserved and incentivize more to be serving there," he continued.
One of the incentives Buttigieg said he intends to offer is an expansion of the public service loan forgiveness program to include health care providers who work in areas where those providers are scarce.
"If you are a provider in an area that is underserved in physical or mental health care needs, that counts as public service," he said.
Buttigieg was also asked about the issue of access to insurance for undocumented immigrants.
"As you know, in the Affordable Care Act, one of the many missing pieces that it has is that the exchanges are not available to the undocumented. I would change that," he responded, saying that his proposed health plan would make that change.
Additionally, the candidate responded to a question about his plans in removing barriers for gender confirmation surgery for transgender people and what policies he would implement to protect members of the LGBTQ community.
Buttigieg said his plans include guaranteeing the rights of transgender individuals to have their health care needs met, including for federal employees, military personnel, and incarcerated individuals.
"This is not a luxury, this is medicine, this is health care," he said.
He said he also intended to sign the Federal Equality Act as soon as it was "on his desk."
"Because we have made such progress on things like marriage, there might be a sense out there that the battle for equality has been won," said Buttigieg. "I'm thrilled with the progress, obviously, wearing this wedding ring in front of you that wouldn't be there otherwise."
Buttigieg married his partner, Chasten Buttigieg in 2018, four years after same-sex marriage was legalized in his home state of Indiana.

The Nevada Independent is raising $200,000 by Dec. 31 to support coverage of the 2024 election.
Tax-deductible donations from readers like you fund this critical work.
If you give today,your donation will be matched dollar-for-dollar.
Give + Get Matched
Featured Videos