After Jackson withdrawal, Heller optimistic on Wilkie nomination to be VA secretary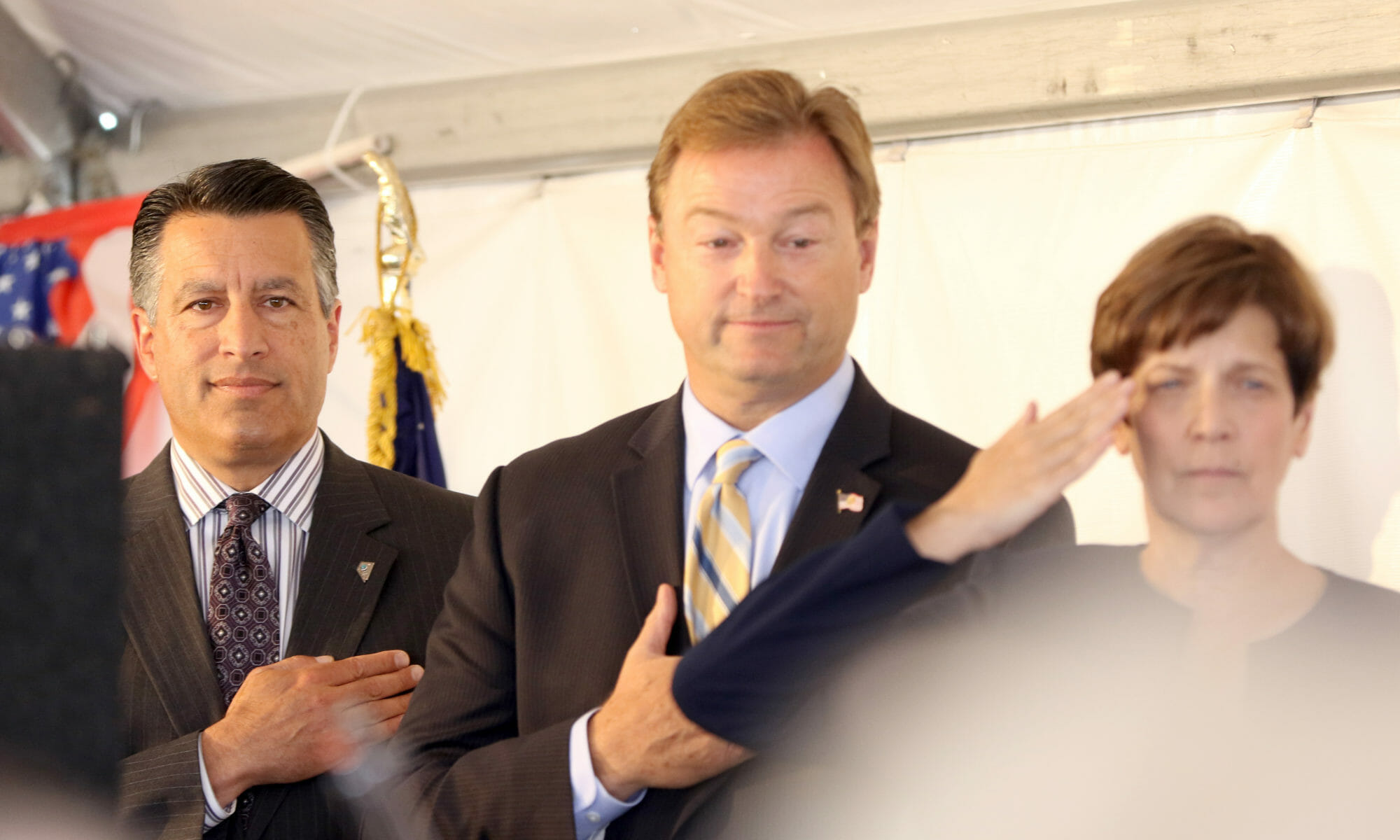 Humberto Sanchez
May 22nd, 2018 - 4:15pm
Sen. Dean Heller indicated initial support for President Donald Trump's choice to head the Department of Veterans Affairs, Robert Wilkie, but added that he's waiting for Wilkie to go through the nomination process before making a final decision on how he votes.
"I have not had a chance to interview Wilkie at this point, but I look forward to it," Heller, a member of the Senate Veterans' Affairs Committee, said Tuesday. "At this point…I have no reason to oppose, but he's going to go through the same process as everybody else."
The previous VA nominee, Ronny Jackson, who had been the president's physician, withdrew from consideration last month following allegations of improper behavior at the White House medical unit. The allegations against Jackson included crashing a government vehicle while drunk after a Secret Service going away party, according to a list of transgressions circulated by the Democratic staff of the veterans panel. Jackson denied he had wrecked a vehicle.
Heller spoke more freely of Wilkie's nomination than he had of Jackson's. In early April he would not divulge his position on Jackson when asked by the Reno Gazette Journal. Later that month, he would not tell the Las Vegas Review Journal whether he would vote for Jackson as a member of the veterans committee.
Jackson's nomination had put the Nevada Republican in a difficult spot. Heller had to choose whether to back Trump's pick over the complaints from veterans service groups, who had raised concerns about his lack of management experience and questioned whether he had the ability to run one of the most complicated bureaucracies in the federal government.
It seemed like a no-win situation for Heller, who faces a difficult re-election that is expected to be decided by the smallest of margins. If he had sided with Trump, Heller would have run the risk of angering veterans groups in a state where there are more than 200,000 veterans, based on VA figures, including more than 100,000 enrolled in the VA health-care system. More than 40,000 receive disability compensation, and more than 6,000 receive education benefits under the G.I. bill. More than 40 percent of the state's veterans are 65 or older, more than 30 percent of whom served in Vietnam, according to the U.S. Census Bureau.
Siding with the veterans groups would have run the risk of irritating Trump, who is known to attack perceived critics on Twitter, something Heller could not afford as he looks for ways to keep Republican base voters engaged and enthusiastic about his candidacy. Heller has been working to stay in Trump's good graces, last week lavishing praise on him at a closed-door GOP meeting, according to Republican senators in the meeting.
Heller, who spoke Tuesday after a press conference on bipartisan veterans legislation the Senate is expected to approve this week, echoed the comments of Sen. Jon Tester, a Democrat from Montana and the ranking member of the veterans panel.
"Right now, I certainly don't have anything that would cause me not to support him," Tester said. "He's a solid guy, but we're going to put him through the process just like we do anybody who would be nominated for this position."
Committee Chairman Johnny Isakson said he intends to have a hearing on Wilkie after the Memorial Day recess.
Veterans service organizations have welcomed Trump's plans to nominate Wilkie, who is acting secretary after Trump fired former VA Secretary David Shulkin in March.
"We were happy to see that President Trump has indicated that he would fill the position," said Joe Plenzler, director of media relations of the American Legion. "We've been working with [Wilkie] since he became acting director."
Disabled American Veterans (DAV) praised Wilkie's background, which includes working during the George W. Bush Administration as assistant secretary of defense, special assistant to the president for national security affairs and a senior director of the National Security Council under Dr. Condoleezza Rice. He's also a reserve officer in the United States Air Force Reserve assigned to the Office of the Chief of Staff.
"Since March, the acting secretary has taken it upon himself to work closely with the VSO community to better understand the needs facing our nation's heroes," DAV said in a release. "With years of leadership experience in the Department of Defense, Mr. Wilkie has a deep understanding of navigating federal government policies."
INDY FAST FACTS
Dean Heller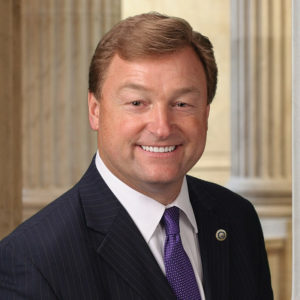 Job:
U.S. Senator
Party:
Republican
In current office:
2011-present
Birthdate:
May 10, 1960
Education:
University of Southern California (B.A.)
Other public offices held:
Member of the U.S. House of Representatives Nevada's 2nd Congressional District (2007-2011) Nevada Secretary of State (1995-2007) State Assemblyman (1990-1994)
Total donations: 
$21,463,574 (2005-2018)
Top donors:
Station Casinos $115,200 Votesane PAC $92,000 MGM Resorts International $74,000 Blackstone Group $48,400 Capital Group $38,800 Credit: Center for Responsive Politics