Unsuccessful GOP Assembly candidate sues for re-vote in Clark County, hits procedural bumps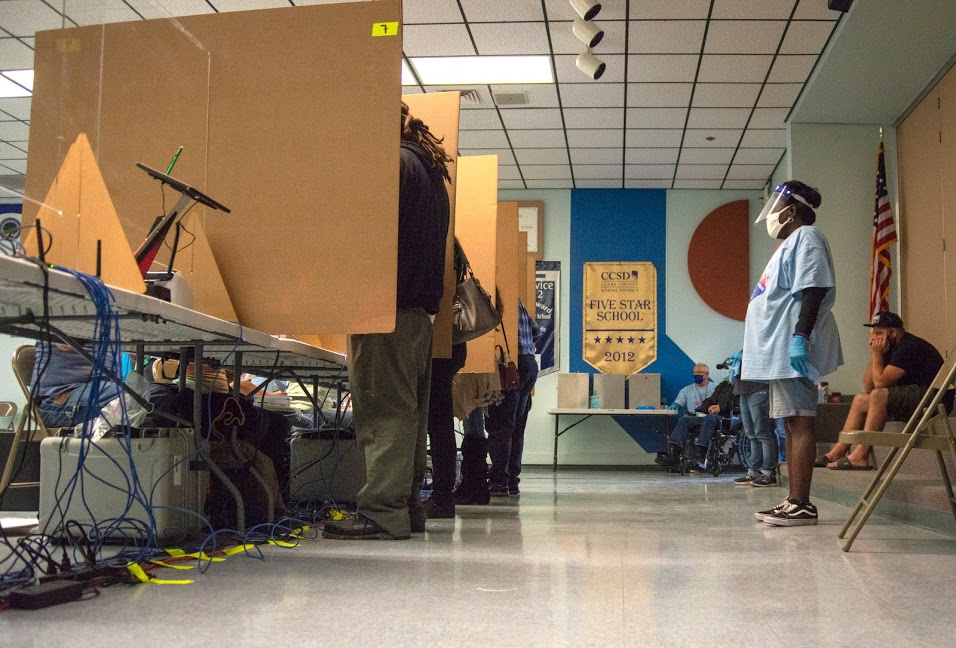 The lawyer for a Republican Assembly candidate who is calling for a new election over concerns about a signature verification machine and other matters said he will withdraw the complaint and file it another way after a judge found procedural faults with the case.
The lawsuit was filed in Clark County District Court by Republican Cherlyn Arrington, who lost her race in Assembly District 21 to Democrat Elaine Marzola by 1,197 votes or four percentage points. But county attorney Mary-Anne Miller argued in a Friday hearing that the case, argued by attorney Craig Mueller, was coming in the wrong forum, and should be filed as an election contest with the Legislature.
"I have serious concerns about your claims, Mr. Mueller, especially the fact that you are essentially contesting an election at this stage, which doesn't seem to be appropriate without going through some additional hoops," said Judge Elizabeth Gonzalez.
Mueller said he would withdraw the case and re-file it as an election dispute. The county expects to file a motion to dismiss on the current complaint if it's not withdrawn or any amended complaint Mueller files; a status check on the matter is set for Dec. 4 with Gonzalez presiding.
Arrington's lawsuit cites concerns about a machine that verifies signatures on ballots — an argument that has appeared in a handful of recent Republican lawsuits — and questions she received from voters wondering about their provisional ballot status. Gonzalez said she didn't want to rehash matters that Carson City District Court Judge James Wilson reviewed in a lengthy hearing before Election Day before ultimately deciding they were not enough to justify pausing the ballot counting process.
"I'm not looking to just look at what Judge Wilson already did," Gonzalez said.
Mueller argued that Wilson's decision was prospective — ahead of Election Day — and this challenge came as "we are in the cleaning-of-the-car-wreck phase of the case. Brooms and dustpans are out."
He also argued that there were 8,000 new voter registrations in the district in three to four months leading up to the election, saying that must have been "error or malfeasance." But it's unclear exactly how Mueller arrived at the number; secretary of state records show there were 40,048 voters in October, up from a low this year of 34,730 in February, which is a difference of 5,359.
Arrington's is at least the sixth lawsuit filed by losing Republican candidates in the past few days seeking to scrap the election results over alleged irregularities. Others were filed by state Senate candidate April Becker, congressional candidates Dan Rodimer and Jim Marchant, President Donald Trump, and former U.S. Senate candidate and conservative activist Sharron Angle.
Several of the lawsuits were up for court hearings on Friday.
Arrington's suit brings up several arguments, including that the District C Clark County Commission race — in which Democrat Ross Miller won by 10 votes out of more than 150,000 cast — had irregularities that prompted commissioners to pursue a special election.
She also indicates that in state Senate District 6, where Democrat Nicole Cannizzaro won by 631 votes, canvassers affiliated with the conservative group Citizen Outreach Foundation and who visited 57 addresses reported speaking to people at about one-third of those who weren't the same people a ballot was sent to or who said they did not receive a mail ballot.
Arrington acknowledges that District 21 does not overlap with Commission District C, but provided as exhibits a handful emails she received from voters with a variety of complaints, including two — from Nov. 7 and Nov. 11 — wondering why the secretary of state's website still lists their vote as provisional and one voter reporting that someone called to say his vote may not have counted.
Clark County issued a warning this week that third parties were contacting voters and indicating their votes may not have counted. County officials advised that only the county election department or the secretary of state are reliable sources on that information.
The secretary of state's office also indicated that vote history information on the SOS website is generally not updated until election results are certified, meaning that they were likely not current until this week.
A county spokesman pushed back on the allegations in the suit.
"Once again we see a complaint that repeats allegations the courts have already rejected, and parrots erroneous allegations made by partisans without first-hand knowledge of the facts," said spokesman Dan Kulin.
Cherlyn Arrington Lawsuit by Michelle Rindels on Scribd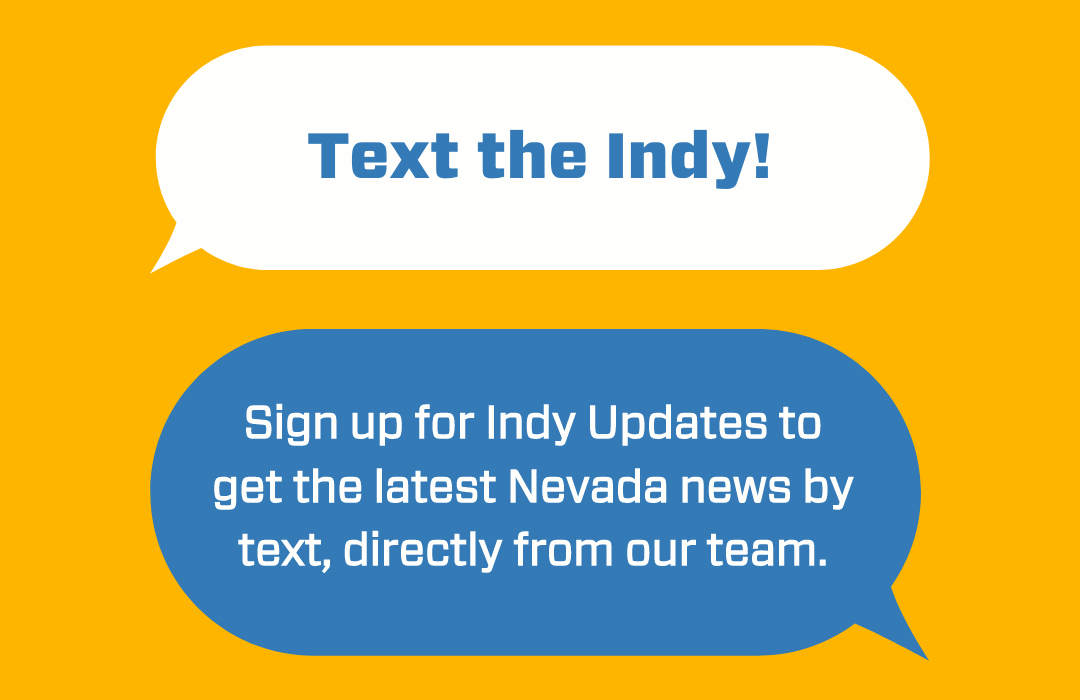 Featured Videos
Comment Policy (updated 4/20/2021): Please keep your comments civil. We reserve the right to delete comments or ban users who engage in personal attacks, use an excess of profanity, make verifiably false statements or are otherwise nasty. Comments that contain links must be approved by admin.