In six-figure ad buy, Horsford targets Republican challenger Marchant on ACA repeal, pre-existing conditions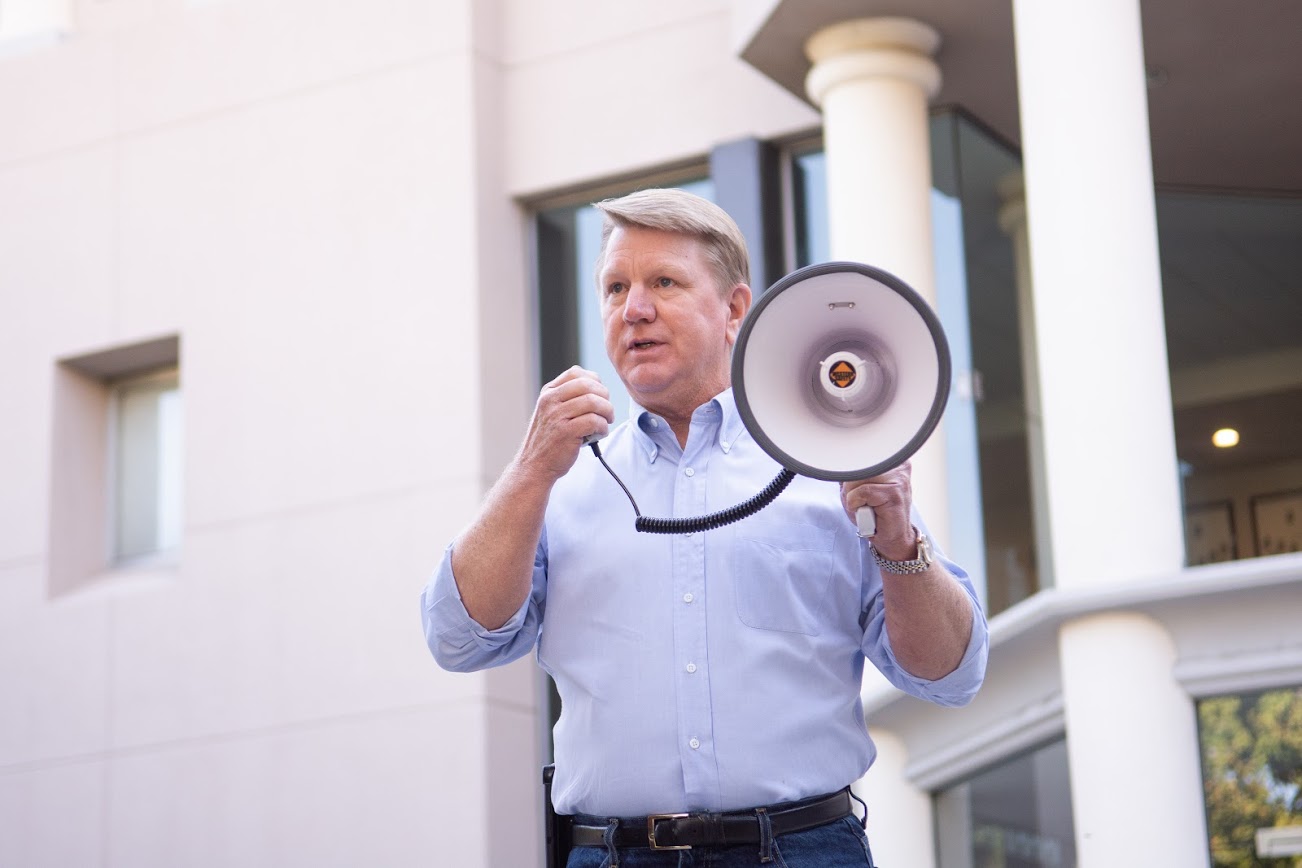 In a six-figure TV advertising push launched Wednesday, incumbent Democrat Steven Horsford took aim at his District 4 challenger, former one-term Assemblyman Jim Marchant, for his support for Republican plans to roll back Obama-era health laws.
Using a testimonial from a nurse who identifies herself as Ralaya Allen, the 30-second spot accuses Marchant of favoring the elimination of protections for pre-existing conditions and the imposition of an "age tax on seniors" that would "[cripple] Nevada families."
Allen goes on to praise Horsford and his positions on health care, including the protection of insurance coverage for pre-existing conditions and support for reduced prescription drug prices, as well as his support for additional job training investments.
Though no sources are cited by the ad, it appears to be criticizing Marchant's position in favor of repealing the Affordable Care Act, which became a political lightning rod in 2017 and 2018 following repeated attempts by congressional Republicans to "repeal and replace" the controversial health care law.
Marchant told The Nevada Independent in May that, though he supported a free-market health care system, he also would support continued protections for coverage with pre-existing conditions and that an ACA replacement bill should be "ready to go" before the law is repealed.
His position echoes that of the broader GOP, as Republicans nationwide — especially those in the most competitive races — have increasingly pushed for the protections of pre-existing conditions even in the face of a proposed ACA repeal that would do away with those protections.
Such messaging fights have come as the future of the ACA remains in doubt. The Supreme Court will soon decide on a Texas-led case challenging the law on the grounds it was made moot by the effective removal of its controversial tax penalties under the Republicans' 2017 tax law.
The second claim made by the ad, that Marchant would support the imposition of an "age tax," appears to be a reference to a Republican-proposed replacement health care plan from 2017 that would have allowed insurers to charge those over age 50 vastly more than younger adults.
At the time, the AARP attacked the provision as an "age tax."
Watch the ad below. For a listing of all ads run during the 2020 election, visit our Ad Tracker here.
The Nevada Independent is raising $200,000 by Dec. 31 to support coverage of the 2024 election.
Tax-deductible donations from readers like you fund this critical work.
If you give today,your donation will be matched dollar-for-dollar.
Give + Get Matched
Featured Videos