The Attorney General office in Carson City as seen on Monday, Aug 14, 2017. (Jeff Scheid/The Nevada Independent)
Attorney for developers pans AG report into claims of sexual misconduct by rural sheriff
A four-month investigation by Nevada Attorney General Adam Laxalt's office into sexual harassment allegations by a rural sheriff was "far from complete, comprehensive and balanced," according to an attorney for the pair of developers who requested the initial investigation.
Just a day after Laxalt's office released a five-page investigative report stating it would not pursue criminal charges against Storey County Sheriff Gerald Antinoro, Joey Gilbert — the attorney for Northern Nevada developers Don Roger Norman and Lance Gilman — said in a response letter that the report was "one-sided and read like a brief from an attorney defending Antinoro."
"My question, with respect, is this: Can your office do anything, anything at all, to hold Antinoro accountable?" Gilbert wrote in the letter. "The brave female deputies and the victims mentioned in this letter who have come forward and spoken up need your support."
In the initial investigative report first revealed by the Reno Gazette-Journal, the office stated that while it didn't typically investigate sexual harassment claims, Laxalt felt it was necessary to pursue further and instructed his staff in partnership with the FBI to look into the accusations. Investigators reviewed more than 1,000 pages of transcripts and ultimately met with four purported victims, many of whom said they were upset with "false accusations" against them and their private sex lives.
Antinoro, who was re-elected to another four-year term in June, has faced around 10 sexual harassment, discrimination or wrongful termination claims since first taking office in 2010. He's currently facing a civil suit from a former undersheriff, Melanie Keener.
But Gilbert wrote in the letter that the office had failed to speak with two victims of purported rape, two alleged victims of sexual harassment including Keener and members of the sheriff's office — including Antinoro himself.
He said an investigator with his office was able to identify and interview a woman who had accused Antinoro of setting up a "gang rape" of her in 2015, and questioned why the office hadn't been able to contact her, given his office and an attorney for Keener had been able to identify and speak with her.
"We would hope that if my private office and investigator with limited resources and Ms. Keener's attorney could find and speak with this victim, that your office, with all the vast resources and legal authority at your fingertips, could also talk to the victim," he wrote.
Although none of the victims are named either in the attorney general's report or the letter, investigators wrote that they attempted to contact one of the purported victims, including two attempted home visits and a voicemail message that went unreturned. Reports from another alleged rape in Sparks were forwarded to then-Attorney General Catherine Cortez Masto in 2014, whose office said it had no jurisdiction to investigate sexual harassment.
The letter also brushed away some of the suggestions that the attorney general's office put forth as potential remedies for the situation, saying that going to Storey County itself was not a "viable option when the entire criminal investigative apparatus of the County is supervised by the perpetrator who is the senior law enforcement officer in the County."
The issue is also fraught with political tension for Laxalt, a Republican who is running for governor and had been endorsed by Antinoro last year.
Laxalt's campaign manager said on Monday after the investigative report was released that it would distance itself from the sheriff and not campaign with him going forward.
"Adam will not be campaigning with Sheriff Antinoro, and he will not recognize or use his endorsement in any way," Laxalt campaign spokeswoman Kristin Davison said in a statement. "Sheriff Antinoro is a Nevada law enforcement officer and therefore must be held to a higher standard."
Norman and Gilman, who sent the initial request for the investigation and have long feuded with Antinoro, support Laxalt's Democratic opponent, Clark County Commissioner Steve Sisolak.
Disclosure: Steve Sisolak

 has donated to The Nevada Independent. You can see a full list of donors here.
Joey Gilbert letter to AG 7/10 by Riley Snyder on Scribd
INDY FAST FACTS
Steve Sisolak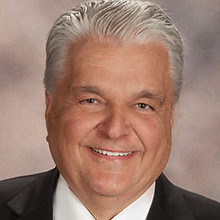 Job:
Clark County commission chairman
Party:
Democrat
In current office:
2009-present Commission chairman since 2013
Birthdate:
December 26, 1953
Education:
University of Wisconsin—Milwaukee (B.S.) University of Nevada, Las Vegas (M.B.A.)
Other public offices held:
Nevada System of Higher Education Regent (1999-2009)
Total donations:
$9,647,261 (1/12/11-6/7/18)
Top donors:
MGM Resorts International $174,359 Station Casinos/Zuffa: $90,000 Las Vegas Sands $75,000 Fidelity National $61,600 Marnell Companies LLC $55,000
INDY FAST FACTS
Catherine Cortez Masto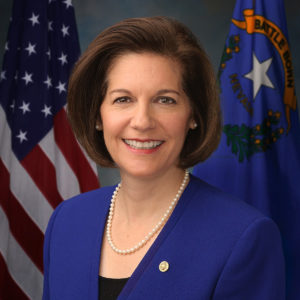 Job
: U.S. Senator
Party
: Democrat
In current office
: 2017-present
Birthdate
: March 29, 1964
Education
: University of Nevada, Reno (B.A.) Gonzaga University (J.D.)
Other public offices held
: Nevada State Attorney General (2007-2015)
Total donations
: $21,304,624 (1/06/11 - 3/31/18)
Top donors
: EMILY's List $565,735 League of Conservation Voters $401,508 J Street $185,558 University of California $77,798 University of Nevada $57,754 Last Report: 12
/31/2017
Credit: Center for Responsive Politics
INDY FAST FACTS
Adam Laxalt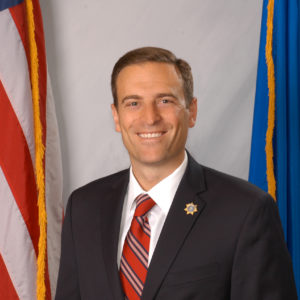 Job:
 Nevada State Attorney General
Party:
Republican
In current office:
2015-present
Birthdate:
August 31, 1978
Education:
Georgetown University (B.A.) Georgetown University Law Center (J.D.)
Other public offices held:
None
Total donations:
$8,262,050 (1/08/14 - 6/07/18)
Top donors:
Station Casinos/Zuffa/Fertitta $208,500 Las Vegas Sands $75,000 Marnell Properties LLC $42,500 Starpoint Resort Group/Partners $40,000 MGM Resorts $35,000
From the Editor
The Nevada Independent
is a 501(c)3 nonprofit. We need help to attain the elusive goal of sustainability. We depend on recurring donations from you, the readers who believe in our mission of nonpartisan, transparent journalism. I know you are busy. I know you have many commitments. But if you would take a moment to
support our work
or bump up your current donation, I would be forever grateful.
Thanks for all of your support.
Best,
Jon Ralston
get our morning newsletter,
The Daily Indy
Stars & Struggles
Take a peek into today's education world through the lens of Sunrise Acres Elementary School in Las Vegas.
@TheNVIndy ON TWITTER