Audio shows labor unions taking bigger roles in fight over energy ballot question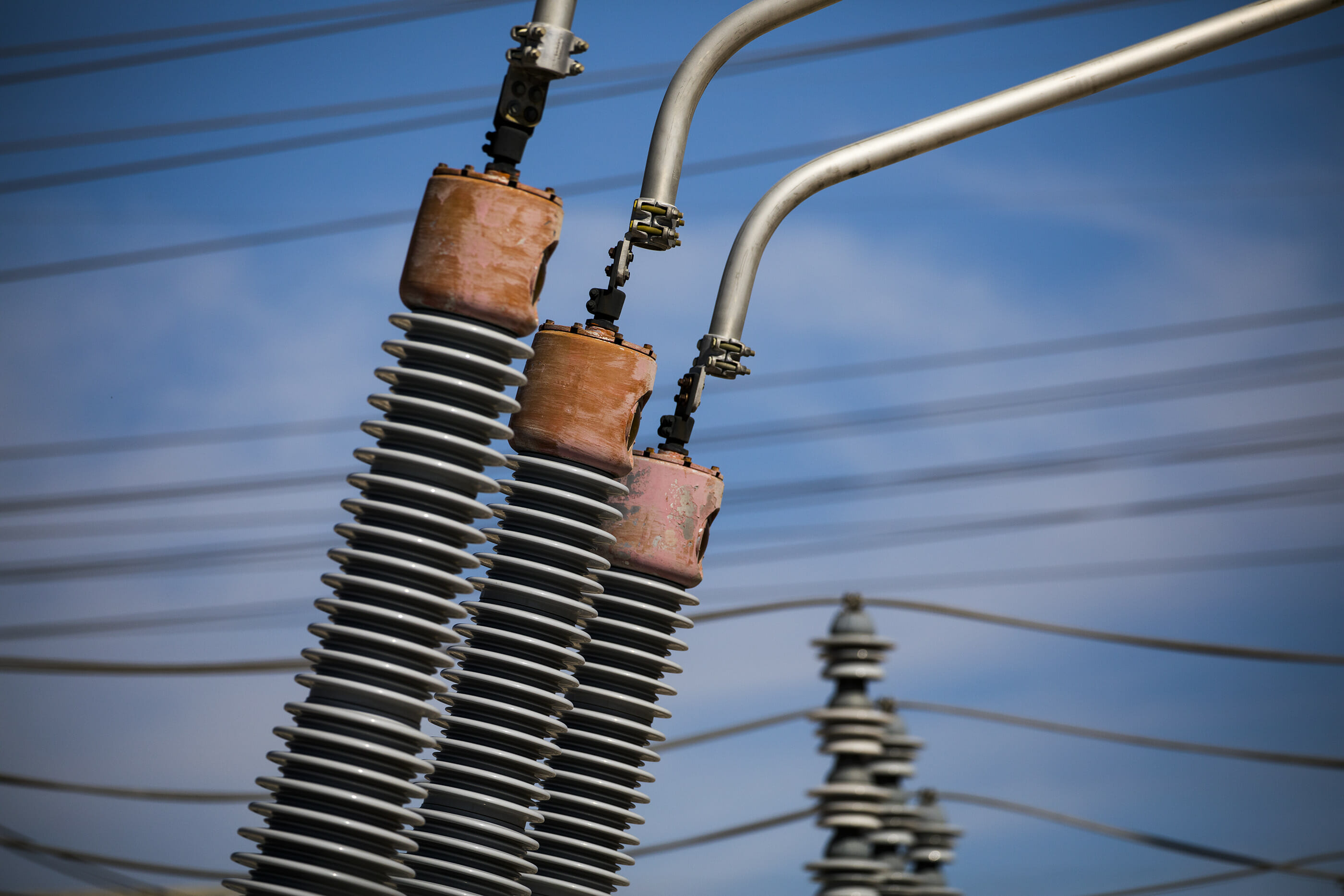 Yet another major Nevada industry is moving to play a key role in the battle over a contentious energy-related ballot question — labor unions.
Audio obtained by The Nevada Independent from a meeting last week of the Progressive Democrats of America chapter in Reno reveals that two of the state's top labor leaders — Nevada State AFL-CIO Secretary-Treasurer Rusty McAllister and his predecessor, Danny Thompson — staunchly oppose the proposed ballot measure.
"If you are just somebody out there, just paying your bill, this is death to you," Thompson said at the meeting. "Your power bill is going to double, at least double."
Both McAllister and Thompson are listed as co-chairs of the No on 3 campaign, a group launched with support of NV Energy in February that has hinted at spending up to $30 million fighting the measure. But their comments made last week provided a behind-the-scenes look at a more vocal opposition to the Energy Choice Initiative ballot question from labor groups -- after the measure passed on a massive 72 to 28 percent margin in 2016.
The ballot measure, which is primarily financed by the Las Vegas Sands and data center giant Switch, would amend the Constitution to require Nevada to create a retail competitive electric market, as opposed to the monopoly utility structure where one entity (NV Energy) controls electric generation, transmission and retail sales.
The two indicated at the meeting that candidates hoping to garner the support of the AFL-CIO in 2018 would need to say they oppose the ballot question in the union's candidate questionnaire form.
"You're not getting their endorsement unless you answer that question right," Thompson said.
In a follow-up interview, Thompson said he couldn't speak as to the AFL-CIO's endorsement process, but that Nevada's IBEW chapters would consider opposition to the ballot question a prerequisite for their support.
"The questions on those questionnaires are hard core issues that they draw the line in the sand on," he said. "Otherwise you wouldn't be asking them. And that's one of them."
McAllister said that a question related to Question 3 would be on the AFL-CIO's questionnaire to political candidates, but that the union's endorsement process took into account the votes of all of the affiliated unions, and that it wouldn't be decided by a candidate's answer to a single question.
Though Thompson and McAllister hinted at the meeting that former Sen. Harry Reid had changed his support for the initiative, Reid's office said Thursday that the former senator has not modified his position on the ballot initiative, which he endorsed ahead of the 2016 election.
The only group to formally campaign against the ballot question in 2016 was the No Handouts to Billionaires committee — referring to Las Vegas Sands owner Sheldon Adelson and Switch CEO Rob Roy — which raised $910,000 solely from labor organizations. The International Brotherhood of Electrical Workers 1245 gave the PAC $800,000, with the Nevada AFL-CIO contributing $60,000 and IBEW's Political and Legislative affairs account giving another $50,000.
McAllister in a follow-up interview said that he didn't know at this point how much money the AFL-CIO would put toward defeating the ballot question, but indicated that more vocal opposition from larger players — primarily NV Energy, owned by Warren Buffet-managed Berkshire Hathaway — would make a larger difference than the labor union.
"In the big scheme of things, we're pretty small potatoes compared to lot of big players," he said in an interview. "Somebody at that meeting mentioned that it sounds like billionaires fighting with billionaires, which is pretty much it."
Thompson didn't back away from his staunch opposition to the ballot question in an interview, saying the proposed constitutional amendment threatened everything from continued development of renewable energy resources to franchise fees NV Energy pays to local governments.
"You don't have to look any further than California," he said. "California is the test case for what is going to happen here. Their rates went through the roof, and because of market manipulation there were blackouts and brownouts."
In a response to McAllister and Thompson's comments about raising energy prices, Energy Choice Initiative spokesman Bradley Mayer said the insinuation that power bills will rise if Question 3 passes was incorrect.
"What NV Energy won't tell you is studies have shown that electricity prices have fallen in energy choice states, but have risen in monopoly states like Nevada," he said in a statement. "Is there anything NV Energy won't say or do to protect their monopoly in an attempt to deny Nevadans the right to simply choose their energy provider?"
The newly formalized opposition to the ballot measure has coincided with at least one gubernatorial candidate, Clark County Commissioner Chris Giunchigliani, moving away from supporting the initiative.
Although Giunchigliani said last year that she planned to vote for the measure again in 2018, she said in a statement on Tuesday that she now has more questions about the measure, and believes that electric customers could "really be at risk."
"Although I voted for Question 3 in 2016, I have concerns about protections for consumers and its effect on Nevada's clean energy future," she said in a statement. "It comes down to what's right for Nevadans. Unfortunately, the testimony so far in the Governor's Committee on Choice leads me to believe ratepayers could really be at risk. On my tour through rural Nevada I heard from person after person who was worried about their power bills going up. I believe in listening and I want to ensure that these valid concerns are addressed before this moves forward."
Sisolak said last October that he supported the measure in 2016 but had additional questions about what the initiative would do for employees of NV Energy and consumer protection.
No matter who is elected governor, Thompson said at the meeting it would be difficult, because of a lack of institutional knowledge and changes made to lessen the influence of lobbyists, like a ban on paying for meals, for the state's part-time Legislature to successfully implement the ballot initiative in the 2019 session without raising energy prices.
"I'm telling you, the 120-day session and the term limits was the worst thing that ever happened to the state of Nevada," he said. "I have to tell you, some of these people that get elected, I wouldn't leave sharp objects in the room with them. Somebody's going to get hurt, you know what I mean, and it's probably going to be them."
Disclosure: Switch, NV Energy, Steve Sisolak and Chris Giunchigliani have donated to The Nevada Independent. You can see a full list of donors here.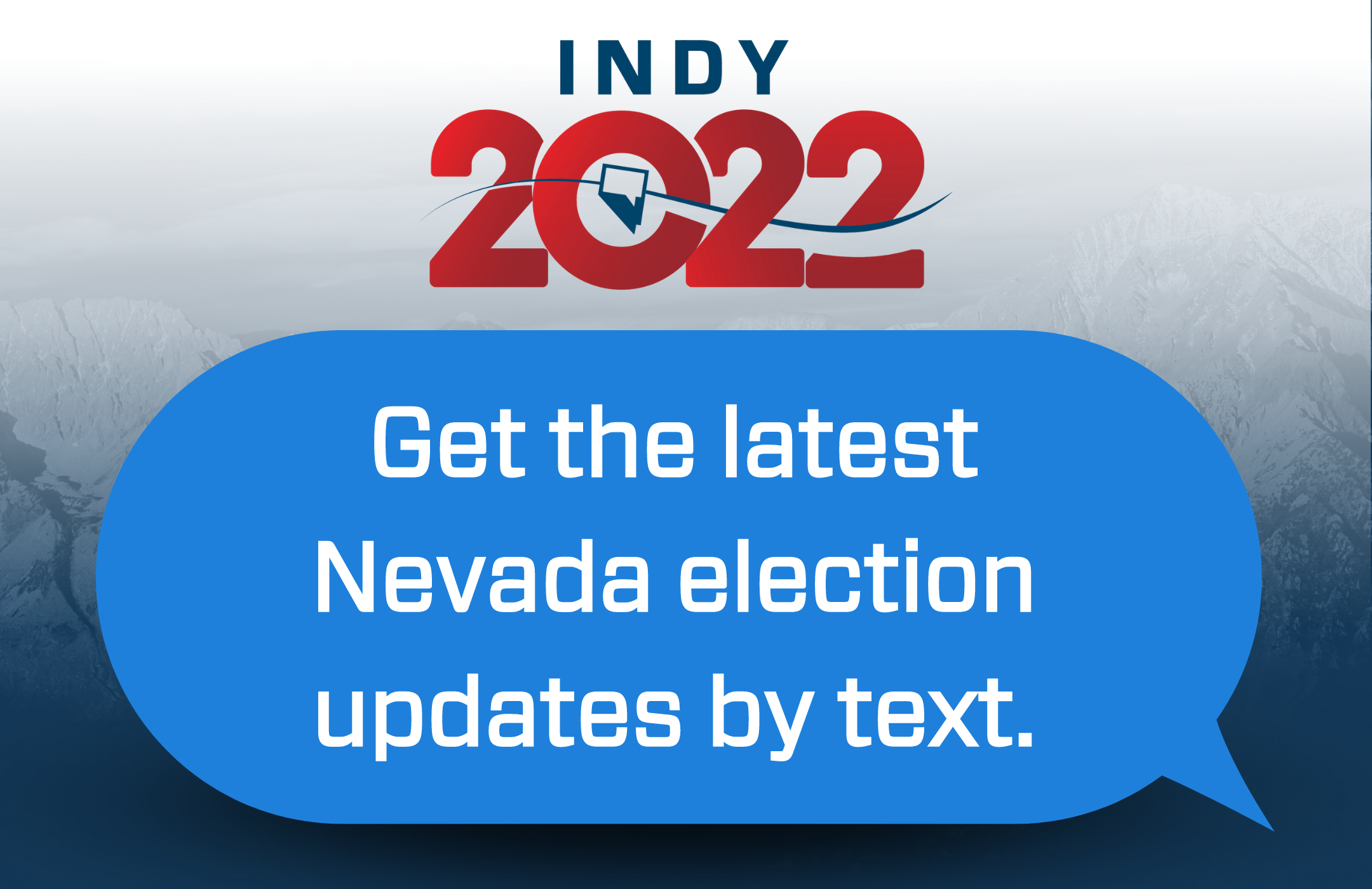 Featured Videos
Comment Policy (updated 4/20/2021): Please keep your comments civil. We reserve the right to delete comments or ban users who engage in personal attacks, use an excess of profanity, make verifiably false statements or are otherwise nasty. Comments that contain links must be approved by admin.