Gubernatorial candidates largely plan to back 2018 energy deregulation ballot question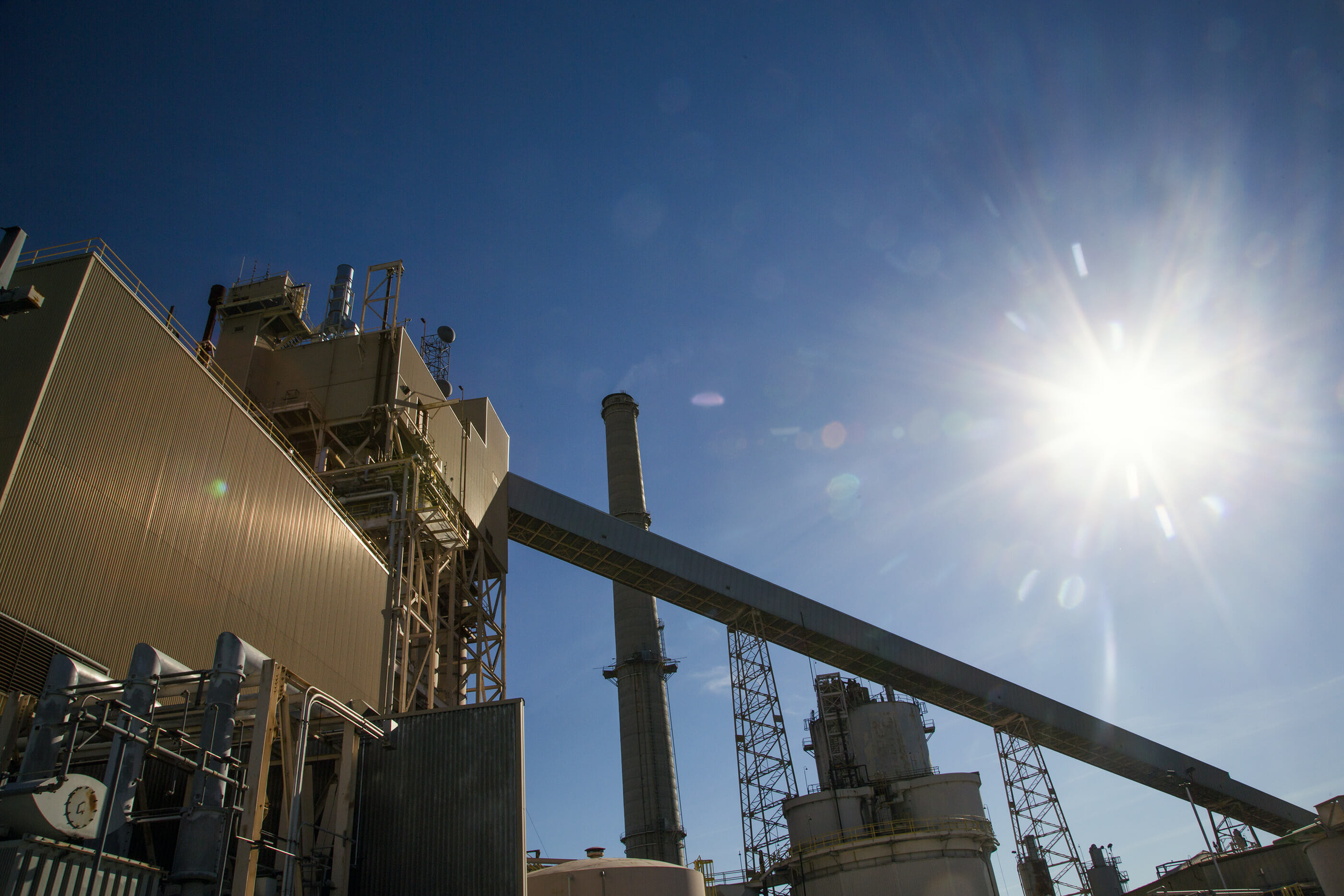 Whichever 2018 gubernatorial candidate ultimately succeeds termed-out Republican Gov. Brian Sandoval will likely have a massive undertaking — implementing a ballot question set to totally revamp how Nevadans buy electricity.
That's because whoever moves into the governor's mansion in 2019 will almost surely have to start dealing with the fallout of the Energy Choice Initiative, a proposed constitutional change that would end Nevada's regulated energy monopoly and open the state to a competitive retail market.
The initiative passed on a 72-28 percent margin on the 2016 ballot, and is backed by a group of powerful interests including former U.S. Sen. Harry Reid while being bankrolled by major Nevada businesses, including the Las Vegas Sands, MGM Resorts and Switch. If it's passed again by voters in 2018, state lawmakers will have less than five years to study, develop and pass a framework for an energy market allowing retail companies to generate and sell electricity to customers.
Though the election is more than a year away, Nevada officials are already in the midst of planning for implementation of the ballot question — Sandoval appointed a diverse 25-member Energy Choice Commission back in February to study and produce recommendations on the best practices of states that have undergone a similar transformation to a retail electric market.
That commission has met regularly for the last six months, and tackled a broad array of issues ranging from grid reliability, access to electric wholesale markets and what to do with NV Energy's $7 billion plus in long-term contracts that extend past the 2023 deadline.
Ultimately, that commission will only produce a set of recommendations, and the actual implementation and decisions will be up to the state's Legislature and future governor.
There's no clear ideological dividing line on which candidates support the Energy Choice Initiative, though Democrats Steve Sisolak and Chris Giunchigliani said they voted for it in 2016. Republican Attorney General Adam Laxalt declined to answer a reporter's questions at a Tuesday event, and Treasurer Dan Schwartz said he didn't remember how he voted on the measure.
Sandoval, who earlier said that he supported the ballot question in 2016 and plans to support it again in 2018, said he hopes candidates for governor are paying attention to preliminary work being done now to prepare for implementing the ballot question.
"That is going to be a very big issue in 2019, and it's going to affect every person that resides in the state of Nevada," he said earlier this month.
Here's what other candidates for governor say about energy choice and the pending ballot question.
ADAM LAXALT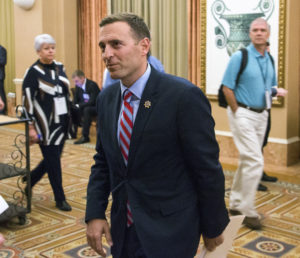 Laxalt spoke at a Tuesday meeting of the National Energy Marketers Association, a national nonprofit trade industry representing a broad swath of wholesale and retail energy companies including BP and Shell Oil.
Laxalt's remarks to the group were closed to the press. An executive with the trade group denied a request by a Nevada Independent reporter to observe the 30-minute question and answer session, and asked a photographer to delete photographs taken of the attorney general at the event, and then asked him to leave when he refused to do so. Laxalt declined to answer questions from a reporter while leaving the event.
Nevertheless, Laxalt appeared to express support for the ballot measure during the closed-doors meeting, saying that he didn't believe that Nevada could fully realize the benefits of cutting-edge energy technological advancements in a "regulated energy monopoly environment."
"With the absence of a competitive energy market in Nevada, we deny our customers the freedom to lower their electricity costs," he said, according to a recording of the event obtained by The Nevada Independent. "And that is why we must open our energy market to consumers both large and small."
A version of Laxalt's campaign website accessed ahead of a delayed announcement promised the candidate would "support more choice and competition in our energy sectors, empowering individual consumers with the ability to address their energy needs as they see fit."
The campaign website also said Laxalt would "oppose efforts to impose or expand costly and burdensome mandates on energy providers."
STEVE SISOLAK
The Clark County Commission chairman said he supported Question 3 in 2016, but said he was withholding judgement on again supporting the initiative in 2018 depending on what recommendations the governor's energy commission puts forward.
Sisolak said he was in favor of renewable energy, but wanted to make sure that passing the initiative didn't result in several hundred NV Energy employees losing their jobs and that the system was set up to protect individual ratepayers from sudden spikes in electric bills.
"My concern would be the protection of the jobs and the protection of the consumers. That's going to be a difficult balancing act," he said.
Sisolak also said he generally takes umbrage with the idea of mandating policy changes through constitutional amendments, which can be arduous to undo.
"That to me is troubling," he said. "I'm not in favor of legislation by initiative."
CHRIS GIUNCHIGLIANI
In an interview, the Democratic Clark County commissioner and former state assemblywoman said she voted yes on the ballot measure in 2016 and would vote for it again in 2018.
Giunchigliani said she would focus on fleshing out some of the details to ensure that the retail market isn't able to "price gouge" consumers, and pointed to her own history as a state legislator in setting up the state's original net metering laws in the late 1990's.
"I think there's some language there that probably needs to be tightened up to make sure that homeowners and people that lease don't get ripped off in the long run," she said. "You have to really always be pragmatic on your approach in how you implement laws."
DAN SCHWARTZ
The Republican state treasurer and gubernatorial candidate said he didn't remember how he voted on the energy choice question in 2016, but said it was likely he supported the measure.
Schwartz said he is including renewable energy in his campaign platform, and would likely support the ballot measure in 2018 as well.
"I am for energy choice provided it makes economic sense," he said.
Schwartz took a broader stance on the subject of economic incentives for renewable energy projects, repeating his regular criticisms of the Governor's Office of Economic Development and said he wanted to continue studying what Nevada could do to further renewable energy development. Though he was supportive of some of the clean energy incentives, he said he still needed to study the issues.
"I understand some of the problems," he said. "I don't understand the issues fully."
Jackie Valley contributed to this report.
Disclosure: MGM Resorts International has donated to The Nevada Independent. You can see a full list of donors here.
The Nevada Independent is raising $200,000 by Dec. 31 to support coverage of the 2024 election.
Tax-deductible donations from readers like you fund this critical work.
If you give today,your donation will be matched dollar-for-dollar.
Give + Get Matched
Featured Videos