Audit: Low pay for therapists, confusing systems leave many kids with autism untreated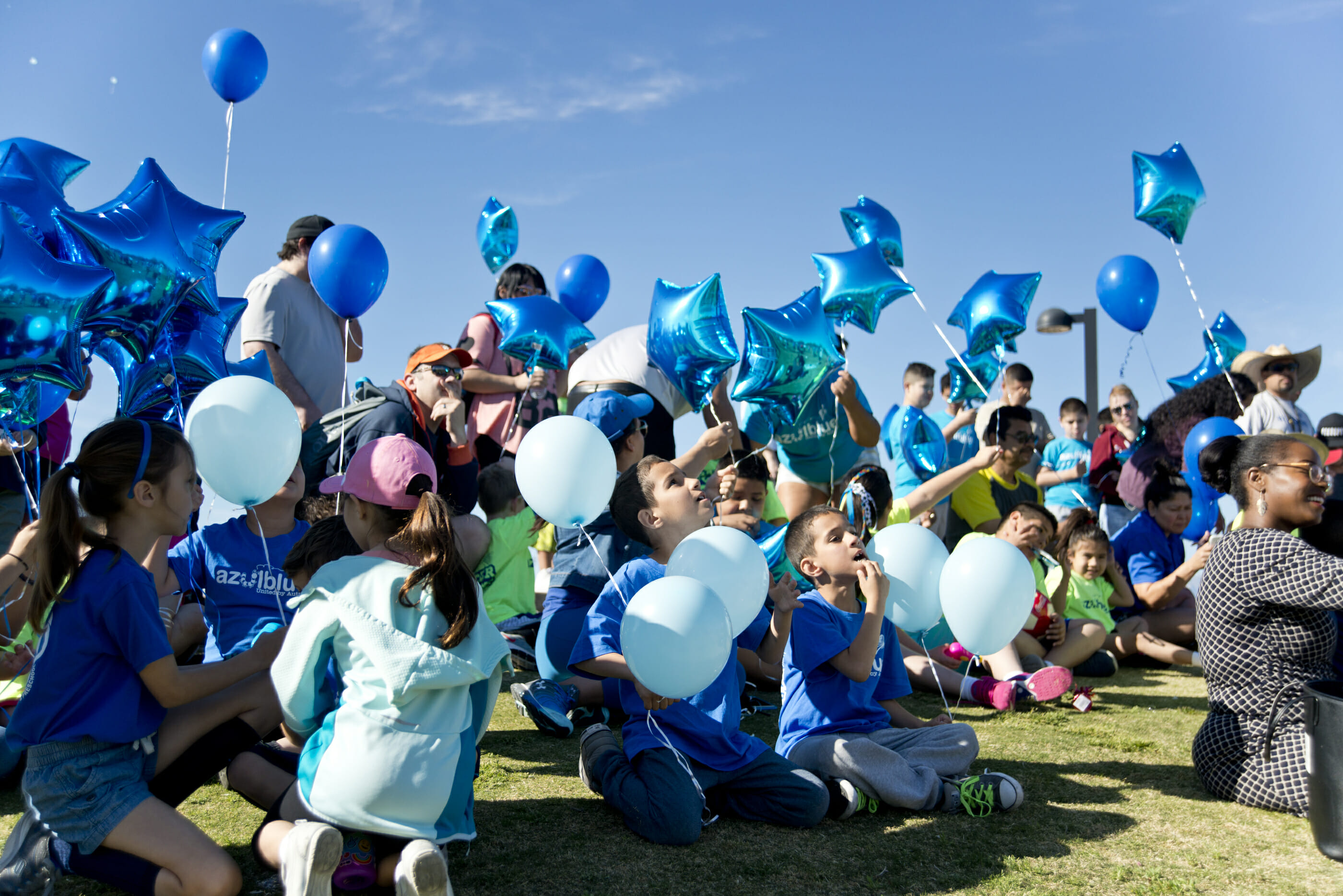 A new audit has pinpointed several reasons why the state struggles to deliver timely treatment to the more than 9,000 Nevada children who have autism, even though lawmakers have added millions more dollars toward that objective in recent years.
The review crafted by legislative auditors and approved by lawmakers on Thursday found that the state vastly undershot its projections on the number of children it would serve through publicly funded programs. In 2015, the state predicted that it would cost $35.7 million a year to serve 2,500 children, but has actually been spending only about $15 million a year and helping approximately 1,300 children.
While the money sits unused, nearly half of the 118 families surveyed for the audit said it was "hard" or "very hard" to get their child formally diagnosed with autism, which is a prerequisite for the aid. The average wait to get approved for enrollment in the Autism Treatment Assistance Program (ATAP) — a state initiative to help families pay for what is often intensive and expensive therapy — was almost half a year as of last summer, and that doesn't count time waiting for provider slots to open so a child can begin therapy.
The consequences of the bottlenecks can be severe for families. Waiting too long to begin treatment can mean children are unable to live independently, talk or have a normal social life when they are older.
"Children can't wait that long when they have this," said Democratic Assemblywoman Maggie Carlton, arguing for quick action to resolve slowdowns. "The sooner we get to them and the sooner we help them, the better off the families are and the kids."
Demand is growing, too — 1 in 55 Nevada children is classified by schools as having autism. That closely aligns with the national autism rate of 1 in 54, which is up from about 1 in 150 two decades ago.
Little incentive to serve poorer clients
The audit underscored a pay differential for frontline therapists — long recognized in Nevada — that has made it easier for privately insured patients to access treatment and much harder for low-income Medicaid clients to do the same.
Medicaid reimburses providers about $31 an hour for the services of a registered behavioral technician (RBT), who provides the intensive therapy that some children with autism do for up to 40 hours a week. About $19 makes it to the RBT, with the rest going to supervision and other overhead costs.
But that's half the rate providers get from private health insurance, which is about $62 an hour. As a result, about two-thirds of providers choose not to serve clients with Medicaid insurance, and others limit the number of Medicaid clients they'll take.
A bill in the 2019 session, SB174 sponsored by Democratic Sen. James Ohrenschall, initially called for raising the Medicaid reimbursement rate for RBTs to $48 an hour. But that request was removed from the bill, which evolved into legislation that called for the audit that was unveiled on Thursday.
Auditors recommend raising that reimbursement rate. But the state's actions surrounding SB174 could have contributed to the reimbursement rate remaining relatively low in spite of the legislative effort to raise it.
The report said state agencies attached an "unreasonable" fiscal note to the bill, telling lawmakers that the price tag of raising the reimbursement rate would be more than $11 million every two years. In fact, auditors' recalculation found that it was less than $6 million.
The audit warned state officials to be more careful with the underlying assumptions they make when calculating fiscal notes. High cost estimates are a common reason why lawmakers kill or drastically alter bills.
"Accurate information is essential for lawmakers to make appropriate decisions about limited resources," auditors said. "As such, agencies should develop additional controls to ensure information provided in fiscal notes is based on reasonable assumptions."
The market forces putting Medicaid recipients at a disadvantage in the quest for treatment could become even worse as the state grapples with budget cuts spurred by the pandemic. This summer, lawmakers authorized 6 percent reductions to Medicaid reimbursement rates that would be retroactive to August 2020 if federal officials approve them.
"We know that planned reductions to Medicaid rates would further reduce rates as a result of COVID-19 related budget cuts," said Jennifer Otto, a deputy legislative auditor. "Providers have a greater monetary incentive to serve children with private insurance than those Medicaid."
Inadequate workforce
There was some good news in the audit — the number of therapists serving clients with autism is on the rise. From August 2019 to October 2020, the number of professionals licensed in Nevada to provide the Applied Behavior Analysis treatment recommended for children with autism had jumped 64 percent, from less than 1,000 to more than 1,600.
It's still only enough to serve about two-thirds of the estimated 6,000 Nevada children likely to benefit from the therapy.
Most providers — 88 percent of those who responded to auditors' survey — said their practice has a waitlist. The majority had more than 10 children on that list, and 18 percent said the waitlist was greater than a year.
Older children with more difficult behaviors may wait longer because providers are selective and therapists who can provide the treatment after school hours are "highly coveted," auditors said.
A confusing process
Auditors noted that families often struggle to navigate the pathway to secure treatment for their children, and said the state has not provided a step-by-step guide or a comprehensive list of providers who offer the services.
Many families do not receive help in finding a provider, and children have to wait for openings with a therapist; placement is "dependent upon luck and caregiver tenacity," auditors wrote.
The report recommended that the state's ATAP program should assign care managers to help families monitor factors such as which providers take their insurance and which ones have availability.
"We will be providing this type of information on a regular basis," said Dena Schmidt, administrator of the state's Aging and Disability Services Division. "The challenge will be to us that this information changes on a regular basis ... providers come in and out of groups, in and out of networks. So we will do our best to maintain that on a regular basis and get it updated."
Possible fraud
Auditors identified $6 million of questionable expenditures on autism services since 2016, largely from providers who billed Medicaid for excessive hours, including more than 24 hours in a single day on some occasions.
A review of claims data in Medicaid fee-for-service — a subcategory of Medicaid-funded services — found more than 3,000 instances when more than 15 hours of work was logged in a single day. Excessive hours were billed on nearly 3 percent of all claims.
The report concluded that the Medicaid system doesn't have adequate system controls to detect whether hours billed are unreasonable. Sometimes supervision and planning hours for a child's treatment are billed to Medicaid, but the majority is for direct, one-on-one treatment.
"Nevada Medicaid needs to determine an appropriate number of service hours for a given day for both individual providers and children to prevent inappropriate payments in the future," auditors wrote. "Any claims in excess of the limit can be manually reviewed and paid if found to be valid."
Suzanne Bierman, administrator of the Division of Health Care Financing and Policy, said she expected that within the year, the agency should have a better sense of which cases of excessive hours are intentional fraud that should be referred to the attorney general, and what may have been data entry errors.
"We have accepted all of the recommendations provided in this audit," Bierman said. "Always appreciate the opportunity to continually improve our program, and have already started digging in looking at these issues in greater detail."
Audit of Delivery of Treatment Services for Children With Autism by Michelle Rindels on Scribd
Comment Policy (updated 4/20/2021): Please keep your comments civil. We reserve the right to delete comments or ban users who engage in personal attacks, use an excess of profanity, make verifiably false statements or are otherwise nasty. Comments that contain links must be approved by admin.