Authorities caution donors to choose funds wisely, avoid scams as they help shooting victims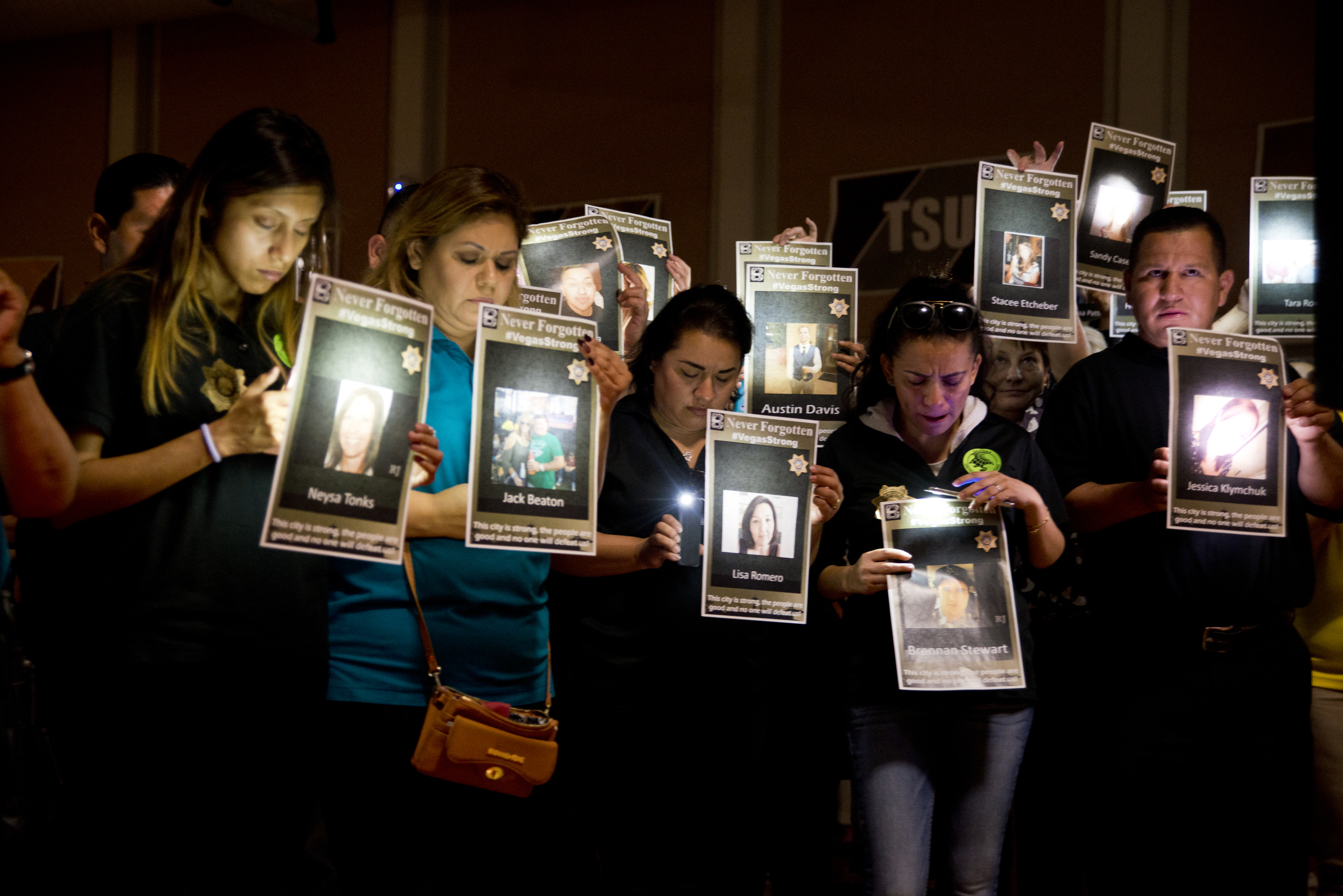 Millions of dollars of donations from more than 75 countries have poured in to help the victims of a mass shooting on the Las Vegas Strip that claimed the lives of 58 last weekend.
But now state officials, advocates of victims and one of the companies responsible for collecting those donations online are urging caution to ensure that their money goes directly toward aiding victims and doesn't end up in the pocket of a scammer. Attorney General Adam Laxalt said Thursday that his office is working with the crowdsourcing platform GoFundMe to ensure that scammers are not profiting off of a tragic situation and has launched a coalition of attorney general's offices from around the country to help victims of the Sunday shooting.
"I warn individuals attempting to donate in the wake of Sunday's tragedy that there are many illegitimate GoFundMe accounts and sham charities unimaginably trying to profit from this horrific tragedy," Laxalt said in a statement. "My office is working with the crowdsourcing platform to ensure donors' generosity and goodwill are not capitalized upon by scammers."
The attorney general's office is urging donors to visit a landing page that GoFundMe set up for victims of the Las Vegas shooting. That page contains links to the Las Vegas Victims' Fund established by Clark County Commissioner Steve Sisolak and Metro Police Sheriff Joe Lombardo, which has received more than $9 million alone to date, and to a page for the nonprofit Direct Impact Fund, which GoFundMe has partnered with to deliver tax-deductible donations.
Sisolak said in an update on the GoFundMe page that he is working with state and local officials, GoFundMe and the National Center for Victims of Crime to ensure the funds are distributed directly to the victims of the shooting and their families and that he will make an announcement about how the money will be distributed later this week.
"I want to thank all of you who contributed what you could to support the victims following this heinous attack," Sisolak said in the update. "Our work to help rebuild our community is just beginning and I want to thank you for standing with us during this difficult time."
Anita Busch, whose 23-year-old cousin, Micayla Medek, died in the Aurora, CO, theater shooting strongly urges donors to give money to the National Compassion Fund, which ensures "every penny" goes directly to victims and their families. The National Center for Victims of Crime administers the fund.
Families of victims in previous mass shootings initiated the fund after encountering snags receiving monetary help from other places supposedly collecting donations to help them, she said. Nonprofits can't always give directly to victims because of their mission statements.
"If you want to give to a community-based fund, that's your business, but if you want to truly help the victims directly, we're the only victim-based fund that I know of in the nation," Busch said.
Busch flew to Las Vegas yesterday along with families affected in other mass shootings to help console and guide victims in Las Vegas. Financial assistance will be extremely necessary for so many survivors or victims' families as they face multiple future surgeries, burial costs and other expenses related to time away from work, she said.
"Your life changes in an instant," she said. "... We've seen it up close and personal. We know it's necessary."
Busch said GoFundMe has joined with the National Compassion Fund to help get the donated money to the victims.
Bobby Whitmore, a spokesperson for GoFundMe, said the company is reviewing every campaign and that each donation is backed by a company guarantee that the funds go to the right place or donors will get their money back. The company's trust and safety team is providing ongoing support and deploying "multiple technical tools" to secure the site and ensure the money ends up in the right place, he said.
He noted that when a campaign organizer establishes a fundraising drive to help another individual, the organizer will likely never touch the money. Instead, funds are held by payment processors and only distributed to the person named as the beneficiary.
The website has donated $150,000 to the victims of the mass shooting and is allocating critical resources to ensure victims and their families receive assistance in a timely fashion. The standard fees the company charges both to donate and withdraw donations will remain in place for online donations, but don't apply to online donations made to support the victims and their families, such as the $3 million donation made by MGM Resorts.
"GoFundMe's fees ensure that we can remain the world's largest social fundraising platform with best-in-class customer service, cutting-edge technical tools, and a dedicated team of specialists who work to support campaign organizers, from the most modest to the most successful like the recent campaign for the victims of the shooting," Whithorne said in an email.
In addition to the page set up by Sisolak, at least 50 other pages have been set up by friends, family and other community members to raise money in the wake of the tragic incident. The Love Army for Las Vegas page, set up by YouTuber Casey Neistat, has raised $270,000 and another set up to aid 27-year-old Tina Frost who lost her right eye in the shooting and is in a coma has raised $380,000.
Other Las Vegas organizations, including the online shoe and clothing store Zappos, have set up their own donation funds. The Zappos fund has raised $171,000 as of Thursday morning.
Disclosure: MGM Resorts International has donated to The Nevada Independent. You can see a full list of donors here.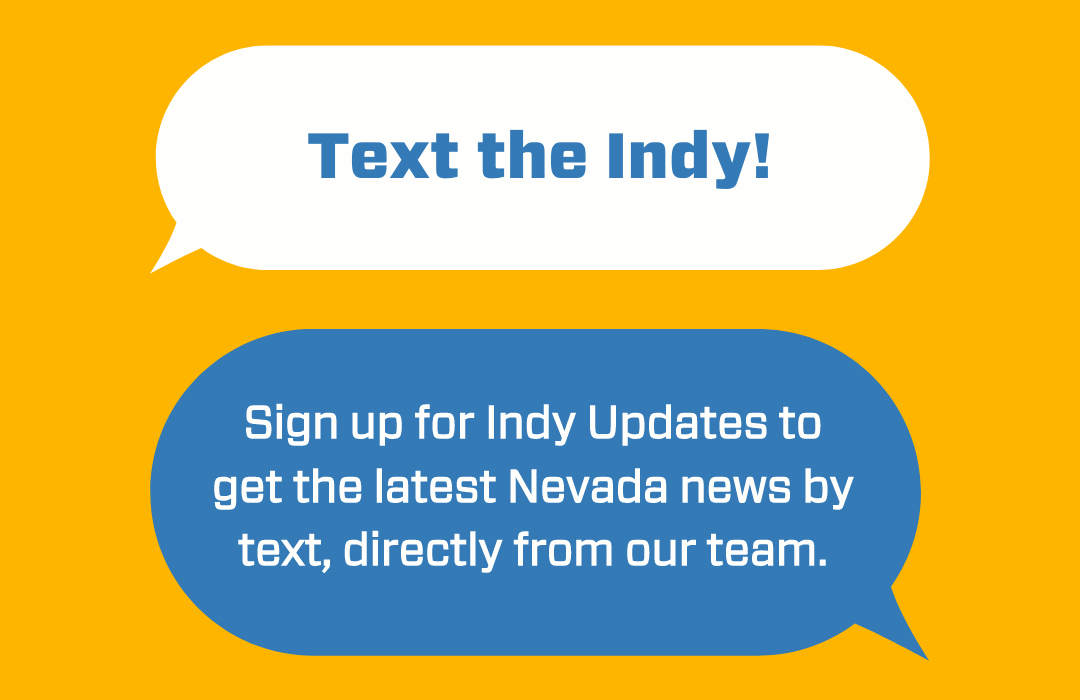 Featured Videos
Comment Policy (updated 4/20/2021): Please keep your comments civil. We reserve the right to delete comments or ban users who engage in personal attacks, use an excess of profanity, make verifiably false statements or are otherwise nasty. Comments that contain links must be approved by admin.