Before death, Reid emptied campaign accounts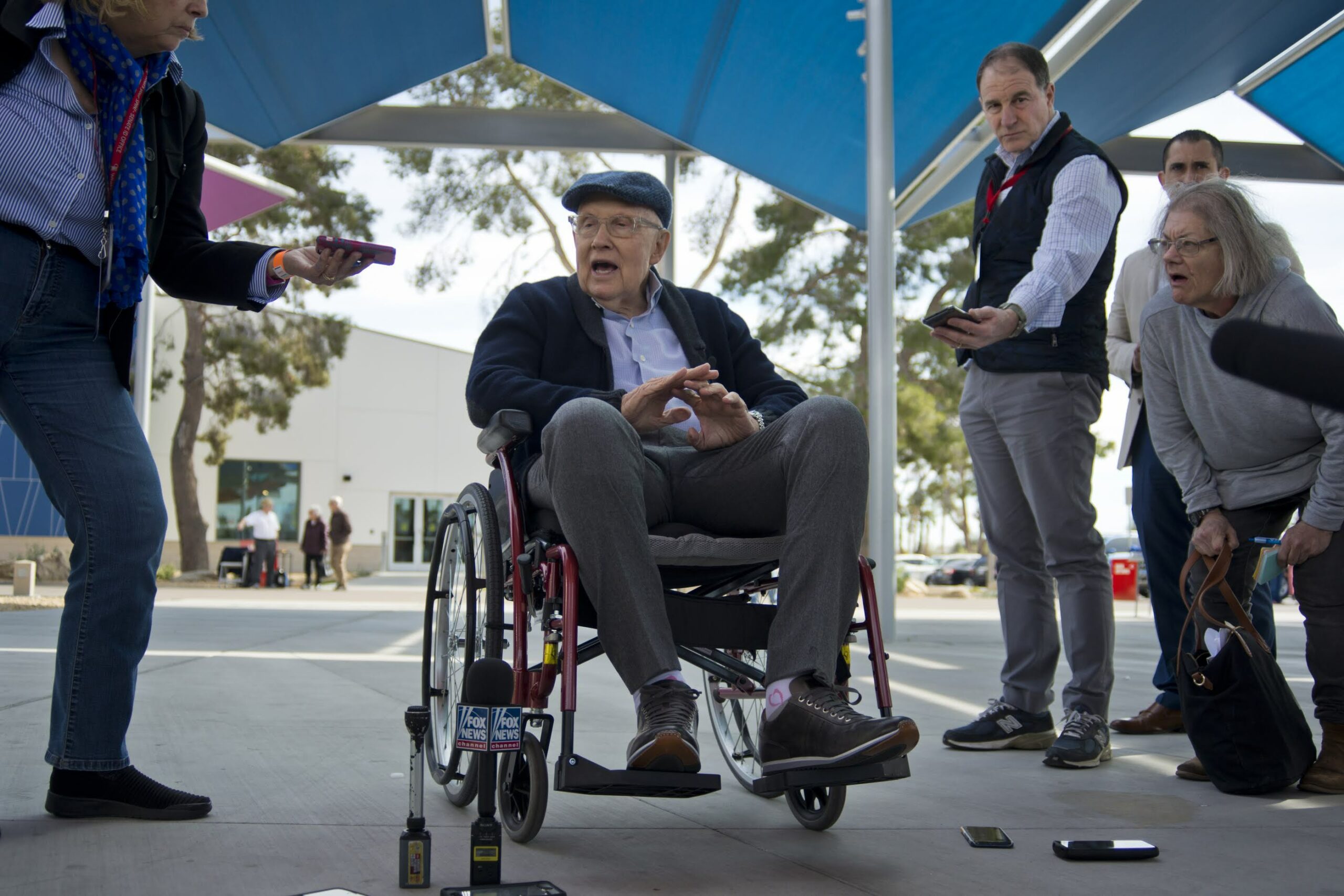 The day before he died, federal campaign accounts affiliated with former U.S. Sen. Harry Reid (D-NV) reported doling out more than $133,000 in donations to a broad swath of federal, state and local-level Democratic candidates in Nevada.
Reid, who had been out of office for nearly six years before his death, was able to make those political donations through a loophole in federal campaign finance law that allows retired elected officials to continue to use their campaign accounts for years after they leave office.
In a 2013 advisory opinion, the Federal Election Commission advised candidates and campaigns to wind down expenses within six months of leaving office, but there are no hard and fast rules as to when a campaign has to close down. It's a loophole that's been exploited by dozens of former federal office-holders who used their campaign accounts to buy iPads, country club memberships and other questionable expenses, according to a 2018 Tampa Bay Times investigation.
Reid's campaign account and leadership PAC (Friends for Harry Reid and Searchlight Leadership Fund, respectively) have continued to quietly operate and give money to Democratic candidates and charitable causes in the years since the former senator left office. While other elected officials in Nevada have also made use of so-called "zombie" campaigns, Reid's reported expenditures are notable both for their scope, length of time since his last election (2010) and activity shortly before his demise.
According to FEC filings, the two accounts affiliated with Reid made the following contributions to Democratic candidates on Dec. 27, one day before he passed away:
$14,000 each to Sen. Jacky Rosen and Reps. Dina Titus, Steven Horsford and Susie Lee
$13,000 to Sen. Catherine Cortez Masto
$10,000 to Gov. Steve Sisolak
$7,500 each to Clark County Commissioners Justin Jones, Michael Naft and Tick Segerblom
$5,000 each to Clark County Commissioners Ross Miller, Marilyn Kirkpatrick, William McCurdy II and Jim Gibson
$3,500 to secretary of state candidate Cisco Aguilar
$3,000 each to Attorney General Aaron Ford and Treasurer Zach Conine
$500 each to the state Senate and Assembly Democratic caucuses
The contributions weren't all to political candidates — Reid's account also cut $500 checks to both Harry Reid Elementary School in Searchlight and James H. Bilbray Elementary School in Las Vegas.
Those expenditures, along with bank fees and voided checks, essentially wound down both of Reid's federal campaign accounts. His Senate campaign reported spending about $90,600 over the fourth quarter, leaving it with $1,256 cash on hand. Searchlight Leadership Fund expended about $61,000 during the fourth quarter, before filing a termination report with the FEC.
In 2019, The Nevada Independent reported that Reid's two campaign accounts had spent more than half a million dollars since he left office in 2017, with nearly half of that contributed to political parties and a mix of state and federal Democrats running for office.
In a statement at the time, a spokesperson for Reid said the former senator's campaign finance actions since leaving office were "permitted by both federal and Nevada law, and the money is not spent on personal use."
Other former federally elected officials from Nevada have continued to maintain or actively use their federal campaign accounts once out of office.
Former Rep. Joe Heck (R-NV), who lost a U.S. Senate bid in 2016, filed a termination report and closed down his candidate campaign in 2020, but transferred $180,000 out of that account and into his former leadership PAC, Full House PAC. That PAC remains active — including making a $5,000 contribution to gubernatorial candidate Joe Lombardo's campaign in November — and has nearly $150,000 left in cash on hand. Heck is now an active lobbyist.
In his year-end FEC report, former U.S. Sen. Dean Heller (R-NV) reported emptying out his federal account and transferring the $196,000 balance to his current run for governor. Heller's funds were left over from his 2018 re-election campaign, which he lost to Democrat Jacky Rosen (D-NV).
Former Rep. Ruben Kihuen (D-NV), who opted not to run for re-election to the House in 2018 amid allegations of sexual misconduct, transferred a sizable portion of his federal campaign account to a state-level account for an ultimately unsuccessful campaign for Las Vegas City Council in 2019.
Kihuen's former congressional campaign account is still active, and reported about $90,000 in cash on hand in his fourth quarter FEC report.
Editor's Note: This story appears in Indy 2022, The Nevada Independent's newsletter dedicated to comprehensive coverage of the 2022 election. Sign up for the newsletter here.