Behind Flowing Tide's growth? Brothers who moved from slot providers to tavern business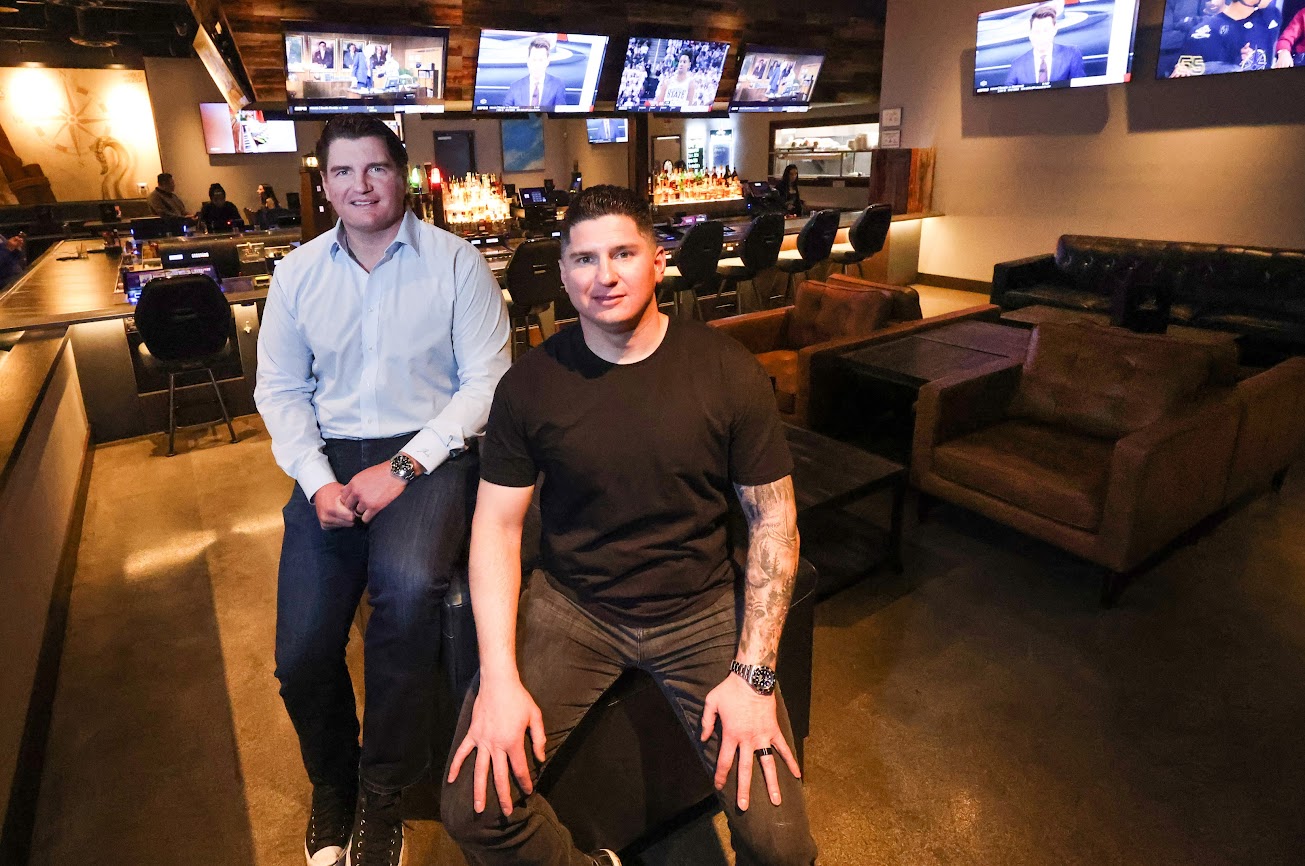 Jimmy and Danny Wadhams developed hundreds of relationships with the owners of bars, taverns and other Nevada businesses over the last decade as top executives with Golden Entertainment, the state's largest slot machine route operator.
But the brothers long envisioned striking out on their own.
The opportunity came last year when the Wadhams brothers bought out the two silent financial partners in the Reno-based Flowing Tide Pub, a local tavern franchise with Golden-managed slot machines.
The Wadhams pair were brought into Flowing Tide by the two operating owners, Jason Tolotti and Juston Muscove. Together, the four owners are turning Floating Tide into a statewide tavern business that expects to have 12 locations by 2024 – eight in Reno and four in Las Vegas.
"We knew these guys as great operators," said Jimmy Wadhams, who, in his role with Golden, helped Flowing Tide establish its first Las Vegas location in 2018. "They got into a position where they wanted to grow, and this was a unique opportunity for us to buy in and restructure the company where it was set up on a growth path."
Flowing Tide has five locations spread around Reno, including three along McCarran Boulevard and a sixth tavern in Sparks. Another location in Sparks is expected to open early next year.
In Southern Nevada, the Flowing Tide on South Decatur Boulevard was joined last summer by a 7,000-square-foot tavern in Centennial Hills. Two other Flowing Tides – near the Galleria Mall in Henderson and across from the South Point Casino on Las Vegas Boulevard – will open this year.
The locations vary in size, but all offer the same amenities: 15 bartop slot machines, 24-hour restaurants and bars, and multiple high-definition televisions tuned to sports. Flowing Tide employs 350 workers, which includes the staff for the Las Vegas Boulevard tavern the brother said would open in April.
Plus, three of the Reno locations – North McCarran Boulevard, South McCarran Boulevard and South Meadows Parkway – are non-smoking facilities. The other two Northern Nevada locations offer non-smoking, family sections for dining — offering a contrast to the various slot machine parlors that mask themselves as taverns but have countertop snack service and microwaveable meals.
"[The non-smoking locations are] something different that has done well," Danny Wadhams said.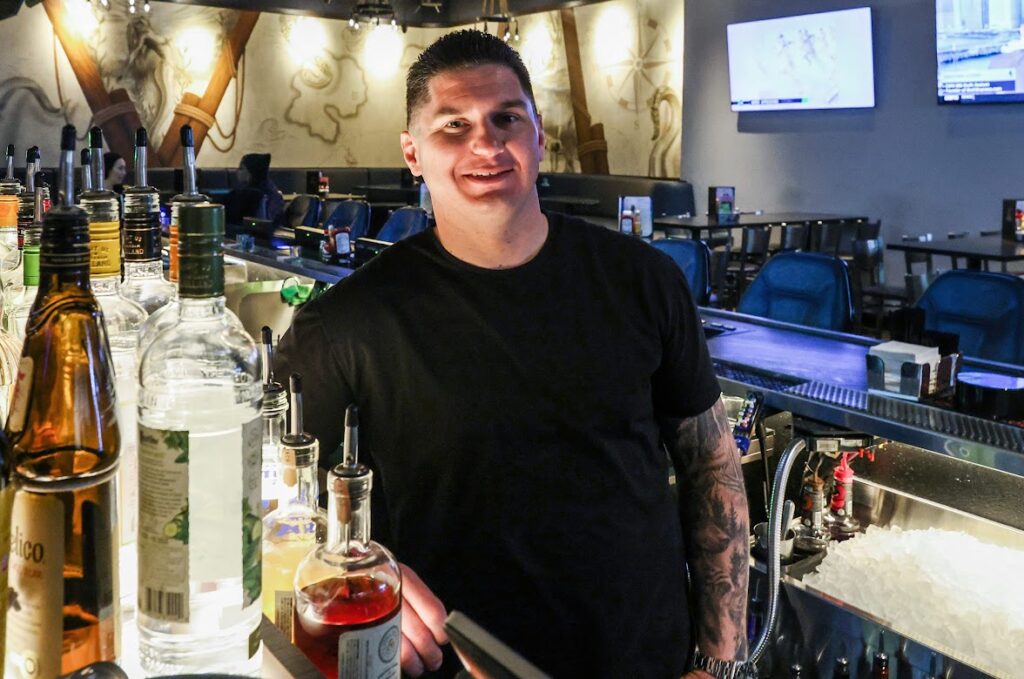 Long-standing relationship
Jimmy Wadhams, 38, first brought the original Flowing Tide in Reno into Golden's slot machine route business in 2012. He eventually relocated to Las Vegas to oversee Golden's Southern Nevada route operations.
Danny Wadhams, 36, joined Golden in 2012 and took over the Northern Nevada route business, including continuing the partnership with Flowing Tide, which later expanded to add two more Reno locations.
Slot machines route operators such as Golden provide slot machines to locations such as bars and taverns and operate the games and manage large jackpot payouts and other functions through a space lease contract or a revenue sharing agreement.
After leaving Golden a year ago, the brothers flipped home markets. Jimmy moved north and Danny headed to Las Vegas, where he was involved with the opening of Flowing Tide's Centennial Hills location.
The sons of attorney and lobbyist James Wadhams, the brothers are native Nevadans who both played football at UNR. Danny's career was cut short by injuries. Jimmy was the starting center on the Wolf Pack team from 2004 to 2006 that played in two college bowl games, including a 49-48 victory over the University of Central Florida in the 2005 Hawaii Bowl.
The Wadhams brothers graduated from UNR with degrees in business administration and finance and were drawn to the gaming and hospitality industries. While they each have more than a decade of experience on the gaming side of the business, they understand the importance of their involvement in the restaurant side of the operation.
Jimmy Wadhams said Golden Chairman and CEO Blake Sartini, Sr. was supportive of the brothers striking out on their own last year. Both were licensed by Nevada gaming regulators to share in the taverns' gaming revenue.
Golden Executive Vice President of Operations Blake Sartini, Jr. has known the brothers for several decades, including playing high school football with Jimmy Wadhams. He said the opportunity presented by Flowing Tide offered a perfect platform to operate and grow a tavern business.
"I always thought that they would end up doing something on their own because they're so proficient in the industry," Sartini said. "They obviously got a great education at Golden and to be honest, they were a very big part of the growth on the distributed gaming [slot machine routes] side of the business. I think that benefited them going into their next venture."
Golden continues to serve as the route operator for Flowing Tide through a revenue-sharing agreement. The Las Vegas-based company also provides the technology and platform, plus a player loyalty program unique to Flowing Tide's customer base.
"The partners all talk and we share in the decision-making process," said Danny Wadhams. "We saw an opportunity to help build upon what Jason and Justin started. It's fun to sit down and get into the micro stuff of what we can do to make the operation grow and succeed."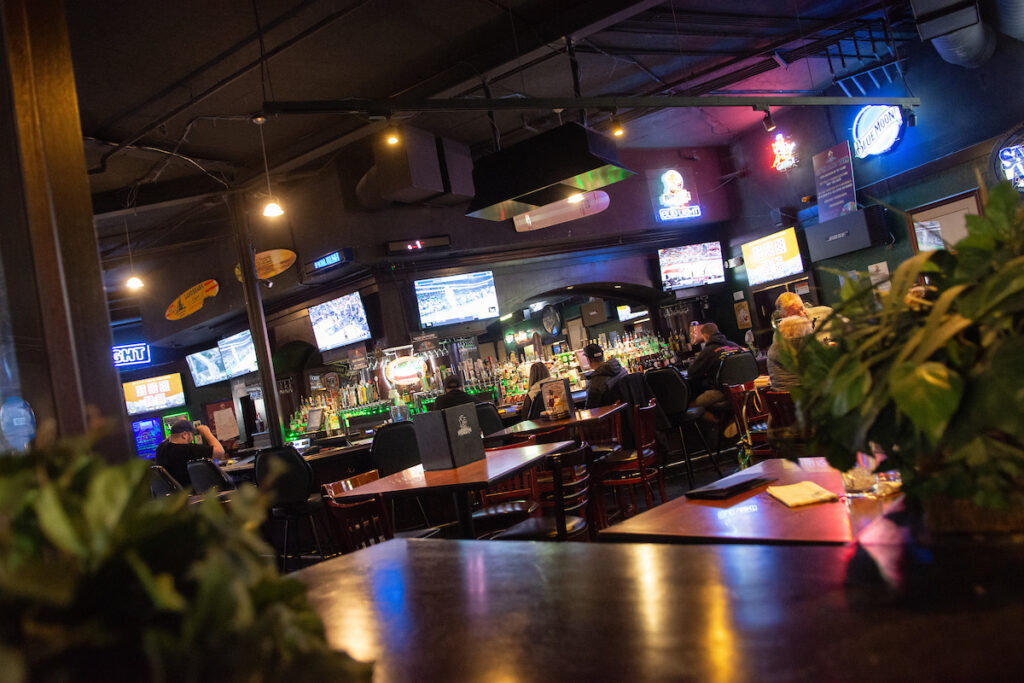 A growing tavern market
Flowing Tide pales in comparison to Golden's chain of PT's taverns that operate under different brands. Golden said last week it expects to grow to nearly 70 locations this year and that the company's tavern business accounted for almost $110 million in total revenue – gaming and non-gaming – in 2022.
The brothers said Golden's large presence in Nevada's tavern industry actually benefits smaller operators because the company tests out new gaming products that eventually find their way into the route locations.
"I think Golden having been both a route operator and a tavern operator is super beneficial to everyone in the tavern industry," Jimmy Wadhams said.
B Riley Securities gaming analyst David Bain, following last week's fourth-quarter conference call by Golden, wrote in a research note that customer demographics for Nevada's taverns "typically skew younger than typical casinos, [which is] fitting for continued Las Vegas population growth."
The Wadhams brothers understand that comment, which is why the Flowing Tide partnership did their due diligence in searching out expansion locations near growing residential communities. Danny Wadhams said the viewpoint is similar to what Las Vegas locals casino operators do in growing their brands.
"You look at Las Vegas, and how it's grown. We're now in the northwest and we're in the central part of the valley. Soon, we'll be in the south and east," Danny Wadhams said. "We were looking for opportunities to spread out like we are in Reno."
It's all about building a brand," added Jimmy Wadhams.
According to the Gaming Control Board's quarterly statistics report, Nevada had 2,040 gaming locations at the end of last year that are restricted to 15 or fewer slot machines. Clark County had almost 73 percent of the locations with 1,480 taverns, bars and other businesses. Washoe County had 297 restricted gaming businesses.
Statewide, the restricted gaming locations combined for 19,185 slot machines with roughly 75 percent of the games – 14,367 – housed in Clark County. Washoe County restricted locations combined for 2,633 games.
The state does not provide a revenue breakdown from restricted gaming, which is taxed through quarterly and annual fees per slot machine.
Looking at the state's tavern landscape, the Wadmans brothers believe that their business needs to take steps to differentiate itself from competitors, including offering a reasonable and unique menu. That's one reason Flowing Tide offers breakfast 24/7.
"We think the best days are ahead for the traditional tavern industry," Jimmy Wadhams said. "You obviously have to provide a combination of a great atmosphere, a great food product, great gaming and a great bar setup."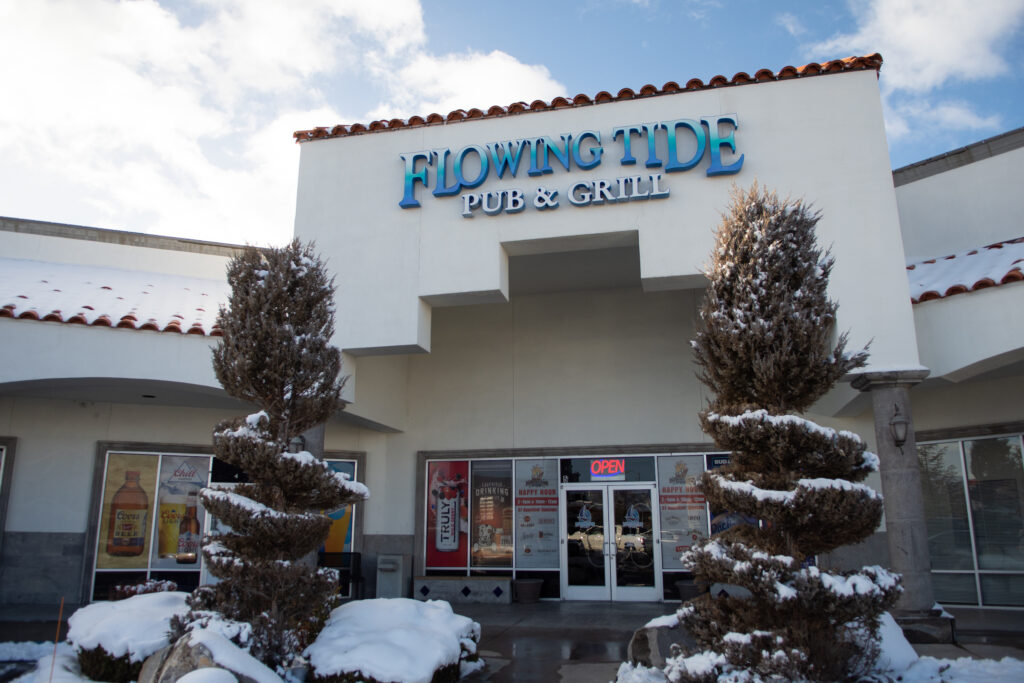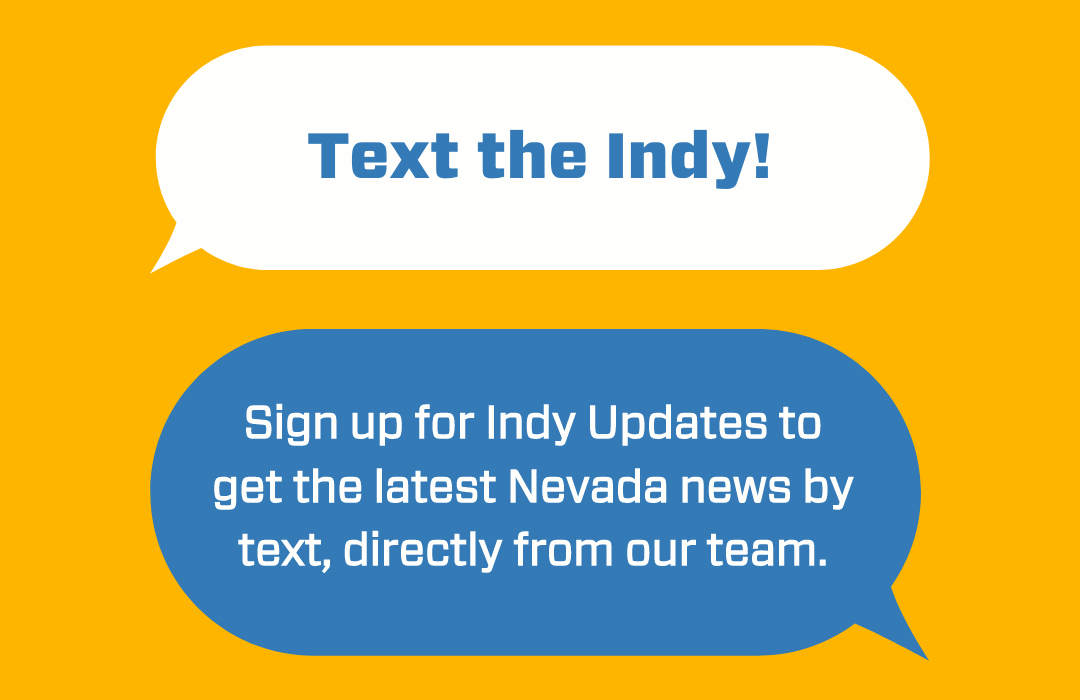 Featured Videos