Biden's victory, key House wins upheld Nevada's blue wall while Republicans chipped away at it down ballot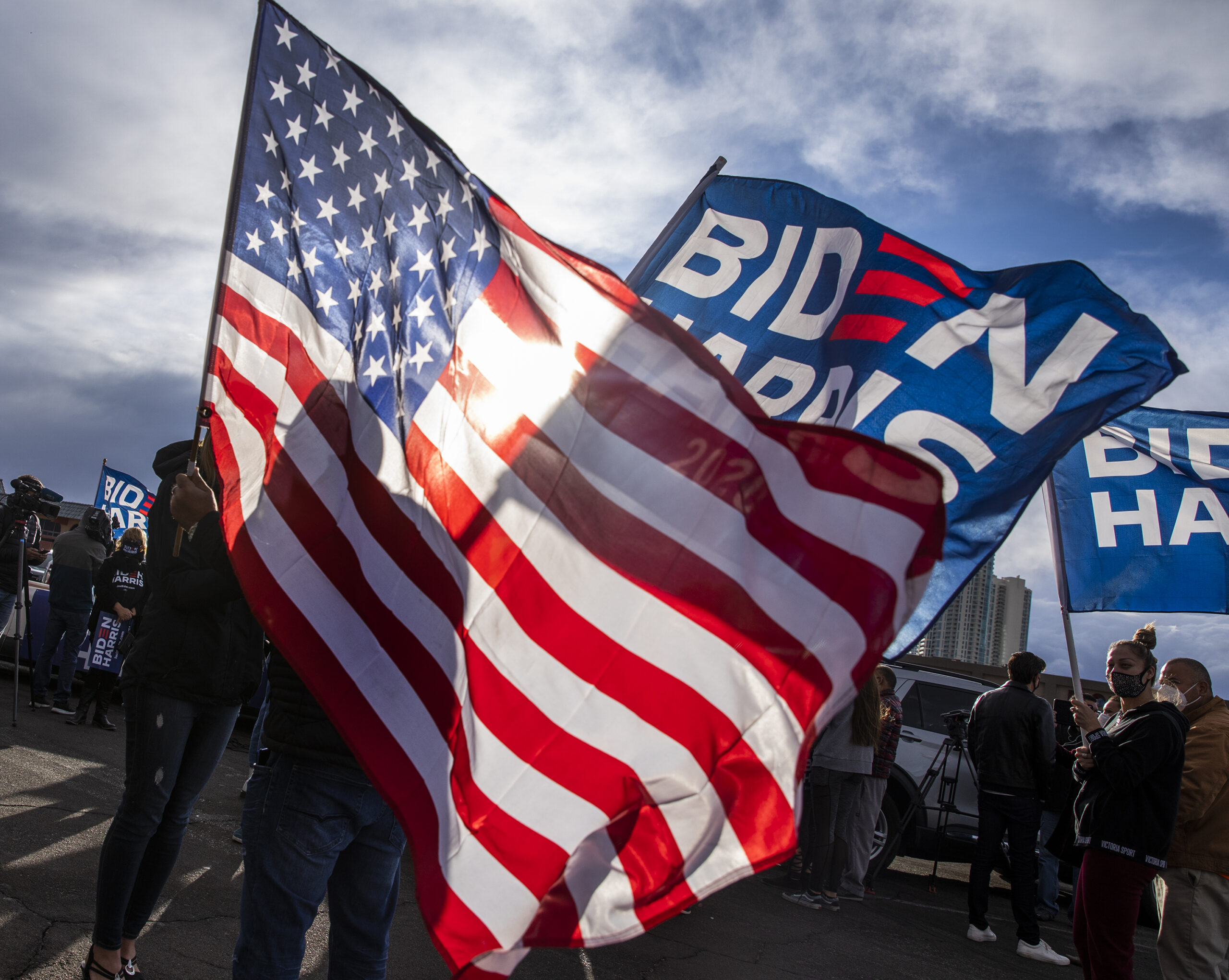 As the sun dipped below the horizon, closing out the seventh to last day before the election, Kamala Harris had a message for the supporters who had gathered on socially distant red, white and blue picnic blankets at an East Las Vegas park to hear her speak.
"You all are going to decide who is going to be the next president of the United States. You will decide," the Democratic vice-presidential nominee told the crowd, to hollers and applause. "A path to the White House runs right through this field."
President Donald Trump, speaking at a rally a day later just over the state line in Bullhead City, Arizona, was equally as bullish on his chances in Nevada.
"Six days from now, we are going to win Arizona, we are going to win Nevada, and we are going to win four more years in our great White House," Trump told the crowd of thousands who had gathered.
It wasn't just talk. Nevada, of course, mattered to both campaigns this election cycle. It's why the Trump campaign focused on building out its Nevada operation long before there was even a Democratic presidential nominee. It's why Joe Biden's campaign doubled down on its voter outreach this summer when it felt like the contest was narrowing.
By the time the night of the election rolled around, though, it seemed as if, in many ways, Nevada's importance had been written off. Polls had Biden several points ahead. The prognosticators anticipated Nevada would lean blue. Both Biden and Trump spent their final days in the battleground states that were ground zero for the 2016 election — states such as Michigan, Wisconsin and Pennsylvania.
When results started rolling in on election night in Nevada, Biden had a sizable, if not overwhelming, 3 to 4 percentage point lead at first, as many had predicted. But by early Wednesday morning, as the votes continued to be tallied, Biden's lead over Trump had shrunk to 0.6 percentage points, or 7,647 votes.
Suddenly, what had seemed like a sure bet for Democrats in Nevada earlier in the evening, wasn't anymore, and the Silver State was thrust into the national spotlight as the presidential race here remained too close to call.
Of course, it wasn't really. Over the span of several days, Biden managed to steadily grow his lead as outstanding mail ballots, most of which were in Clark County, the state's Democratic stronghold, continued to be counted, as anticipated.
But to the rest of the country, which remained on pins and needles as the presidential race nationally also remained too close to call as votes continued to be counted in Pennsylvania, Georgia, Arizona and North Carolina, Nevada's vote counting seemed impossibly slow, inspiring countless memes across social media.
Finally, four days later, the race in Nevada was officially called for Biden, just about half an hour after some media outlets called the entire race for the former vice president. Though a small number of ballots still remain to be tallied, Biden's lead in Nevada stands at 2.39 percentage points, or 33,596 votes, as of Saturday.
From the outside looking in, Biden's victory in Nevada may seem predictable because Nevada looks like a blue state. Its governor is a Democrat, both of its U.S. senators are Democrats, three out of four of its House members are Democrats and both chambers of the Legislature are controlled by Democrats. But neither Republicans nor Democrats here have been willing to concede that Nevada is, in fact, a blue state.
For Democrats, those victories have all come hard fought, some won by the skin of their teeth. In 2016, Catherine Cortez Masto won her U.S. Senate race and Hillary Clinton won the presidential race both by 2.4 percentage points. Though margins of victory widened two years later with Steve Sisolak's 4.1 percentage point victory in the gubernatorial race and Jacky Rosen's 5 point victory in the U.S. Senate, Democrats knew that 2020 would look different.
Republicans knew this too. They knew that Trump voters who didn't turn out to vote in 2018 would show up this year to vote for the president, and they hoped those voters could also be persuaded to vote Republican all the way down the ticket. They also hoped to persuade moderates that overwhelming Democratic control in Carson City wasn't a good thing.
On that front, Republicans appear to have succeeded. While Democrats celebrated their win at the top of the ticket, they actually lost ground down the ballot in the Legislature. Three Assembly seats that Democrats had picked up in 2018 returned to Republican hands, meaning that Democrats no longer have a supermajority in that chamber, and they lost a key state Senate seat as well, narrowing their majority.
And while Democrats held onto two competitive congressional seats, their victories were narrower than they were two years ago.
Still, Democrats look at the results of this election and see a blue wall. Even with their losses in the Legislature, they still hold majorities in both chambers. To them, the election once again demonstrates that ensuring Nevada votes blue takes work, and a lot of it.
"It should be crystal clear now that Biden would not have won Nevada but for a well-funded ground game ... We win in Nevada because we leave it all on the field — every cycle," Rebecca Lambe, a longtime Democratic operative in the state responsible for building the Reid machine, said in an email. "We fund communications, we fund mail, we fund field — we knock doors to push our voters to vote."
Republicans, however, are hopeful in the wake of this election. They see the narrower margins as a sign of hope for the 2022 election. They also look at specific victories, such as the fact that Heidi Gansert, a Republican, was re-elected to her Washoe County state Senate seat even as the county swung decidedly for Biden, and that educator Carrie Buck flipped a state Senate district that has two Democratic Assembly seats nested beneath it as glimmers of hope for the future of their party — that the state might still be more independent than it has in recent years appeared to be.
"The biggest surprise to me in this election was the historic DNA of Nevada — being independent and looking at the person before the party — reappeared," said Pete Ernaut, a longtime Republican consultant in Nevada. "The idea that there were ticket-splitters was as refreshing as it was surprising."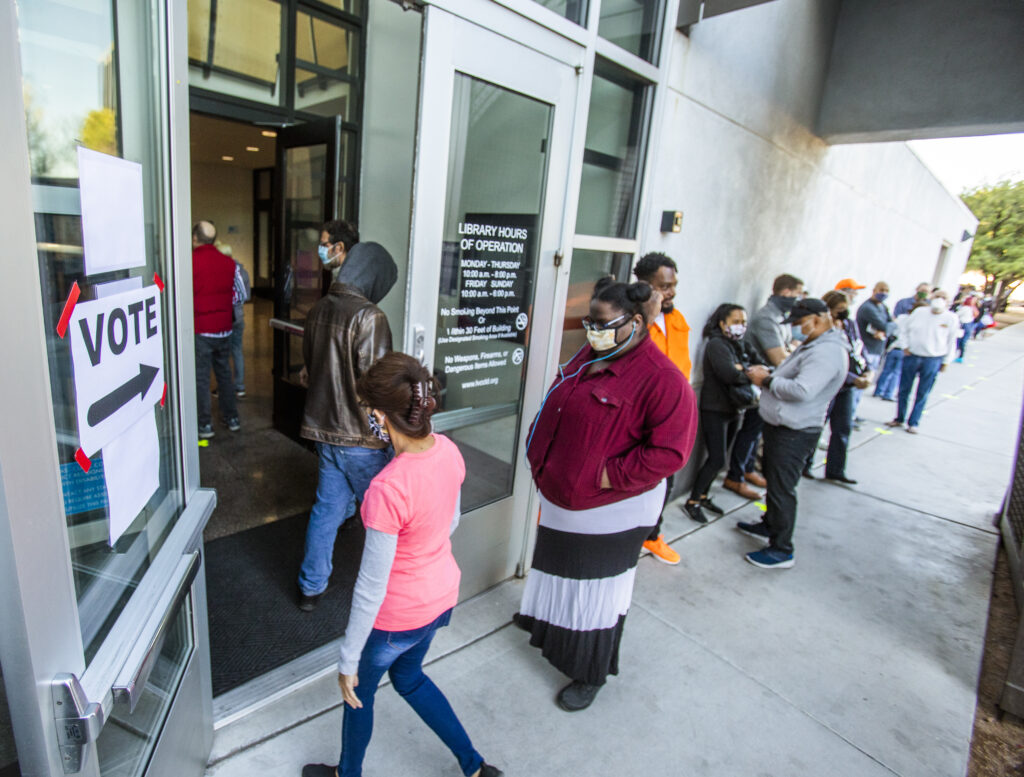 How Biden won Nevada
Over the summer, some Democrats fretted that the presidential race in Nevada might be closer than anticipated. The coronavirus pandemic had forced them to toss their usual playbook out the window and, as the Trump campaign returned to knocking doors in person in June, their campaign remained virtual, hindering, in the eyes of some, their ability to effectively connect with voters.
Of course, Democrats had been hosting Zoom events, phone banks and text message drives, utilizing the framework of "relational organizing," or the principle of having supporters tap into their personal networks to turn voters out to the polls. But the face-to-face connection was missing.
Enter the Culinary Union.
The politically powerful labor union, which represents 60,000 hotel workers across the state, has earned a reputation cycle after cycle for turning the tides in favor of Democrats in close elections, most notably in Harry Reid's 2010 U.S. Senate race. But its membership was hit hard by the coronavirus pandemic: Ninety-eight percent of the union's members were furloughed this spring, and only about half are back to work.
The union's finances were hit hard, too. It had no money for a political operation. So, for the first time, they set up a super PAC, Take Back 2020, asked for help, and it came, from the Carpenters Union, the United Food and Commercial Workers, the International Brotherhood of Electrical Workers, the Operating Engineers, the American Federation of Teachers, AFSCME, and more, D. Taylor, international president of the Culinary's parent union, UNITE HERE, said.
"If it had not been for other unions, individuals, organizations contributing to us, we never could have done this — ever, ever ever," Taylor said.
The super PAC raised money nationally for Unite Here's efforts, which included political operations in Arizona, Pennsylvania and Florida. But Taylor said the union raised more than $10 million for its Nevada operation alone, which deployed 500 canvassers in the field who knocked 500,000 doors in Las Vegas and Reno and talked to 130,000 voters, including more than 42,000 eligible voters who did not participate in the election four years ago.
"We didn't have the money," Taylor said. "Frankly, even if we had had the money, we still probably needed to set up a PAC. Just here in Nevada, Trump's campaign was much more robust in 2020 than it was in 2016."
Plus, there was an extra added benefit: The political operation also helped out-of-work union members put food on the table.
"Up in Reno we had folks come in from our locals in California who were laid off too and other locals besides Las Vegas," Taylor said. "In Las Vegas a lot of folks were laid off workers who got to earn some money and change the country."
It represented the Culinary Union's largest — and earliest — political effort to date. When the union started talking to voters at the doors on Aug. 1, it was the only Democratic-aligned organization in the field. For Our Future, a super PAC focused on grassroots Democratic turnout, launched an in-person canvassing operation on Oct. 1, eventually knocking on 150,000 doors, in addition to making 650,000 calls and sending over a million text messages.
Other organizations focused primarily on virtual or non-face-to-face outreach. Mi Familia Vota, for instance, made nearly 100,000 calls and sent more than 80,000 text messages to Latinos in Nevada on Election Day, while One APIA Nevada dropped literature in five Asian languages at 30,000 doors, in addition to making 180,000 phone calls and sending 6,000 text messages.
The Biden campaign, meanwhile, engaged in a mostly virtual campaign until the final three weeks, when it started in-person door knocking as well.
Combined, Democrats report knocking on more than 1.3 million doors across Nevada this election cycle, while the Trump campaign reported knocking more than 1.1 million.
"It is one thing to get the green light to go knock doors. It's another to move an entire organization to really take on that challenge and do it in a way that's safe," said Shelby Wiltz, the Nevada State Democratic Party's coordinated campaign director. "In 21 days, really, we were able to put together a massive door-knocking operation and lit-dropping operation across multiple counties to talk to voters that we didn't have phone numbers for, that we hadn't reached in the first two months of the campaign, including young people and people of color."
The Culinary Union, for its part, attributes its decision to knock doors so early to the conversations that it had with epidemiologists and industrial hygienists around workplace health and safety as it pushed for employee protection legislation in Carson City over the summer. Using that knowledge, union leaders established health and safety protocols canvassers had to adhere to while out in the field, including wearing masks, requiring those they spoke with to wear masks, and practicing social distancing.
"We said if not us, who? There was no other who," Taylor said. "We did what we do without a lot of bells and whistles and just did the work."
The Culinary Union engaged in other kinds of voter outreach, too, sending emails and texts to 60,000 members, mailing 5.6 million mail pieces, making 2 million personal calls and 240,000 automated calls and running digital persuasion ads that racked up 11.6 million views — the kind of outreach that other organizations engaged in as well.
But what set the union apart was the size and scope of its door-knocking operation. Taylor said that where the union's typical contact rate at the door is usually 7 percent, it was more like 30 percent this year.
"I think that's been proven over and over and over, and we know that it's a three-legged stool to move folks," Taylor said. "One, you have to have the TV stuff, two, you have to have the phone bank and text but, three, it's the actual conversations with folks."
Taylor, for his part, does not think Biden would have won Nevada without the Culinary Union.
"I know who we turned out and that was the difference in Washoe and Clark," Taylor said. "I don't think Joe Biden would've won and I don't think a lot of Democrats would have won."
Other Democrats in the state painted the election as a team effort, but acknowledged the decisive role that the union played not just in Biden's victory but in key down ballot races as well, including Senate Majority Leader Nicole Cannizzaro's tight re-election campaign in Senate District 6.
"If Culinary was not out there in a meaningful way starting in August, I think this race would've been a lot closer," said Megan Jones, a longtime Democratic operative in the state. "I think we would've eked it out, but we may have lost Nicole's seat and we would've probably lost a couple more Assembly seats."
Democrats believe that Nevada could have easily become the next Wisconsin or Michigan from 2016 if not for the investments in the Culinary Union, For Our Future and other organizations on the independent expenditure side of the campaign, in addition to the Biden campaign's decision to put canvassers back on doors at the end of the race.
The Biden campaign acknowledges they wouldn't have been able to win in Nevada if not for the help of those other Democratic-aligned organizations.
"You have to remember that it's a team effort and that there is institutional knowledge and organizations, like the NV Dems, like the Culinary Union, have been building relationships with voters for many cycles," said Alana Mounce, Biden's state director in Nevada.
As far as the tight margin of victory in the presidential race in the state, it doesn't come as a surprise to Democratic operatives who know Nevada well.
"We knew from very early on that this was going to be a close race. Nevada is a battleground state," said state Sen. Yvanna Cancela, a senior advisor on Biden's Nevada team. "The margins haven't been 5 to 10 point margins, they are 2 to 5 point margins, which means every vote really matters."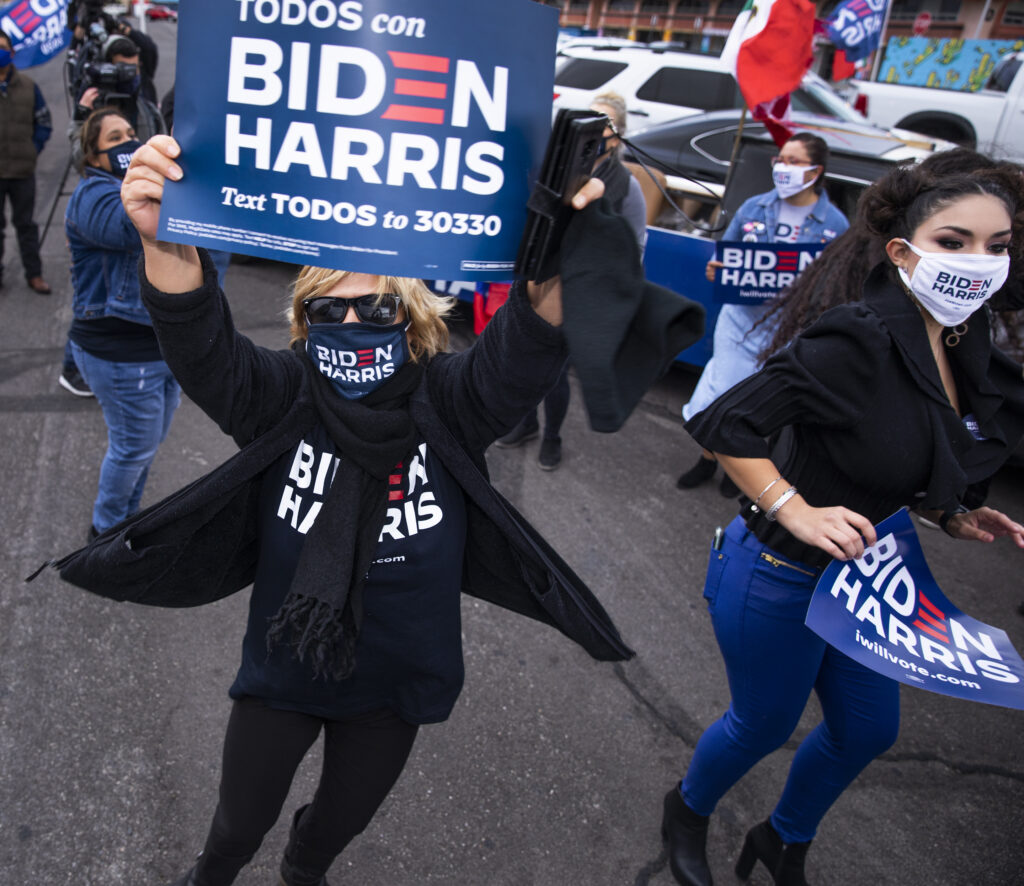 Republican gains down the ballot
While Democrats celebrate their success at the top of the ticket, it is Republicans who are finding reasons to be hopeful further down the ballot, including in the four legislative seats that Republicans were able to wrest from Democrats.
To some, it feels like a reset back to the way things were four years ago, before Democrats extended their reach in the last election. The only difference between the makeup in the Assembly this year is that Republicans picked up District 31, giving them one more seat than they had in 2016. In the Senate, Democrats and Republicans have the same split they did in 2016; they have just since swapped control of Senate Districts 5 and 9.
"From the Assembly Republican perspective, we're happy where we're at," said Eric Roberts, executive director of the Assembly Republican Caucus. "We had four seats we were looking at picking up, and we got three of those."
Perhaps the biggest upset, though, was Republican Carrie Buck's victory over Democrat Kristee Watson in Senate District 5. Buck had run for the seat four years ago against state Sen. Joyce Woodhouse, the term-limited incumbent, and lost by 0.9 percentage points.
This year, Buck won by 0.5 percentage points, even as the two Assembly districts nested beneath the seat swung for Democrats. Assemblywoman Lesley Cohen won her re-election bid in Assembly District 29 by 2.5 percentage points, while newcomer Elaine Marzola won her election in Assembly District 21 by 3.9 percentage points.
"We were fortunate Carrie Buck decided to run again. She ran four years earlier, and it was a close election," said Greg Bailor, executive director of the Senate Republican Caucus. "Carrie has deep roots in that district being an educator and she really campaigned hard and was able to talk to Democrats and nonpartisans in a way that helped gain that support in the district."
In many ways, the Republican pickups in the Legislature mirror what happened at the national level, where Democrats lost several key House races to Republicans that they had picked up two years ago.
"Democrats won too much in 2018, if you will. They got farther out than they probably should've because there was so much energy on the Democratic side," said David Damore, a political science professor at UNLV. "In 2020, you didn't see that. They lost ground or held their own."
Democrats, for their part, aren't entirely shocked they weren't able to replicate their successes from 2018, though the losses still sting. Jones said that, in looking at the data, it is "abundantly clear" that nonpartisans in Clark County did not break for Democrats.
"We're up in Clark County by the amount of Democrats that voted essentially, which means nonpartisans were a wash or we lost a few," Jones said.
Republicans are also celebrating their successes in Washoe County, including in Senate District 15, where Gansert was able to fend off a challenge from a newcomer Democrat, Wendy Jauregui-Jackins. Gansert won by 3.6 percentage points when Biden won the county by 4.5 percentage points.
"Washoe County as a whole has seen growth and a lot of that growth has come from new constituents and voters that are a little bit more moderate," Bailor said. "Senator Gansert does have a track record in the community and with her constituents, but she had to reintroduce herself to voters."
Still, Gansert's victory this year was narrower than her 11 percentage point victory in 2016, which has some Republicans worried about their prospects down the ballot there moving forward.
"The trend in Washoe is concerning," Roberts said. "As a Republican, we have to look at that and say, what's happening here?"
There is also one down-ticket race that political operatives believe was likely specifically affected by the pandemic. Assemblyman Skip Daly, a Democrat, has earned a reputation cycle after cycle for his relentless doorknocking that has allowed him to represent a Republican-leaning district for eight of the last 10 years. But, because of the pandemic, he didn't door-knock this cycle, and former Assemblywoman Jill Dickman, a Republican, bested Daly by 3.5 percentage points in their fourth head to head in Assembly District 31.
"It's as close as you can get to a control group of a comparative analysis. Same candidate, same campaign management, it's the same basic everything from 2018 to 2020," said Riley Sutton, a Democratic consultant in Washoe County who managed Daly's race. "The only difference is who is at the top of the ticket and if we knocked doors or we didn't. Skip didn't knock doors."
In the two competitive congressional districts, Reps. Susie Lee and Steven Horsford both faced tighter contests this year than they did in 2018. Lee won by 3 percentage points this year, compared the 9.1 point margin she won by two years ago, while Horsford won by 4.9 points after winning by 8.2 points in 2018.
Republicans attribute the closeness both in the presidential race and down ballot elections, in part, to the decreased Democratic field operation this cycle.
"There still wasn't the Democrat presence on the doors that I had seen in the past," Roberts said. "Even when there was, it almost had more of a feel of a lit drop. I didn't see any Democratic operatives out knocking doors. In past cycles I've always seen that."
But they also point to the successes of an enhanced field operation that they say was boosted by the fact that Chris Carr, a Republican operative with deep ties to Nevada, was political director for the Trump Victory organization this cycle. They also highlight that the Republican operation in Nevada has now existed continuously for four years instead of getting reset cycle after cycle.
"I would say this was the largest field program we've had," Bailor said. "Prior to 2020, 2018 was the largest, and 2016 was the largest before that. We've continued to build on that."
The Trump campaign declined to comment for this article, citing ongoing legal fights. Though it has yet to file a new legal challenge in court since the election, the outcome of any legal battle, even if favorable for the Trump campaign, is unlikely to change the results of the presidential election in Nevada because of Biden's relatively wide margin of victory in the state. Any legal action could, however, potentially affect close down ballot races.
Trump aside, Republicans believe they're well-situated headed into the 2022 election, where there will be a competitive U.S. Senate and gubernatorial election in Nevada.
"Republicans won some close races and Democrats won some close races. I think both sides did a really good job and ran good campaigns," Ernaut said. "The biggest difference was in the last four cycles the Republicans really hadn't. They really didn't have much of a ground game and this time they did — and had a good one."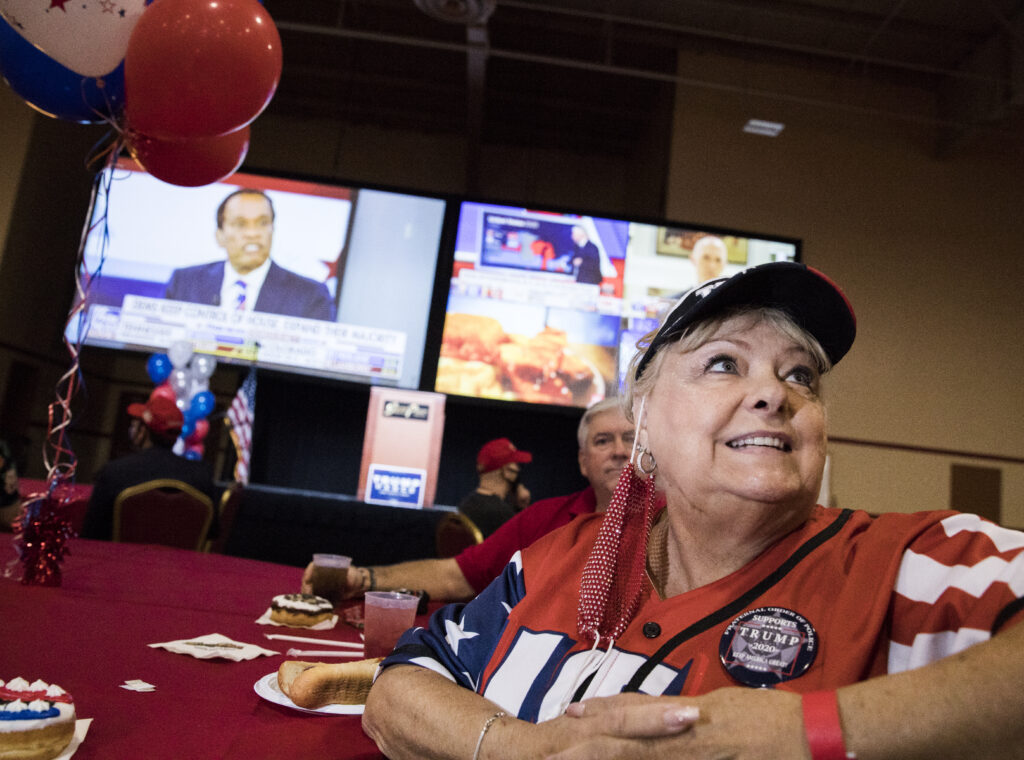 Voter turnout
The biggest puzzle that remains about the election in Nevada isn't why Biden won or why Republicans succeeded down ballot: It's why even more voters didn't turn out to the polls in such a high-interest election and with voting easier than ever before with mail ballots sent to every active registered voter this cycle.
That's not to say that turnout isn't significantly up: Turnout in Clark County was about 80 percent this cycle, after subtracting about 75,000 inactive voters who should have been removed from the county's voter rolls, about 5 percent higher than it was in 2016. Washoe County's voter turnout was about 83 percent this year, up from 80 percent four years ago, while statewide turnout was about 81 percent, up from 77 percent in the last presidential election.
While those numbers are high, they're not as high as perhaps some had expected.
"When we came out of the blocks this time with the mail and early voting and numbers were coming in, there was a question of, 'Could we get to 90 percent turnout?'" Roberts said. "Instead, I think we just saw a pretty major shift in how people vote."
Democrats had predicted a turnout of about 1.4 million based on vote enthusiasm and turnout in past presidential cycles, which ended up being correct with just a little more than 1.4 million ballots cast in the election.
"Given the challenges Nevada faced in terms of the economic downturn and the pandemic, I don't think it's surprising that we didn't exceed that expectation," Lambe said.
Damore, the political science professor at UNLV, additionally noted that the best predictors of turnout are residential stability, age and education, factors that don't bode particularly well for high turnout in Nevada.
"It's just part of our culture," Damore said. "This isn't a civic engagement state."
Another possible reason that the voter turnout percentage wasn't even higher this year is because there were simply more registered voters who weren't actually interested in participating in the election, since, for the first time this year, Nevada offered automatic voter registration at the DMV. About 57.4 percent of the voting age eligible population cast ballots in Nevada in 2016, according to the United States Election Project, compared to about 65.3 percent in 2020.
As far as why more people didn't participate on Election Day, Roberts speculates that there just weren't that many people left who wanted to vote.
"I think people were fearful of the long lines they saw in the primary, which wasn't an apples to apples comparison," Roberts said. "I think people prepared for that."
And while mail ballots split essentially two to one in favor of Democrats this election cycle — largely the result of Democrats encouraging voters to take advantage of mail voting while Trump cast doubt on the integrity of the process — political observers say there's no reason it needs to be that way in elections moving forward.
"Everybody has the same opportunity to vote, whether it's mail ballot or traditional absentee or early voting or Election Day. It shouldn't favor any party. It's a matter of your strategy, your organization," Ernaut said. "If one party did better than another in those areas, it's either because they worked harder or had a better strategy."
The other surprise was the fact that roughly an equal number of Republicans and Democrats took advantage of the state's new same-day voter registration law, which was passed during the 2019 legislative session. The policy was expected to offer a boost to Democrats, and was staunchly opposed by Republicans, though in the end 22,701 Democrats and 22,886 Republicans took advantage of the same-day registration process this year.
"Whether or not this cycle proves that those who utilize same day weren't necessarily our voters, I think in the long term same-day registration benefits democracy by expanding turnout," Jones said.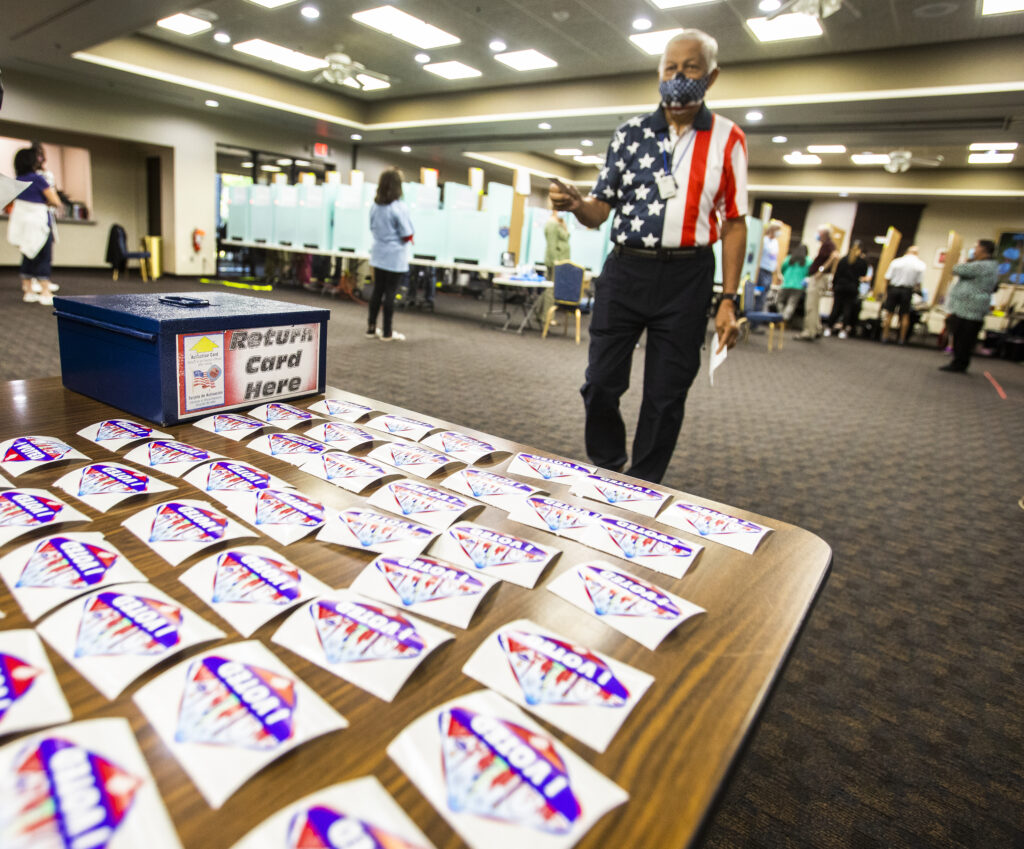 Looking forward
For those who know Nevada well, the close election results this year don't come as a surprise. Greg Ferraro, a Republican consultant in Washoe County, recalled working on President George W. Bush's re-election campaign when he won Nevada by only 21,500 votes, or 2.6 percentage points, over John Kerry.
"It's not new that these races continue to be close because Nevada still, I think, is fairly evenly divided despite some of the registration differences," Ferraro said.
Democrats, however, are still considering this year largely a blue wall year.
"There was no blue wave in 2020 anywhere — in fact, quite the opposite," Lambe said. "Nevada became part of the Blue Wall that secured a Democratic presidential win against increased turnout and enthusiasm for Trump."
All the same, Republicans are optimistic.
"I think it was going to be a big lift to completely flip the state," Bailor said. "So to then see the Nevada Legislature hold Republican seats and pick up seats, I would have to say in Carson City it's not a wave but we definitely got some Republicans down ticket."
If this election cycle proved anything, though, it's that it's not enough for Republican running statewide to run up the ballot count in the state's ruby red rural counties if they continue to lose by a wide margin in Clark County and a still sizable margin in Washoe County, as they did in the presidential election this year.
The challenge for Republicans, then, moving forward is to somehow translate those down ballot wins into statewide victories. If they can't find a way to win across the state, the blue wall will continue.
"The question is where their next statewide candidate is coming from," Damore said. "They're going to be in that problem of the primaries, the Dean Heller dance that fell flat in 2018. What's going to happen in 2022? Are you going to put more hardcore Trump folks in statewide races with Catherine Cortez Masto? That's probably not going to go well."
As blue as Nevada has been in recent elections, though, this election served as a reminder to still expect the unexpected.
"Nevada works better when it works like this, when it's not so partisan and not so polarized," Ernaut said. "Everyone, regardless of whether their candidate won or lost, should feel a lot better about this election than they have about any of the last few."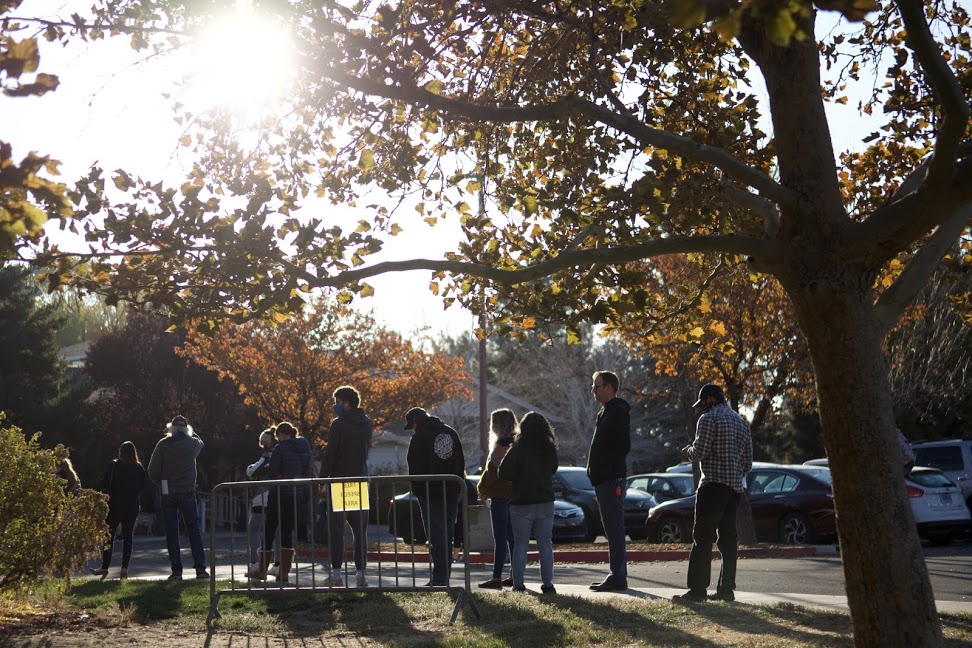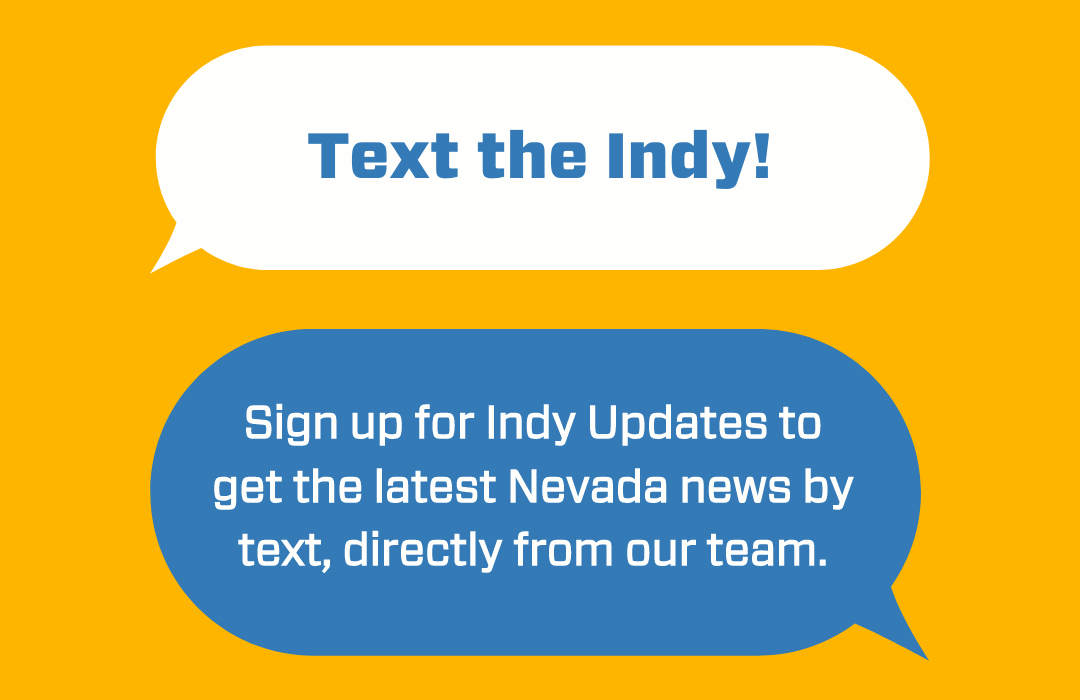 Featured Videos