Big lie harassment continues to take its toll in Nevada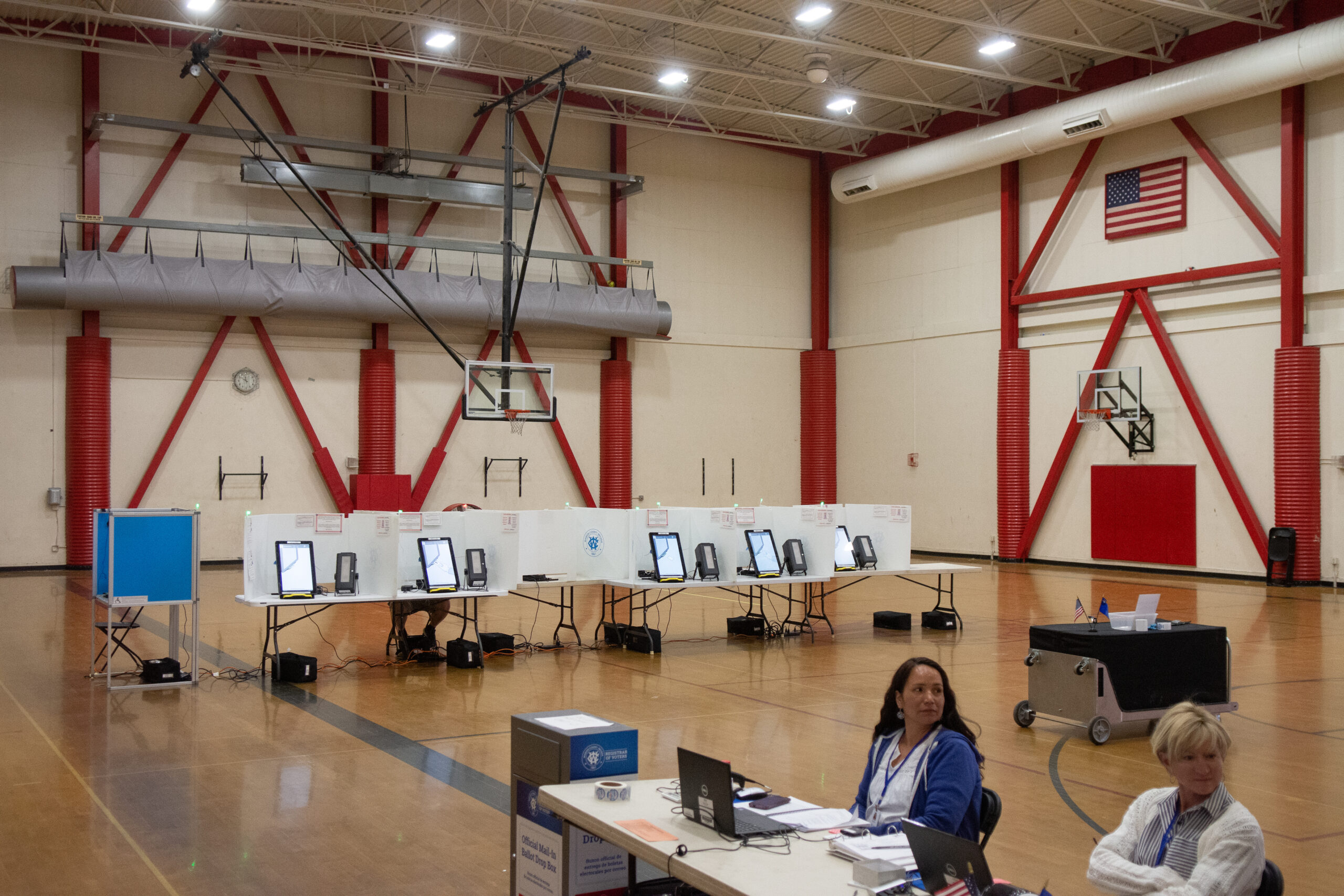 You may have missed the recent story on the resignation of Washoe County Registrar of Voters Deanna Spikula, who departed after 15 years on the job.
Prior to her announcement, Spikula had taken a leave of absence after receiving threats at her office from promoters of baseless claims of voter fraud. The pressure faced by Spikula and other county registrars and clerks responsible for election security in Nevada has been intense and continues even as Donald Trump's big lie continues to collapse in scandal.
In a week that saw a former White House insider calmly tell the House Jan. 6 committee that former President Trump knew many of his supporters were armed on the day they stormed the U.S. Capitol in an attempt to disrupt the peaceful transfer of power, the departure of a respected protector of one Nevada county's election didn't rate as a top-line news event.
Maybe it should have.
It was one more troubling reminder that Trump's big lie about widespread voter fraud in the 2020 presidential election continues to take a toll in Nevada. It's a fever that shows little sign of breaking as the 2022 campaign grinds on.
Not when sour grapes also-ran candidates can still attract crowds for their angry laments about how the primary vote was tainted. Not when Republican Party candidates for Nevada's top offices continue to tout their Trump endorsements and fail to distance themselves from a parade conspiracy of enablers.
Nor can we expect a better day when Nevada's role in Trump's fake electors scandal continues to hit close to home. Beyond Republican State Party Chairman Michael McDonald recently having his cell phone confiscated by federal investigators in connection with the Jan. 6 investigation, fellow phony elector signatory Durward James Hindle III managed to get elected clerk-treasurer in Storey County. That means one of the promoters of Trump's voter fraud scheme will be in charge of that county's election security.
Other imbibers of potent conspiracy swill include Jim Marchant, who sees a ghost in every Dominion voting machine and yet easily prevailed in his party's primary for secretary of state. He continues to campaign on the big lie throughout the rurals.
Say that Hindle represents a county populated by fewer voters than fit into a busy Walmart, that nearly empty Esmeralda County's recent ballot "hand count" was kind of quaint, and that Marchant has canaries circling his head, but admit these numbers are adding up.
It's easy to laugh at super Trumper gubernatorial candidate and former boxer Joey Gilbert declaring "I wuz robbed" due to voter fraud and demanding a self-funded recount in the recent Republican primary. He lost to Joe Lombardo by only 26,000 votes!
Democrats seem confident it's a sign that Lombardo is struggling to rally the partisans. Nevada Democratic Victory spokesperson Mallory Payne: "With Joey Gilbert dead set on overturning the election, Lombardo's own party is ensuring he faces a brutal general election."
That makes sense. But just remember Gilbert's continued whimpering about fraud also keeps the fires of conspiracy stoked in the GOP's big lie base. And when candidates are constantly jawing about rigged elections, it erodes faith in the system and as we've seen makes grievance litigation – no matter how specious – a lot more likely.
Perhaps it was all to be expected from a party that ate one of its own when it censured Republican Secretary of State Barbara Cegavske for displaying the courage of her convictions by not going along with the GOP's voter fraud charade. Surely Cegavske feels Spikula's pain.
Maybe this shouldn't be surprising at a time Nevada's top-of-the-ticket Republicans continue to trumpet their Trump endorsements even as his criminal behavior comes into sharp relief.
As if U.S. Senate candidate Adam Laxalt's unwavering fealty toward Trump weren't enough, the state GOP's super star doesn't appear to have distanced himself from the endorsement of big lie soldier Mike Flynn. Thanks to the efforts of the Jan. 6 committee, we've learned Flynn repeatedly invoked his Fifth Amendment right against self-incrimination in connection with the failed coup attempt.
Flynn's endorsement of Laxalt was a dog whistle to all those who still imagine the election was stolen and that the violent attempted insurrection was a price paid in the name of liberty. Or some such hogwash.
Somewhat perplexing is the political holding pattern of gubernatorial nominee Lombardo, who is in the awkward position of being endorsed by Trump and embraced by former cop McDonald, the walking ethics scandal. So far top lawman Lombardo has, politically speaking, invoked his own right to remain silent. We'll see how long he can keep smiling while holding his nose.
Deanna Spikula will move on, and I hope enjoy brighter days when right-wing extremists and gutless social media trolls tire of menacing her.
We owe her and others who professionally secure our elections a debt of gratitude and a promise to stand up for them.
John L. Smith is an author and longtime columnist. He was born in Henderson and his family's Nevada roots go back to 1881. His stories have appeared in Time, Readers Digest, The Daily Beast, Reuters, Ruralite and Desert Companion, among others. He also offers weekly commentary on Nevada Public Radio station KNPR.
The Nevada Independent is raising $200,000 by Dec. 31 to support coverage of the 2024 election.
Tax-deductible donations from readers like you fund this critical work.
If you give today,your donation will be matched dollar-for-dollar.
Give + Get Matched
Featured Videos