Bill adds another tool to hold people, and electors, accountable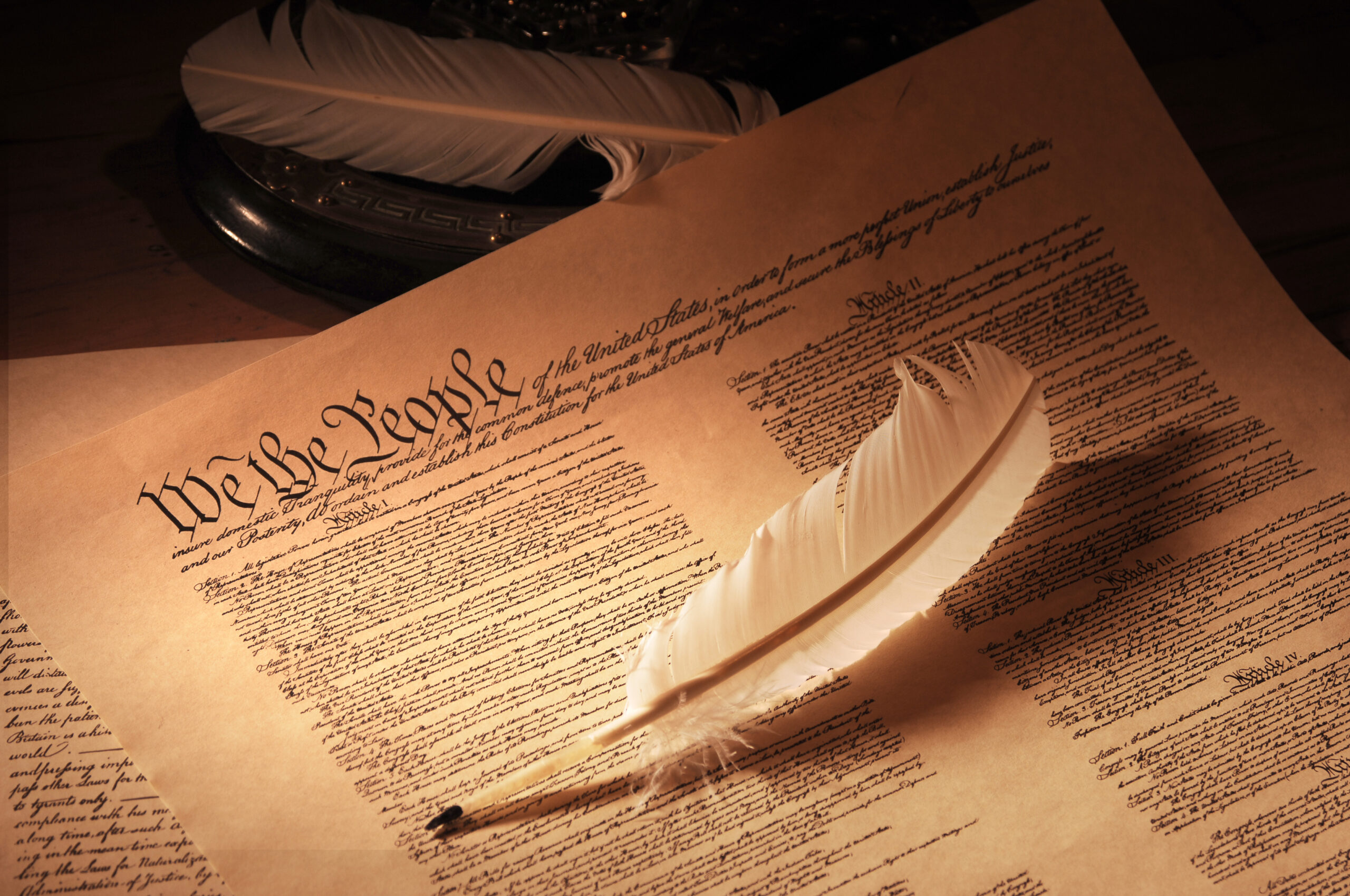 Earlier this month, the Nevada Legislature held a hearing about an important measure that would criminalize serving as a fake presidential elector on behalf of the state. The bill would also make it a crime to conspire to create fake electors and bar any person convicted of such crimes from serving in public office.
While Nevada does not yet have sufficient legal tools to hold Donald Trump's fake electors accountable under state law, this proposed legislation, coupled with an existing enforcement mechanism within the U.S. Constitution, will help deter another insurrection culminating from this type of scheme.
Senate Bill 133 was introduced in response to unprecedented actions by a group of Republican operatives who, in a scheme orchestrated by former President Donald Trump, sought to help him remain in office. Even though Trump lost the 2020 presidential election, the operatives signed fake elector certificates and transmitted them to Washington, D.C.
Nevada Attorney General Aaron Ford testified in support of the bill, noting that "current state statutes did not directly address the conduct in question." Nevada's fake electors were part of a multistate plot, where Trump and his allies illegally sought to overturn the presidential election by amplifying false allegations of election fraud, sending alternate electors from battleground states such as Nevada and New Mexico based on those lies, and using a violent mob to pressure Congress to rely on those fake electors to delay or upend the presidential certification process, thereby allowing Trump to remain in power.
As the bipartisan House Select Committee to Investigate the January 6th Attack on the United States Capitol noted in its final report, "The fake elector effort was an unlawful, unprecedented and destructive break from the electoral college process" that "led directly to the violence that occurred on January 6th."
This is the first time the Legislature has had to contemplate a fake elector scheme to overturn the will of Nevada voters. However, during Reconstruction, Congress created a relevant legal tool to ensure elected officials who participated in the attempt to overturn the 2020 election never get a chance to do it again.
Section Three of the 14th Amendment to the Constitution, also known as the Disqualification Clause, bars any government officer who takes an oath to defend the Constitution and who then engages in an insurrection or aids one against the United States from ever holding office again. The Disqualification Clause can and likely will be deployed over the next 18 months in Nevada and other states to bar Trump from serving in public office.
It is not especially controversial to conclude that the Jan. 6 attack was an insurrection or that Donald Trump participated in it. His own impeachment lawyers have acknowledged that there was "'a violent insurrection of the Capitol' on January 6th." A bipartisan majority in the House of Representatives voted to impeach Trump for "incitement of insurrection" and a bipartisan majority of U.S. senators found Trump guilty of the same, despite falling short of the threshold for conviction.
The Trump Department of Justice also characterized Jan. 6 as an insurrection in court filings. The bipartisan January 6th Select Committee also called the attack an insurrection, identified Trump as its "central cause" and recommended that Disqualification Clause litigation be pursued against those responsible for it. A number of federal judges, including those appointed by both Republican and Democratic presidents, have called Jan. 6 an insurrection and cited Trump for causing the attack.
Not only is the case for Trump's disqualification from public office strong, but there is also recent precedent for using this constitutional provision to pursue accountability against an elected official for their role in the attack. Last September, three New Mexico residents, represented by Citizens for Responsibility and Ethics in Washington (CREW), won the first case in more than 150 years to remove an elected official from office based on participation in an insurrection. The state court found that Otero County, New Mexico County Commissioner Couy Griffin recruited rioters to attend Trump's "wild" effort to overturn the election, normalized violence and breached police barriers as part of a mob that allowed other insurrectionists to breach the Capitol. The court found that an insurrectionist need not be violent or convicted of a crime to meet the disqualification standard. Griffin's removal also marked the first time a court ruled that Jan. 6 was an insurrection, and is a harbinger for Trump's disqualification as well.
Donald Trump's unprecedented effort to overturn a presidential election has forced many Americans to face unprecedented choices. The fake electors scheme and the attempted coup that it supported were thwarted in large part because of courageous leaders such as former former Nevada Secretary of State Barbara Cegavske, who rejected false allegations of election fraud, and former Vice President Mike Pence, who refused to accept fake electors from Nevada and other states despite Trump's violent mob calling for Pence's murder.
We must use or create every legal tool possible to prevent similar attacks on our elections in the future. Senate Bill 133 addresses gaps in Nevada law to do just that. Constitutional disqualification is a century-old tool. Donald Trump continues to undermine our democracy by pursuing the presidency despite evidence of his disqualification, while promising to "terminate the Constitution." It is incumbent on all of us to educate our neighbors about old and new tools of accountability, and on government leaders to use them.
Donald Sherman is executive vice president and chief counsel of Citizens For Responsibility and Ethics in Washington.
Maryam Ahranjani is the Don L. & Mabel F. Endowed professor at the University of New Mexico School of Law, where she teaches courses related to criminal law and procedure, constitutional law and education law.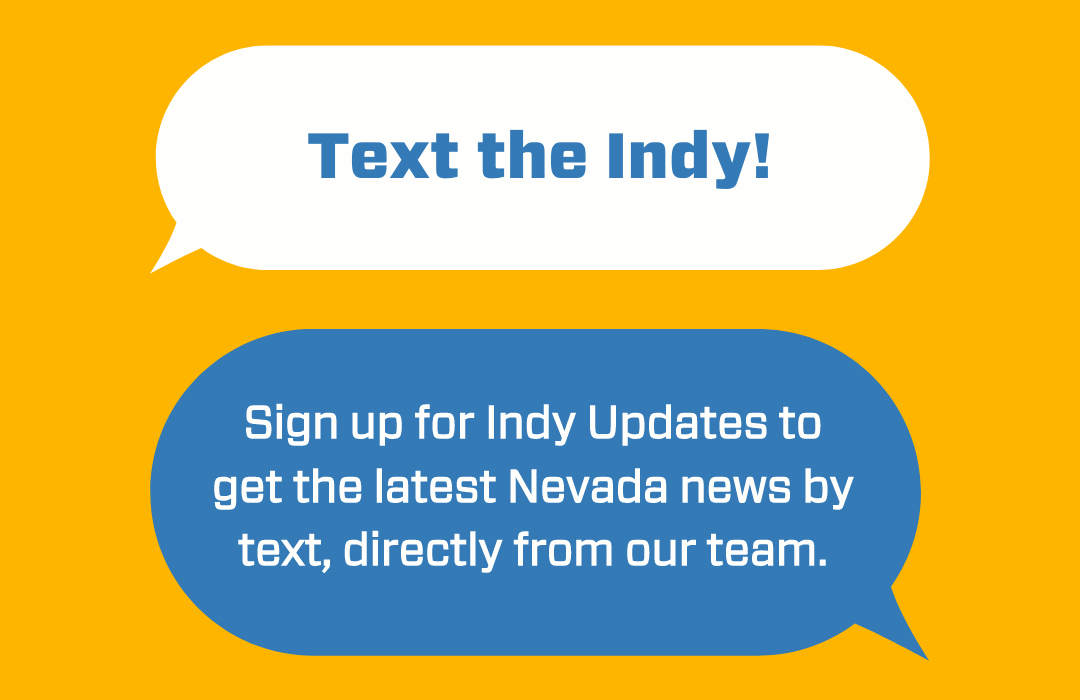 Featured Videos