Bill offers a modicum of help for troubled renters in COVID crisis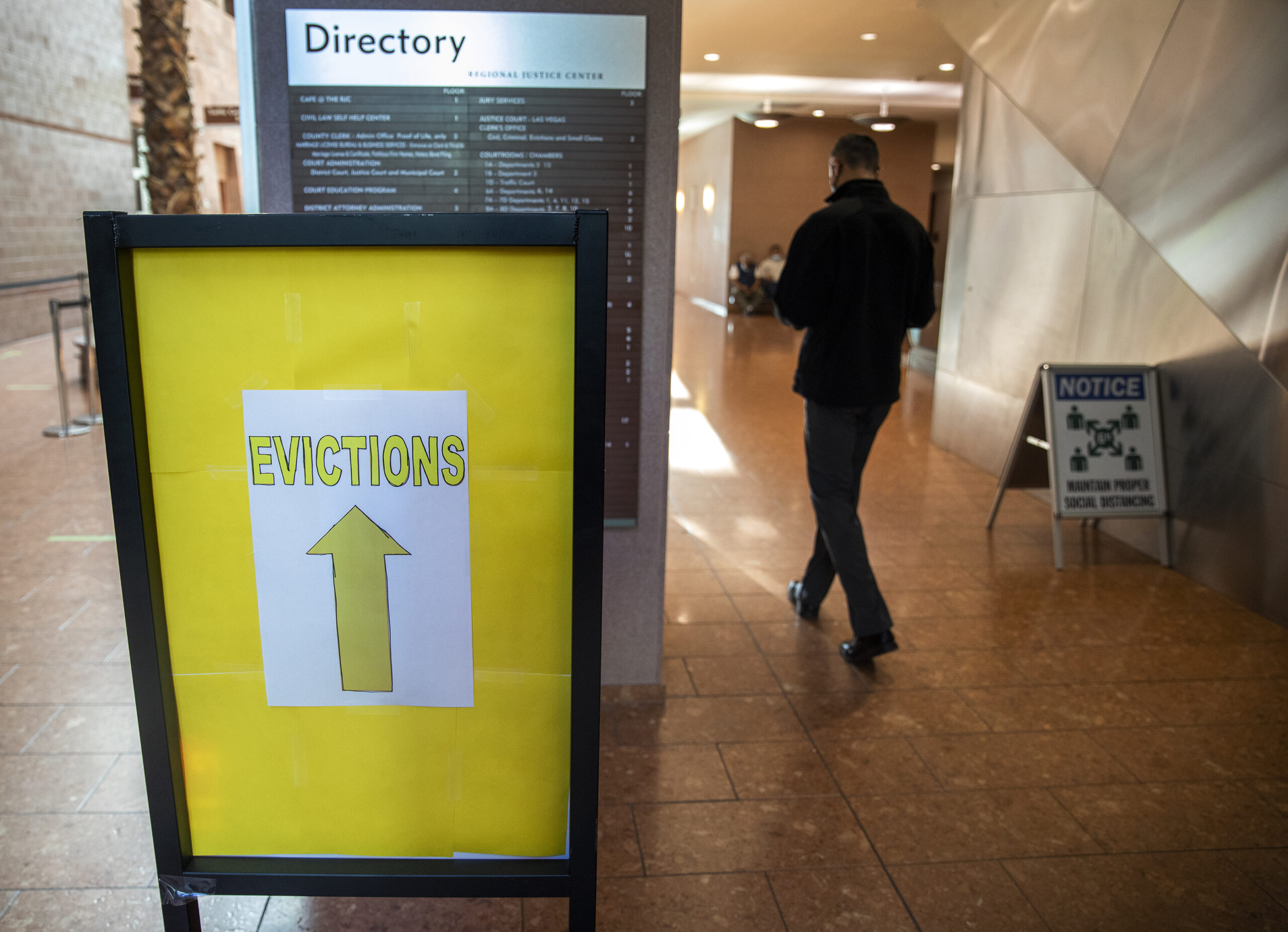 Nevada renters crushed under the weight of the COVID-19 economy are officially under the protection of an emergency eviction moratorium.
Congratulations. Many of you are still getting screwed.
Scores of renters have been evicted after failing to understand the rules of the game. It turns out that when they heard the words "eviction moratorium," they actually labored under the false impression that it automatically froze the process. It didn't.
Many learned only after being bounced into the street that they had to respond to a landlord's seven-day notice, or start packing. Others made good-faith efforts to navigate the system, but were unable to access whatever rental assistance was sometimes available.
Who knows, maybe they were too busy waiting in a food line or stuck on the phone battling the state's crazy-making unemployment benefits process to sufficiently appreciate Nevada's landlord-friendly statutes. No matter. Even a single eviction can leave a lasting stain that makes finding another rental much harder.
At the Legislature, Assembly Bill 141 attempts to correct the unintended consequence of the emergency moratorium and provide long-term renters a degree of respect. The bill was introduced by Howard Watts (D-Las Vegas) whose constituents in Assembly District 15 include many renters hit especially hard by the COVID-19-related economic calamity.
To little surprise, this commonsense legislation is being tarred with misinformation as it starts to grind its way through the Judiciary Committee. In a Thursday hearing, critics of the bill questioned whether it infringed on the rights of landlords and property owners who might experience delays in turning out one renter and signing up another. Without receiving rent, they argued, they can't afford to pay their own bills and maintain their properties. Fair enough. But several insisted on floating the falsehood that AB141 would enable deadbeats to continue to live rent free for up to 90 days after being evicted.
Fortunately, other landlords were more understanding of the dire straits that masses are experiencing. In stating his support, Peter Altmann of Reno reminded lawmakers, "The pandemic has been especially hard on lower wage workers, so I urge you not to make their recovery even more difficult."
It's pretty simple, really. The bill calls for automatically sealing eviction records incurred during the pandemic. It also lengthens the time long-term tenants without leases have to vacate a property from 30 up to 90 days after receiving a no-cause eviction notice.
As described by Watts and other proponents, it's not a free ride or free rent. Disruptive renters and deadbeats aren't given a free pass. Bad actors still get the boot.
When the pandemic emergency that has killed 5,000 Nevadans and more than 500,000 Americans is declared over, the automatic sealing of the record no longer applies. When this grim cloud finally lifts, evicted renters will still have to apply to have their eviction sealed.
In his written testimony, attorney Jim Berchtold of Legal Aid Center of Southern Nevada said the bill is focused on "people who fell through the cracks." Those cracks widen as the inadequate system suffers more stress and the moratorium moves closer to its March 31 expiration.
"We are really targeting the people who heard on the news or from neighbors that there was an eviction moratorium so they didn't respond to that seven-day notice, believing that evictions were not occurring without understanding the affirmative actions required to utilize the eviction protections," he told legislators.
Berthold used a Legal Aid Center client named John as an example of how easy it is to slip through that crack. After being laid off during the pandemic, he followed a familiar course. He spent his savings, then applied for rental assistance and waited. And waited. When he received his eviction notice, he wrongly believed the moratorium automatically protected him.
That's the reality. The pandemic spread quickly, and emergency services have struggled mightily to catch up. The eviction moratorium didn't take into account all the nuances. And no one can say with a straight face that it was sufficiently explained, or that rental assistance arrived ahead of the wave.
To little surprise, the moratorium confusion and cruel eviction gotcha hurts those who can least afford it. It especially harms persons of color, the poor and elderly. Although she took a neutral position on the bill, in her testimony state Aging and Disability Services Division attorney Jennifer Richards reminded lawmakers of what's at stake.
"Since many individuals in the aging and disability community are at a higher risk for contracting the coronavirus, including the 454,221 older adults social distancing in Nevada, it is critical to maintain access to stable housing, nutrition services and personal care services," she wrote. "For seniors and persons with disabilities, housing insecurity can have a devastating effect from which they may never recover."
Some calamities are hard to predict and to correct. This isn't one of them.
It's a compassionate step toward fairness for potentially thousands of tenants who are barely holding on in the COVID-19 economy.
John L. Smith is an author and longtime columnist. He was born in Henderson and his family's Nevada roots go back to 1881. His stories have appeared in Time, Readers Digest, The Daily Beast, Reuters, Ruralite and Desert Companion, among others. He also offers weekly commentary on Nevada Public Radio station KNPR. His newest book—a biography of iconic Nevada civil rights and political leader, Joe Neal— "Westside Slugger: Joe Neal's Lifelong Fight for Social Justice" is published by University of Nevada Press and is available at Amazon.com. Contact him at [email protected] On Twitter: @jlnevadasmith
IndyFest is proudly sponsored by:
Comment Policy (updated 4/20/2021): Please keep your comments civil. We reserve the right to delete comments or ban users who engage in personal attacks, use an excess of profanity, make verifiably false statements or are otherwise nasty. Comments that contain links must be approved by admin.