Black student unions are growing in a school district focused on improving equity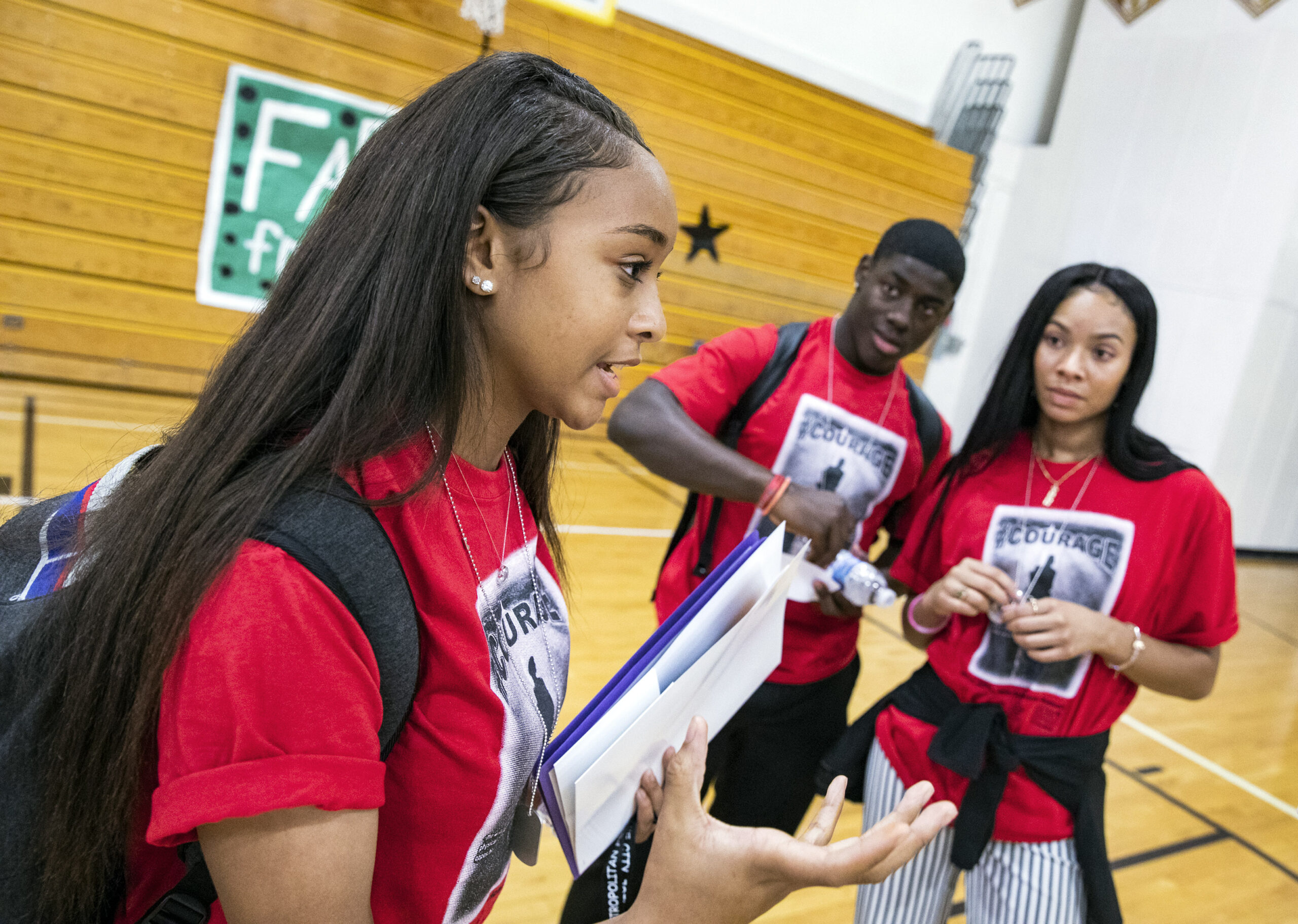 There was no question too big or too small during a conversation Monday afternoon with Clark County Superintendent Jesus Jara in the Bonanza High School auditorium.
But most students went big anyway. They asked the district's chief executive about his plans to increase diversity among teachers, reduce disproportionate discipline against black students, promote dialogue about race relations and update history curriculums to include more minority figures.
"It is obviously something that we have to do a better job of, right?" Jara said in response to the curriculum question.
The freewheeling question-and-answer session came during the 2018 African American Student Summit, which brought together black student unions from across the district. More than 500 high school students attended the event that was intended to foster dialogue about diversity, cultural awareness and equity.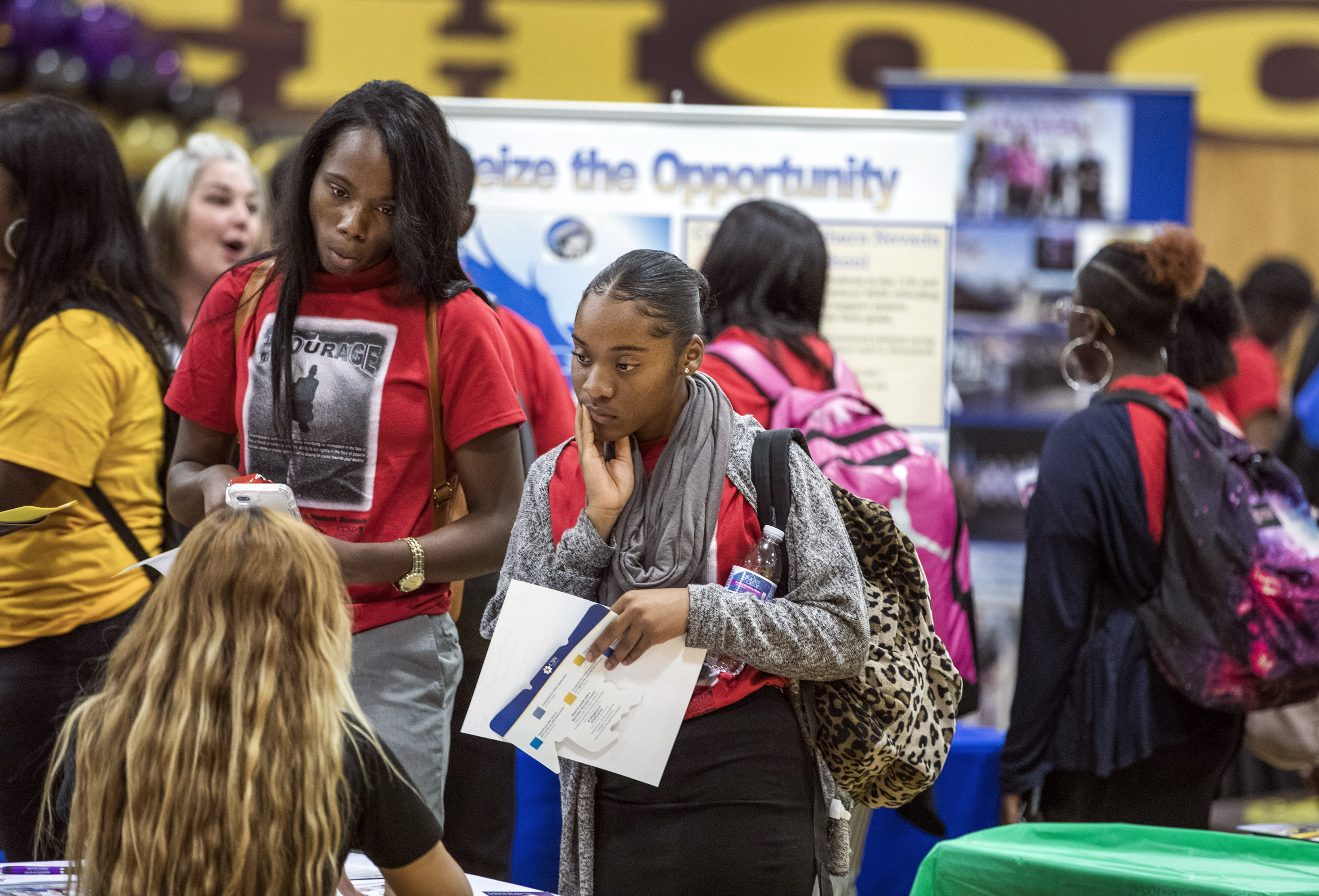 "I'm telling you, there's a need," said Sharon Collins, an English teacher at Durango High School who serves as adviser of the black student union on campus. "These kids want to talk to each other."
The number of black student unions in Clark County has quadrupled in three years — jumping from eight to 32 groups at various high schools, said Yvette Williams, chair of the Clark County Black Caucus, which sponsored the summit in partnership with the school district. She attributes the growth to administrators and students seeing the value in such organizations.
But unlike student councils, black student unions aren't quasi-governmental bodies. They're more akin to an advocacy organization.
"They have a place they feel culturally connected to, feel supported," Williams said. "We do have to deal with the fact that we have implicit and explicit bias — racial bias — in Nevada and in the Clark County School District. I'm not going to pretend that doesn't exist because that's something maybe we don't want to talk about. If we don't talk about these things, they won't change."
Equity — an education-reform term that boils down to fairness — has become a major focal point for the Clark County School District, which serves a both ethnically and socioeconomically diverse population of students. A 92-page report released this summer detailed inequities in the school district's budgeting practice. Essentially, schools in low-income areas with less-experienced teachers subsidize schools in wealthier neighborhoods with veteran teachers.
Jara, who started as superintendent in June, appointed former chief academic officer Mike Barton to a new role as the chief college, career and equity officer — a move designed to address inequities and shore up achievement gaps between student subgroups.
Historically, black students in Clark County have lagged behind their peers when it comes to academics. For instance, just 12 percent of black sixth-graders are proficient in math, according to standardized test data from last school year. By comparison, 48 percent of white sixth-graders and 22 percent of Hispanic sixth-graders scored proficient in math.
Williams considers black student unions a key part of closing those achievement gaps. If students feel included, comfortable and challenged in their school settings, they'll likely perform better academically, she said.
"The whole purpose is academic achievement," she said. "We want to help our students achieve better outcomes academically."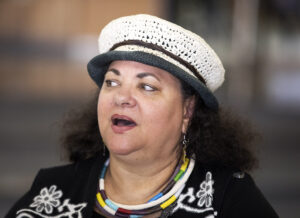 Black students have long lived under the stigma that they're more prone to discipline problems and not as likely to succeed academically, Williams said. The BSUs — the abbreviated nickname for black student unions — can offer a safe place for teens to express these concerns and learn how to advocate for themselves.
"That doesn't mean fighting," she said. "It means negotiating."
It's also about building relationships among students within the school community. When Anquionetta Eagles took over as the adviser for Advanced Technologies Academy's black student union, membership stood at six students. Now, 32 students are involved, she said.
Last year, the group organized the school's first Black History Month assembly. The group also has prioritized welcoming students of all ethnicities.
"We want to let them know that not only do we want you to learn about our culture, but we want to learn about yours too," said Eagles, who is the school's office manager.
Amirah Jones, a junior at Desert Oasis High School, echoed that point. She said her school's black student union welcomes all students and prides itself on having "open discussions" about tough topics such as racism and colorism.
"Especially for the non-African American students, it's kind of like an eye-opener," she said.
Williams' hope is that someday all middle and high schools in Clark County have an active black student union on campus.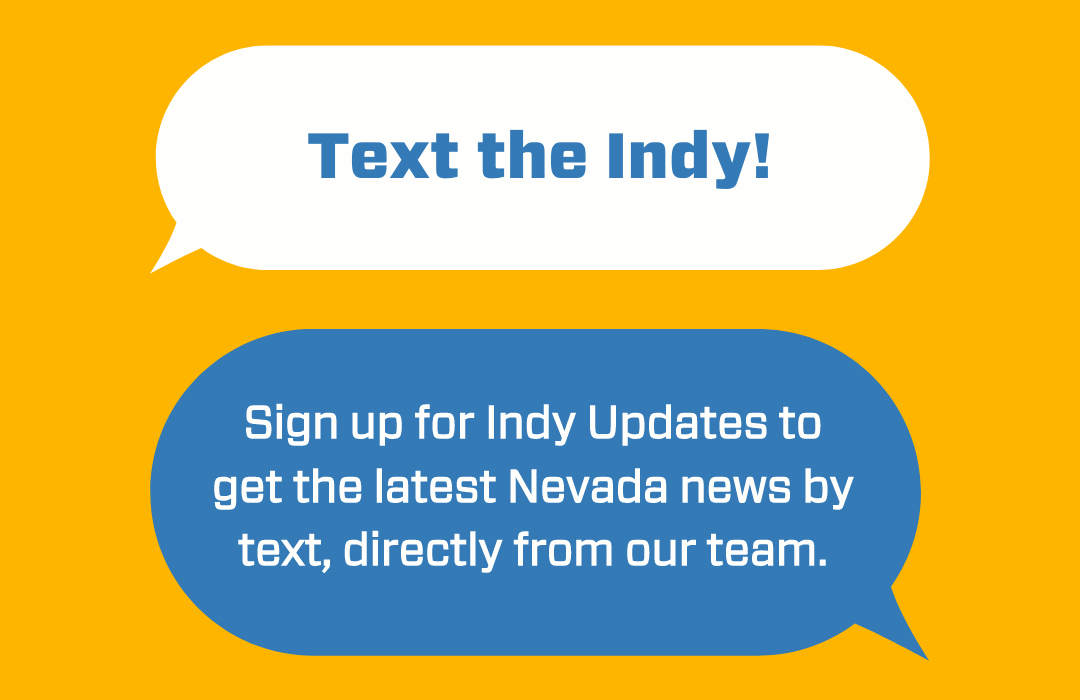 Featured Videos
Comment Policy (updated 4/20/2021): Please keep your comments civil. We reserve the right to delete comments or ban users who engage in personal attacks, use an excess of profanity, make verifiably false statements or are otherwise nasty. Comments that contain links must be approved by admin.