Black voters in Nevada choose Biden by wide margin, but support for Trump seemingly on the rise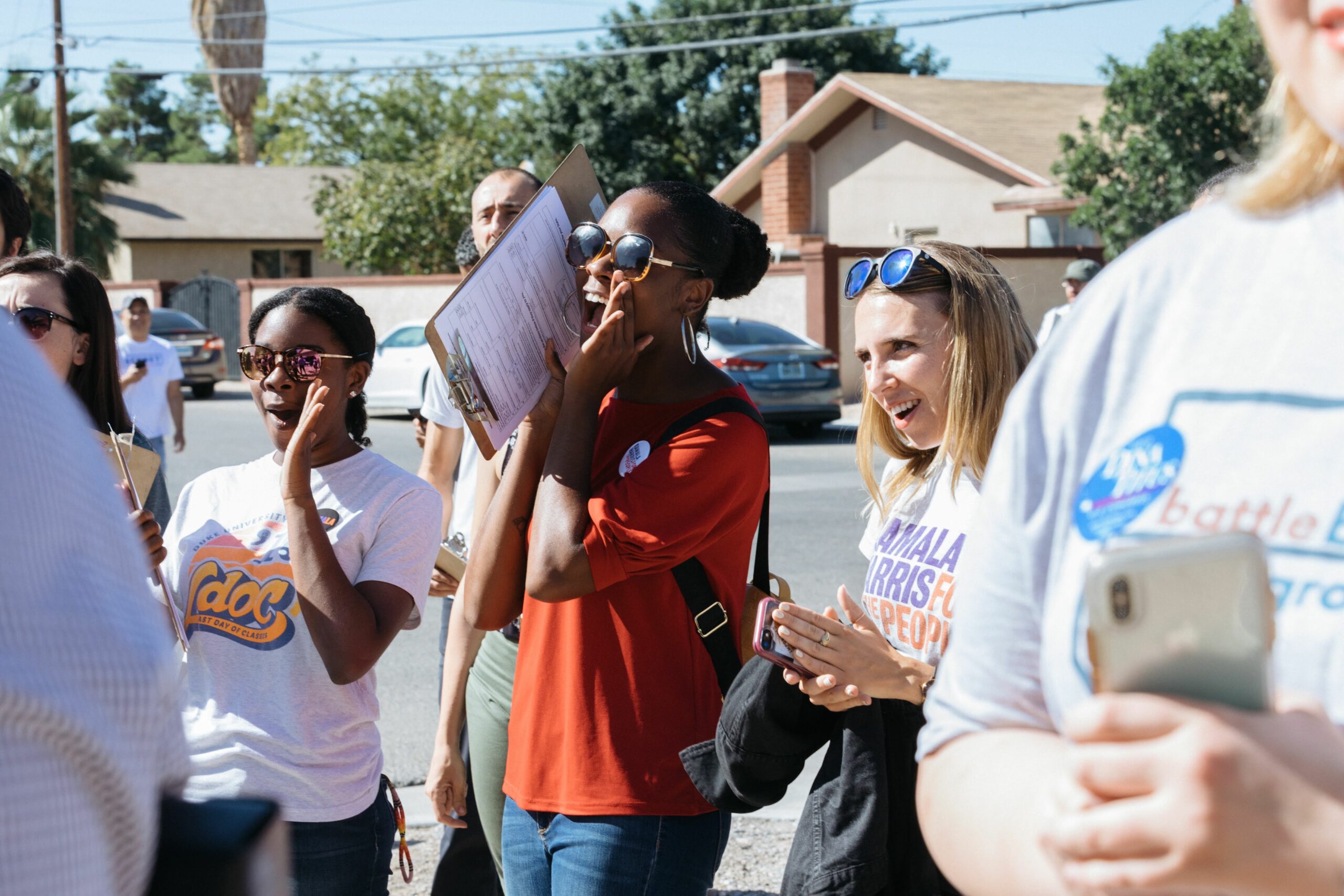 Early data shows that white voters again heavily backed Trump this cycle, but it's a diverse coalition of younger voters and people of color who helped push Joe Biden over the edge in Nevada and nationwide. Here's a closer look at what polls and experts tell us about turnout trends within different demographics.
For more insight into how people in various demographic groups voted in the 2020 election, check out The Nevada Independent's coverage of historic turnout among young voters and how Latino voters also helped drive Biden's win in Nevada.
***
Following a history of supporting Democratic candidates, Black voters in Nevada and the country overwhelmingly voted for former Vice President Joe Biden for president, but the demographic's relatively small share of Donald Trump supporters appears to have grown for his reelection bid over 2016.
Black voters were projected to drop to the third largest racial or ethnic voting bloc in the country in 2020 after being surpassed by Hispanic voters for the first time. But organizers and researchers emphasized that the Black voters — historically loyal to Democrats and with the second-highest turnout rates across racial and ethnic groups — were the cornerstone of Biden's win and the future of the country.
"The African American vote is so crucial at this moment. In fact, it is so crucial that it will define democracy and save it from the posture that it was in," said Derrick Johnson, president and CEO of the National Association for the Advancement of Colored People (NAACP), in a briefing on Black voters two days after Election Day.
In Nevada, the estimated 194,000 Black voters make up 9 percent of the electorate, 4 percentage points below their share of the national electorate.
"Obviously our numbers are pretty small in Nevada," said Laura Martin, executive director of Progressive Leadership Alliance of Nevada (PLAN) Action Fund. "We're not going to be the majority of your votes, but we can be the margin of victory."
The American Election Eve Poll, conducted by a coalition of specialized political research groups, found that approximately 84 percent of Black voters supported Biden and about 12 percent supported Trump in Nevada, where Biden won by nearly 34,000 votes.
Nationally, the former vice president led by 80 points among Black voters — the largest margin of support for Biden across all racial groups. Biden led among Latino voters by 43 points, Asian American and Pacific Islander voters by 40 points and American Indian voters by 25 points.
Trump won with white voters by 15 points, according to the poll.
"It is also disappointing to see that white supremacists, racial hate and division was not soundly repudiated by a majority of whites. It was disheartening to say the least," Johnson said. "Many of us thought that there would be a decisive outcome on election night, only to find out that was not the case."
Although the most accurate picture of the breakdown of the 2020 election won't come to light for many months or even years when detailed, precinct-level data is analyzed and surveys can be conducted with those confirmed to have voted, early numbers suggest that Trump made slight gains with Black voters in his second at bat.
Nevada's secretary of state's office does not track or report racial or ethnic data, so analysts have to rely on polls and other data collection methods to understand voting trends by race.
A 2018 Pew Research Center analysis of the 2016 election found that 6 percent of Black voters across the country supported Trump. AP VoteCast data, made up of national surveys and interviews with registered voters from Election Day and the days leading up to it, indicates that about 8 percent of the voting bloc chose the incumbent in 2020.
'Gender matters, but race and education matter more'
National conversations about the inaccuracies of election polling, which flared up after polls largely and incorrectly forecasted a 2016 win for Hillary Rodham Clinton, are again brewing after pollsters this year predicted wide margins for Biden in key states that were ultimately a close race.
Stephen Nuño-Perez, director of communications and senior analyst at Latino Decisions, one of the research firms that conducted the Election Eve poll, told The Nevada Independent in an email that the most familiar exit poll — the Edison Research exit poll commissioned by several news channels including CNN and Fox News — is helpful for predicting the overall winner, but have been historically inaccurate in detailing the voting habits of smaller demographics.
"Exit polls are not in and of themselves bad," Nuño-Perez said. "It is the methodology of the exit polls, the intent of these exit polls, and the misperceptions created by media narratives that are unfamiliar with this and largely use them to publish sensational stories that skew our perceptions about minorities."
The Election Eve poll, conducted through a partnership of the specialized political research groups African American Research Collaborative, Latino Decisions and Asian American Decisions, is based on more than 15,000 nationwide telephone interviews and self-completed online surveys from voters, including 400 Black Nevadans, from mid-October to Nov. 2.
The more localized state-level data from the Election Eve poll shows that about 8 percent of Black women and approximately 17 percent of Black men in Nevada voted for Trump, reflecting a national trend of men of all races being more likely to support Trump than women in their own racial group.
Pew Research Center's 2018 national analysis found that 14 percent of Black men voted for Trump in 2016 while support for the Republican among Black women was statistically non-existent.
Trump's attempts to appeal to Black men — including boasting relationships with Black male athletes and Black male rappers — and Black men's increased openness to supporting Trump compared to Black women were a focal point in some conversations about Black voters in the 2020 election.
In the briefing on Black voters and the Election Eve poll, Henry Fernandez, CEO and principal of the African American Research Collaborative, emphasized that Black men are the second most consistent voting bloc for Democratic candidates, second only to Black women.
"Black men outperform white women by a staggering 41 points. They have outperformed suburban white voters by a similarly massive 40 points. So let's put to bed any further discussion of Black men supporting Trump," Fernandez said at the briefing, two days before the race was called. "When we talk about this election, let's not talk about white suburban women. Black men, Black women, and other people of color are the only reason this election is coming out the way that it is. And if Biden wins, it'll again be because of Black people."
The poll shows that Trump won 56 percent of votes from white Americans across the country while Biden took 41 percent. The majority of both white men and white women supported the incumbent — almost 60 percent of white men and 53 percent of white women voted for Trump.
But gender does not give the full picture. Race and education may be a more reliable indicator for how someone will vote than gender, Christina Wolbrecht, a political science professor at the University of Notre Dame, noted in a Twitter thread exploring preliminary data on gender and voting.
"Women vote more similarly to the men in their own racial group than they do to women in other racial groups." Wolbrecht tweeted. "Gender matters, but race (and ed) matter more. Women have identies [sic] and interests, in ADDITION to gender, that shape their choices."
Responses to the American Election Eve Poll also indicated that employment played a role in how Black voters cast their ballots.
Nearly 16 percent of Black Nevada voters who reported not losing a job said they voted for Trump compared with 9 percent who reported they lost a job.
Polling also showed that about 70 percent of Black independents voted for Biden.
As an organizer, Martin said she is still trying to understand why some Black voters turned to Trump this cycle. One possibility, she said, may be that much of Trump's platform was packaged in punchy phrases — "build the wall" and buzzwords such as "tax breaks" and "school choice" — while voters perhaps couldn't as simply and clearly articulate Biden's plans.
"Despite all we've gone through in the past four years, despite what we've gone through this year under Trump and just all the stuff that he gets himself into, it was strange to see that support for him increased," Martin said. "We have to ask ourselves, 'what is it?' How are people not seeing? Or how are we not communicating that Trump has been the catalyst for a lot of pain in our lives?"
Reflections on the presidential race and issues facing Black communities
Black voters in Nevada reported a stark contrast to how they perceived the presidential candidates: 71 percent said that Biden "truly cares" compared to 14 percent for Trump.
Almost half of respondents said Trump "does not care" about Black voters and an additional 36 percent said he is "hostile" toward them while 22 percent said Biden "does not care" about them and another 2 percent said he is "hostile."
Rodney, 48, and Leanora Harper, 50, were part of the small minority of Black Americans in Nevada who voted for Trump. They said that Trump was the ideal option based on his record, and not any emotional perception of the president.
"People don't want to go by the facts, but they want to go by feelings," Rodney told The Nevada Independent after voting on Election Day in Henderson. "The facts outweigh the feelings."
Rodney questioned Biden's political record, echoing Trump's frequent refrain that the former senator from Delaware has taken no major actions during his 47 years in politics. The minister also said Trump was "called" by God to be president, and that he likes that Trump is a political outsider, not part of "the swamp" or "deep state."
A registered Republican with her husband, Leanora said Trump's work on the economy and support of police during his first term drove her to choose the incumbent.
However, the Election Eve poll found that for most Black Nevadans, the most pressing issues in the election were the pandemic, which has disproportionately hurt communities of color, followed by the economy in second and racial injustice in third, matching the reported priorities for Black voters across the country.
These top three priorities held true for Black women and Black Democrats. But for Black men, health care costs trumped racial injustice as the third most important issue. For Black Republicans, education was the third most important issue.
Racial injustice was the first issue mentioned by Robel Ayanaw, 19, when asked about his policy priorities as he waited in line to cast a ballot at Mountain's Edge Regional Park in Southwest Las Vegas on Election Day, while managing the pandemic was a close second. Ayanaw said he voted for Biden on Tuesday, a decision he said he made based on those priorities.
A registered Democrat, Ayanaw voted for the first time during Nevada's primary election in June. He said he felt that the candidates and voters didn't appreciate the importance of the election.
"I just feel like we need to take it more seriously when it comes to this," he told The Indy. "This affects people's lives."
'Work to be done by both parties'
While turnout is expected to break records this election, more time is needed to see whether Black voters rallied at the polls this year at similar levels to the high turnouts for Barack Obama's two elections. In 2008, Black voter turnout was less than a percentage point below the turnout of white voters, and in 2012, turnout peaked at 66.6 percent and surpassed that of white voters by 2.5 percentage points.
On the ground, Martin said she saw little excitement in voting for Biden from Black Nevadans, though they would fill in the bubble next to his name when casting their ballot. She said that the enthusiasm of 2008 among Black voters, energized with the possibility of electing the first Black president, is "never gonna happen again."
The Democratic data firm TargetSmart noted that Black voters accounted for 2.7 percent of the early and absentee votes in Nevada, amounting to a roughly 136 percent increase in early and absentee votes from 2018 and about a 77 percent increase in those votes from 2016.
The 2016 Election Eve poll from the African American Research Collaborative also noted the decrease in excitement after Obama termed out. In 2016, 45 percent of Black Nevadans said they were more enthusiastic about voting in 2012 compared to 33 percent who said they were more enthusiastic about voting in 2016.
Nationally, 50 percent of Black voters attributed their decreased enthusiasm to not liking either candidate, 27 percent attributed it to negative campaign ads and 18 percent said it was because Obama was not on the ballot.
Evidence of the lack of enthusiasm among Black voters in 2016 reflected in turnout numbers, which fell to 59.6 percent, the lowest for the Black community since 2000 — but still the second highest turnout rate amongst racial groups by about 10 percentage points. Lower turnout from Black voters and other voters of color as well as a lack of sustained outreach from campaigns to those communities contributed to Trump's 2016 win, experts say.
But excitement for candidates is not the only factor affecting turnout among Black voters.
At a roundtable hosted by the progressive group For Our Future, Yindra Dixon, a managing partner of a political consulting firm and founder of MPower 360, an organization that mobilizes Black voters in Nevada, noted that ease of voting increases turnout.
"We had early voting expansion. We had voting centers. We had all these great things to make sure that every, every voter who wanted to cast a ballot was able to do so," Dixon said of the recent election.
She added that turnout of communities of color was also driven by a record number of Black, indigenous and other candidates of color running for office, especially in judicial races.
Dixon told The Nevada Independent in October that Black voters' consistent turnout for Democratic candidates has led to candidates doing the least amount of outreach to them, and any outreach usually comes as an afterthought in the final days of the election.
A majority of Black Nevada voters — 65 percent — reported in the Election Eve poll that they were contacted by Democrats, while 34 percent said Republicans contacted them and 32 percent said community organizers reached out. Almost a quarter said they received no direct outreach.
Along with outreach, Johnson said that candidates and parties must demonstrate to Black voters a positive outcome for the community if they are elected.
"Oftentimes people have election-period outreach, but they have no outcomes they can point to, nor do they have any policy positions that are attractive or amenable to African Americans' interest writ large," Johnson said. "And so election after election, it really drives home the fact that there's much work to be done by both parties, but definitely by one of the parties."
Both Trump and Biden released plans addressing issues they perceived as important to Black voters.
In late September, Trump revealed his Platinum Plan for Black Americans, which offered a look into policies he would implement if reelected, including supporting the growth of minority-owned businesses with tax cuts and working with stakeholders to create "responsive, professional and accountable" policing models.
Biden released his Lift Every Voice Plan in early May to address inequalities Black Americans experience, such as racial income gaps and health disparities, and his Build Back Better economic plan released in July aims to advance racial economic equity.
For Martin, the litmus test for a candidate's intentions with the Black community boils down to two factors: if they have Black people on their leadership team — not just staff — and if they've made investments in the community, such as working with Black consultants and Black radio stations.
"As a Black person, to me, that matters more than just like, 'here's a fish fry,' or 'let's march to the polls,'" she said. "Like how did you invest in our communities? Did you hire our people as decision makers? And I think that is how you reach those voters authentically."
Dixon said that though it was sometimes difficult to see the upside of some of 2020's disastrous circumstances, she noted that in some ways it forced voters to take a stand and speak out.

"If there's any one good thing that I will ever say about Donald Trump, he made people listen to what was happening in the country," Dixon said. "They felt a need to respond and it was critical organizations like MPower, Mi Familia Vota, One APIA in Nevada that reached out in a time of need to those voters to help them direct that anger into the change that's necessary."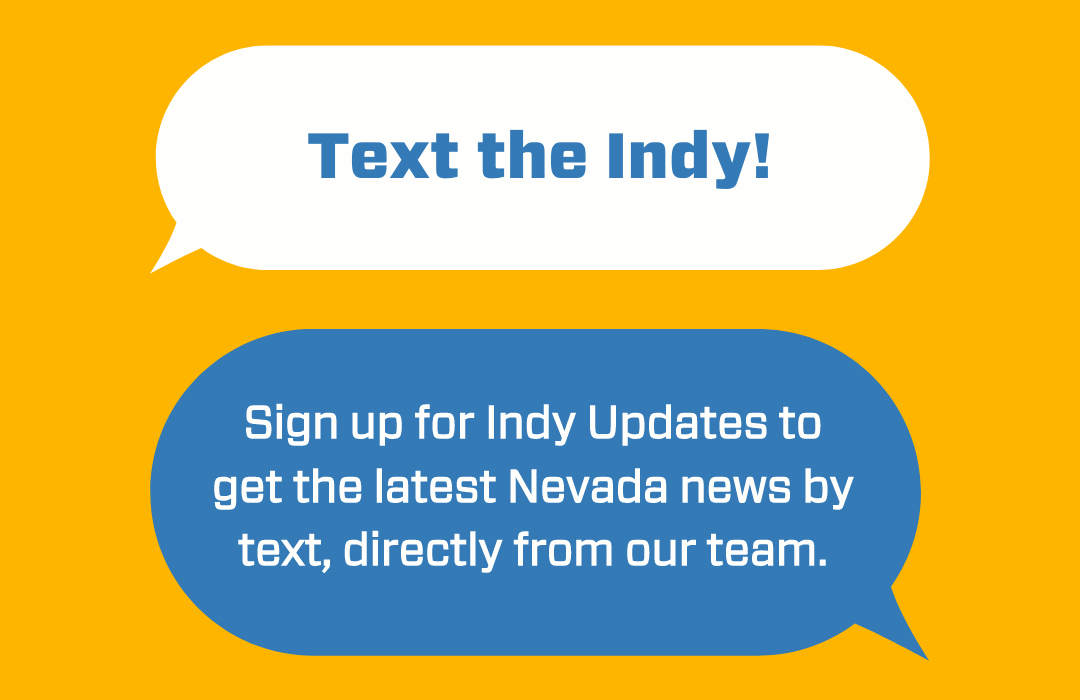 Featured Videos
Comment Policy (updated 4/20/2021): Please keep your comments civil. We reserve the right to delete comments or ban users who engage in personal attacks, use an excess of profanity, make verifiably false statements or are otherwise nasty. Comments that contain links must be approved by admin.