Historic turnout among young voters forecasts increased progressivism, youth engagement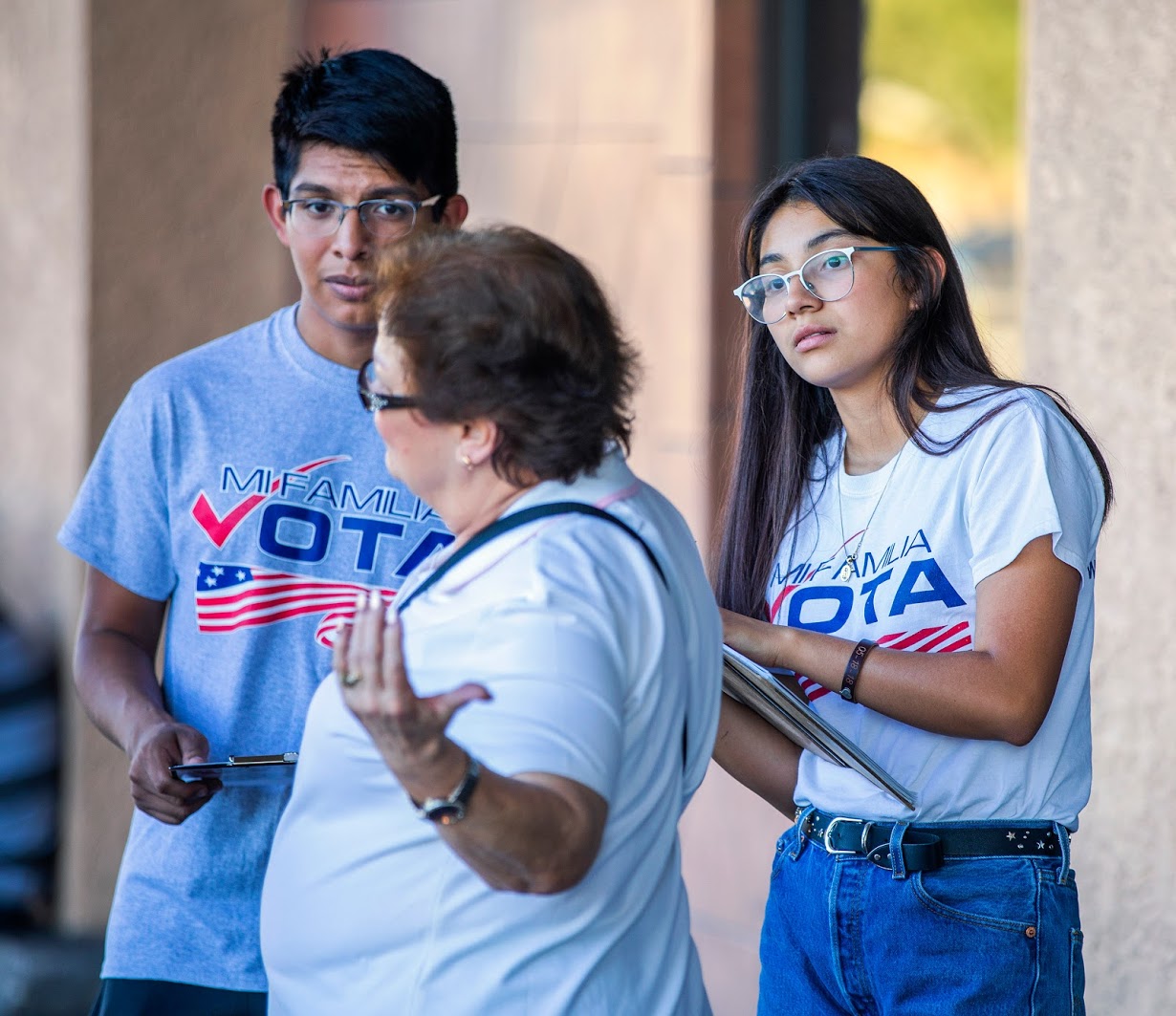 Early data shows that white voters again heavily backed Donald Trump this cycle, while a diverse coalition of younger voters and people of color helped push Joe Biden over the edge in Nevada and nationwide. Here's a closer look at what polls and experts tell us about turnout trends within different demographics.
***
George Niumataevalu's political engagement began in 2016, before he was even eligible to vote. Three years later, he registered to vote at the College of Southern Nevada (CSN) campus where he was a student at the time, and then the 19-year-old exercised that right for the first time on Election Day at his old high school in Southern Highlands.
Niumataevalu said his vote for Joe Biden and others were driven by candidates' values and comparing them to what he feels is "needed in our society today." For him, that's environmental safety and equality for historically disadvantaged populations.
"LGBTQ rights, that's a major need for me, personally," he said. "And women's rights, that's being threatened right now."
Ben Wessel, the executive director of the progressive advocacy group NextGen America, told reporters on Thursday that young people's advocacy, voter mobilization on social media and youth organizer efforts helped spur the highest turnout of youth voters the country has ever seen — even surpassing the surge of young voters in 2008.
"Our best estimate is over 16 million young people voted for Joe Biden. That's about four and a half million more than Hillary Clinton got in 2016," Wessel said. "Young people are the margin-makers. Young people make the difference for Democrats."
As an organization, NextGen America focuses on increasing youth voter engagement around climate change. Heavily invested in Nevada, the organization is a leading voice in youth outreach, research and analyses of young voter trends.
Young progressives, who have relatively low turnout rates compared with older voters, are calling for more attention to climate change and social justice issues and helped deliver Biden a victory in battleground states such as Nevada, Wessel said.
Among Nevada youth, Biden had a 32 percentage point lead over Trump, reflecting a national trend of youth overwhelmingly supporting the Democratic candidate.
Data from the Center for Information and Research on Civic Learning and Engagement (CIRCLE) shows that people ages 18-29 in Nevada made up 18 percent of all votes cast, and that 64 percent of young voters cast a ballot for Biden, in comparison to 32 percent for Trump as of a Nov. 6 update.
The Democratic data firm TargetSmart also indicates that young voter participation in early and mail-in voting in Nevada grew almost 250 percent from 2018 to 2020 and roughly 113 percent from 2016 to 2020 in the Silver State.
Young people of color deliver the victory
Young people across the United States had the highest percentage of voters bubble-in Biden's name on the ballot relative to other age groups.
However, as with all analyses exploring data, there are more factors at play than age. CIRCLE's analysis of AP VoteCast data, which consists of surveys and interviews with registered voters across the country from late October to Election Day, indicates that race shapes voting preference.
Black youth voters supported Biden at higher rates than other youth voters, followed by Asian youth voters, Latino youth voters and white youth voters.
Tyler Sumpter, a 24-year-old enrolled member of the Cheyenne and Arapaho tribes who lives on the Pyramid Lake Paiute Reservation northeast of Reno, has voted consistently since she turned 18 and cast her ballot for Biden in the 2020 election. She noted that historically, indigenous people have experienced voter suppression and protecting that right is vital.
"As Native people, we didn't really have a voice to vote. Voting gives us a voice now and for future generations," Sumpter said.
Sumpter volunteered as a poll worker on Election Day at the Pyramid Lake Pyramid Lake Paiute Tribal Offices to protect that right to vote. She wishes that more politicians paid attention to indigenous voters.
"A lot of [Native people] never really voted before in their life. And they think that we don't have a voice, that if we vote anyways, that it's not gonna matter," Sumpter said. "But I think if [politicians] were to hear and be there for the people, showing up, then they could maybe change their minds."
Although Biden was the overwhelming preference for young voters of color nationwide, he only narrowly eked out a majority of support among young white voters — just 51 percent, according to the CIRCLE analysis. White voters were more likely to support Trump, with 45 percent favoring the incumbent compared to only 10 percent of young Black voters, 14 percent of young Asian voters and 24 percent of young Latino voters.
Those young Trump voters included registered Republicans Haylee Infante, 18, and Daylynn Clark, 19. Though the two said they felt that the race overall had been marked by "immaturity" and "fake news," they still strongly sided with the Republican candidate and said the economy and health care are their top issues.
Neither Infante nor Clark, both students at the EMS Training Center of Southern Nevada, said they felt comfortable voting by mail in this election and chose to cast their ballots at Mountain's Edge Regional Park in Las Vegas together on Election Day.
"I'd rather know that my vote and what I'm voting for is being committed by myself and not by someone else," Infante said.
Leo Murrieta, the director of the progressive immigrant advocacy group Make the Road Action Nevada, noted that in Nevada, people of color delivered the victory to Biden, especially Latinas and Black women. That's nothing new, he said.
"The Nevada Democrats need to understand they did not win this election," Murrieta said. "We were the ones out there, making sure that voters of color had everything they needed to participate, to get their mail ballots back in time, to show up safely. We gave them PPE. We're the ones who helped uplift the voices of color who shaped our democracy in this state."
Murrieta added that young people, specifically young Black and brown people, canvassed neighborhoods, organized community-wide events and helped work the polls, even though some of them couldn't vote.
"For those who could, it was the first time that they'd be able to choose who leads the country. For those who couldn't either they were too young, or they didn't have a status to vote, it was an opportunity for them to be part of democracy," Murrieta said.
Top issues for young voters
As a whole, younger voters tend to lean, and vote, more progressive, supporting legislation that addresses climate change and advocating for social and economic justice reform.
Data from CIRCLE's 2020 pre-election youth poll showed that the environment and climate change, racism, and health care access and affordability were the top three issues for youth between the ages of 18 and 29 across the country.
Those findings align with a national analysis indicating a "global warming age gap" showing that younger Americans, ages 18 to 34, tend to be more worried about climate change than older generations.
Among the young voters prioritizing work on climate change is Kristian Thymianos, a 22-year-old political science student at the University of Nevada, Las Vegas. He said after watching the vice presidential debate that he was disappointed by the lack of in-depth discussion of environmental issues.
"We've been breaking record temperatures here in Nevada, 170 days and going without rain and there are health effects when those things happen," Thymianos said in an interview. "I don't think that politicians are taking it as seriously as we would like them to take it."
Though he does not agree with Biden's stance on fracking — that it should only be banned on federal lands even though the majority of oil and gas does not come from federal lands — and would like to see the president-elect be more progressive on police reform and reducing student debt, he said that his choice for the presidential election was clear.
"Democracy is built on compromise," Thymianos said. "I think that Biden ran a very good campaign message about one based on unity, and he has been handling this transition process with a very nice poise and still is trying to be diplomatic and bring the nation together, whereas Trump isn't doing that."
During campaign rallies, Trump touted the U.S. withdrawal from the Paris Climate Accord as young people championed climate change awareness through TikTok videos, shareable memes, Twitter threads and other online platforms.
A HIT Strategies youth poll taken in January of 17-to-35-year-old registered voters living in the U.S. also showed that addressing climate is among the top issues for young voters.
When the issues were broken down by race, Black youth across the country indicated that racism, policing of communities of color and health care access were more pressing matters for them than climate change in this election.
Thymianos said that as far as issues such as immigration, student debt, racial injustices and the environment, older generations and younger generations need to be able to work together.
"Younger generations are going to disparage older ones for being out of touch and set in their ways and not willing to change. Conversely, older generations are gonna criticize the younger ones for lacking experience and kind of being maybe too hot-headed," Thymianos said. "People across the age spectrum should be willing to talk with each other and work together."
Dissatisfaction with the process
Though young voters are increasingly becoming engaged in politics, not every young voter is enthralled with the process.
Jeffery Sweet, 30, and Madelyn McKittrick, 32, were rooting for Vermont Sen. Bernie Sanders but didn't caucus for the progressive candidate in February.
Sweet said in an interview at a Las Vegas voting site on Election Day that he tried to caucus for Sanders in 2016 but found the process more complicated than expected. He put the blame on himself for assuming it was as easy as standing in line and checking a box on a ballot, and didn't try again this year.
Both Sweet and McKittrick declined to say who they voted for in the general election but clarified that it wasn't for Trump.
McKittrick, a teacher, said that she believes there are more effective ways to make change in society than voting because those on the ballot and in office are "just a bunch of boys bickering" over who is better rather than trying to empower their constituents.
"I don't even feel like my vote really mattered today," she said. "What matters to me is showing up every day for my students and empowering them to be the change that I hope to see in the world."
For some youth voters disillusioned with the political system, third party candidates — though longshot winners — offer a different way to make their voices heard.
Sheldon Weber, 21, is a registered nonpartisan who chose Libertarian Jo Jorgensen in his first vote cast during a presidential election.
"Everybody's fighting about who's the lesser of two evils," he said at the Galleria Mall in Henderson on Election Day. "I just don't like that whole system, really. I believe that the third party should be a valid option."
Weber said he likes the fundamental Libertarian idea of less government and more power for the people. He said he tries to encourage other voters to research all candidates and not just listen to what he called mainstream media like Fox News or CNN, which are "just trying to blast stuff down your throat."
Weber was firmly in the minority, however. NextGen reported that support for third party candidates among voters ages 18 to 34 in battleground states declined in the four months leading up to the election while support for Biden increased with the demographic.
Not their top choice, young voters settle for Biden
With young voters generally leaning progressive, organizers worried that Democrats' nomination of the moderate former vice president would not inspire young voters to show up at the polls. Some attributed Hillary Clinton's 2016 loss partly to the disinterest of progressive young voters that Sanders had fired up in the Democratic primaries only months before.
Organizers this year worried such "Bernie or bust" voters would sit out and trigger a Trump win.
National CNN polls in May, a month after Sanders dropped out of the race, showed that 55 percent of voters ages 18-34 had an unfavorable opinion of Biden and only 33 percent had a favorable opinion of him. But by October, that number had flipped, showing young people had a net favorable view of Biden of 23 points, a 46-point increase from May, with 32 percent of the demographic reporting an unfavorable opinion of Biden and 55 percent reporting a favorable opinion.
Wessel attributed the change in numbers to organizations such as NextGen and youth voter organizers, as well as young people mobilizing each other through various outreach efforts and trying to consolidate support behind the moderate Democrat.
One such effort was the Settle for Biden Instagram account. Formed by a group of progressive supporters of Sanders and Massachusetts Sen. Elizabeth Warren, the account appeals to other young voters who might not have had Biden at the top of their ticket through snarky posts and memes.
"Welcome to Settle for Biden, the page where we recognize that Biden is bad but Trump is way worse. Now is not the time to be petty; now is the time to defeat Donald Trump and his dangerous agenda," organizers wrote in their first Instagram post, which featured a graphic saying, "OK, fine. I will vote for Joe Biden."
Mark Riffenburg, the Nevada state director of NextGen America, explained that even if a candidate is not as far left as, say, progressives such as Sanders and Democratic Rep. Alexandria Ocasio-Cortez, young people will still support someone they feel hears and respects them.
"One of the things that Joe Biden did incredibly well was very clearly articulated to young people that, 'Hey, I'm hearing, I'm listening to you,'" Riffenburg said. "There was a town hall where he took a question from a young voter, and he said, 'Listen, I am a bridge to the next generation of leaders. I am a bridge to your generation's leadership.'"
In a year like no other, Murrieta said that everyone felt a sense of urgency surrounding the election and he and other people of color breathed a sigh of relief when Biden won.
However, the work is far from over, and now it's time for elected officials to start serving and working for the communities who turned out for them, Murrieta said, noting that the next legislative session will be meeting soon and organizers are getting prepared.
"When we come to an issue like housing, like health care, like education, restorative justice, criminal justice, they're going to hear from us way more than any other legislative session they've ever had and politicians need to start getting ready for that, because the people are pissed and politicians need to respond or get out of the way," Murrieta said.
Kristyn Leonard contributed to this story.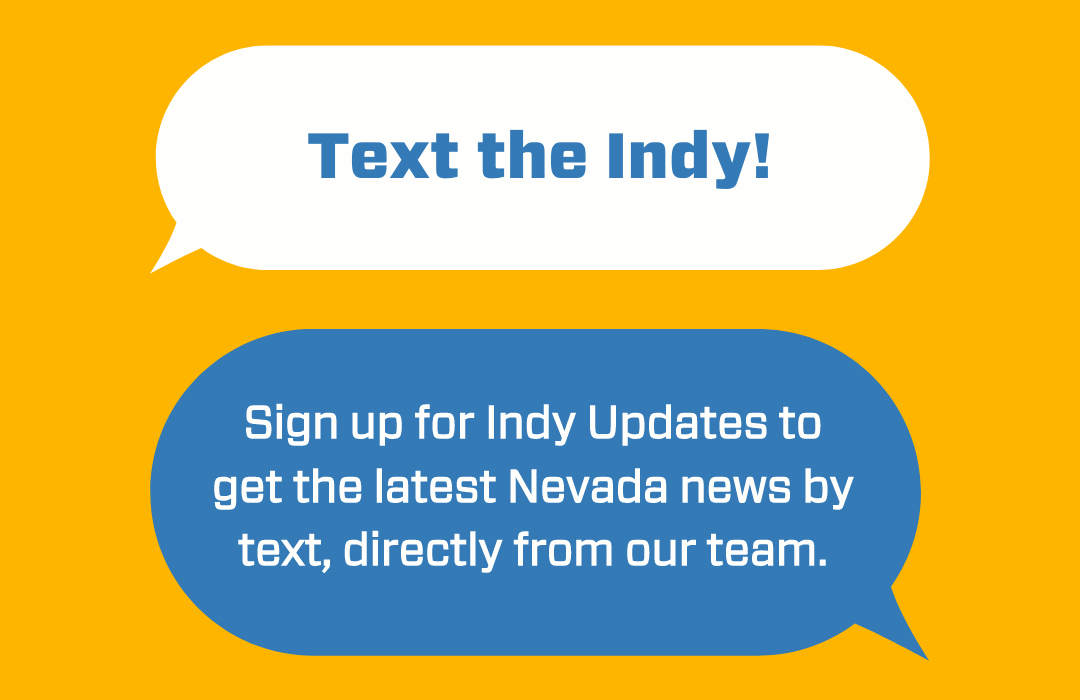 Featured Videos
Comment Policy (updated 4/20/2021): Please keep your comments civil. We reserve the right to delete comments or ban users who engage in personal attacks, use an excess of profanity, make verifiably false statements or are otherwise nasty. Comments that contain links must be approved by admin.