Brady Campaign, Las Vegas law firm files class action suit against 'bump fire' stock makers after devices used in Strip shooting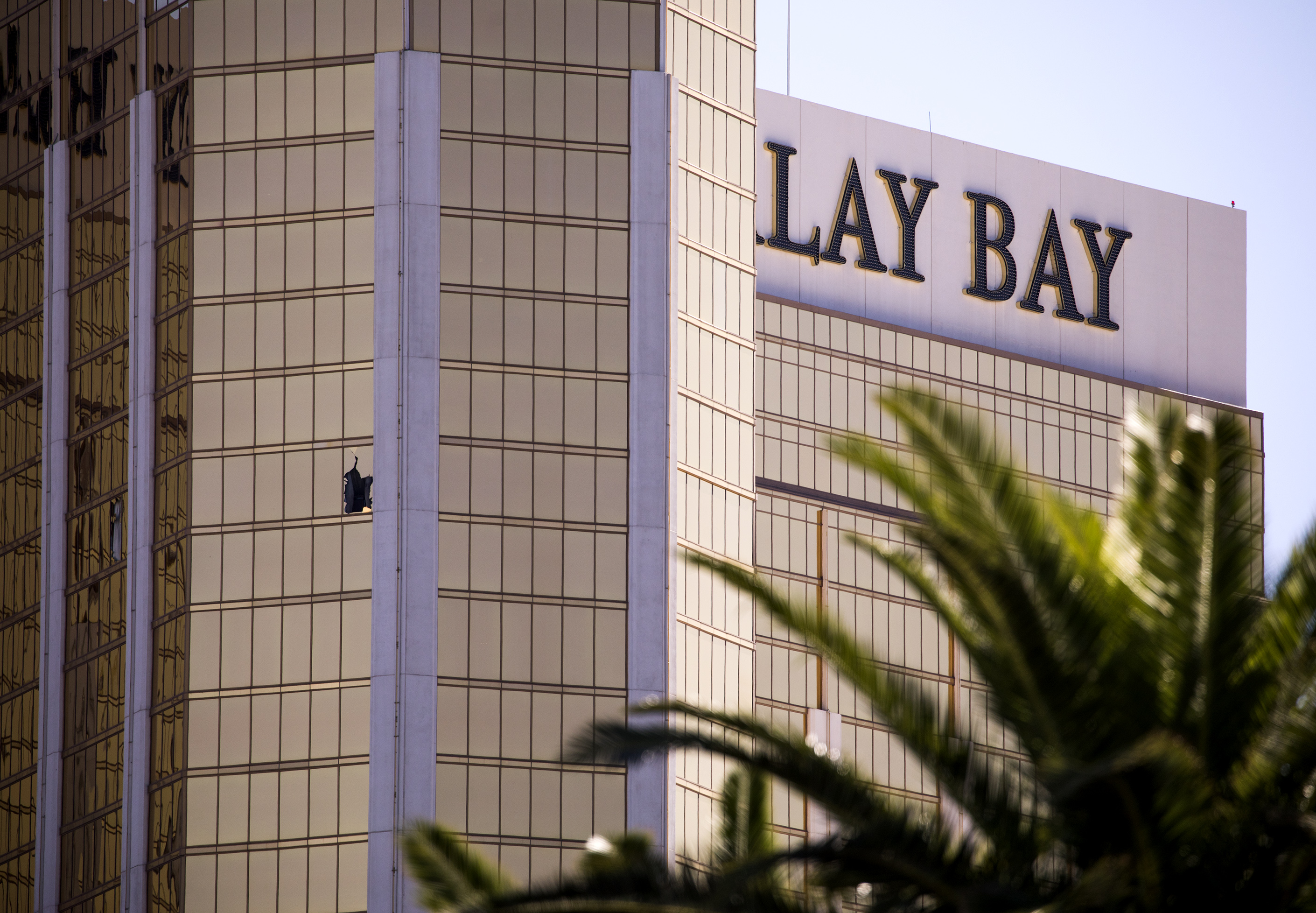 A national anti-gun violence group and a prominent Nevada law firm have filed a class action lawsuit against the maker of "bump fire" stocks used by mass murderer Stephen Paddock in the killing of 58 people last week.
The suit, which was filed Friday in Clark County District Court by the Brady Campaign to Prevent Gun Violence and the law firm of Eglet Prince, is against Slide Fire Solutions, LP and other unnamed manufacturers of bump stocks, legal devices that have come under renewed scrutiny in the wake of the deadliest shooting in modern U.S. history.
The suit represents three festival-goers who suffered "emotional distress" in the wake of the deadly shooting, and seeks medical and punitive damages from the manufacturer over allegations of "negligent" sale and marketing of the product. Attorneys for the plaintiffs plan to announce the lawsuit Tuesday morning, and said separate lawsuits on behalf of the wounded and families of those killed in the shooting "will follow." But news of the suit was broken by Las Vegas CBS affiliate KLAS on Friday, and picked up by Courthouse News overnight.
Bump fire stocks are firearm modifications that use the recoil from firing a semiautomatic weapon to more rapidly allow a trigger to be pulled, in essence replicating the effect of firing an automatic firearm. Police discovered at least 12 of the stocks in Paddock's Mandalay Bay hotel room, where the 64-year-old used the devices en route to killing dozens and injuring nearly 500 people in less than 15 minutes.
The suit alleges that Slide Fire and other bump stock manufacturers were negligent in the development and marketing of the devices, which turn semi-automatic weapons into the "functional equivalent" of a fully automatic weapon. Under a 2010 Bureau of Alcohol, Tobacco and Firearms advisory, the devices are legal and don't meet the definition of an automatic weapon because they only increase trigger pull speed, rather than enabling the firing of multiple bullets per pull.
Other lawsuits filed in the wake of mass shootings typically have had a losing record — a suit filed against a gun manufacturer by families of the 2012 Sandy Hook shooting victims was dismissed by a Connecticut judge in October of last year. A group of family members and victims of the 2013 shooting at a movie theatre in Aurora, CO that left 12 dead and 70 injured sued Cinemark alleging a lack of security led to the shooting, but the suits were dismissed by federal and state courts. A similar suit against Virginia Tech following the shooting there was dismissed in 2013.
Part of the reason for the legal losses stems from the 2005 Protection of Lawful Commerce in Arms Act, a federal law that largely shields firearm manufacturers and dealers from being held legally liable when crimes are committed with their products.
The victims will be represented by Eglet Price attorneys Robert Eglet, Robert Adams, Erica Entsminger and Aaron Ford — the Democratic state Senate majority leader and a candidate for attorney general — and Jonathan Lowy of the Brady Campaign.
The attorneys are asking for the creation of a court-supervised psychological and medical monitoring program for all affected concert-goers. The suit also asks for punitive damages, but the attorneys said the exact dollar amount will be determined at a later time.
Several Democratic lawmakers last week filed a bill draft request to ban the sale, manufacturing or possession of "bump stocks," in Nevada, though Gov. Brian Sandoval on Monday said it would be "premature" to discuss holding a special session over banning the weapon modification without a bill drafted.
All four Democrats in Nevada's congressional delegation have co-sponsored bills that would ban the devices.
Comment Policy (updated 4/20/2021): Please keep your comments civil. We reserve the right to delete comments or ban users who engage in personal attacks, use an excess of profanity, make verifiably false statements or are otherwise nasty. Comments that contain links must be approved by admin.