Breakthrough at Venetian reminder of organized labor's tenacity on the Strip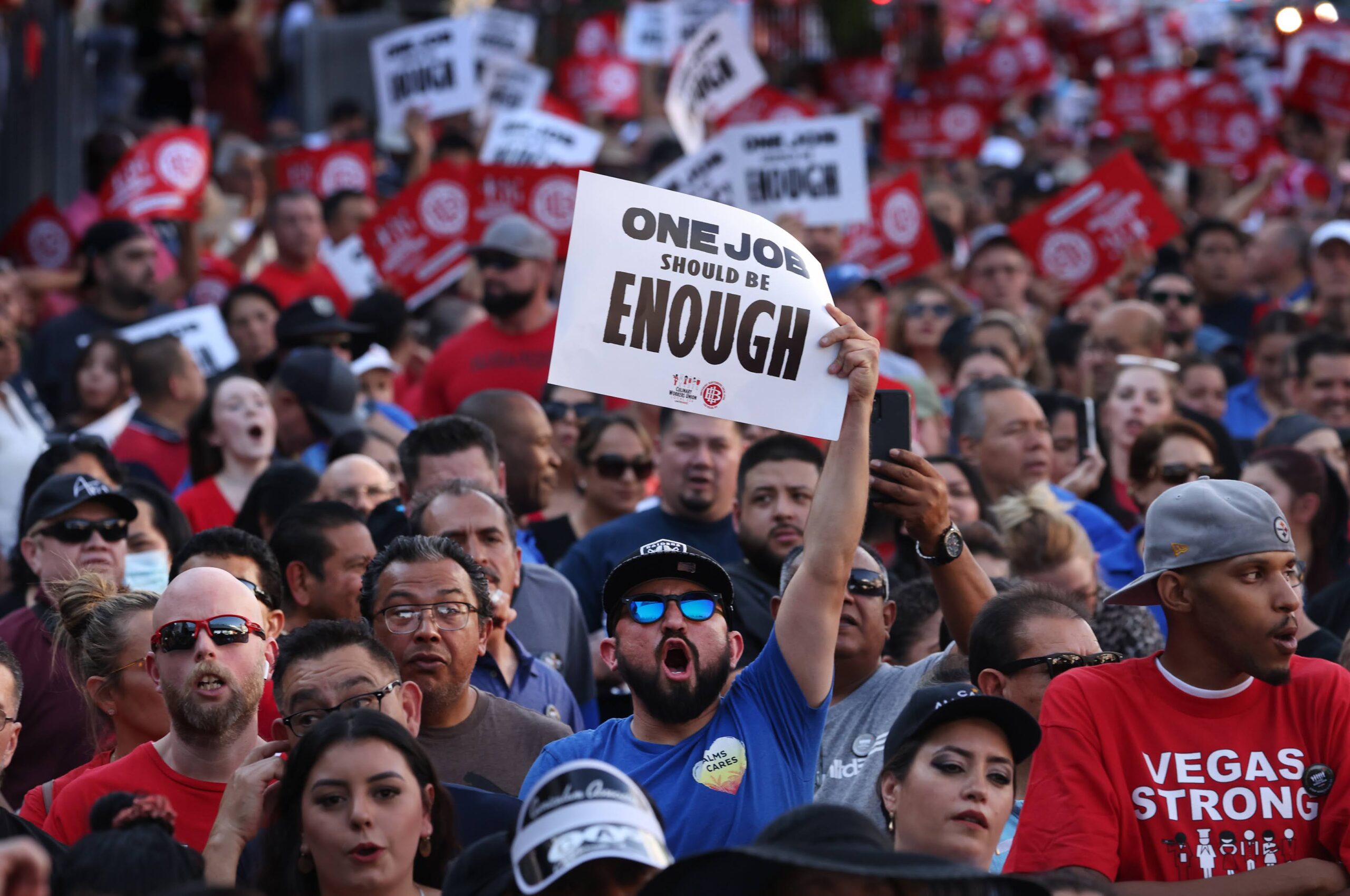 For some longtime gaming industry observers, it was a jaw-dropping moment that signaled the end of an era and the beginning of a new chapter on the Las Vegas Strip.
For the throngs still caught up in the frenzy of the Vegas Golden Knights' Stanley Cup victory, especially the many thousands who converged to celebrate at the T-Mobile Arena, the news was easy to miss.
With little fanfare, and less context in some parts of the local press, Culinary Local 226 and three other labor organizations this week announced an agreement with operators of The Venetian and Palazzo to organize workers at The Venetian and Palazzo.
The reconciliation comes 16 months after the sale of the properties and The Venetian Expo center by Las Vegas Sands Corp., and more than two years after the death of the unions' pugnacious nemesis, casino king and Republican mega-donor Sheldon Adelson.
Adelson spent millions on litigation and media messaging to block the Culinary and other unions from organizing at his Strip properties. The standoff was withering. Adelson once claimed "we own the sidewalks" and litigated to keep Culinary from protesting in front of his property. He bragged about his workers' wages and benefits, and punished politicians and others who dared to disagree with his mercurial methods.
The labor organizations were temporarily thwarted, but they didn't give up and go away. They waited. Now their patience has paid off.
Although much work remains, after decades of denial, Culinary, Bartenders Local 165, Operating Engineers Local 501 and Teamsters Local 986 have a neutrality agreement. An open door has replaced a team of security guards and attorneys. It will be up to the labor representatives to make their case to the nongaming employees at the resorts.
The victory is especially prized for Culinary, long at odds with Las Vegas Sands. Local 226 Secretary-Treasurer Ted Pappageorge, a veteran of decades of organizing, negotiating and taking to the streets, says, "We are very proud of this moment."
"Workers at The Venetian are going to have the opportunity to decide whether they want union representation for the first time in their history, over 20 years, without the anti-union idealogue Sheldon running the company. So that's what this does. The reality is that we've had two huge enemies of the union in this community for a while now: The Venetian (under Las Vegas Sands ownership) and Station Casinos. It was clear that a lot of folks have had history with Sheldon, right? He was willing to do whatever it takes to try to deny these workers to try to have the right to have the union."
I had some history with Adelson myself. He sued me into bankruptcy before the litigation was dismissed with prejudice. Being sued by Sheldon hardly made me unique. He kept so many attorneys on retainer that someone should name a law school after him.
But all his angry litigation didn't stop the hands of time. For Culinary's part, Pappageorge says, "We have a different view of time than most folks or most other companies. We viewed this dispute as something that, at the end of the day, we're going to do whatever it takes so that those workers have the right to choose."
Whether that day takes a week, a month or two decades.
Longtime Las Vegans will remember the Frontier strike, which lasted six years, four months and 10 days. It ended Feb. 1, 1998, with a change of ownership of the casino resort.
Others will recall a confident, anti-union CEO-president Bob Maxey opening the MGM Grand as a nonunion property and promising to keep it that way. After two years of protest and picket lines, Maxey was out and the union was in.
For Venetian-Palazzo operator Apollo Global Management, a private equity firm, removing the metaphorical ramparts to the service workers' union and others clearly wasn't personal, just good business.
"Las Vegas Sands is gone," Pappageorge says. "We're dealing with The Venetian owned by Apollo now. Workers are dealing with that. That company has made the decision to honor the workers' wishes. That's the key."
Given this latest news, and Culinary's own history, I am left to wonder what executives at Station Casinos are thinking these days. They have long been at odds with the union and have shown no sign of backing down even after some workers sought to organize. They're tough customers, the Fertittas.
"Most people can't fathom the idea that we would take on a fight [like the Frontier strike], but it's not just about those workers," Pappageorge says. "It's those workers making the decision for themselves, but it also affects the entire community and the standards in this town. It's the same thing with Stations. At Station Casinos the workers have decided that they want union representation. It's just a matter of time before they win, and we have that opportunity. But don't look at time the same way as a lot of other folks, honestly."
In January, the union launched a website, MyStationsWatch.org, in its long battle to organize service workers inside locals gaming giant Station Casinos. It also offers its version of the company's development "and gives locals the avenue to have their say about the company's actions in Nevada."
In case you were wondering if this was some sort of civics project, it adds, "Station Casinos is owned by Red Rock Resorts, the only publicly traded Nevada gaming company whose board is all-white and all-male."
Back at T-Mobile was the scene of a madhouse following the Stanley Cup victory for the Golden Knights and, on Thursday, a gathering of an estimated 3,000 Culinary members protesting in support of workers at Levy Premium Food Service, who are seeking a union contract.
At this point in Culinary's nearly 90-year history, its numbers are well-known: more than 60,000 members serving the hotel-casino industry and, when necessary, walking a picket line on the sidewalk outside.
The union has proven once again that with enough tenacity and staying power, anything is possible. Even organizing The Venetian.
As Pappageorge will remind you, time is on their side.
John L. Smith is an author and longtime columnist. He was born in Henderson and his family's Nevada roots go back to 1881. His stories have appeared in Time, Readers Digest, The Daily Beast, Reuters, Ruralite and Desert Companion, among others. He also offers weekly commentary on Nevada Public Radio station KNPR.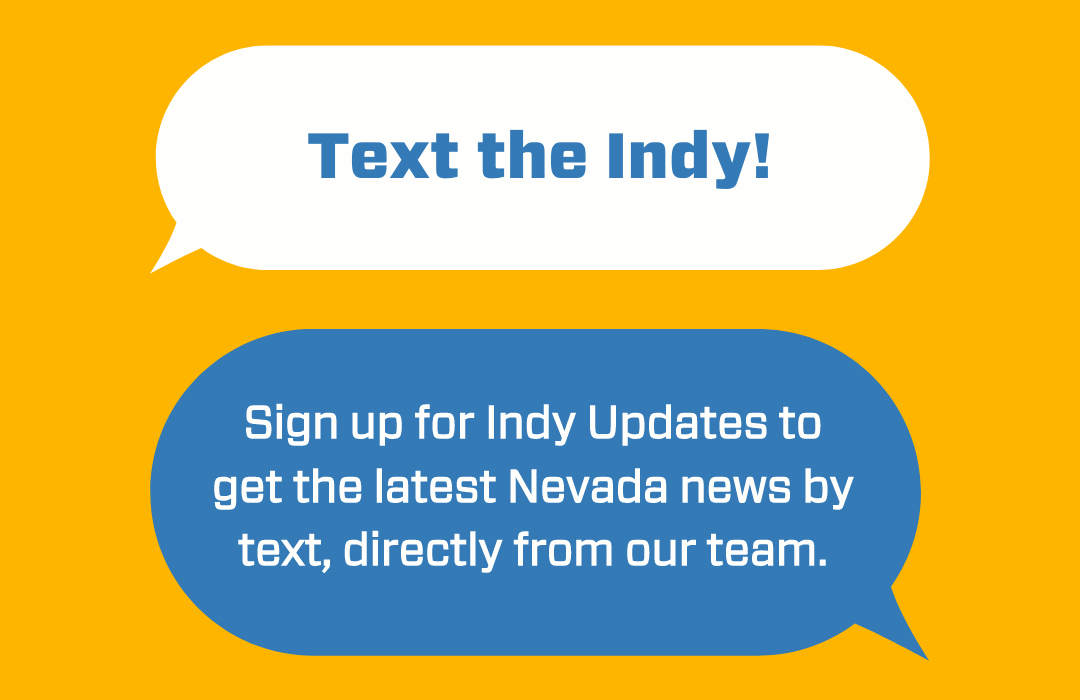 Featured Videos