Brown raises another $1 million in underdog bid against Laxalt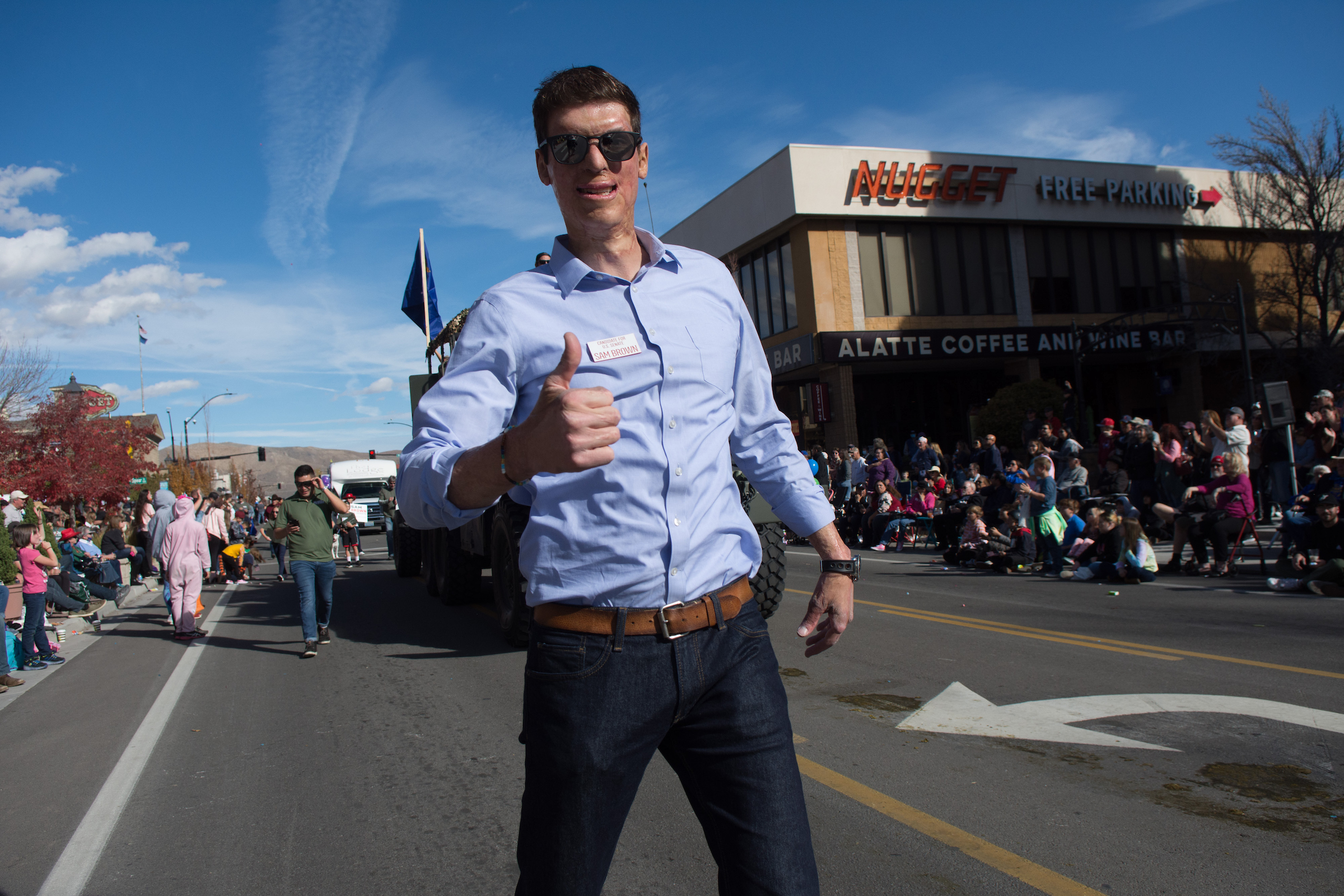 Republican U.S. Senate candidate Sam Brown reported the second straight quarter of roughly $1 million in fundraising, further cementing his upstart challenge to presumed Republican frontrunner Adam Laxalt.
Specifically, Brown touted $1.055 million from 15,000 donors in an announcement Tuesday, just over the $1.024 million he raised from 12,000 donors in the third quarter.
The sum puts Brown at over $2 million raised on the cycle.
Brown's campaign said Tuesday that the campaign is on pace to raise roughly $4 million ahead of the primary election in June, but did not disclose how much cash on hand was left in campaign bank accounts at the end of the year.
Without expanded numbers available through the Federal Election Commission filings expected later this month, both on cash on hand and on campaign spending, it's unclear how quickly the Brown campaign has burned through its $2 million cushion.
After reporting more than $1 million raised in the third quarter between July and September, his campaign spent more than $368,000, leaving roughly $656,000 in cash on hand.
When asked, a campaign spokesman did not provide the campaign's current cash on hand figure.
Laxalt, comparatively, held a much wider cushion in the third quarter, raising more than $1.4 million and ending the quarter with $1.2 million on hand — nearly twice as much as Brown. Laxalt's numbers for the fourth quarter were not available as of Tuesday. A spokesman for Laxalt's campaign also did not respond to a request for comment.
Laxalt, the former attorney general who lost a gubernatorial bid to Gov. Steve Sisolak in 2018, has been endorsed by multiple prominent Republicans including Texas Sen. Ted Cruz, Florida Gov. Ron DeSantis and former President Donald Trump. Brown has the support of prominent Las Vegas businessman and Republican donor Don Ahern.
Still, both Republicans have had their fundraising dwarfed by incumbent Democrat Catherine Cortez Masto, who reported more than $3.3 million raised and over $10.4 million in cash on hand to close the year.
Though it pales against the Democrat's biggest fundraising stars like Arizona Sen. Mark Kelly ($9 million raised in the fourth quarter) or Georgia Sen. Raphael Warnock ($9.5 million raised in the third quarter), the big-for-Nevada fundraising numbers position Cortez Masto with a sizable cash advantage over both her Republican rivals combined ahead of a general election contest beginning in earnest this summer.