Buttigieg looks to woo non-white voters in Las Vegas campaign swing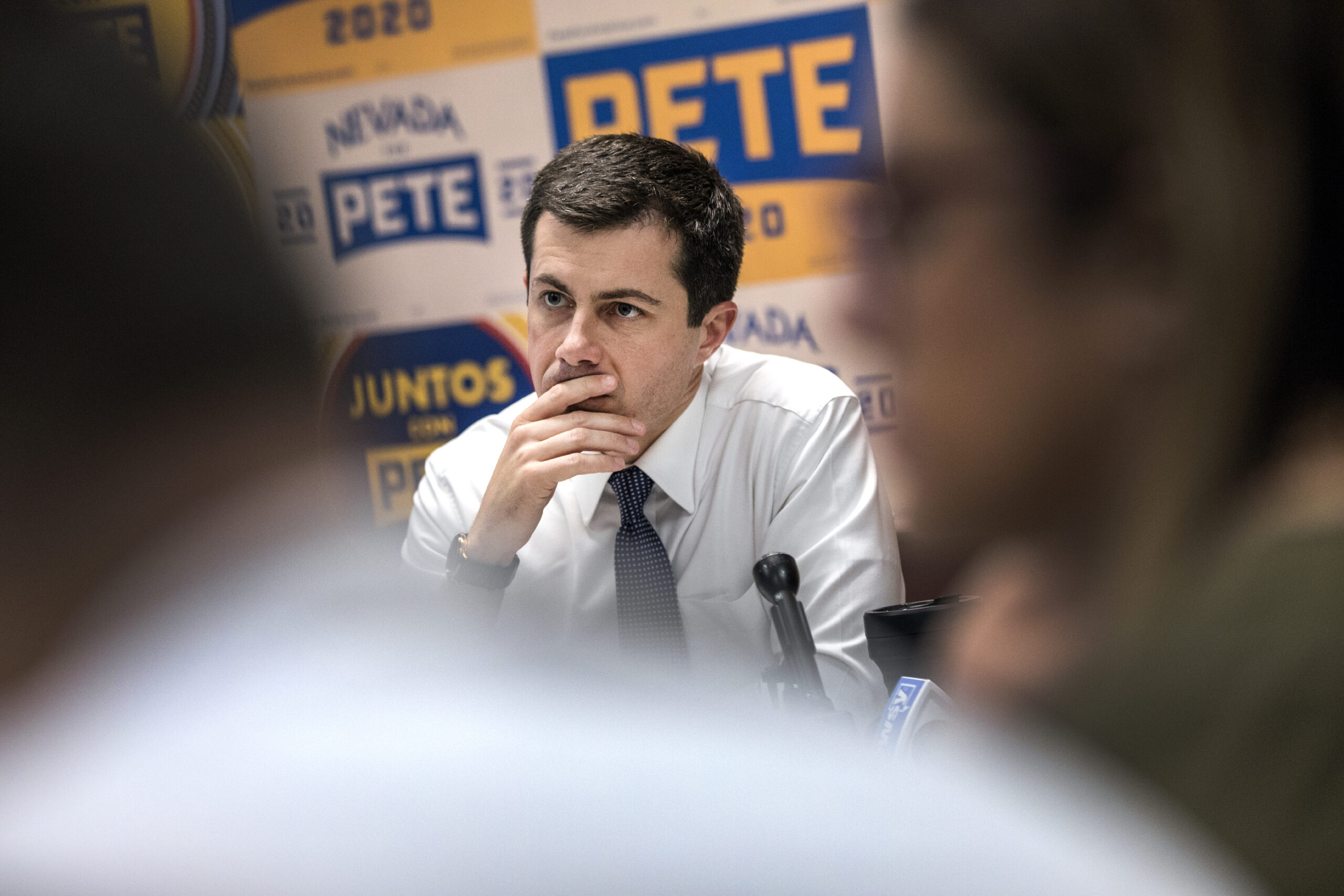 Though Indiana Mayor Pete Buttigieg had sought to woo the non-white voters of Las Vegas this weekend — three of his four campaign stops were round-table style discussions with communities of color — it was skepticism that awaited him during a stop with a number of black community leaders in North Las Vegas.
Tucked into the edge of a table inside a soul-food restaurant stuffed to the gills with media and the lingering personnel befitting of a presidential campaign, Buttigieg made a pitch he has made 1,000 times before:
The Democratic Party "doesn't take you for granted."
But what met him was a room that probed his policies and political history with tough question after tough question. One consistent throughline: a concern among those in the room — including party leaders, judicial candidates and even a state Assemblywoman — about Buttigieg's ability to tackle the issue of race.
From white supremacy to white privilege to systemic issues within the criminal justice system, those around the table pressed Buttigieg for hard answers on why he would be the one to meaningfully address racism baked into the fabric of American society — all amid a backdrop of Buttigieg's financial support from wealthy donors.
"I worry about your record, and how I can trust you as a voter because I vote with my life," attendee Alexis Taylor told Buttigieg. "If I'm giving you my vote, it's because my life is now in your hands, quite literally. How are you going to accomplish these things if you do not support getting money out of politics?"
It was not the first time Buttigieg had faced such questions; black voters across the country have largely shied away from the mayor, critical, among other things, of his relationship with the African American residents of his hometown South Bend, where tensions flared this year following the killing of a black resident by a white police sergeant.
Not long after, the Buttigieg campaign released the so-called "Douglass Plan," a comprehensive policy proposal meant to systematically address and undo "racist systems and structures" in the U.S. across a number of policy areas, including policing, health care, housing and education — all over the next decade.
In Las Vegas — though he admitted he understands the skepticism of his record — he pushed back on the premise of the question.
"I am determined to bring about campaign finance reform," Buttigieg said. "And while I don't know the exact number, one thing I can promise you is that I have more black folks who have given to this campaign than I have billionaires who have given to this campaign."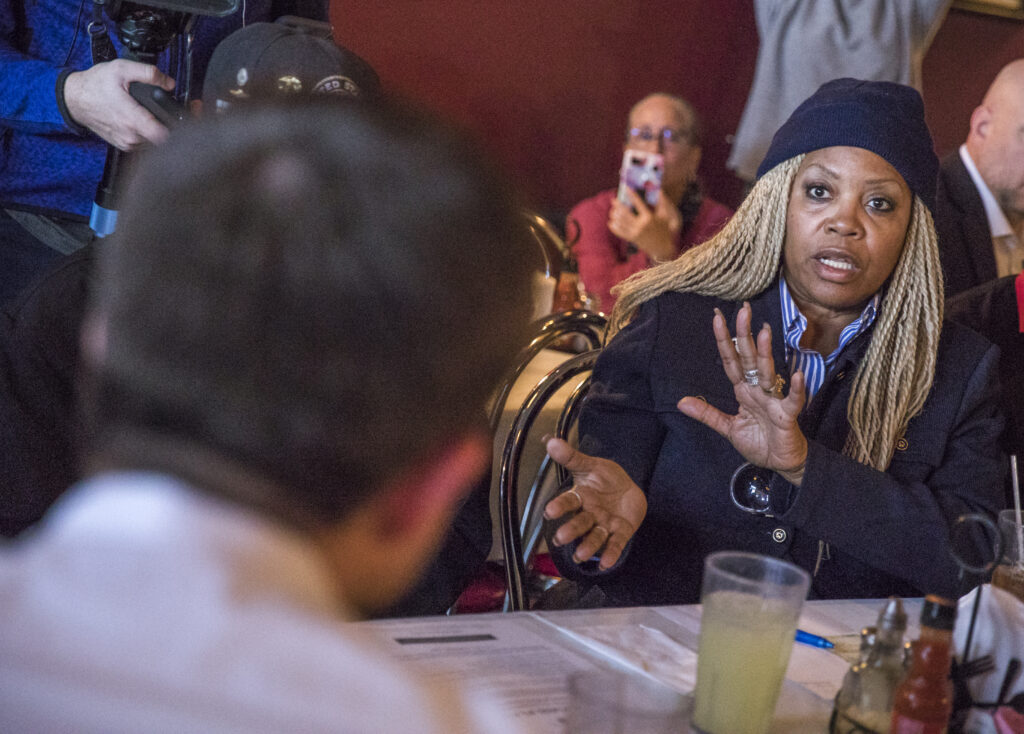 Others around the table — including Donna Darden a member of the Nevada State Democratic Executive Board — sought more from the mayor on white supremacy, especially when it came to addressing the issue in local police departments across the country "while blood is being spilt."
Buttigieg said it was a key priority for him, noting that he believed white supremacy would "destroy America" if left unchecked. More than that, he said it was vital to involve America's white majority in the conversation.
"The thing about being white is that you don't notice being white in a country where being white is the default," Buttigieg said.
Those words came in addition to a slate of policy recommendations, including promises to boost enforcement from the Justice Department's Civil Rights Division and institute a national police academy that could proliferate standards across the country.
For her part, Darden, wasn't convinced. Speaking to The Nevada Independent after the event, she said that the proposed Douglass Plan was flawed, even if Buttigieg means well by it.
"One of them is ten years, don't talk to me about 10 years, talk to me about two years," Darden said. "You're only going to be in office, possibly four years going on up to eight, so don't talk to me about 10 years, because you're not going to be able to control anything after that time."
While Buttigieg has surged in a number of recent primary polls in Iowa and New Hampshire, his campaign has sputtered in Nevada and South Carolina, where voters of color will likely hold the cards come February.
That includes a lack of support among Latinos, who made up 20 percent of Nevada caucus goers during the 2016 presidential election.
Still, during a campaign round table with Latino leaders in East Las Vegas, there were little fireworks. Moving from small business incentives to addressing climate change, Buttigeig faced few pointed questions before he began the selfies and tied a bow on his latest visit to Nevada.
Featured Videos
Comment Policy (updated 4/20/2021): Please keep your comments civil. We reserve the right to delete comments or ban users who engage in personal attacks, use an excess of profanity, make verifiably false statements or are otherwise nasty. Comments that contain links must be approved by admin.