Buttigieg's campaign alleges numerous errors in caucus vote-counting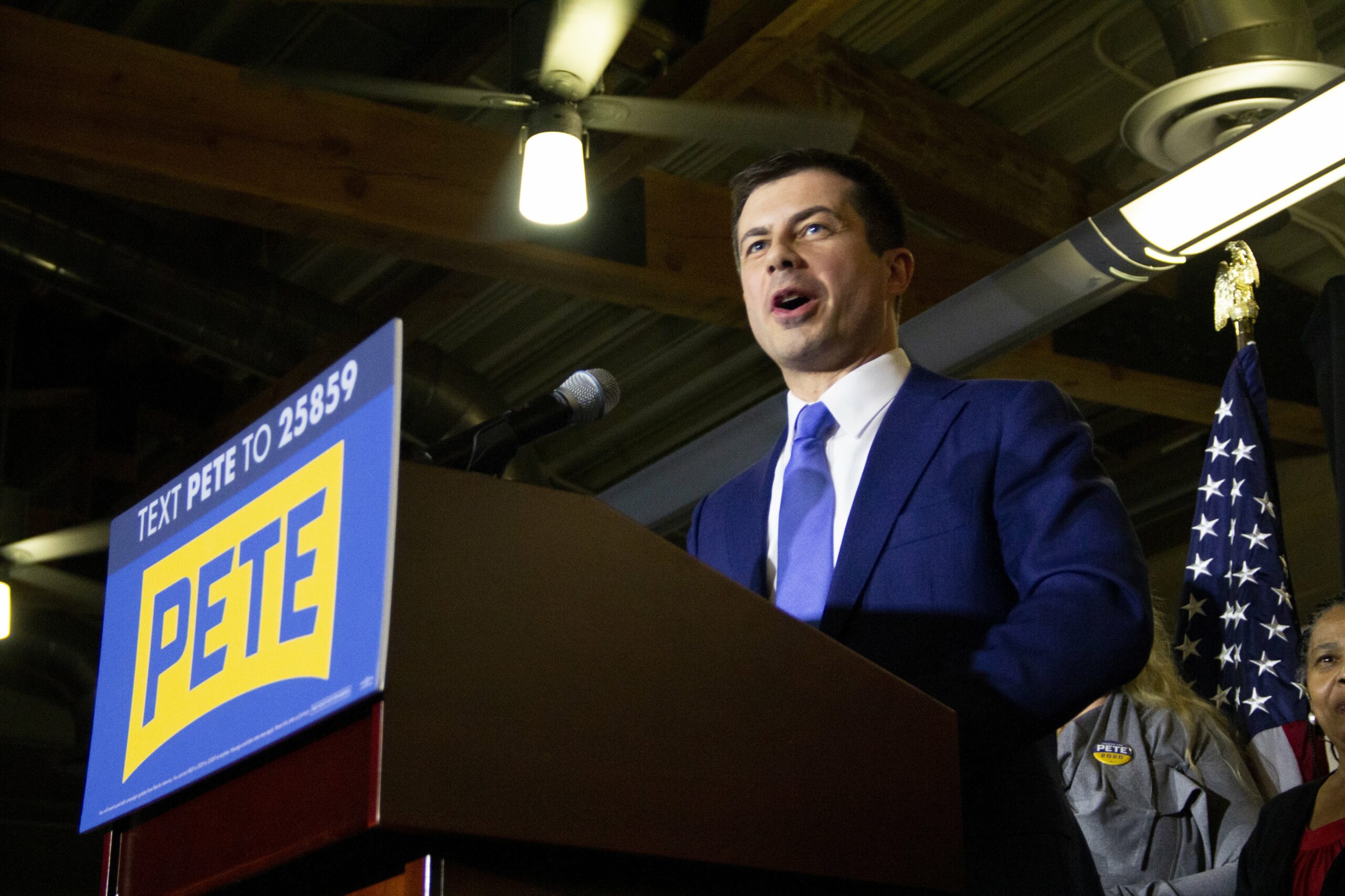 Former South Bend Mayor Pete Buttigieg's campaign, in a letter sent to the Nevada State Democratic Party just before midnight on Saturday, is alleging numerous errors in how early vote totals were folded into the Caucus Day process.
The campaign is asking the party to provide early vote and in-person vote totals by precinct, correct any early vote and second alignment errors identified by campaigns and explain other anomalies in the data before releasing any final caucus results. About half of precincts had reported as of early Sunday morning, with Vermont Sen. Bernie Sanders leading with 46.6 percent and former Vice President Joe Biden and Buttigieg a close second and third at 19.3 percent and 15.4 percent, respectively.
"Currently our data shows that this is a razor thin margin for second place in Nevada, and due to irregularities and a number of unresolved questions we have raised with the Nevada Democratic Party, it's unclear what the final results will be," Hari Sevugan, Buttigieg's deputy campaign manager, said in a statement.
Buttigieg's campaign gave party officials a deadline of 6 a.m. to respond to the letter and asked that they take the next 24 to 48 hours to offer "the level of transparency and accuracy" promised for the caucus. Party spokeswoman Molly Forgey said in a statement Sunday morning that the party is continuing to verify and report results and that there are no plans to change that reporting process.
"We never indicated we would release a separate breakdown of early vote and in-person attendees by precinct and will not change our reporting process now," Forgey said. "As laid out in our recount guidance, there is a formal method for requesting a challenge of results."
In the letter, a copy of which was obtained by The Nevada Independent, the campaign says that the process of integrating early votes on Caucus Day was "plagued with errors and inconsistencies" and that the campaign had received more than 200 incident reports from precincts around the state, including "a few dozen" relating to how the early vote data was folded in.
Those issues, according to the campaign, include early vote data not being delivered or delivered after the caucus began, early votes not being used to calculate viability or the strength of each preference group, early votes being allocated to the wrong candidate and, in at least one case, early vote data from the wrong precinct being used.
Some early votes were "disregarded on second alignment," while others were reallocated on second alignment despite their first preference being viable on the first alignment, the campaign says.
"To shed light on all of these issues, the Party should release early vote by precinct," Michael Gaffney, Buttigieg's national ballot access and delegates director, wrote in the letter.
Precinct chairs and voters reported confusion throughout Saturday about the realignment process, particularly as it relates to how early voters are allowed to realign.
According to the campaign, in some cases precinct chairs misstated realignment rules, including telling caucusgoers that a non-viable group could not become viable, and not counting the first preferences of early voters in determining whether a group had become viable on realignment.
The campaign is also asking for the errors it identified in "three dozen emails" over the course of the day with the party to be corrected before the party releases the final caucus results, as well as what it describes as other "anomalies," including one case in which all early votes were allocated to a single candidate even when the other candidates were viable.
Correction: The original version of this story stated that South Bend Mayor Pete Buttigieg's campaign sent a letter to the Nevada State Democratic Party just before midnight on Sunday. The letter was sent late Saturday night.
Read the letter below:
Update 2-23-20 at 10:08 a.m. to include a response from the Nevada State Democratic Party.
The Nevada Independent is raising $200,000 by Dec. 31 to support coverage of the 2024 election.
Tax-deductible donations from readers like you fund this critical work.
If you give today,your donation will be matched dollar-for-dollar.
Give + Get Matched
Featured Videos