Can Heller survive the Obamacare repeal debacle?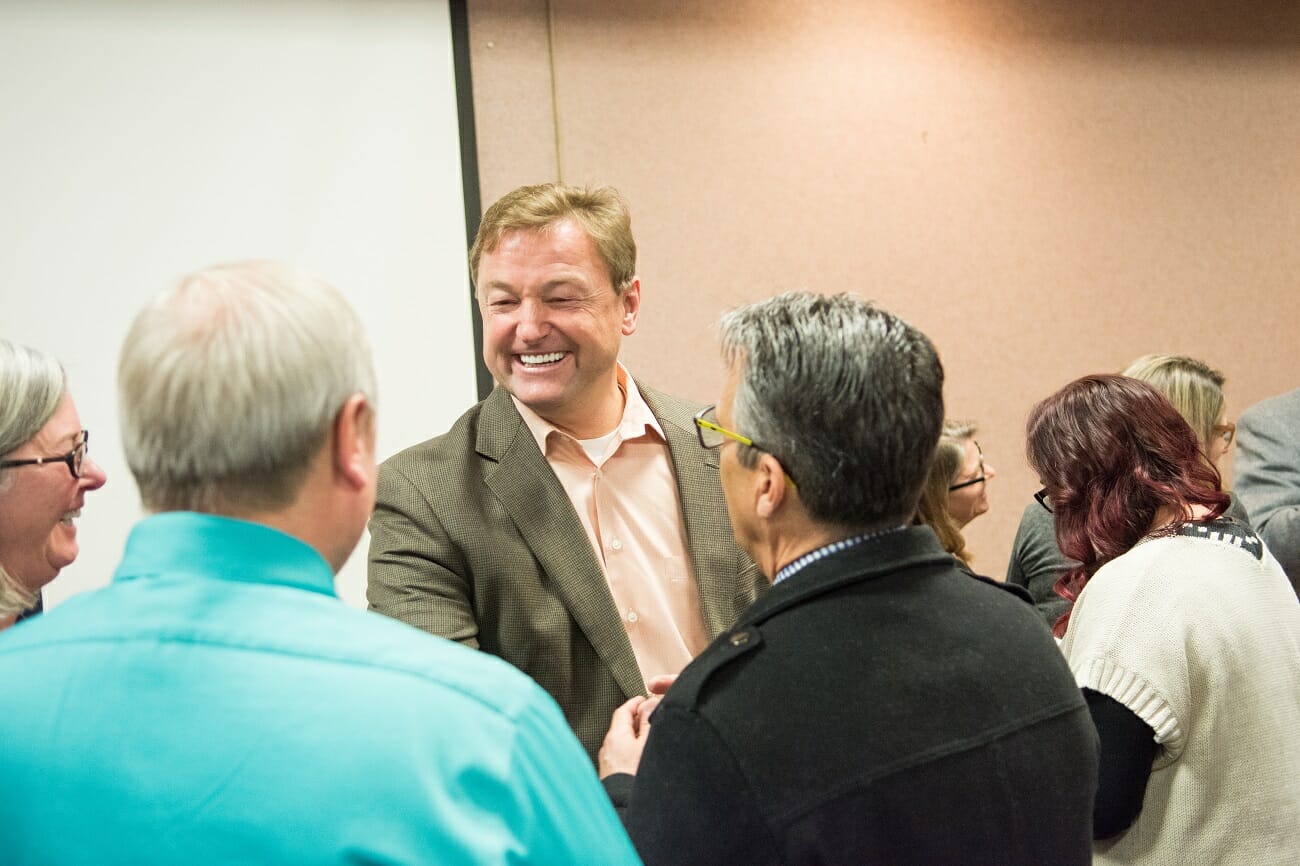 Dean Heller is dead, one in a series:
In the end (and it's probably not the actual terminus of The GOP's Excellent Obamacare Repeal Adventure), Nevada's senior senator ended this odyssey the way he began – casting a vote that will fire up the left and not placate the right.
Heller's bizarre behavior during this tortuous journey climaxed (for now) early Friday morning with him voting for a so-called skinny repeal that was already entombed after John McCain killed it. So, as The New York Times pointed out, Heller was the only senator to vote against full repeal, against partial repeal and for skinny repeal.
I am hardly alone in being flummoxed.
"What The Hell Was Dean Heller Thinking?" was the headline on a piece by HuffPo's Igor Bobic. "Sen. Dean Heller blew it," he wrote. "It's hard to imagine a more terrible way for a moderate like the Nevada Republican to handle an extremely unpopular piece of legislation like the Senate health-care bill, which went down in flames early Friday."
Indeed.
But that's what you would expect from a liberal news organization, you say. The people who read HuffPo were never going to vote for Heller anyhow, you argue. This is not meaningful.
Oh?
Consider what that bastion of liberal thought, the Las Vegas Review-Journal, wrote in an editorial about Heller's performance on Thursday evening, shortly before he cast that meaningless vote for the skinny repeal:
"Heller…for seven years disguised himself as an avowed opponent of the Affordable Care Act. But faced with a potentially competitive reelection campaign next year — and confronted at town hall meetings by shrieking progressive activists — Sen. Heller jammed it into reverse. He was one of just three Senate Republicans to vote against both a partial repeal of Obamacare and a full repeal with a two-year delay on implementing an alternative.
"Sen. Heller seems to believe that his newfound devotion to the Affordable Care Act and its expansion of Medicaid to include working adults above the poverty line will inoculate him against Democratic attacks. If so, he's deluding himself. The progressive hit machine went into full ballistic mode when Sen. Heller simply voted to proceed with debate. Who could be against allowing a full and open debate on the Senate floor?
"Sen. Heller should be more concerned about how he now plans to square his shifting viewpoints with voters who took him at his word when he repeatedly pronounced his opposition to Obamacare. Fact is, he's damaged his credibility with his political base, and it will be hard to take him seriously the next time he pontificates about the importance of market-oriented health care reform or the need to address entitlement spending."
I have been arguing for weeks that Heller's almost-daily, self-inflicted wounds would surely cause him to bleed out by June or November of next year – if he even decides to file in March. So I am not surprised that HuffPo and Sheldon Adelson's newspaper are equally bewildered by Heller's flip-floppery since 2015, when he eagerly voted for full repeal knowing it would be vetoed by President Obama. (For a look at Heller's full history, read Megan Messerly's extensive report today on his positions since he ran in 2012.)
Heller will not be the first politician nor the last to be accused of becoming an invertebrate under re-election pressure – so much easier to flip-flop without a backbone. But Heller made his predicament infinitely worse by failing to explain, except during that June 23 news conference with Gov. Brian Sandoval, what his positions were on various iterations of the bill. He became a laughingstock in DC because of his propensity to avoid the media, and when he did not succeed, it was a disaster.
Yes, we knew he wanted to protect Medicaid after he didn't want to protect Medicaid. But wasn't even proceeding to debate, which could be defended as part of his job, opening the door for that, as was supporting the skinny repeal to let the House have its say?
Instead, Heller proposed an embarrassing, non-binding resolution to express support for the Medicaid expansion, which he voted to abolish in 2015, and one for the so-called Cadillac tax, a no-brainer nearly everyone in the Senate supports. That "sense of the Senate" resolution backing Medicaid, which his staff touted and even disseminated video of his floor speech, was a microcosm of Heller on this issue: Full of sound and fury and signifying nothing.
Indeed, no one – HuffPo or the RJ or anyone else – could be faulted for thinking this was a tale told by an idiot because it was so mindless, so self-destructive, so….sad. There were many times during this debate that by speaking out forcefully Heller could have demonstrated leadership rather than fecklessness.
For instance, after being publicly berated by the president and not saying anything, he looks like he caved on the skinny repeal vote.  (The RNC has his back, though, and sent a message to potential primary foes, if they are listening.) And after Gov. Brian Sandoval signed onto a letter against it, Heller went from a provisional yes to undecided, as if he couldn't make up his own mind.
His whole calculus on this issue appears to have been electoral and not principled. And even if that is not true, that he saw the light with the governor's help, that is his fault, even though he never would have been given the benefit of the doubt by the extremes on either side.
It's the middle and independents he has to worry about. But how much? That is, how much damage has Heller incurred?
Despite the Twitter punditocracy pronouncing him dead, it is way too early to tell.  It's not just that there are 319 days until the June primary or 466 days until the general and 222 days until filing opens. (We also don't know if the latest attempt -- Heller visited the White House on Friday, as Politico reports, will gather steam.)
His numbers now may be awful – a Democratic poll taken last week showed his approval rating at 29 percent. That seems low, even at the height of his inconstancy, and other polls have shown it anywhere from mid-30s to low-40s. But if Heller's approval rating with the base is 33 percent and he is nearly 30 points underwater with independents, as that poll indicated, maybe ranching in Smith Valley isn't a bad option.
We do not know if Heller can rehabilitate those numbers by June and/or November, nor do we know who his actual opponent will be. Will Danny Tarkanian or Sharron Angle or a reasonable facsimile thereof take him on in a primary? (Probably not) Will Rep. Jacky Rosen face a primary from Rep. Dina Titus? (Probably not) And we have no idea how much of a factor his series of contradictory votes will be come June/November 2018 – the issue is unlikely to be minor but it also may not be determinative.
There is a path to re-election: Heller gets no primary or one that doesn't matter. Despite his soaring negatives, he destroys Rosen (or Titus) by using wedge issues (sanctuary cities?) and a brilliant campaign. His awful numbers with indies turn around; he solidifies the base.
I know one supposedly un-relectable person that approach worked with just seven years ago: His name is Harry Reid.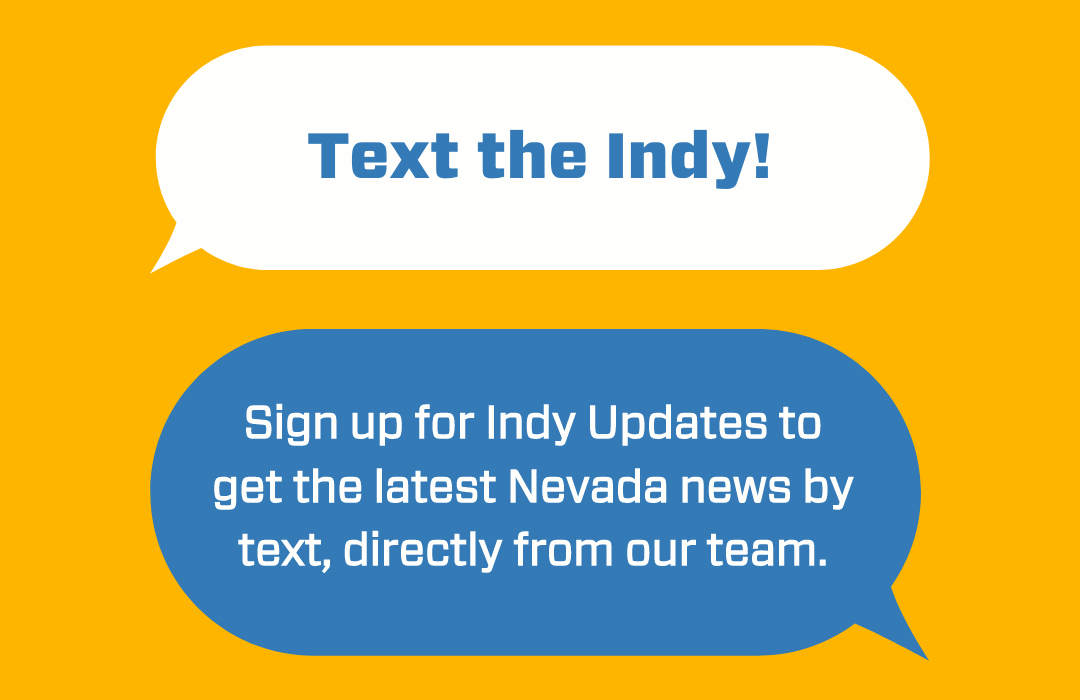 Featured Videos
Comment Policy (updated 4/20/2021): Please keep your comments civil. We reserve the right to delete comments or ban users who engage in personal attacks, use an excess of profanity, make verifiably false statements or are otherwise nasty. Comments that contain links must be approved by admin.