Can the Biden administration deliver on its message of a new hope for immigrants in the U.S.?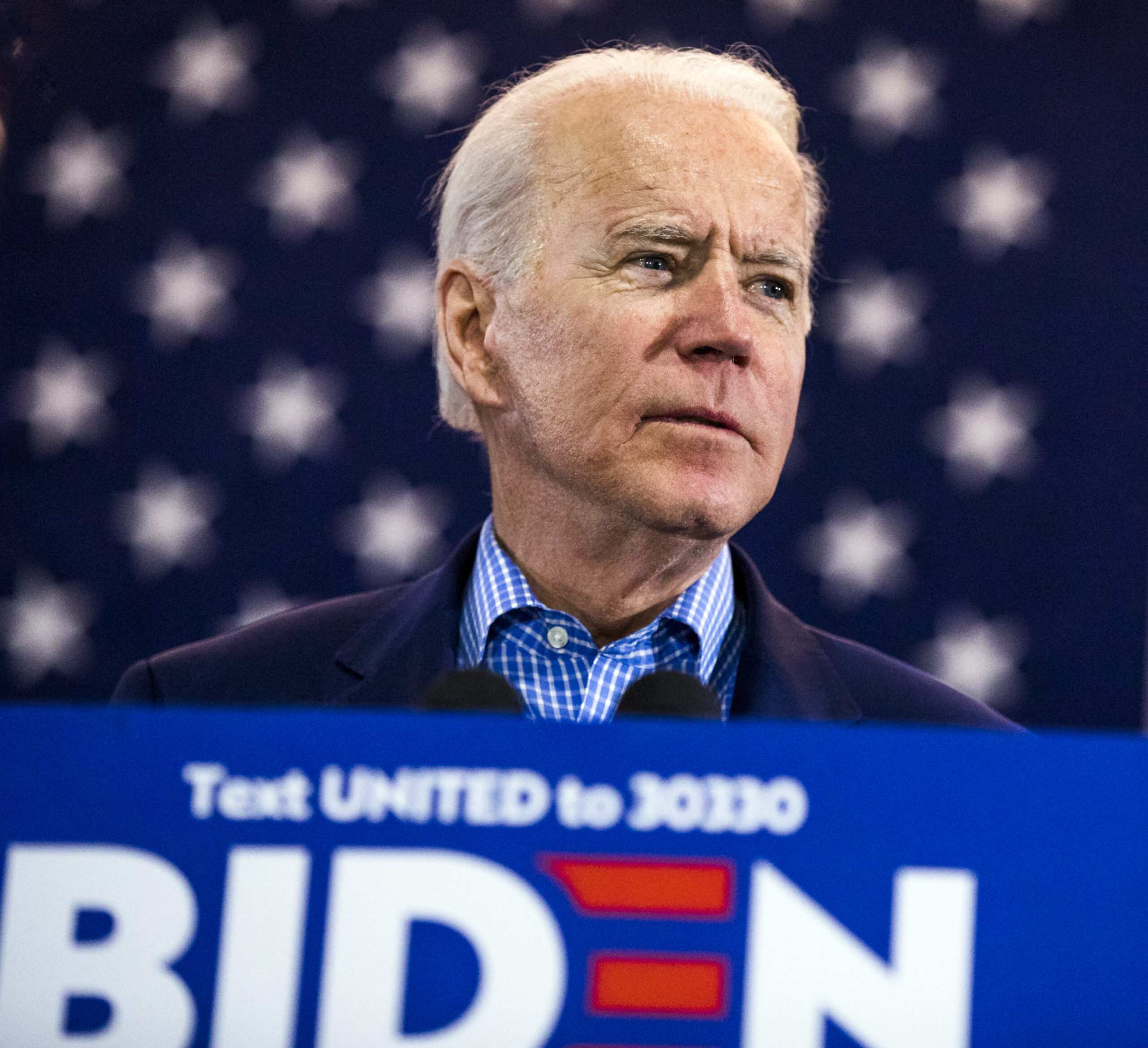 Although he's not eligible to vote, Eleazar Castellanos followed the 2020 presidential election results closely and anxiously.
When President-elect Joe Biden and Vice President-elect Kamala Harris succeeded in their bid, Castellanos, who is undocumented and originally from Mexico, breathed a sigh of relief.
"I had my fingers crossed, even my toes, and when I heard that Biden was moving ahead in votes, tears of emotion broke out because I know that with this change in government, we have more hope," Castellanos, 53, said in Spanish during an interview with The Nevada Independent. "We feel that the balance shifts a little bit closer toward our immigrant community."
President-elect Biden's immigration plan is a sharp contrast to President Donald Trump's "America First" philosophy and policies.
In fact, the "Biden Plan for Securing our Values as a Nation of Immigrants" focuses on reversing many of Trump's immigration policies. Earlier this week, Biden pledged to send an immigration bill to the U.S. Senate containing an expanded and streamlined path to citizenship for undocumented immigrants living in the U.S. within the first 100 days of his presidency.
With this possible change at hand, Castellanos and other people who are vulnerable because of their immigration statuses hope for a brighter future, with the potential for increased protections and ultimately, the U.S. citizenship Biden has promised.
"The entire TPS (Temporary Protected Status) community, the entire immigrant community, we have felt a great relief because we are coming to the end of years filled with hate and racism, where a new administration will come in," Doñis Hernandez, a TPS beneficiary from El Salvador and member of the TPS Alliance in Las Vegas, said in Spanish.
There are nearly 11 million undocumented immigrants living in the U.S., 400,000 people protected by TPS and more than 600,000 Deferred Action for Childhood Arrivals (DACA) recipients.
"We hope they will bear us in mind, for all the work we've done," Hernandez said.
Before Trump became president, he campaigned on a hardline immigration policy focused on securing the country's borders, infamously referring to Mexican immigrants as "drug dealers, criminals and rapists" during a rally. The expansion of the Southern border wall became a cornerstone for his campaign and presidency.
His "America First" philosophy held that the U.S. needed to focus on Americans rather than helping immigrants settle in the country.
Consequently, Trump's tenure included the attempted rollback of policies for immigrants covered by TPS and the DACA program, which have ultimately survived in a more limited fashion because of court actions.
"They want to return us to our country, but what about all the work we've done and invested in this country and our children who were born here — where does all that go?" Pablo Deras, a TPS beneficiary from El Salvador who has lived and worked in the U.S. for more than 20 years, said in Spanish. Deras, too, is part of the TPS Alliance, advocating for permanent residency status for TPS beneficiaries.
If the new administration doesn't act before Jan. 4, 2021, immigrants protected by TPS will not be able to renew work authorization documents — and legal protections could be completely revoked for beneficiaries from El Salvador. Protections are set to terminate on March 5 for TPS beneficiaries from Haiti, Sudan, Nicaragua, Nepal and Honduras.
"With the administration that won, Joe Biden, we have a hope that we can keep fighting our fight — a path to residency, to become citizens and be able to cast our votes, so that there can be more power throughout the Latino community," he said, adding that he wishes he could have participated in the last election.
Aside from policy, President-elect Biden's administration has already marked a historic first for the Latino and immigrant communities as Biden revealed the names of officials moving into top government agency spots.
Earlier this week, Biden selected Alejandro Mayorkas to lead the Department of Homeland Security (DHS), marking the appointment of the first Latino to the agency's top seat. Mayorkas, born in Cuba, served as the director of the U.S. Citizenship and Immigration Services (USCIS) and later as the deputy secretary of the DHS under the Obama administration helping develop the DACA program.
While there is renewed hope among the immigrant community, the policy rollbacks of Trump's last four years, compounded by a disproportionate toll taken on the population by the COVID-19 pandemic, has marked the immigrant community.
"It's not necessarily that I wanted Joe Biden in office, but it was that after everything the Trump administration had done and how many attacks they had on us, I was relieved I wouldn't have to relive those four years again," said Nazareth Jimenez, 16, whose mother is currently protected by TPS.
Nevada has the largest proportion of any state in the U.S. of undocumented immigrants, who make up an estimated 7 percent of the state population. More than 12,000 DACA recipients and 4,000 TPS beneficiaries live in the state, too.
Can Joe Biden deliver his immigration plan?
President-elect Biden will be embarking on what is likely an uphill battle to deliver an ambitious immigration policy reform plan within the first 100 days of his presidency as he faces a divided Congress. The incoming president's plan for reform includes measures to:
Reinstate full DACA protections
A Supreme Court decision found that the Trump administration had not followed the correct procedure in ending DACA, allowing it to survive. As it stands now, the program allows previous applicants to renew their DACA protections every two years for nearly $500. Trump argued that the program was unlawful, and went back and forth on showing support for DACA recipients during the past four years. Reinstating the full DACA program would allow new applicants to enroll.
Halt the funding and building of the Southern border wall
So far, $8 billion of the $15 billion fund for the project has been spent. Trump expanded the border wall to prevent illegal crossings into the U.S. from Mexico.
Overturn the "Muslim travel ban"
Trump ordered travel restrictions for people from 13 countries during his first week in office in what he described as an effort to restore national security. Currently, the restrictions prohibit entry to the U.S. for people from Iran, Libya, Somalia, Syria, Yemen, Venezuela, North Korea, Nigeria, Sudan, Myanmar, Kyrgyzstan, Eritrea and Tanzania.
Reverse the public charge rule
The DHS implemented the "Inadmissibility on Public Charge Grounds" rule earlier this year, which holds that enrollment in public services, such as Supplemental Social Security Income, Medicaid or food stamps, is grounds to deny entry to immigrants seeking admission — whether visas or residency. In a statement, the White House said the rule would establish the principle that newcomers to the country should be self-reliant.
Order an "immediate review" of TPS
The program protects more than 400,000 people across the country, including 4,000 Nevadans. About 280,000 U.S.-born youths under the age of 18 live with a parent or guardian who is protected by TPS and who would be separated from them if deported or displaced to another country.
The program protects immigrants hailing from countries with dangerous conditions, such as war, poverty or natural disasters. Trump's administration acted to terminate the protection for most countries with the exception of Yemen and Somalia, stating that the conditions in the countries for those eligible for TPS have improved.
Several lawsuits have been filed on behalf of TPS beneficiaries from Haiti, El Salvador, Nicaragua, Honduras and Nepal, and litigation to block termination is pending. While protection was extended through Sept. 2021 for TPS beneficiaries from Yemen and Somalia, the Trump administration did not redesignate the protection, meaning new immigrants from those countries cannot apply for TPS.
Raise the number of refugees allowed into the U.S.
The Trump Administration lowered the refugee admission cap to historically low numbers (15,000 for this year). Biden has pledged to raise that number to 125,000. Trump also froze refugee limits in March amid the pandemic, citing the importance of protecting American jobs during the economic crisis.
End "zero tolerance" policy and family separations at the border
Biden's plan also includes ending the prosecution of immigrant parents for minor immigration violations and pledges to prioritize the reunification of children and parents who are still separated. A few months ago, ACLU lawyers announced that they could not find the parents for 545 children.
Parent-child separations occurred as parents were charged with illegal entry and sent to federal prison, where children are not permitted, so children were sent to shelters. Ex-U.S. Attorney General Jeff Sessions said the policy was passed in order to prevent child smuggling, although the majority of children taken were removed from the care of their parents, not from smugglers.
Make it easier for permanent residents (green card holders) to obtain citizenship
Biden's plan promises to streamline the naturalization process, also giving permanent residents the right to vote — and to reject the imposition of unreasonable fees. Earlier this year, the USCIS announced fee increases of up to 85 percent for immigration applications and processes, citing the need to fund operational budgets. The effort was ultimately blocked by a federal judge in late September.
More than 843,000 green card holders became U.S. citizens last year, marking the highest number in over a decade, according to The Wall Street Journal.
End restrictive asylum policy
Trump imposed restrictions on asylum seekers coming to the U.S. through Mexico or Guatemala, such as requiring asylum seekers to wait in Mexico while their applications are processed, which can take weeks or months. Trump also implemented "metering," which limits how many applications USCIS can process in a day.
Biden's plan pledges to do away with these policies. Migrants awaiting court hearings in Mexico have reported more than 1,000 incidents of assault, kidnapping, rape and murder since the "Remain in Mexico" policy was implemented, according to Human Rights First. In January, 60,000 migrants seeking asylum had been put in the program.
Convene a regional meeting of leaders from Central America, Mexico and Canada to develop a multi-national plan to address increased regional migration patterns
"Migration out of the Northern Triangle has impacted more countries than just the U.S.," states Biden's plan. "Belize, Costa Rica, Mexico, and others have also seen growing numbers fleeing violence and a lack of opportunity."
But policy analysts and immigration lawyers have noted that unraveling Trump's last four years of policy will be a slow process, one that will require bipartisan support.
Despite the big win for the Democratic Party at the top of the ticket, control of the Senate remains a close call with two runoff races in Georgia set for Jan. 5 and a whittled Democratic majority in the House. The Senate is currently split 53-45 in a Republican majority.
Post-election, Republicans claimed 50 seats, two more than the 48 claimed by Democrats. (The Democrats' tally includes two Independent Senators, Bernie Sanders of Vermont and Angus King of Maine, who caucus with the Democrats.)
If a GOP majority holds, it may prove to be an obstacle to Biden's immigration agenda, including on securing funding. Proposed policy can be blocked by a filibuster rule that effectively requires a 60-vote minimum to pass a bill in the Senate. Both President George W. Bush and President Barack Obama supported immigration reform bills that didn't make it through Congress.
Castellanos, who is undocumented, realizes sweeping immigration reform is a long shot. After all, he's been waiting on it for over 20 years.
"I've realized, throughout all these years, that they've treated it like hot potato," he said. "I don't believe there's going to be immigration reform anymore."
The fight for immigration reform: then and now
Castellanos can't vote, so he fights for policy change in a different way.
After the 2008 recession threw his life "to the floors," he said he felt like he was living in the shadows, his American Dream vanished, leaving his reality una pesadilla — "a nightmare."
A turning point came in the form of inspiration he drew from the DREAMers — the young adults who were fighting for legal status under President Obama after being brought to the country as young children or infants.
"It was extremely impressive because those are situations we don't see in our countries. I thought to myself, 'In this moment, I believe in democracy. In this moment, I believe that we have the freedom of expression. I believe we have the right to protest,'" Castellanos said. "So the lesson those young people taught me is what has made me come out and fight."
The present is reminiscent of the past for Castellanos, as Biden will return to the White House — this time as president. He hopes Biden can apply the lessons from his tenure as vice president to achieve immigration reform.
"Many say he can't, but I know he can because he has the experience from when he was with President Obama, of all the stumbles and things that impeded their efforts to provide immigration relief to many undocumented people in this country," he said.
But none of this reform can be achieved without more public engagement on behalf of the undocumented community, Castellanos said.
"In the future, all undocumented immigrants should lose their fear, come out of the shadows and fight with us because we deserve a dignified job, a dignified home, a dignified health care system and a better world," he said.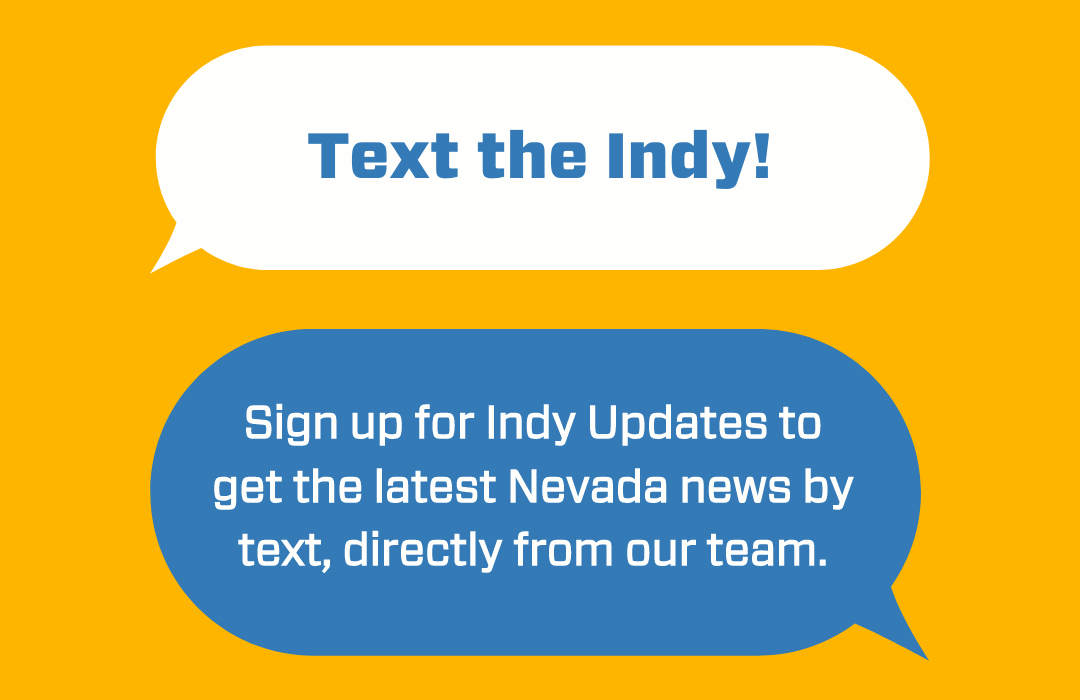 Featured Videos