Car bombing murder of former Vegas FBI agent remains a neon mystery after 50 years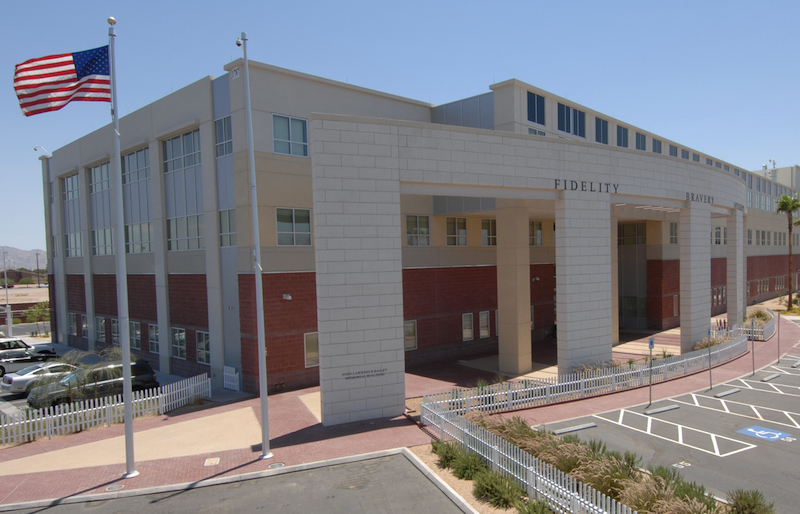 By some accounts, Las Vegas attorney and former FBI Agent George William "Bill" Coulthard was at the top of his game personally and professionally on July 25, 1972, his last day among the living.
Having just returned from a business trip to Colorado, Coulthard shared a quiet lunch downtown at the Golden Nugget with his law partner, John O'Brien, then drove to his nearby office in the Bank of Nevada building. He steered his Cadillac into a third-floor parking space in the bank's garage, then headed into work.
He returned to his car around 3:30 p.m. and was behind the wheel minutes later when a bomb planted under the vehicle detonated, blowing Coulthard's body to pieces. The explosion, later determined to contain up to four sticks of dynamite, blasted a hole in the garage's concrete floor and started a fire that burned up a dozen vehicles. Charred beyond recognition, Coulthard's identity had to be determined by dental records.
Black smoke billowed from the garage and the shockwave of the explosion broke light fixtures on the bank's main floor. The building was evacuated. Witnesses that day described their confusion, some thinking a plane had hit the building, and their horror at the loss of life.
Jaded Las Vegas had been shaken to its foundation.
Coulthard, a man with a wide circle of friends, had made someone mad enough to kill him. But who?
Some still ask that question nearly half a century later. Although police identified a list of possible suspects, and evidence pointed to a contentious casino land lease negotiation as a likely motive, the murder remains officially unsolved. Efforts by Metro homicide detectives and FBI agents resulted in thick investigative files, but not a single charge.
After almost 50 years, historians and organized crime experts differ on the identity of the killers, but agree the Coulthard murder still reverberates not just because it remains unsolved, but because of what it says about the real Las Vegas of a not-so bygone era.
The brazenness of the crime, author and historian Michael Green says, was a reflection of an arrogance of unchecked power and "may have been a precursor or a sign of how certain interests around here really thought of Las Vegas as their town and not to be messed with."
It also made a farce of the romantic notion that Las Vegas was outgrowing its shadowy roots.
"The Coulthard car bomb murder is Exhibit No. 1 in the case to dismiss the persistent notion that Las Vegas was safer when the mob ran it," says author and Mob Museum vice president of exhibits and programs Geoff Schumacher. "Coulthard was killed by the kind of people who solve problems in barbaric ways. The bombing was a startling reminder to Las Vegans that gangsters don't only kill each other, and they don't do all their killing outside the city limits. It is not a coincidence that federal and state efforts to crack down on the mob's influence in the casino industry picked up speed in the years following Coulthard's murder."
Major FBI investigations would eliminate most of traditional organized crime's presence in Las Vegas casinos through several high-profile cases, but justice for Bill Coulthard did not come. Former Las Vegas FBI Special Agent in Charge from 1980-1984 Joe Yablonsky claimed to have assigned agents to investigate the case, but years later admitted, "We just never could put it together." A stark acknowledgement considering that the deceased was the first FBI agent ever assigned to Las Vegas at a moment when the city was becoming a burgeoning international gambling empire.
At 56, the Iowa-born Coulthard had made the grade by anyone's measure. After arriving in Las Vegas in 1939 as the city's first FBI agent in residence, Coulthard's marriage to Lena Silvagni prior to World War II placed him in pioneer contractor and casino man P.O. Silvagni's close-knit clan. Born in 1873 in Grimaldi, Italy, Silvagni spoke with a heavy accent and had once been a business partner of rumrunner and gambling ship boss Tony Cornero. Silvagni built and operated the Eldorado Club Casino and the Apache Hotel, considered the class of Fremont Street in its day.
Coulthard resigned from the Bureau in 1946 to embark on a legal career. After first serving as a deputy city attorney, he won a seat in the Nevada Assembly, rising to speaker pro-tem in 1953. His fortunes thrived in private practice, where he represented an eclectic array of clients that included Strip headliners and visiting celebrities.
Lena's death in 1955 gave Coulthard an interest in the family's lucrative ownership of the ground beneath Benny Binion's Horseshoe Club. A former Dallas gambling boss, Binion and his family ran the Western-themed operation on the site of the Eldorado and Apache, and his family business ranked among the most profitable casinos in Las Vegas for decades.
Coulthard remarried, built a new family and a home in posh Rancho Circle, but brothers Michael and Victor Silvagni remained his partners in an agreement that gave the holders the right of first refusal. If they needed to sell a piece of the lease to pay a gambling debt or for any other reason, they first had to deal with their former brother-in-law. Over time, the lawyer's percentage grew until he became a 37-percent shareholder of the Silvagni family's real estate, according to published reports.
From the start, police detectives focused on an ongoing landlord dispute between the Binions and Coulthard and the Silvagnis as a motive for the attorney's murder. With the lease set to expire and negotiations at loggerheads, investigators surmised, someone decided to eliminate the problem. Sourcing newly released FBI documents released under the Freedom of Information Act, in 2001 The Money and the Power authors Sally Denton and Roger Morris concluded, "Shortly before his death … Coulthard had negotiated the sale of the property to one of Binion's competitors …" A hotly disputed FBI affidavit echoed the same view.
Although the Binions signed a 100-year lease at what was reported as "low rent," others denied the negotiation was acrimonious. Coulthard's law partner John O'Brien, one of the last people to see him alive, recalled that his friend had been relaxed that day. If Coulthard had been anxious about the ongoing land lease negotiation, he didn't show it or discuss it with his colleague.
O'Brien remembered something else from that tragic day and the tumultuous weeks and months that followed. Although he was one of the last people to speak to Coulthard and knew him better than almost anyone, O'Brien wasn't interviewed by the FBI until 1999 – 27 years after the murder.
Benny Binion's notorious past fit the viciousness of the brazen bombing – he was suspected of being behind the car bomb murders of former Dallas gambling rival Herb Noble in 1951 and his wife Mildred two years earlier. Binion admitted killing three men whom he swore had it coming, and spent time in a federal penitentiary for tax evasion, but by the early 1970s swaggered through the Horseshoe resembling more a cowboy caricature than Al Capone.
Las Vegas has long worked its dark marketing magic on its calloused casino pioneers. In reflecting on Binion's image, author Al Alvarez observed, "Tough times make tough people, but age, reputation and great wealth turn tough people into lovable old characters."
Police also considered the Silvagni brothers suspects. Victor made no secret of his dislike of his former brother-in-law after watching their family fortune shift into Coulthard's control.
Finding a hitman in Las Vegas has never been difficult, and the list of potential suspects in the Coulthard case was lengthy. Notable among the murder suspects were mob figures Gerardo Denono and Al Mauriello. Denono, a killer and burglar, had the distinction of also being an FBI informant. One witness interviewed placed him near Coulthard's home prior to the bombing, and Denono failed a lie-detector test.
With a reputation for everything from drug dealing to contract killing, Mauriello would be convicted of conspiracy in the 1997 murder of Chicago mob figure "Fat Herbie" Blitzstein.
Then came Tom Hanley and his son, Andrew Gramby Hanley. They were known hit men associated with the Chicago mob, but available for hire at the right price. They also were reputed to kill with explosives. They were convicted of murder in the 1977 slaying of Culinary Union leader Al Bramlet on orders from the Chicago mob.
Years after the murder, Tom Hanley's former common law wife Wendy reported father and son discussing intimate details of the murder of the attorney. Longtime Las Vegas journalist and author Joe Schoenmann interviewed Wendy Mazaros at length for his book on her life, Vegas Rag Doll.
"The Coulthard murder was, in many ways, a sign of the times," Schoenmann says. "Though many had the idea that the Hanleys were behind it, there seemed to remain a strong fear in the area—of the influence of the mob. But, also, of the Hanleys, who were seen, in many ways, as untouchable as they had been accused and were believed to have been the father-son team behind other bombings over the years."
In the months following the murder, leads leaked from every corner of Las Vegas and from inside the police department as detectives and federal investigators with the ATF sifted through evidence and tried to separate fact from street rumor and outright conjecture. Tragicomic pursuits of possible suspects, notably by Las Vegas Sun Publisher Hank Greenspun and his top columnist Paul Price, generated breathless headlines and hot copy, but little more.
A reward of $75,000 for evidence leading to the arrest and conviction of the persons behind the killing went uncollected.
Mob-linked bombings continued throughout the decade with deadly explosions in Kansas City and more than 30 in Cleveland alone. Closer to Las Vegas, the June 1976 car-bombing in Phoenix of Arizona Republic investigative reporter Don Bolles added a twist to the Coulthard mystery. Bolles had been pursuing possible organized crime links and political corruption inside Arizona's dog racing business when his Datsun exploded, mortally wounding the reporter. Bolles, a father of seven, died several days later.
An investigation revealed similarities between the trigger detonators used in the Bolles and Coulthard bombings: "a trimble trigger with a guitar pick, which happened to be the trademark of a Las Vegas-based hit man," Denton and Morris reported.
By the end of the decade, rumors remained rampant, but the leads had gone cold. Metro Lt. Beecher Avants kept the case alive, and according to one detective Avants believed one of the Silvagnis hired the Hanleys to do the job. But Avants and other experienced investigators found themselves at a loss for what to do next in a crime with multiple suspects and no one talking.
That led to suspicions of a possible coverup inside local law enforcement, long known for its cozy relationship with the casino family. Binion's close friend Sheriff Ralph Lamb held a tight rein on the department. Lamb survived a tax evasion trial based in part on unreported income he received via a loan from Binion which had not been repaid. The so-called "Cowboy Sheriff," a legend in local law enforcement circles, in an interview years later denied ever trying to influence the case even as he defended the Binion family.
Following Lamb's ouster from elected office, a detective assigned to Metro's Intelligence Unit found a section of the Coulthard case file hidden in the back of a desk. The discovery was made during a housecleaning inside the unit by Lamb's successors who also found that veteran Metro detectives were leaking intelligence information to associates of the Chicago mob.
When Avants left Metro to assume duties as the chief investigator for the Clark County district attorney's Office, he took the Coulthard file with him, possibly for security reasons and to continue to work the case.
The investigation stalled for years with only occasional references to the murder in the press. The shattered Coulthard family endured the indignity and lack of closure that came with the officially unsolved murder. Coulthard's son William Coulthard followed in his father's professional footsteps, becoming an attorney and opening a practice downtown not far from site of the murder. He has rarely spoken publicly about the case and declined to be interviewed for this story.
Metro cold case homicide detective Dave Hatch reopened the Coulthard file in the mid-1990s and pored over investigative reports in search of something well-meaning investigators might have missed. A veteran of more than 400 murder investigations, Hatch was a decorated Vietnam combat veteran who was well aware of the case's loose ends and political volatility. In an affidavit, Hatch reviewed the list of suspects and concluded, "Throughout the investigation the persons mentioned above as possible suspects were constantly being named by informants/concerned citizens as being principals in this murder."
By the late 1990s, Benny Binion had been dead a decade. Binion's Horseshoe had seen better days, but the family was back in the news. Benny's troubled son Teddy Binion, whose longtime drug use and mob associations had driven him from the casino industry, died mysteriously of a drug overdose on Sept. 17, 1998. Authorities prosecuted the death as a homicide, winning a conviction of Binion's former girlfriend Sandra Murphy and boyfriend Rick Tabish. The convictions were overturned on appeal, and the defendants prevailed in a retrial.
In December 1999, FBI Special Agent Gerald McIntosh was investigating a suspected interstate drug trafficking ring that included cocaine dealer and longtime Las Vegan Robert Marshall. A one-time college football player, Marshall had spent much of his adulthood on the edge of the casino industry, had worked at Binion's Horseshoe, and was well known to the family. He was also suspected of knowing some of the family's secrets, according to confidential informants, including the identities of those responsible for the Coulthard murder.
In an affidavit seeking a wiretap on the phones of two Las Vegans with ties to the Binions, McIntosh described a criminal enterprise that stretched back three decades and stated that recorded conversations could contain "discussion of enterprise members' knowledge and their associates' role and participation in the murder of Teddy Binion on September 17, 1998."
It was volatile stuff.
McIntosh placed the Binion family in a harsh light, insinuating that surviving brother and respected casino man Jack Binion might have played a role in his little brother's death. From the affidavit: "During the years (Benny) Binion and his sons ran the casino, various confidential informants indicated the casino was operated through a continuous pattern of racketeering activity, including alleged murders, kidnappings and money laundering." The agent described a criminal enterprise that stretched back three decades.
The Binion family pushed back. Marshall received help in knocking down the content of the FBI affidavits, which were riddled with the use of confidential informants. It didn't help Marshall, a four-time convicted felon, at trial.
As Marshall's case went to the jury in 2002, his court-appointed attorney, Assistant Public Defender Michael Kennedy, alleged his client had been targeted in an attempt to solve a then-30-year-old murder.
"Why is Marshall so valuable to the FBI?" Kennedy asked jurors. "They thought he had knowledge of a car-bombing murder in 1972, and he told them what he knows, but in the 1970s some snitch told the FBI that Marshall killed Coulthard … That's why it's important for the FBI to have Marshall in the middle of something."
Given the opportunity to cooperate, Marshall declined despite facing what amounted to a life sentence in federal prison. Tagged as a career offender, he was convicted of conspiracy and distributing cocaine and in 2003 was sentenced to 262 months. Marshall died in a prison hospital without sharing his secrets, whatever they may have been. True to the intrigue of the unsolved murder, while Marshall was on his death bed a Las Vegas newspaper columnist received a series of calls claiming to be from one of his fellow inmates boasting about having inside information on the Coulthard murder.
Like so many other leads, it went nowhere.
Unsolved after half a century, the Coulthard car bomb murder remains a stain on the dark heart of Las Vegas.
John L. Smith is an author and longtime columnist. He was born in Henderson and his family's Nevada roots go back to 1881. His stories have appeared in Time, Readers Digest, The Daily Beast, Reuters, Ruralite and Desert Companion, among others. He also offers weekly commentary on Nevada Public Radio station KNPR.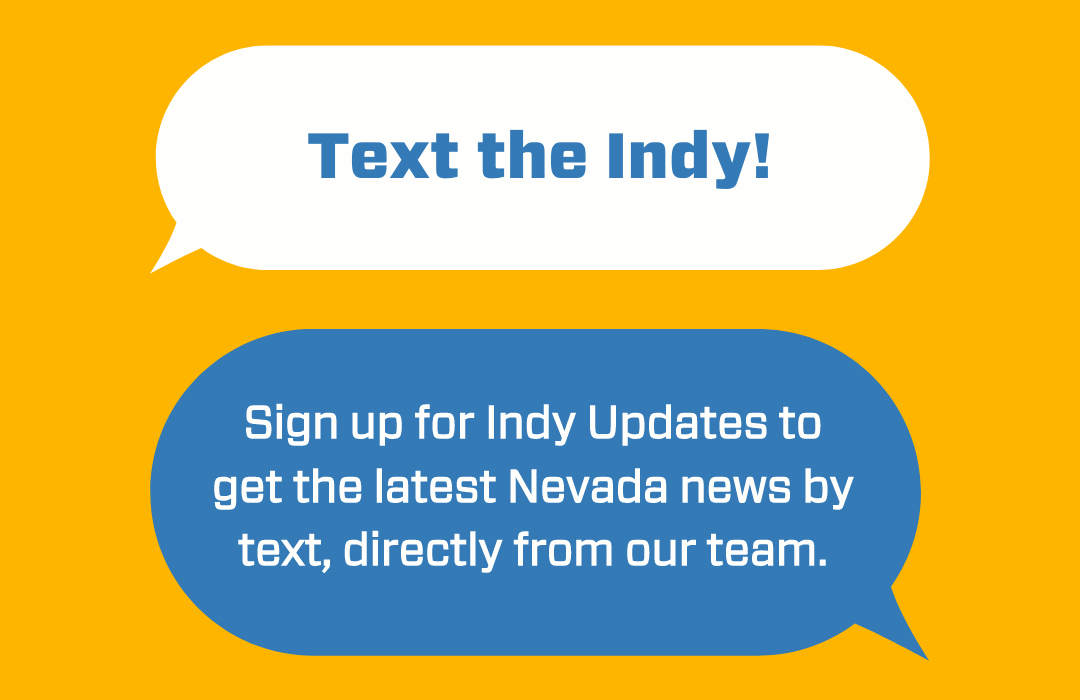 Featured Videos
Comment Policy (updated 4/20/2021): Please keep your comments civil. We reserve the right to delete comments or ban users who engage in personal attacks, use an excess of profanity, make verifiably false statements or are otherwise nasty. Comments that contain links must be approved by admin.