Carson man dishes on two decades behind high school snack bar
Plus a recap on a town hall featuring three Clark County School Board trustees, and the latest on a proposed regulation on high school start times.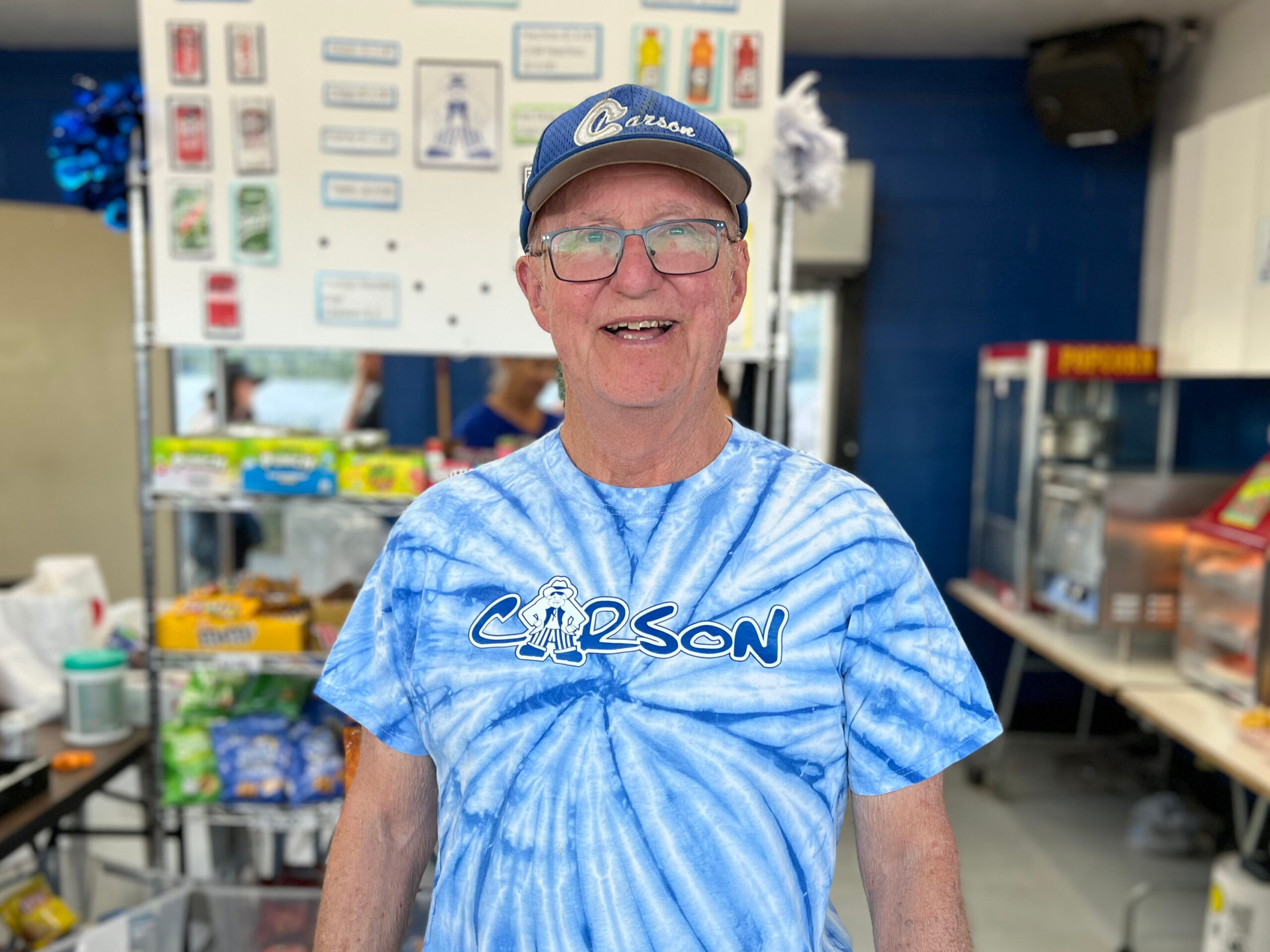 Good morning, and welcome to the Indy Education newsletter. I'm Rocio Hernandez, The Nevada Independent's K-12 education reporter.
This newsletter provides a recap of the latest education stories as well as highlighting interesting educators, students, programs and other events and resources throughout the state.
I want to hear from you! Send questions, comments or suggestions on what I should be covering to [email protected].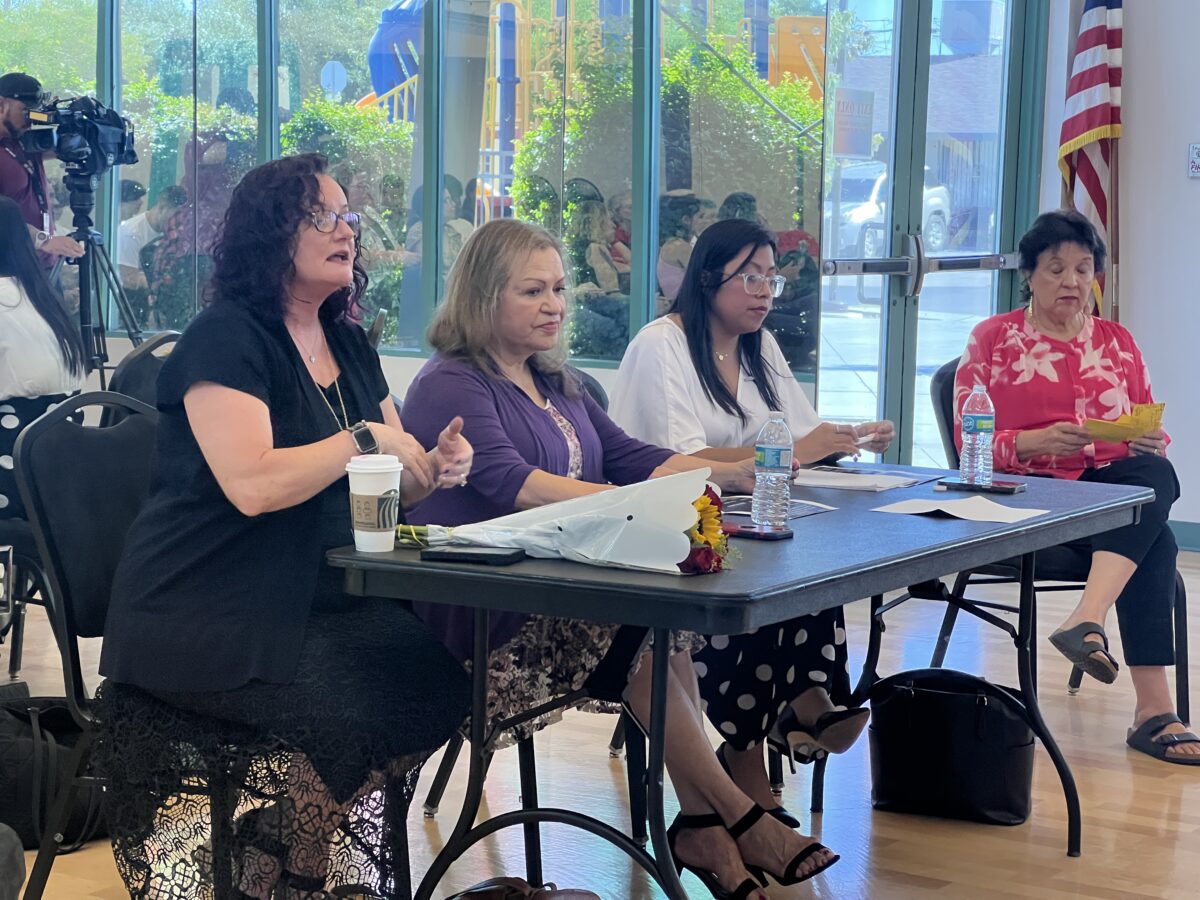 News Briefs
🎤 Clark County School Board trustees explain board policies, limitations of role — Clark County School Board Trustees Linda Cavazos, Lisa Guzmán and Brenda Zamora held a town hall meeting this Saturday where they answered questions from the audience about their role and limitations as trustees, explaining how the board's meeting agendas are set by the school board president and Superintendent Jesus Jara. The three trustees are often part of the minority since they are outvoted by the other four trustees.
They also commented on the ongoing negotiations between the Clark County School District (CCSD) and the teachers union as well as recent school closures because of teacher absences, though they couldn't say much because trustees aren't part of the negotiations and closures are decided by school principals and Jara. Guzmán, who's also assistant executive director for the Nevada State Education Association (NSEA), didn't speak directly about CCSD's negotiations with the Clark County Education Association, which is not affiliated with NSEA, but said from her experience in other negotiations statewide, having mutual respect is an important part of the process.
"As soon as one party determines that they no longer have respect for the other party that's when things break down," she said.
The event was hosted by three of the seven trustees without involvement from CCSD. Cavazos said this was the first event of its kind since the COVID-19 pandemic. The trustees is hoping to hold future events in the communities Guzman and Zamora represent. Watch the full town hall here.

⏰ Pushing back school start times — The State Board of Education is moving forward with a proposed regulation that would require Nevada high schools to start their school days at 8 a.m. or later. The board approved draft regulation language at its meeting last Wednesday. The next step is to send the draft to the Legislative Counsel Bureau, which will write the final version of the regulation language. It will need a final approval by the board.
Proponents of the policy argue that research supports later school start times to support teen's physical and mental health. But the policy has received push back by school districts including Clark County where many high schools start at 7 a.m. During public comment, the district's General Counsel Luke Puschnig said the school district questioned whether the board has the authority to "make this type of sweeping change" and said the school district may pursue litigation or other steps to block the regulation.
If approved, the policy would be gradually implemented beginning next school year. The board has proposed issuing waivers for schools that "face unique challenges in modifying their start times." The policy would require schools that start earlier than 8 a.m. to provide alternative options.
For about two decades, Dave Lawson, 78, had been a staple at Carson High School's sporting events, slinging out snacks for sports-hungry fans from the school's concession stands.
Lawson first began running concessions in 2001 when his daughter was part of the school's volleyball team. His role later expanded into other sports and eventually, he not only sold snacks during the games, but was responsible for managing the inventory for the concessions.
"I just enjoyed it," said Lawson, a retired state accountant and Navy veteran. "I don't know if there was a favorite thing that I looked forward to. It was just the overall operation, seeing people and talking with them at the events themselves."
He said some of his best sellers were popcorn and hot dogs made with meat from Flocchini Family Provisions.
"They were very good hot dogs, the same dogs are sold at the Reno Aces professional baseball games," he said.
His commitment to the role was so strong that in 2013, when he was diagnosed with colon cancer, he found a way to continue working concessions in between his treatment.
"It kept me busy and got me out of the house again," he said. "The cancer issue, fortunately, came at the right time, and wasn't that dreadfully serious, and so I just kept chugging along."
Lawson has been cancer free for nine years. Last fall, Lawson had other health issues and decided it was time to retire from the concessions job. The school district invited him back last month to present Lawson with a framed varsity letter "C."
"I have enjoyed every moment of working with the staff and students," Lawson said. "It has been a wonderful experience that I will cherish forever."
Have a student or staffer who we should feature in the next edition of School Spotlight? Share your nominations with me at [email protected].
Reading Assignments 
Clark County schools seek restraining order against teacher union over staff absences
In the filing, the Clark County School District said one school was forced to close after 29 of its 33 licensed educators called out.
Indy Q&A: Former director on charter schools' growth, diversification since 2019
An exit interview with Rebecca Feiden, who is leaving the State Public Charter School Authority for a role with a national organization that mentors new leaders in education.
Teacher-led PAC files petition to block public funding for A's stadium in Vegas
More than 102,000 signatures will be needed to qualify a referendum for Nevada's November 2024 ballot.
Henderson school cancels classes over staff absences
The school cited "an unexpected number" of absent staff and teachers. Since then, more closures have occurred at other campuses including Givens Elementary School in Las Vegas and Sewell Elementary School in Henderson.

Extra Credit Reading
Hundreds of Las Vegas and Tampa area schools drop Paper's online tutoring
Hundreds of schools in two of the nation's largest districts have stopped offering online tutoring through the company Paper, following questions about quality and cost, Chalkbeat reported.
Upcoming Events
🍎 Washoe County School Board meeting – Sept. 12 at 2 p.m.
The agenda includes a presentation on the draft of the district's student behavior manual and a presentation and possible action on a recommendation to construct a new school in Spanish Springs in the northeast Reno-Sparks area.
🎤 Washoe County Trustee Town Hall – Sept. 13 from 6-7:30 p.m.
Washoe County School Board Trustee Jeff Church is hosting a town hall meeting this Wednesday at the new JWood Raw Elementary School. The event is open to all WCSD constituents including parents, students and taxpayers. Food will be provided.
🍎 Clark County School Board meeting – Sept. 14 at 5 p.m.
The agenda includes student discipline data and a potential appointment to the sex education advisory committee.
Students from McQueen High School's building and construction tech program getting their hands dirty.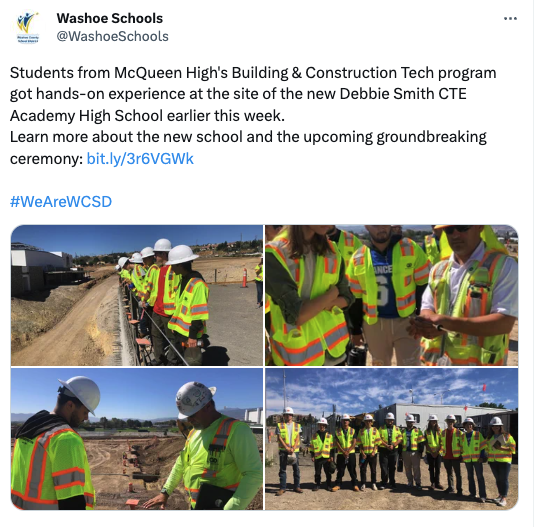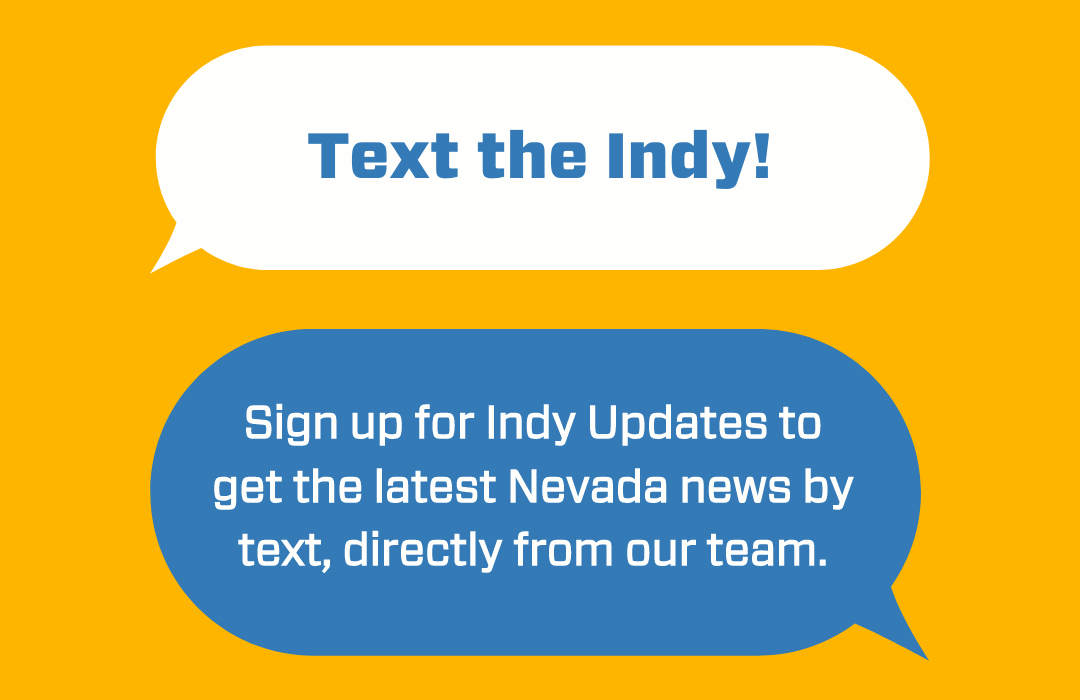 Featured Videos