Charter schools, including one launching this year, make the pivot to distance education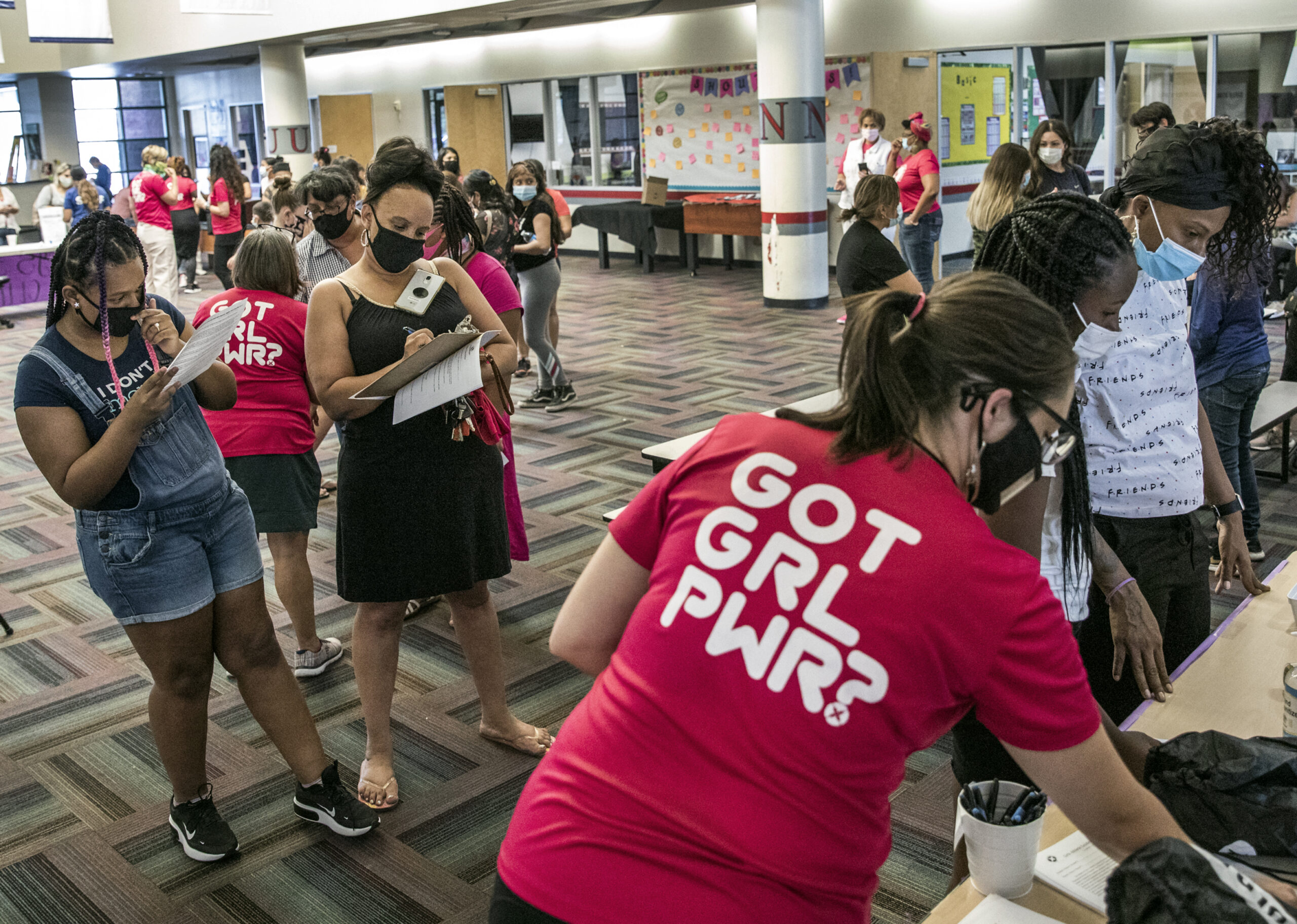 The scene had all the trappings of a typical back-to-school orientation.
Jittery students. Smiling teachers. Inquisitive parents. And routine paperwork.
But, on this recent afternoon, soon-to-be students at the Girls Athletic Leadership School (GALS) wore face masks and stood on floor markers to create social distance. Desks in nearby classrooms featured plexiglass barriers. And schedules disseminated to families detailed the remote learning model that would usher in the new academic year.
The pivot to distance education was the latest twist in GALS' unorthodox journey to open amid the COVID-19 pandemic. The new charter school — housed in a Boys & Girls Club near UNLV — will be a girls-only education setting, serving students in sixth and seventh grade to start. Jennifer McCloskey, the founder and executive director, began this quest as a mother who noticed lapses in the education system that affected her daughters' confidence. Her oldest daughter, for instance, was in a middle school class where students' weights were measured and shared out loud.
A series of similar incidents over time convinced McCloskey, a former executive manager with the Department of Interior, that middle school girls needed a better environment to nurture them at such a critical age. The conclusion set off a two-year mission to launch GALS, which is part of a charter network that has other schools in Denver and Los Angeles.
"It just feels like what we're doing matters, you know?" McCloskey said. "It does feel like we're going to be able to make a difference."
GALS, like multiple other charter schools in the Las Vegas Valley, planned to welcome its inaugural students with full time in-person instruction. Now, the staff will be navigating how to launch a new school virtually while still fostering a sense of community.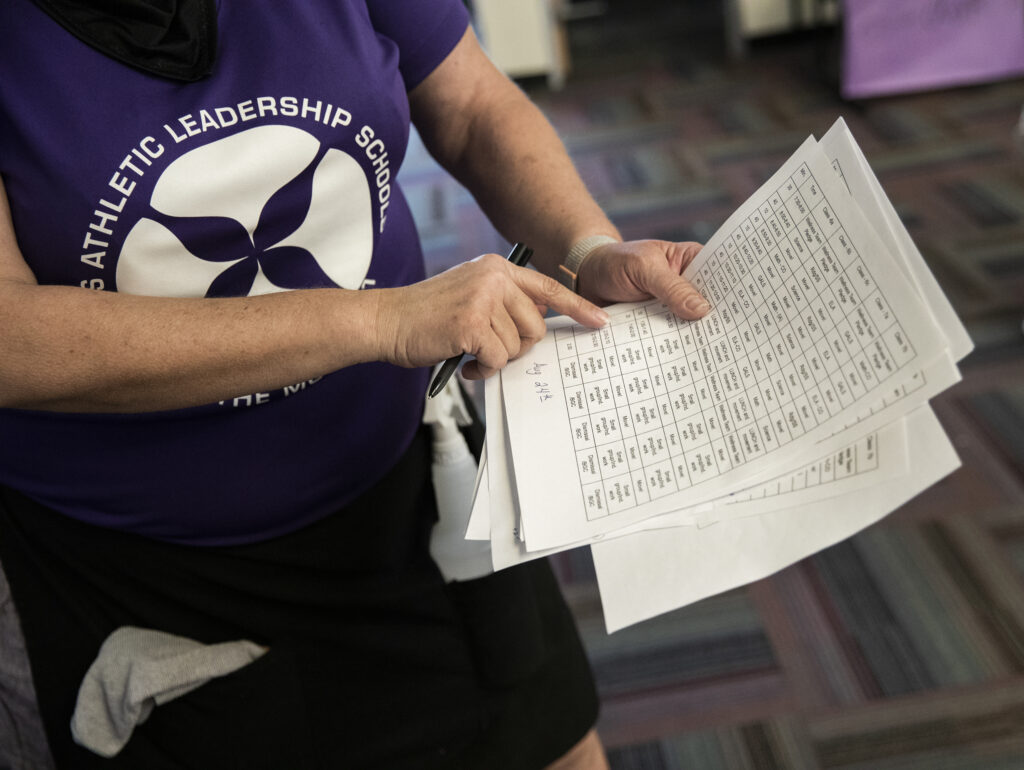 ***
Rebecca Feiden, executive director of the State Public Charter School Authority, issued a memo Aug. 5 directing charter schools located in Clark, Elko and Washoe counties to open under distance education if their students were returning prior to Aug. 24.
The guidance repeatedly mentions COVID-19 and came two days after Gov. Steve Sisolak announced he would begin implementing a targeted approach to curb the spread of the virus. State officials already had identified Clark, Elko and Washoe as counties with elevated risk for COVID-19 transmission; hence bar closures that remain in effect in those areas.
Feiden's memo asks charter schools in those three counties to maintain virtual instruction at least through Aug. 21. More guidance is expected in the coming days.
"This will allow schools to monitor the newly released data and criteria and review updated guidance expected to be released by local health districts in order to potentially prepare for a hybrid or in-person opening with a more complete understanding of the local circumstances," Feiden wrote.
The recommendation came as a letdown, although not a complete shock, to charters that had been moving forward with in-person learning plans.
Gabe Shirey, the founder and executive director of Signature Preparatory in Henderson, attributed 15 percent of the charter's enrollment growth this year to families who favored fully reopening schools.
"Our parents were the type that want to go back full time," he said. "That's why they came to our school. It's disappointing, but always we have to take our students' health as the No. 1 priority."
The Charter Authority's memo wasn't the only deciding factor, though. During a marathon final legislative hearing of the most recent special session, state lawmakers passed Senate Bill 4, which stripped schools and health care facilities from additional liability protections. School districts and charters retained normal litigation immunity offered under existing law, but critics said the lack of enhanced liability standards could open them up to litigation.
Shirey said Signature Preparatory likely would have reopened had SB4 not excluded schools. But the shift to distance education has been seamless, he said, because the school prepared for that possibility.
"As we speak right now, I've got 300 parents outside in the car loop picking up packets, Chromebooks, WiFi hotspots," he said Tuesday morning.
Feiden said her memo requesting a digital start to the school year was based solely off of health factors, not SB4.
More than anything, Victor Salcido, executive director of the Charter School Association of Nevada, said SB4 — which passed shortly after midnight on Aug. 6 — seemed to create confusion. He said the exemption for schools and health care facilities may have mistakenly given people the impression that those entities were having something taken away, when, in reality, they were not receiving additional protections.
Still, the end result wasn't what the association wanted to see.
"Now, obviously we would have preferred that extra layer of protection," he said. "That would have been absolutely a preference."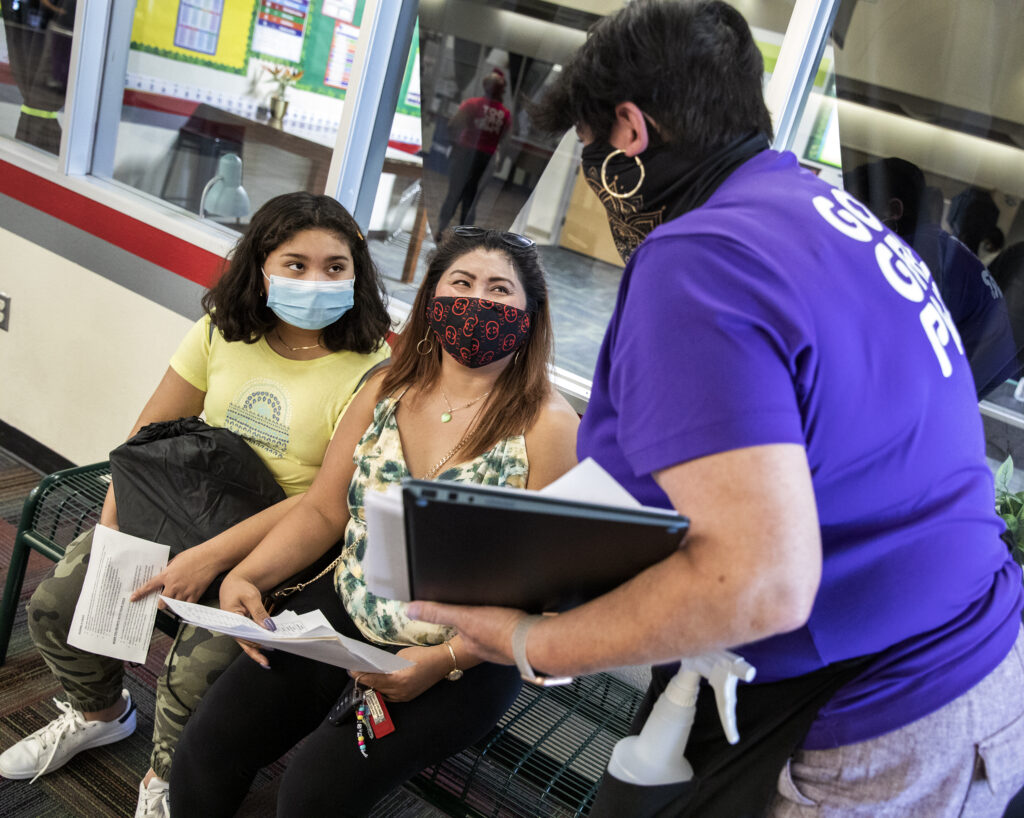 ***
At GALS, the transition to digital learning will include what school leaders are calling a "soft opening" the week prior to classes starting Aug. 24. Two groups of 35 students will attend either morning or afternoon sessions, where they will be introduced to the technology for distance learning and participate in some team-building exercises. No more than seven children will be in a classroom at the same time, said Krista Yarberry, GALS' head of school.
Not all of the school's 125 inaugural students will attend in person. The remaining students will participate online from home. Yarberry said the charter intentionally invited students who live in the surrounding low-income neighborhood to attend the in-person soft opening.
"We are ready to ensure there's not going to be a gap in our children's learning," she said. "They're not going to fail. They're going to get five-day-a-week instruction — strong instruction — no matter what has happened."
When classes begin virtually, students can attend school from home using their school-issued Chromebooks or, if they're members of the Boys & Girls Clubs, they can work from there, McCloskey said. The Boys & Girls Club staff, per an agreement with the charter school, will monitor the students, who will be socially distanced when in the building.
About 85 percent of GALS' students live within a three-mile radius of the school, and that was by design. School leaders used a guerilla marketing-type strategy to attract students who lived in the neighborhood. They cold-called families, visited nearby apartment complexes and stood outside stores and talked to parents with school-aged children on their way in.
Of the incoming students, about 85 percent qualify for free or reduced-price lunch, 35 percent are learning English as a second language and 15 percent receive special education.
McCloskey and Yarberry, who essentially serves as the school's principal, knew social media-driven recruitment efforts wouldn't yield the students they most wanted to serve.
"Our families don't know what a charter school is," McCloskey said. "They don't even know that that's a school choice for them. We have to do a whole lot of educating to help them understand who we are and what we offer."
In the case of GALS, that means an education philosophy driven by integrating movement and project-based learning into the curriculum. Students will participate in regular yoga, dance or exercise breaks, which will help them focus afterward. But they also will see movement weaved into academics. Yarberry introduced a student to the "fraction dance" at orientation to ease her math fears.
It all ties back to the school's name.
"That's the athletic part," Yarberry said, referring to movement. "The leadership part is that social-emotional learning. What are your strengths? What are your goals? Where do you want to go? How do you get there? All of that."
The philosophy wasn't necessarily an easy sell to prospective students. Jasmine Danielle Oceguera, 11, wasn't exactly thrilled about leaving her friends and not matriculating to the neighborhood's traditional middle school.
"I actually didn't want to go," she said.
But with her mother's encouragement, here she was watching her new peers — maybe future friends — line up for photos. Oceguera said the school seemed "cozy," and she didn't mind that middle school-age boys wouldn't be joining her in class.
"I'm happy about that," she said.
"Me too," her mom added, laughing.
For now, Oceguera said her focus is on earning good grades, but the change in school may be preparing her for a bigger transition down the road: The sixth grader said she dreams of studying abroad in South Korea.
This story was updated to remove a reference to it being the only all-girls school because an all-girls private school exists in Nevada.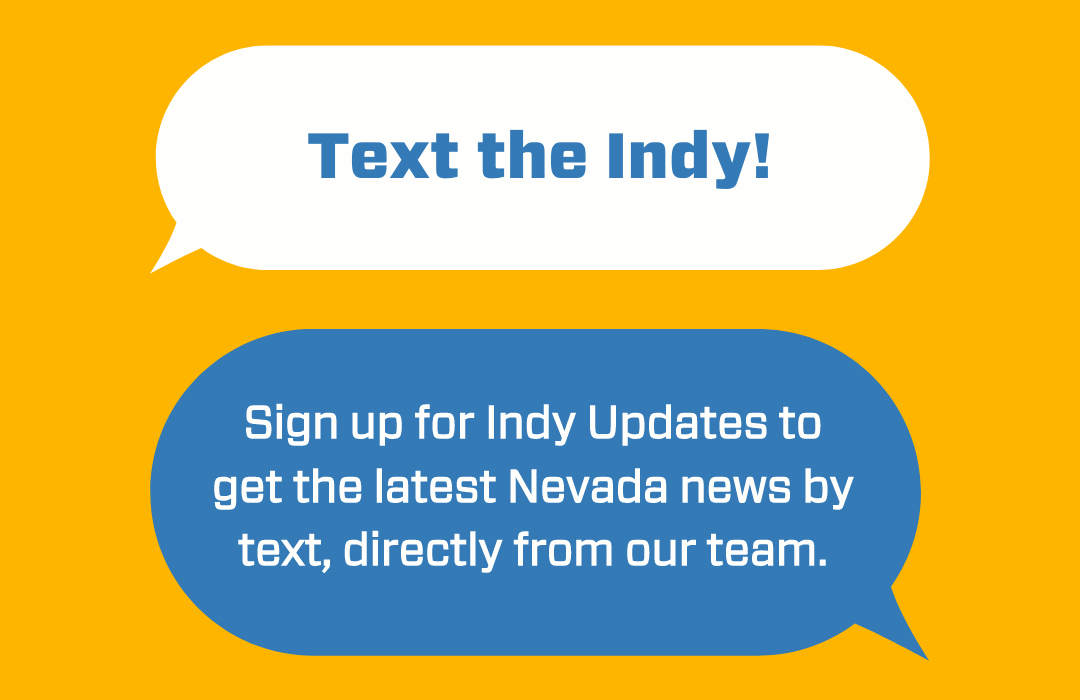 Featured Videos
Comment Policy (updated 4/20/2021): Please keep your comments civil. We reserve the right to delete comments or ban users who engage in personal attacks, use an excess of profanity, make verifiably false statements or are otherwise nasty. Comments that contain links must be approved by admin.