Church camp owners take aim at refuge diversion in Nye County water rights dispute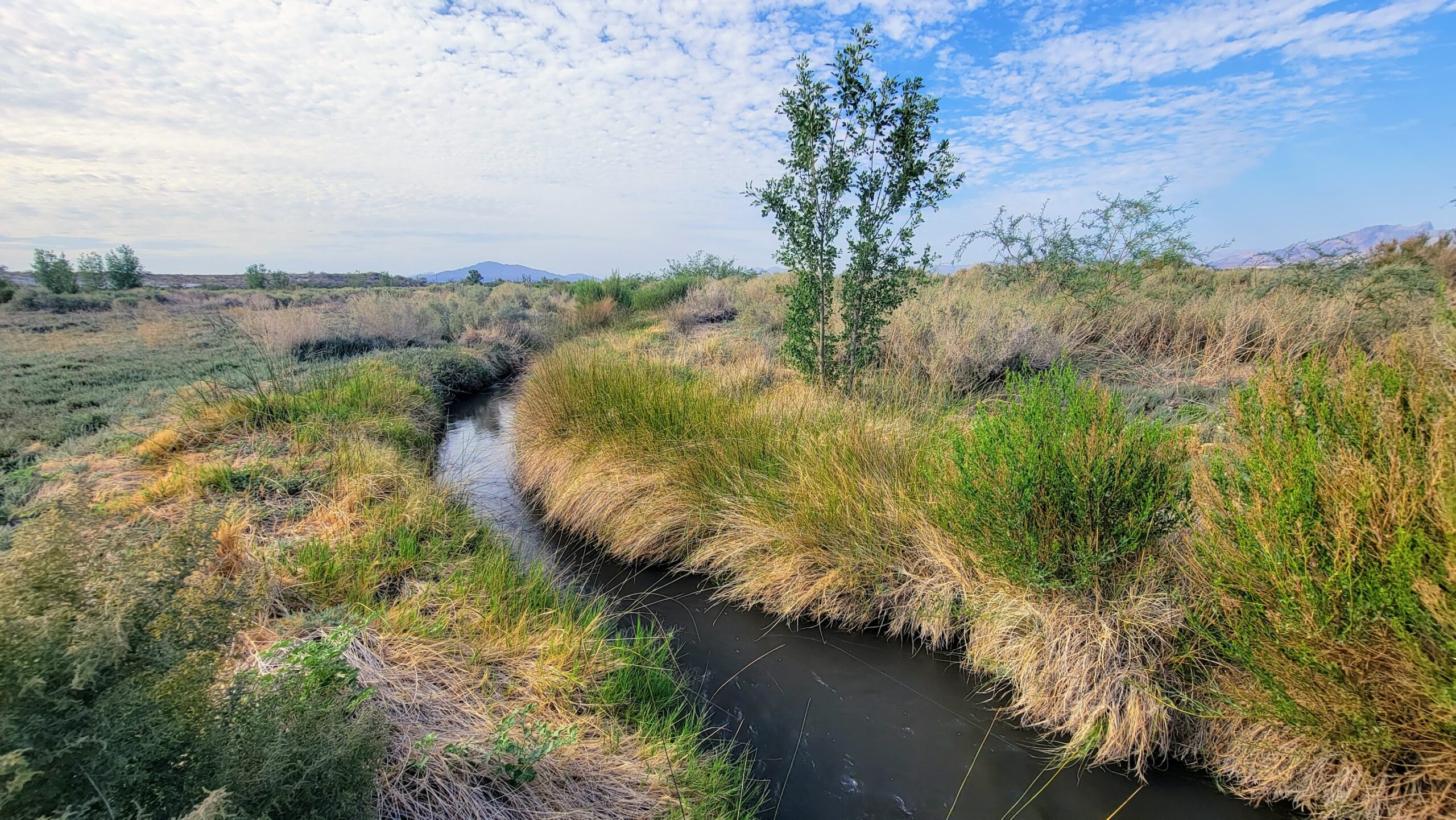 Good morning, and welcome to the Indy Environment newsletter.
I'll be offline most of next week, but the newsletter will be back at the end of the month.
As always, we want to hear from readers. Let us know what you're seeing on the ground and how policies are affecting you. Email me with any tips or suggestions at [email protected].
To get this newsletter in your inbox, subscribe here.
---
Four springs feed the Carson Slough, a wide meandering collection of marshy channels that run through the Ash Meadows National Wildlife Refuge in Nye County. In and beside these waters live rare plants and fish, including the Ash Meadows speckled dace and the Amargosa pupfish.
Like so many species in the Great Basin, their habitat hinges on a small amount of water — and that water has been (and continues to be) contested, the subject of multiple legal proceedings.
In recent weeks, the Carson Slough has re-emerged as a flashpoint in Nye County, where the sheriff and local county officials have sided with landowners who claim rights to the waterway and vowed to breach an earthen berm controlled by federal wildlife managers. Although the diversion has not been fully disrupted, some damage has already occurred.
"Recent damage to the Fairbanks Spring channel in the Carson Slough has been documented, and we are working to determine next steps," Jackie D'almeida, a spokesperson for the U.S. Fish and Wildlife Service, said in an emailed statement Wednesday. "We will continue to work with the private landowner and the State of Nevada as we seek a resolution to this matter."
Deputy State Engineer Micheline Fairbank said the state also conducted a field investigation.
With echoes to the Sagebrush Rebellion, which has deep roots in Nye County and across rural Nevada, the conflict has pitted local property owners — prepared to damage a diversion with heavy machinery — against the U.S. Department of Interior, which has the legal authority to manage public land across large swaths of the West and enforce federal environmental laws.
In 2010, federal wildlife managers built a berm to redirect the flow of the Carson Slough. The berm effectively returned the waterway to its natural path and floodplain, a restoration effort that the U.S. Fish and Wildlife Service argued was necessary to benefit the fish species. But in its construction, there were major consequences downstream, for one user in particular.
For decades, the natural path of the Carson Slough had been diverted to flow through Patch of Heaven, a 40-acre church camp with water rights once associated with Key Pittman, a Nevada senator at the turn of the 20th century, and later by Dick Carver, a Nye County commissioner, who was known for once helping to bulldoze open a road the U.S. Forest Service had closed.
Today, the land is owned by Pastor Victor Fuentes and his wife, Annette Fuentes, who run the church camp. When they first purchased the land in the 2000s, the Carson Slough was flowing through their property, and the waterway was used for baptisms. The oasis, northwest of Las Vegas, attracted other congregations to visit too — groups that would help to support Patch of Heaven with donations, Victor Fuentes recalled in an interview. The water on their property, though, would dry up with the construction of the U.S. Fish and Wildlife Service's berm.
Patch of Heaven worked to regain access to the stream through the courts and by bringing its claims to the Nevada state engineer, the state's top water regulator. In 2016, the state issued a ruling that returned a "historic" flow of water to the property — about 1.39 gallons per minute. Rather than coming directly from the Carson Slough, the federal wildlife agency built a pipeline to deliver the water to Patch of Heaven. And Fuentes claimed the pipeline was faulty.
"It has never worked," he said. "It's been failure after failure after failure after failure."
The state has been investigating those claims, Fairbank said.
In July, Fuentes said "the channel went down to dirt," and federal wildlife managers had not lived up to its responsibility to deliver water. All the while, Patch of Heaven has asked the state for additional water. But in 2021, state regulators denied an application to divert the entire flow of Carson Slough, claiming a priority water right that pre-dated Nevada statutes (such a water right would ultimately need to be adjudicated in a formal proceeding). The state found that, based on the evidence, the strength of Patch of Heaven's additional claims were "tenuous."
More recently, Patch of Heaven applied for more water from Carson Slough, a claim that was challenged by the U.S. Bureau of Land Management and the Center of Biological Diversity, a conservation group that seeks to protect imperiled species. The state has not ruled on the claim.
In July, Fuentes began making statements that he was going to take the water back — and he found support from the Nye County sheriff and the county commission, which sent a letter to the state earlier this summer. Toward the end of July, comments from Fuentes, reported by The Pahrump Valley Times, had prompted two separate letters from the U.S. Fish and Wildlife Service and the Nevada Division of Water Resources, which is led by the state engineer.
"I'm going to put my water back and there is not anybody who is going to stop me," he said.
The suggestion in this statement: Fuentes was prepared to redirect the Carson Slough.
In its letter, the U.S. Fish and Wildlife Service issued a warning. Kevin DesRoberts, a project leader with the agency wrote that "even if you had a [priority] right to all water flowing in the Carson Slough, it would be illegal for you to go onto the Refuge and 'immediately claim that which is [yours].' Such action would presumably involve heavy equipment on the Refuge."
Two days later, Fuentes took action, bringing a backhoe out to disrupt the diversion and start redirecting the slough toward the church camp. Before doing so, Fuentes said he met with the wildlife managers, along with the Nye County sheriff and two county commissioners.
In Fuentes' view, such an action would fix an injustice, what he describes as an "illegal channel" built by the federal government in 2010. "I didn't do anything illegal," he argued in an interview.
"I haven't finished yet to bring the water to my property," he said. "I will eventually."
Patrick Donnelly, the Center for Biological Diversity's Great Basin Director, said in no uncertain terms that the July 30 action was unlawful. Fuentes' claims, Donnelly noted, have been litigated in court and through administrative proceedings. Unilaterally taking action to breach a diversion — with support from local government officials — could send a signal that any water users could violate the law if they are unhappy with the disposition of their claims to use water, he argued.
"The Department of Interior and the federal government need to step in and take control of the situation," Donnelly said. "This is way bigger than some water in Ash Meadows."
Fuentes also appeared on a talk show hosted by Pete Santilli, who ultimately pleaded guilty, in a deal with federal prosecutors, for conspiracy to injure or impede a federal officer. The charge was tied to Santilli's role in the 2014 Bunkerville standoff, which involved Nevada rancher Cliven Bundy. Several times during the show, Santilli made comments, such as "don't make me come back out there." Ryan Bundy, Cliven Bundy's son and a 2018 candidate for governor, supported Patch of Heaven's push for water rights, once organizing a "water rights debate" at the camp.
In an interview and during Santilli's show, Fuentes stressed that he wants to avoid any kind of standoff or confrontation. He said he has worked to resolve the conflict in a peaceful manner.
"We should not be fighting," Fuentes said. "When we first bought the camp, we were using the water. We were doing baptisms, and everything was fine. Then they did what they did."
But, he added, "I want to stand my ground for my rights."
---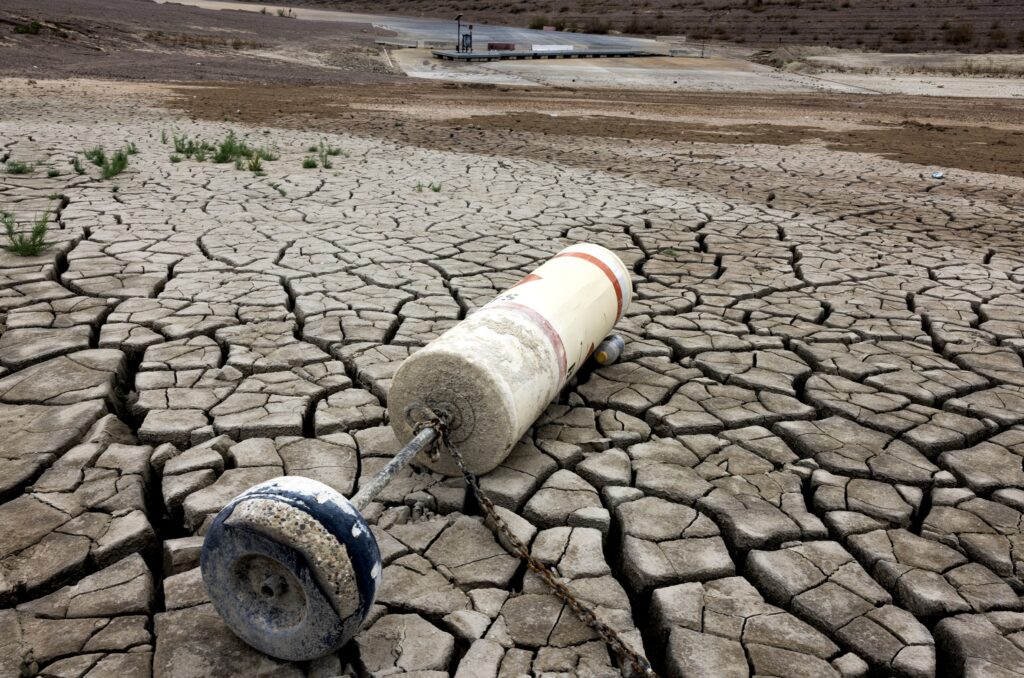 Here's what else I'm watching this week:
The seven states that use the Colorado River are nearing a critical deadline. Earlier this summer, federal water managers told the states they had until mid-August to negotiate major reductions to water use — cuts necessary to stabilize the river's dwindling reservoirs. Keep an eye out for an announcement next week. Since I'll be offline for a few days, my colleague Sean Golonka will be reporting on whatever happens next (follow him on Twitter at @s_golonka).
In the meantime, here is some excellent recent reporting on the Colorado River:
"The message tribes are increasingly conveying to their neighbors as the Colorado River and other traditional water sources shrink: We're all in this together, but Indigenous peoples won't just focus on water as a commodity," Debra Utacia Krol reports in an important three-part series for The Arizona Republic.
Fourteen tribes are seeking more involvement in negotiations over cuts, telling federal water managers that "we should not have to remind you — but we will again — that as our trustee, you must protect our rights, our assets, and people in addition to any action you take on behalf of the system." More from KUNC's Luke Runyon.
Agricultural districts have been working on a strategy to conserve large quantities of water next year, Circle of Blue's Bret Walton reported last week. The Desert Sun's Janet Wilson also dug into how large-scale agricultural districts in California, the Imperial Irrigation District in particular, are viewing the expected Colorado River cutbacks.
Great story by KUNC's Luke Runyon on the "terra incognita" emerging just before Lake Powell. As the reservoir drops, the Colorado River is running through canyons that were once inundated. Stay for this quote: "This is like a river on an acid trip right now."
"Drought ravaging the western United States is falling even harder on Mexico, especially in places like Ensenada, which is dead last in line for water from the Colorado River that keeps much of the North American west alive," Voice of San Diego's MacKenzie Elmer and Vicente Calderón reported earlier this week.
The Inflation Reduction Act and drought funding. "The climate change and health care bill nearing final approval in Congress includes $4 billion to rent, buy or save water that could go a long way to help restore the beleaguered Colorado River Basin amid a historic megadrought, Senate supporters and water advocates say," The Colorado Sun's Michael Booth and Chris Outcalt report. Nevada Sen. Catherine Cortez Masto was one of the Western senators who announced the inclusion of the drought mitigation funding.
We don't talk about roads nearly enough, but they have a profound impact on wildlife and the habitat that they rely upon. This is especially true for mammals that rely on moving across large open spaces. My colleague Carmin Landinger looks at a report, released by the Nevada Department of Transportation, that examines strategies to reduce animal-vehicle collisions.
The Nature Conservancy, in partnership with UCLA, released a report this week that looks at the economic and environmental outcomes of increasing lithium development across the U.S.
Flash flooding in Death Valley buried as many as 60 vehicles on Friday.
Barrick is no longer listing its Long Canyon Mine for sale, via the Elko Daily Free Press.
Kings of California: The San Jose Mercury-News' Lisa Krieger and Veronica Martinez wrote an excellent piece about a clash over water rights in the San Joaquin Valley. "The clash of the agricultural titans, who hold influential positions on local water boards and control thousands of acres with precious water rights, is being waged against a backdrop of deep distrust in the community about both companies' hidden agendas," they write.
The Nevada Independent is raising $200,000 by Dec. 31 to support coverage of the 2024 election.
Tax-deductible donations from readers like you fund this critical work.
If you give today,your donation will be matched dollar-for-dollar.
Give + Get Matched
Featured Videos