How Nevada is leading the nation in reducing animal-vehicle collisions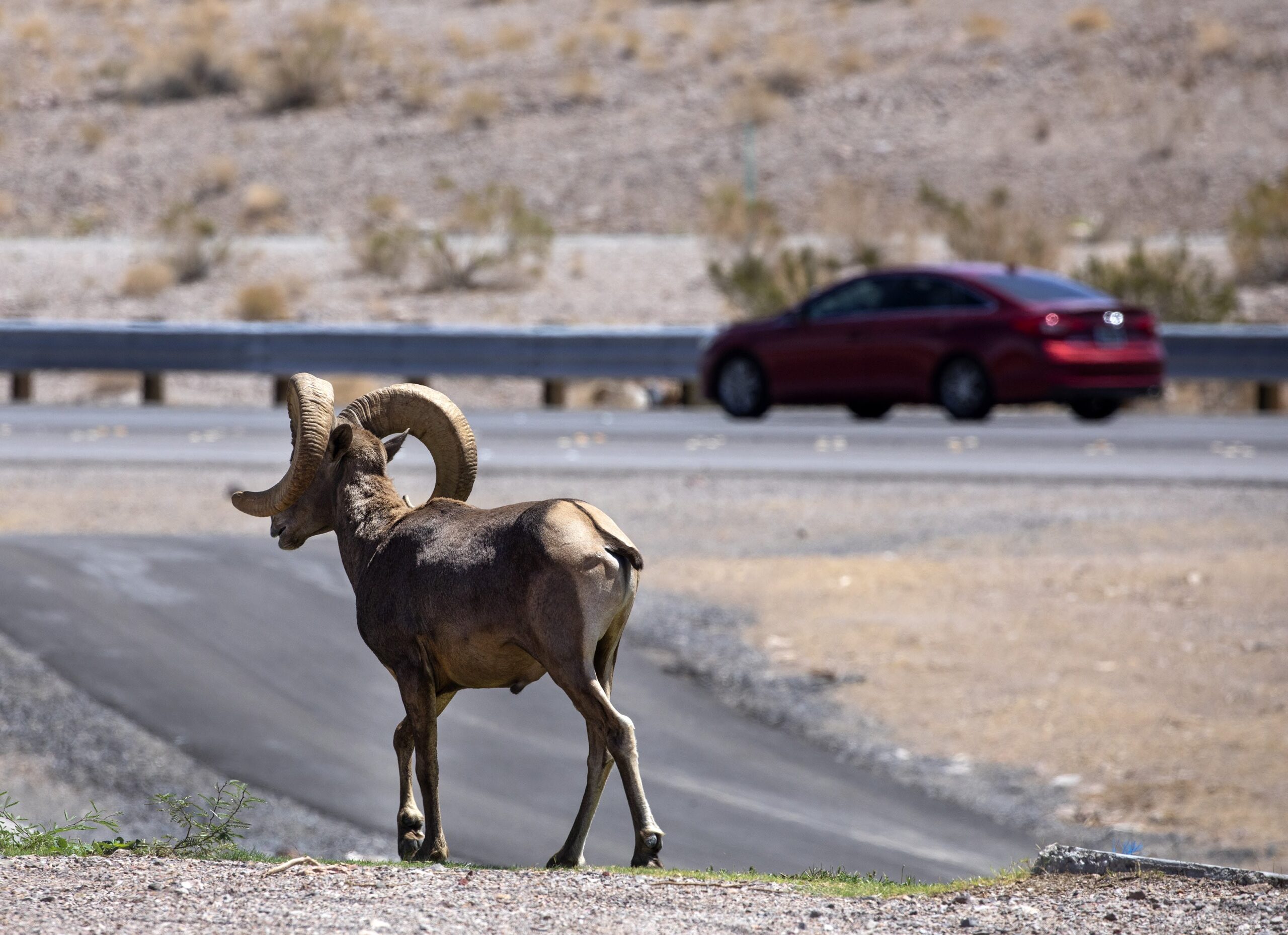 On a heavily-trafficked highway in Elko County, thousands of mule deer and other wildlife peacefully cross the road on their own private pathway — a 200 by 600 foot overpass carefully blended into the natural surroundings.
With fences surrounding the edges of the overpass and vegetation covering the ground, the animals are almost funneled into this bridge, unaware of the danger that occurs below them as vehicles hurtle by at high speeds.
Animal-vehicle collisions are a frequent issue in the United States, one that results in not only animal mortality but also around 200 human deaths per year, according to the U.S. Department of Transportation. The approximately one to two million collisions that happen nationwide each year lead to an average of 29,000 human injuries and almost $8 billion in expenses to fix property damage and other affected areas.
But the high costs can be significantly reduced with various mitigation measures. On average, $2 million is needed to construct an overpass, while other implementations such as warning signs can be installed in less than a month. Throughout the years, preventative measures such as over/underpasses, nighttime speed limits, warning signs, roadside animal detection systems and other safety tools have been installed in various highways, but the problem persists, and different species require different approaches.
Last month, the Nevada Department of Transportation (NDOT) released a study exploring the best ways to reduce the frequency of collisions. While analyzing the effectiveness of 30 different current mitigation tactics, researchers found that a combination of wildlife fences and over/underpasses reduce animal-vehicle collisions and protect habitat connectivity by more than 85 percent. Other tactics, such as driver warning signs, were found to be less than 50 percent effective.
Nevada constructed its first wildlife overpass in 2010, and has continued to dedicate large amounts of research and effort toward similar animal-vehicle collision mitigation strategies, ultimately becoming a leader on the issue.
"There's about 20 overpasses throughout the entire U.S., but we have six here in Nevada, so we have 25 percent of the overpasses," said Nova Simpson, NDOT's biological supervisor and the technical lead of the study.
With 13 partners, NDOT has led the pool-funded study – meaning it's financed by money from various funding sources invested into one account. According to the study, which spanned from 2018 to 2021, an important factor is not only simply reducing animal-vehicle collisions but also protecting habitat connectivity – the extent to which animals are able to travel to connected patches of land.
"I always say, no system is perfect, we do the best we can," Simpson said. "But our roads in general are a huge barrier for animals and by us adding, let's say, a big fencing project, it is always possible that you're impacting the species that are smaller, that aren't moving great distances."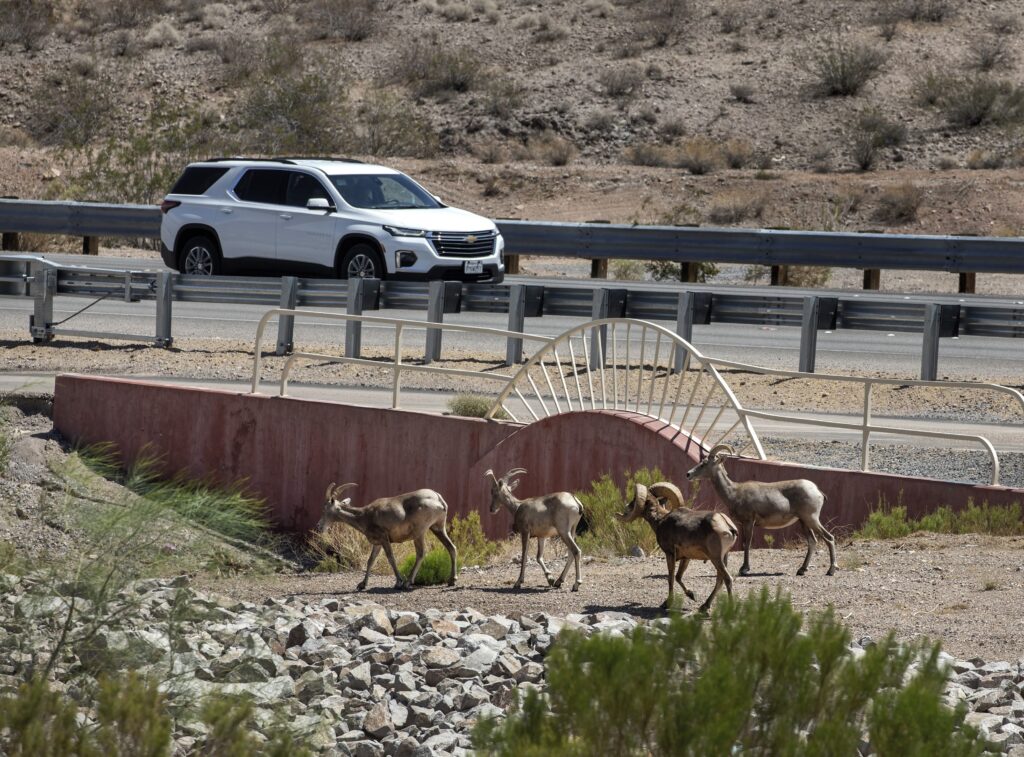 Finding mitigation measures for various species
Although fencing running parallel to a road might help larger animals such as mule deer, smaller species such as the desert tortoise move at slower speeds and shorter distances. NDOT and the Nevada Department of Wildlife are taking behavioral differences into consideration to make fencing more friendly to wildlife.
"When we can, that's where we're upgrading and providing that range land fence that still keeps cattle off the road, that will allow the pronghorn to go underneath or the mule deer to jump over, so we're not excluding the animals," Simpson said.
Known as the barrier effect, roads and other infrastructure may cause a loss in habitat and create a barrier to the animal's migration movements. The study investigates this issue further by gathering data of habitat size, animal movement tracking, noise collection, carcasses and more.
"On the human collision side of things, if they're built and the fencing is in place, they're effective right away. But for the wildlife connectivity part, it may take years to improve that connection for the herds to build back up," said Cody Schroeder, a mule deer biologist at the Nevada Department of Wildlife.
For this reason, mitigation measures are only implemented when multiple issues arise. According to the study, the five prerequisites for implementing a mitigation measure are: loss of wildlife habitat, road mortality, barrier effect, decrease in habitat quality and ecological functions of verges – right-of-way crossing.
In some instances, certain mitigation measures were found to have the opposite effect on animals. Roadway lighting, which can help drivers, is only 57 to 68 percent effective in reducing collisions but it may be harmful to certain species.
"From the animal's perspective, the lighting can impair their vision … to some degree, it might cause a bright light to shine on their eyes, or just be kind of like a deterrent," Schroeder said.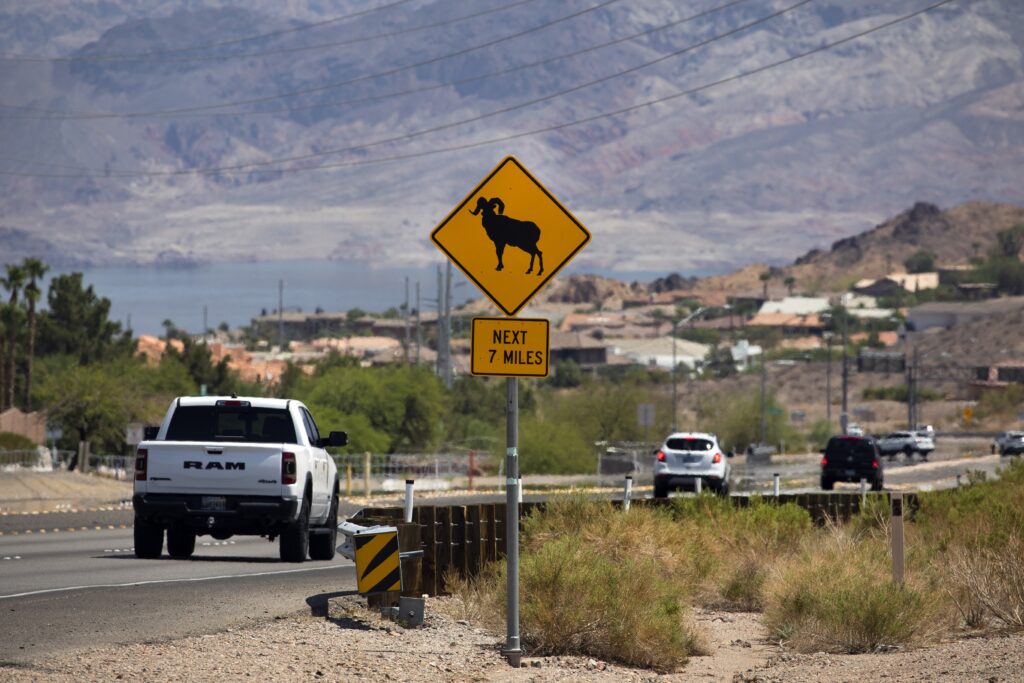 Drivers have little to no time to react
North of Baker and near the Utah border, PBS Reno "Wild Nevada" host Dave Santina was driving a GMC Yukon at night in an exceptionally dark area known for stargazing when he hit an unexpected road bump – a mule deer or other type of large mammal, hard to recognize on the dimly lit highway.
"The vehicle light just immediately illuminates this thing. And I hit it instantly … It felt as though it ran into us. That's how it felt because it was an open road," Santina said.
With no time to react and a few drops of adrenaline, Santina continued driving to avoid any other type of collision, eventually stopping to view the damage.
"I stopped, I slowed down and pulled over and tried to open my door and couldn't because it was jammed," Santina said.
The damage to the company car could have been far worse if it was a smaller vehicle, yet even then the car was not in a safe condition to drive to his destination in Reno. Rural areas, where the majority of wildlife crossings occur, have fewer options for obtaining vehicle repair and support after a collision.
The closest town for a tow truck was in Ely, roughly 63 miles away, and at that time of night it was almost impossible to get help until the following day. On his journey back, where he found multiple dead animals on the side of the road, he placed extra focus on staying alert and watching other vehicles.
"The car in front of us … was a Toyota 4Runner, which is a smaller and lighter vehicle, and I really don't know what would have happened if they had hit it," Santina said.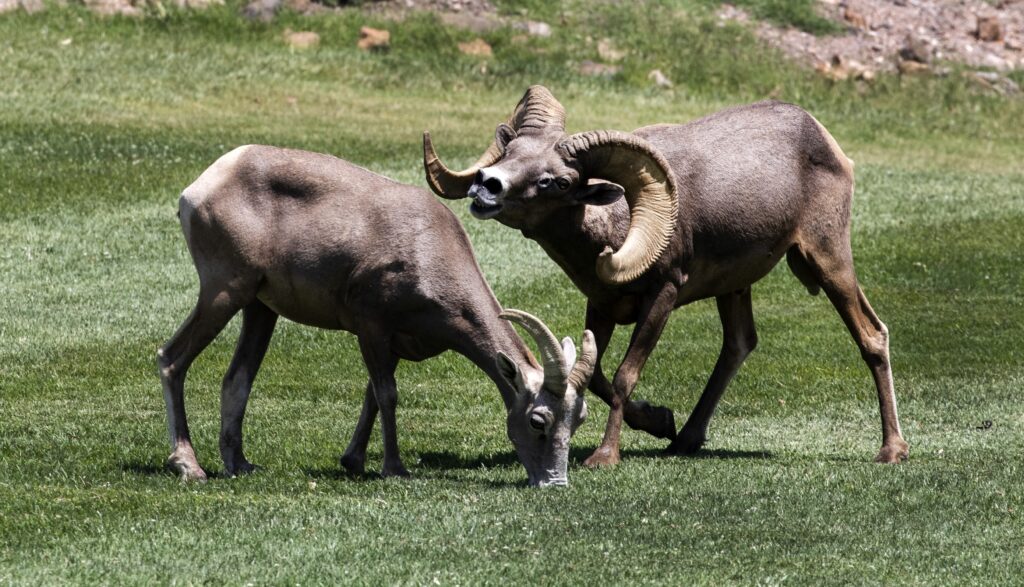 A difficult migration
Migration, in northeastern Nevada, happens when the heavy snow begins to fall during the spring and fall. Around 5,500 elk and deer make their journey from the Jarbidge Mountains to the Pequop Mountains across U.S. 93, yet only an estimated 4,500, or 60 percent, survive.
On that highway, there are two overpasses and three underpasses that have had around 35,000 successful mule deer crossings within the past four years. U.S. 50 and USA Parkway in Lyon County added horse underpasses and documented over 300 successful crossings within the first 12 months. In 2018, crossings were also added to the I-11 Boulder City Bypass as part of a $318 million project.
However, the climate change crisis has further exacerbated the need for wildlife protection changing their movement patterns, habitats and food levels. With this uncertainty in migration patterns, more animal-vehicle collisions could occur.
The Nevada Department of Wildlife has placed GPS collars on a variety of mule deer to study where hotspots for road crossings are, as well as to understand migration patterns, survival rates and places to improve habitat.
"We can track through time how well different populations are doing based on their survival rates," said Schroeder.
The animal-vehicle collision crisis requires finding a solution that helps all forms of life ranging from the smallest species all the way to humans. NDOT and Nevada Department of Wildlife are working together to protect animal habitats and catering to an array of diverse animals, mitigation measures can be combined to find solutions in each area.
Advanced technologies such as emergency automatic braking in electric vehicles can also be a possible solution for reducing collisions, especially for large mammals, but there is not yet enough data to test its effectiveness. For now, the study recommends which projects should receive more funding such as constructing overpasses.
"I would definitely like to see more types of crossing structures, whether they be culverts for small mammals, or under crossings or even tying in fencing where existing passageways exist … I think that's definitely in our future," said Schroeder.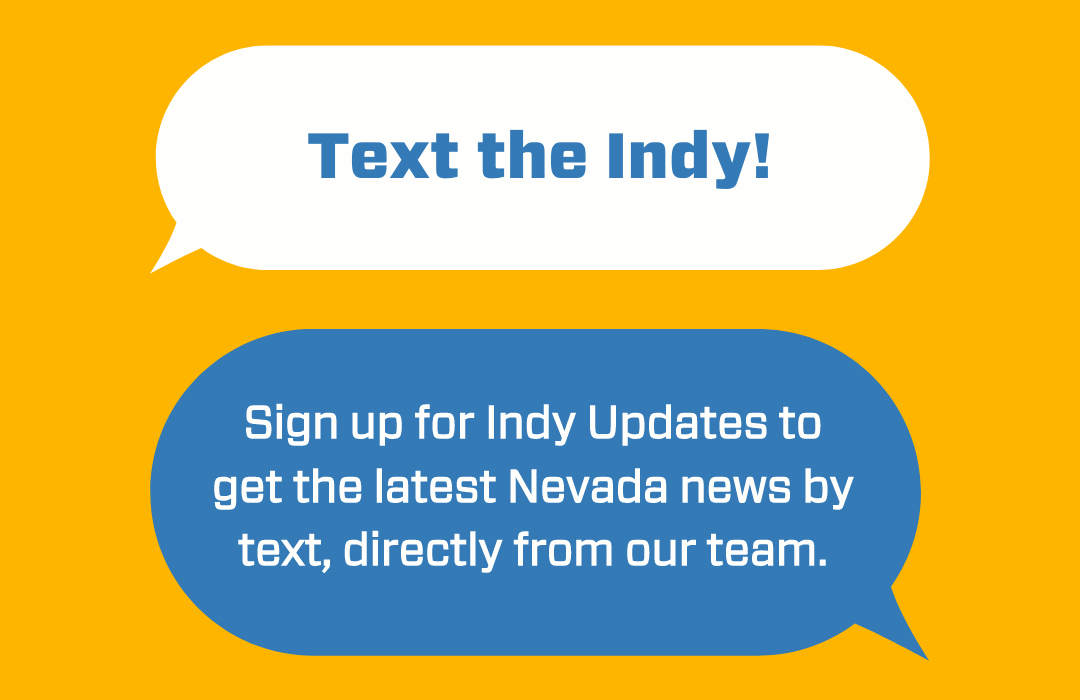 Featured Videos