Civil rights complaint raises concerns about medical treatment in Nye County ICE detention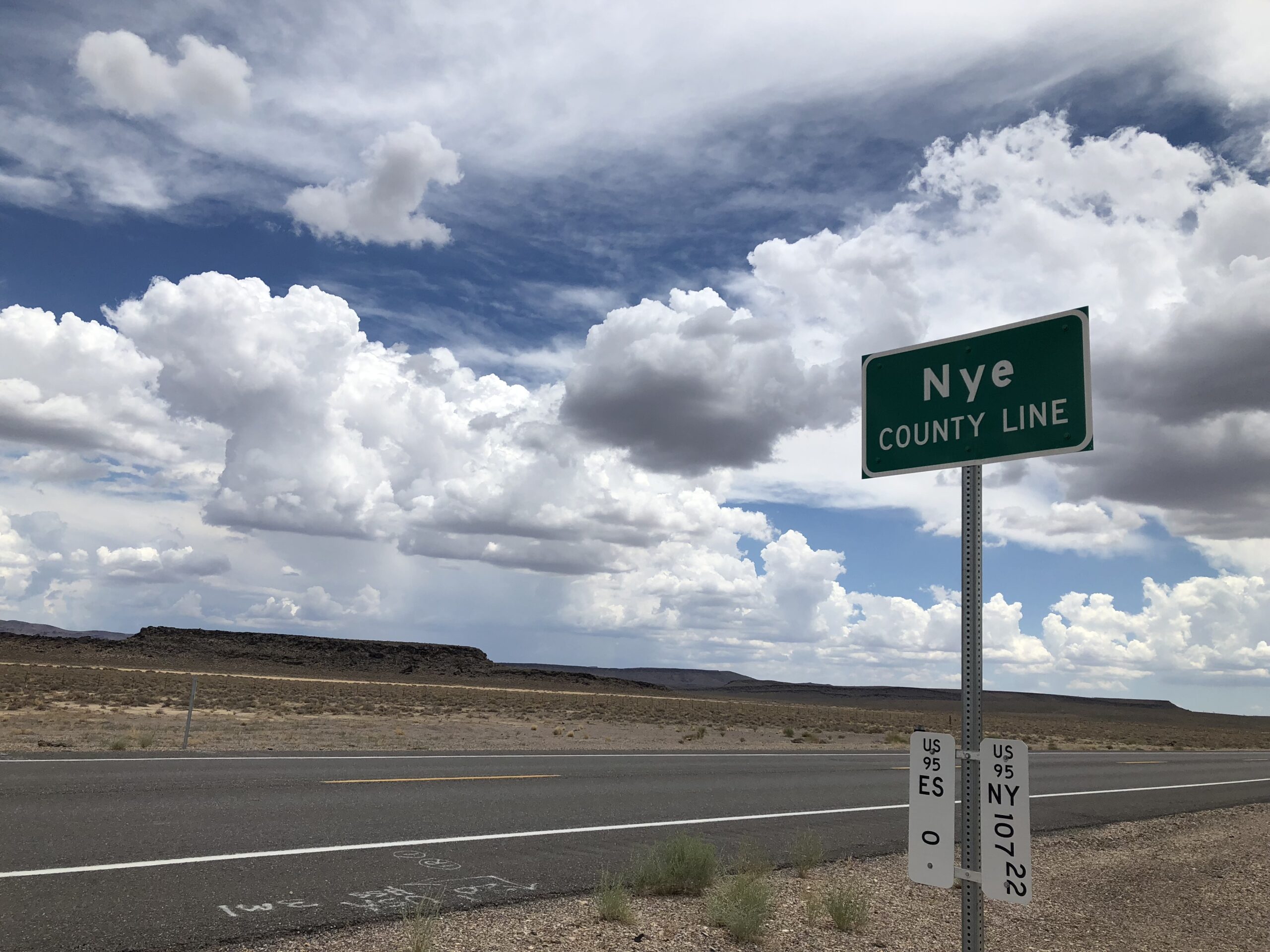 Several Nevada-based immigrant rights advocacy groups filed a federal civil rights complaint last week against two Nye County Immigration and Customs Enforcement (ICE) detention centers for alleged verbal abuse, retaliation and medical negligence.
Nevada-based advocacy groups including Arriba Las Vegas Workers Center, the Progressive Leadership Alliance of Nevada (PLAN) and the UNLV Immigration Clinic joined California advocacy groups in submitting the complaint on behalf of five individuals who allege mistreatment while at Nye County Detention Center (also called Nye County Jail in the complaint) and Nevada Southern Detention Center in Pahrump. Three of the five remain in custody and two were deported, according to the letter.
The complaint, sent to officials in the U.S. Department of Homeland Security (DHS), ICE, CoreCivic (a private company that manages Nevada Southern Detention Center) and the Nye County Sheriff's Office, says that five individuals who were held at the Otay Mesa Detention Center in San Diego were transferred to Nevada in November 2022 as retaliation for seeking medical treatment. It also alleges that once at the Nevada facilities, abuse — including solitary confinement — continued, and the local hospital "refuses to treat people in ICE custody."
"An ICE official here has already told me that 'they won't be able to treat me in Nevada,'" Erik Mercado, one of the individuals named in the complaint who has severe medical conditions and remains in ICE detention at Nye County Jail, said in the statement. "They are basically just waiting and hoping that they can eventually deport me so that they do not have to spend money on my health care."
Deborah Boehm, a UNR anthropology professor and an advocate with Faithful Friends-Amigos Fieles, a group of volunteers that offer detained immigrants a support system, said it was cause for rethinking the system.
"As Nevadans, we should all be concerned about the brutality of U.S. immigration detention being carried out in our home state and across the country, and commit to taking all possible actions to end it," Boehm said in a statement.
CoreCivic spokesman Ryan Gustin said in a statement to The Nevada Independent that the company denies the claims and allegations in the letter.
"The reality is that we provide a safe, humane, and appropriate environment for those entrusted to us at these facilities and are constantly striving to deliver an even better standard of care," the statement read. Gustin added that CoreCivic facilities, including the Otay Mesa and Nevada Southern detention centers, provide immigration detainees medical and mental health care, as well as access to "legal resources while they prepare for the next steps in their immigration process."
"All our immigration facilities are monitored very closely by our government partners at ICE, and they are required to undergo regular review and audit processes to ensure an appropriate standard of living and care for all detainees," Gustin said.
The groups seek an investigation into detainees' claims and the facilities' procedures behind the alleged "retaliatory transfers" and medical negligence, and for the detention contracts at Otay Mesa, Nevada Southern and Nye County detention centers to be terminated. The complaint also asks that the remaining three individuals in custody be given the medical care needed and be considered for release.
A spokesperson for Freedom for Immigrants, a California-based nonprofit, said that if there's no response or action from the parties involved by March 9, the groups plan to "escalate the matter" and request the involvement of Nevada Sens. Jacky Rosen and Catherine Cortez Masto.
The Democratic senators submitted their own letters to DHS in 2020 and 2022 demanding investigations into safety conditions in Nevada Southern Detention Center and access to legal counsel.
Cortez Masto toured Nevada Southern Detention Center in September 2020 after the facility was sued by 25 detainees over COVID-19 concerns and living situations. At the time, Cortez Masto said the facility seemed clean during her visit, but she remained unsatisfied with the overall treatment of migrants.
In her 2022 letter, Rosen claimed that the Nevada-based detention center would "routinely" transfer detainees without "adequate notification" to counsel. She requested that DHS investigate ICE's policies being implemented and followed at Nevada Southern, including transfer practices.
Captain David Boruchowitz with the Nye County Sheriff's Office told The Nevada Independent that the agency is investigating the allegations.
Representatives from ICE did not respond to a request for comment.
Updated March 1, 2023 at 11:30 am to include comment from Nye County Sheriff's Office.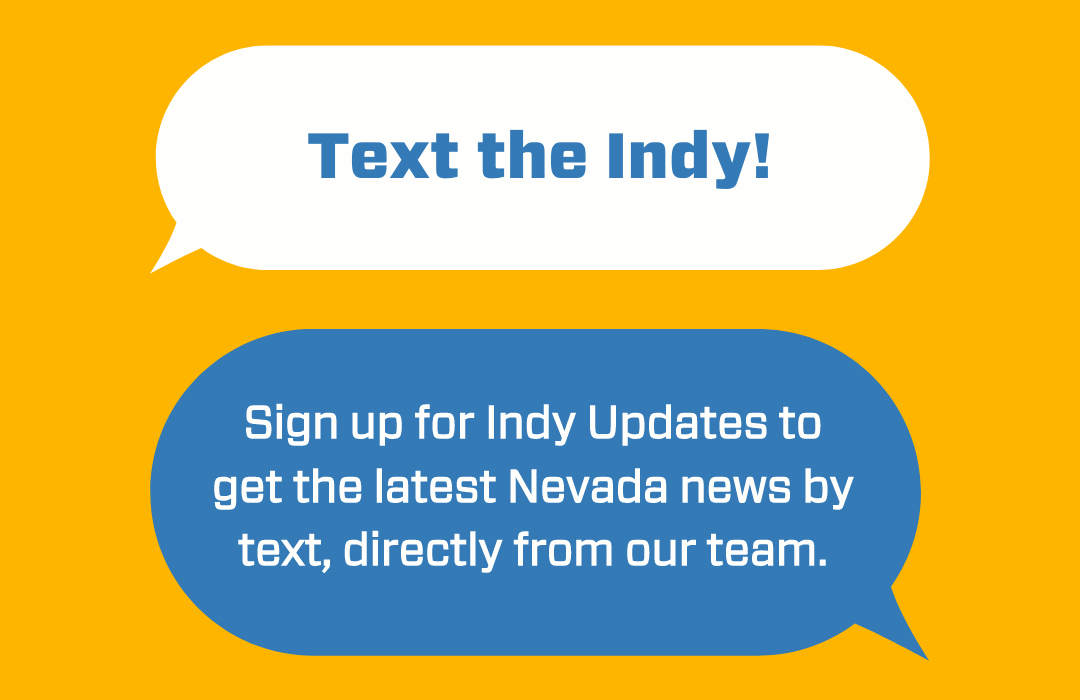 Featured Videos