Cortez Masto: ICE detention center in Pahrump appears clean, but underscores immigration enforcement 'is just broken'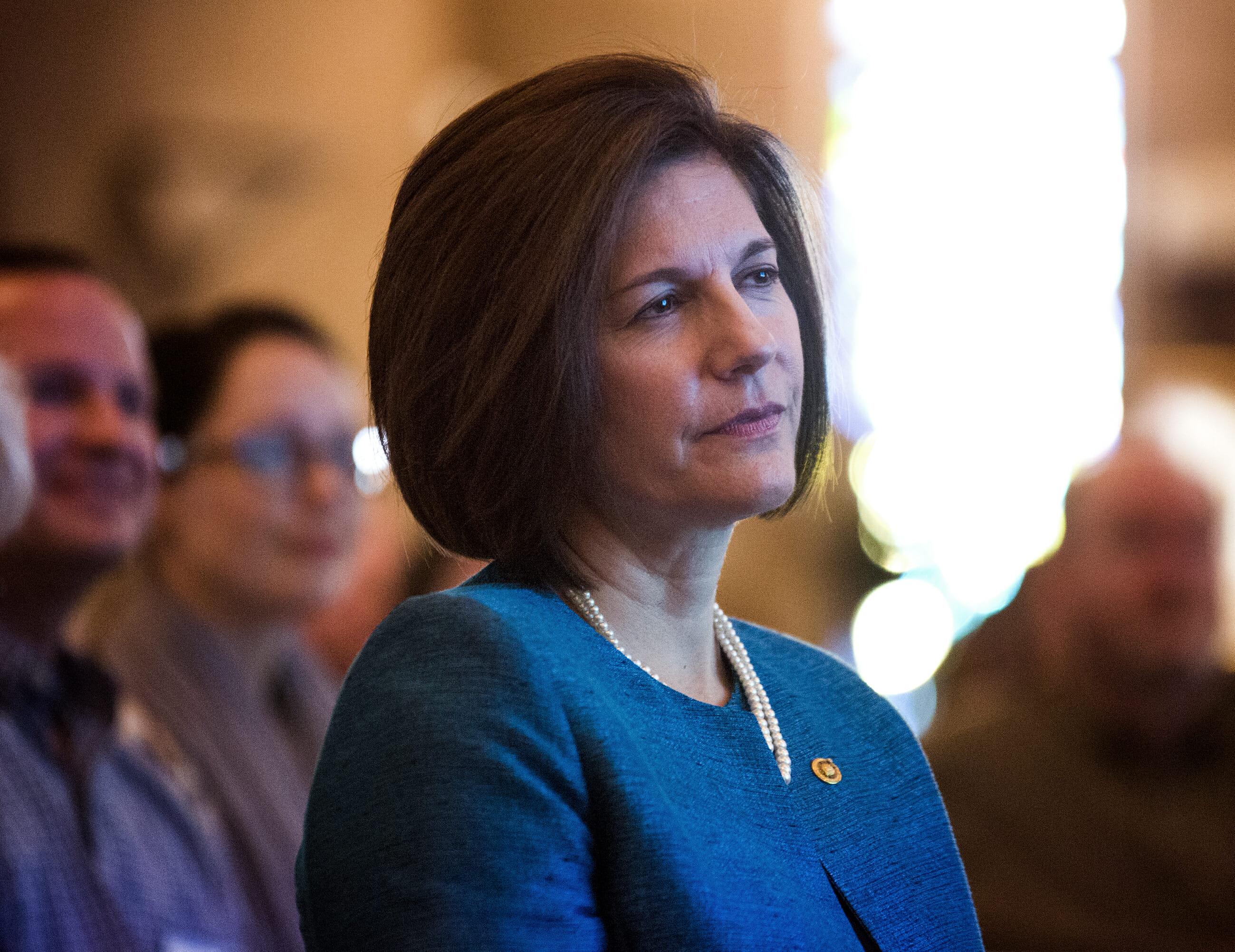 U.S. Sen. Catherine Cortez Masto said a privately run Pahrump detention center being sued by more than two dozen detainees over coronavirus concerns seemed clean during her visit on Thursday, but she remains unsatisfied with the overall treatment of migrants by the federal immigration system.
The Nevada Democrat toured Nevada Southern Detention Center, which holds Immigration and Customs Enforcement detainees as well as inmates in U.S. marshal's custody, as part of an official congressional oversight visit. She said the trip reinforced her position that there need to be major changes in the country's immigration enforcement practices.
"I just think our system is just broken. Some of these women and men should not even be there. I mean, they're locked up like they're hardcore criminals and they're not. They just are asylum seekers, they're fleeing for their lives or their family's lives, and they just want an opportunity," Cortez Masto said in an interview with The Nevada Independent following the tour on Thursday. "That's just not who we are and that's not how the system should be. And that's what needs to change."
The detention center was sued in July by 25 detainees who had tested positive for COVID-19 or were showing symptoms and had yet to be tested. The suit alleged "shockingly inadequate" cleaning protocols, crowded cells and dormitories, insufficient medical care and "increasing fear and desperation" in the facility.
"Crowded and unsanitary conditions at the detention center in Pahrump led to the worst outbreak of COVID-19 cases in Nye County in July," Cortez Masto said in a press release on Thursday. "Even before the pandemic, I was deeply concerned that ICE and [detention center operator] CoreCivic were not taking the health and safety of detainees and employees seriously."
The suit is pending in federal court, and parties were instructed to proceed with COVID testing and to set up a virtual video tour of the detention center. But CoreCivic bristled at the description in Cortez Masto's statement.
"To allege that our facilities are 'crowded and unsanitary' is simply untrue, and these claims do not reflect the affirmative, proactive measures to combat the spread of COVID-19 our facility has been taking for months," spokesman Ryan Gustin said in a statement to The Nevada Independent on Friday. "We care deeply for our hard-working, dedicated employees, as well as individuals in our care, and we're committed to their safety."
Cortez Masto, who joined the tour along with Democratic Reps. Steven Horsford of Nevada and Joaquin Castro of Texas, said everybody was wearing masks when they visited, and there was sanitizer throughout the facility. There were pay phones she was told inmates could use, a law library, and the center plans to give detainees access to tablets they can use to communicate with their families.
She also said it appears the facility can hold nearly 1,100 inmates but was at about half capacity, including some 70 ICE detainees. The dorms she visited appeared at about one-quarter capacity, although she noted she did not see the conditions of all the inmates.
"They knew we were coming, so I don't know what it's like when we're not there," she said.
What troubled her, she said, was when she spoke with one female asylum seeker who had been in the facility for nearly three years.
"And when we asked ICE what is going on, he didn't have the answers, right, because they have a high caseload," she said.
It turns out her case had been winding through the court system including the Supreme Court and the Ninth Circuit Court of Appeals, and then had been remanded back to the Bureau of Prisons.
"I said, 'Well, that's fine and dandy, but then give her alternatives to detention, put her in an ankle bracelet. Why is she sitting in prison?'" she said. "Why aren't we doing alternatives to detention? We have funds for it. This is something that works. I don't understand why it's not happening here."
Cortez Masto has sponsored federal legislation to increase the use of alternatives to detention, although it has yet to receive a hearing.
Another detainee, who was from Cuba, told Cortez Masto she was taken off an ankle bracelet and put into detention after losing her passport and trying to explain the matter. It seemed she was arrested after "she made whoever the officer was at the time mad," Cortez Masto said, noting that she couldn't independently verify the account.
Cortez Masto was also critical of the fact many inmates did not appear to have lawyers and in some cases had their situations worsened by unscrupulous attorneys who took thousands of dollars from them in pursuit of legal options that were obvious dead ends.
"When ICE was tearing all these families apart and separating the children from their parents and the children were getting lost in the system ... one of the things we looked at was mandating … that we assign an attorney to them," she said. "And I think we need to do that for these adults."
But she said she was pleased that the warden and his staff at the facility sat down with the delegation to answer their questions.
"We sat there for a good hour or more just asking questions. And he answered them, the staff answered them, and they are at least giving us answers," she said. "Whether they can be verified, that is another thing, but they were at least ... not hostile, were not defensive, and wanted to work together."
She said once the Senate returns next week, she'll continue to advocate for options so fewer people are held in facilities like the one she toured.
"We have to change the laws. We have to address this because ICE is not going to do that. ICE is going to do just the opposite. They're just going to follow whatever rules are given them," she said. "And right now we know the rules of this administration are much stricter, and harsher, and too many are just getting lost in the system."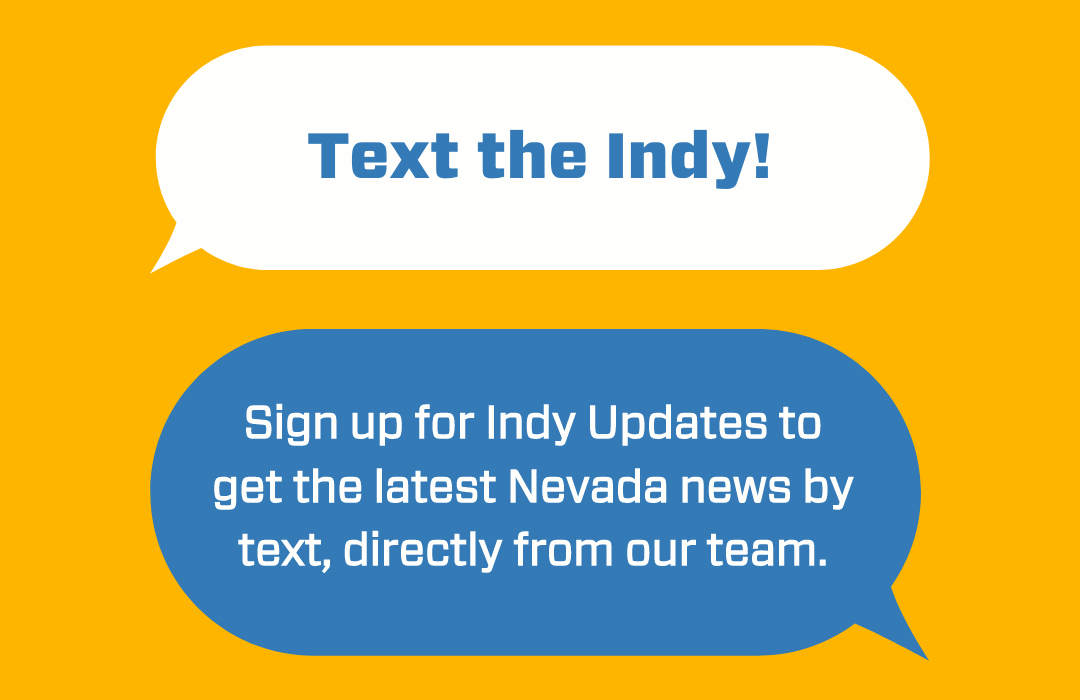 Featured Videos
Comment Policy (updated 4/20/2021): Please keep your comments civil. We reserve the right to delete comments or ban users who engage in personal attacks, use an excess of profanity, make verifiably false statements or are otherwise nasty. Comments that contain links must be approved by admin.