Clark County Commissioners approve renaming McCarran airport after Sen. Harry Reid, federal approval needed next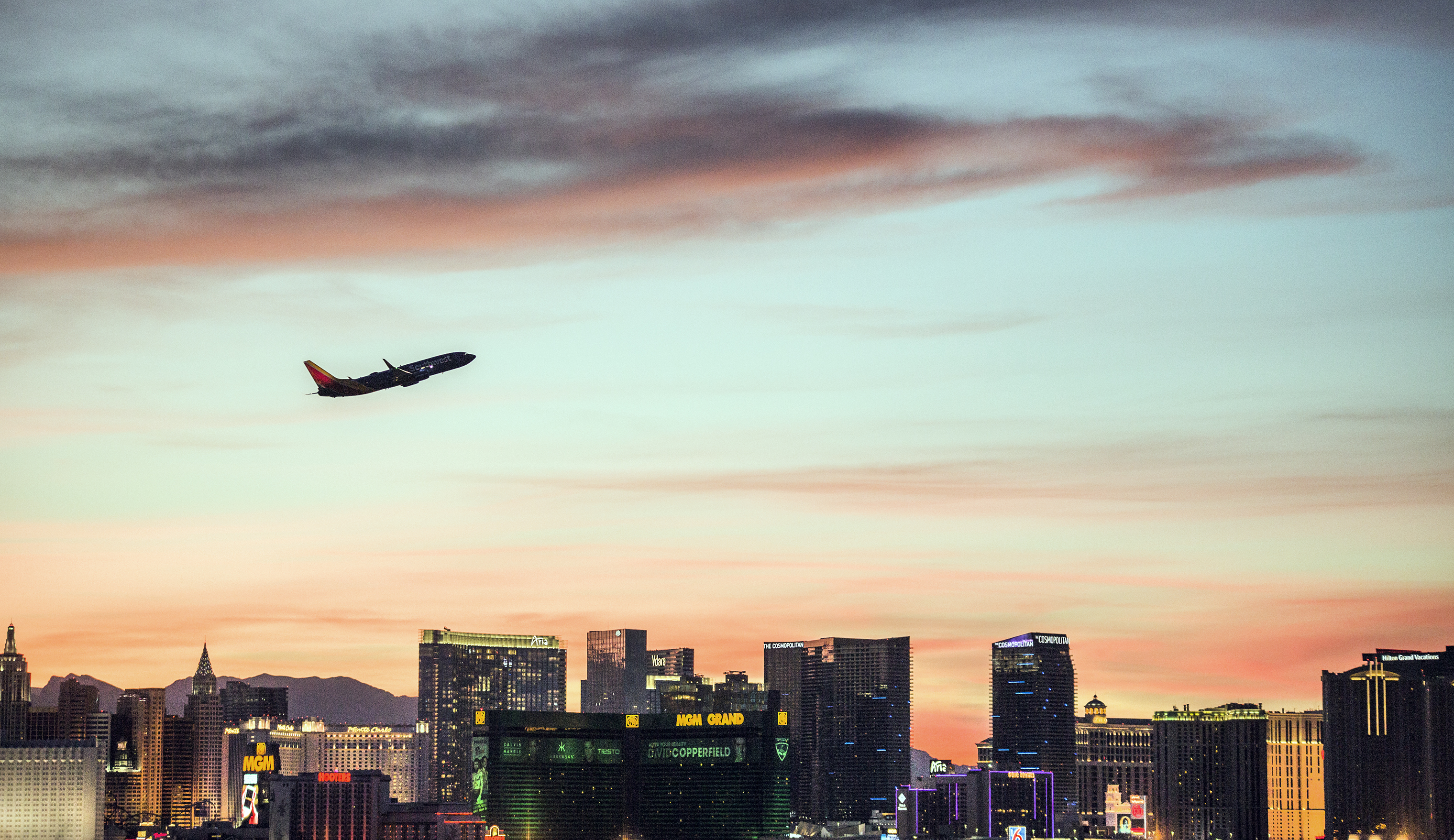 The Clark County Board of Commissioners on Tuesday unanimously approved a name change from McCarran International Airport to Harry Reid International Airport.
"I will be proud to cast my vote today to support the airport being renamed as a tribute to the work [Sen. Harry Reid] has done for Nevada, regardless of party, and a reminder that we must continue to fight the good fight for our community every day," said Commissioner Justin Jones.
Reid expressed gratitude following the unanimous vote.
"It is with humility that I express my appreciation for the recognition today," said the former senator. "I would like to express my deep gratitude to Commissioner Segerblom, the entire Clark County Commission, and the many others who have played a part in this renaming."
During the meeting, public comments were filled with support and opposition for the name change. While many favored renaming the property after Reid, noting his accomplishments and ties to Nevada, some outright rejected a change, and some proposed different name possibilities, including Las Vegas International Airport.
One person in opposition made the argument that changing the airport's name to a powerful Democrat leader would further fuel the partisan divide present across the U.S., which he said carries economic implications.
"I'm not here to express an opinion on what's right," said Edward Facey during the public comment period. "Rather, I want to reinforce the point that involving brands with politically polarized political issues and personalities has economic impact. And most of those impacts are negative."
But for others, the name change is a statement in support of Nevada's diversity.
"In Las Vegas, we often tear down our history," said Astrid Silva, Dream Big Nevada executive director and immigrant's rights advocate. "Let's build it up, build up people like me, who didn't know that they mattered. Naming Harry Reid International Airport would show all our young Nevadans that no matter if you come from the desert, you can soar."
The board will submit a request to the Federal Aviation Administration for approval of the name change, although the LAS letter code used by the administration to identify the property would remain the same.
If approved, rebranding the airport would cost an estimated $2 million. However, Commissioner Tick Segerblom explained that funds will be raised privately to cover those costs.
"I do think that no one should have to suffer from this economically," Segerblom said. "We do have contributions lined up, and we will figure out a way to to collect those and then make sure it's covered."
Along with the support from the all-Democrat commission, the decision to change the namesake of the airport, from the controversial and influential Sen. Pat McCarran to former Senate Majority Leader Reid, has been supported by other prominent Democrats throughout the state, including Gov. Steve Sisolak, Sen. Catherine Cortez Masto and Attorney General Aaron Ford.
"Senator Harry Reid has never forgotten who he is or where he came from," Sisolak said in a statement. "He has spent his life and his career lifting up Nevada to what it has become today. He has helped to shape Las Vegas into a world-class tourism destination in a state that celebrates its diversity."
The name change also received support from prominent Republicans, including Miriam Adelson and Sands Chairman and CEO Robert Goldstein, as well as from university presidents, including UNR President and former Republican Gov. Brian Sandoval.
"Among his list of exceptional accomplishments, Senator Reid's work on behalf of the airport has helped Nevada become a great global destination," Sandoval and UNLV President Keith Whitfield wrote in a letter. "We support honoring Senator Reid's decades of service for the great State of Nevada by renaming the airport in the community and state that he has helped build and prosper."
The push to remove McCarran as the namesake of the airport has been around for several years. In 2017, Segerblom's effort to strip McCarran's name from the airport through legislation died in committee.
The airport's original namesake, McCarran, who served in the U.S. senate from 1933 until his death in 1954, has been defended by some as a champion of labor rights. However, his critics have scrutinized him for having a documented legacy of racism, anti-semitism and xenophobia that included restrictive immigration policies that limited immigration for Jewish refugees after the holocaust.
"Senator Patrick McCarran's history of supporting racist and anti-Semitic policies does not align with what Las Vegas represents," Jason Gray, an MGM Resorts representative, said. "And frankly his name should not be the first one that visitors to our region see. Las Vegas' main airport should be named after a champion of values important to Nevada – a champion of Nevada – Senator Harry Reid."
This story was updated on 2/16/2021 at 3:07 p.m. to include a statement from Sen. Harry Reid.
The Nevada Independent is raising $200,000 by Dec. 31 to support coverage of the 2024 election.
Tax-deductible donations from readers like you fund this critical work.
If you give today,your donation will be matched dollar-for-dollar.
Give + Get Matched
Featured Videos