Clark County Education Association declines to endorse in 2022 governor's race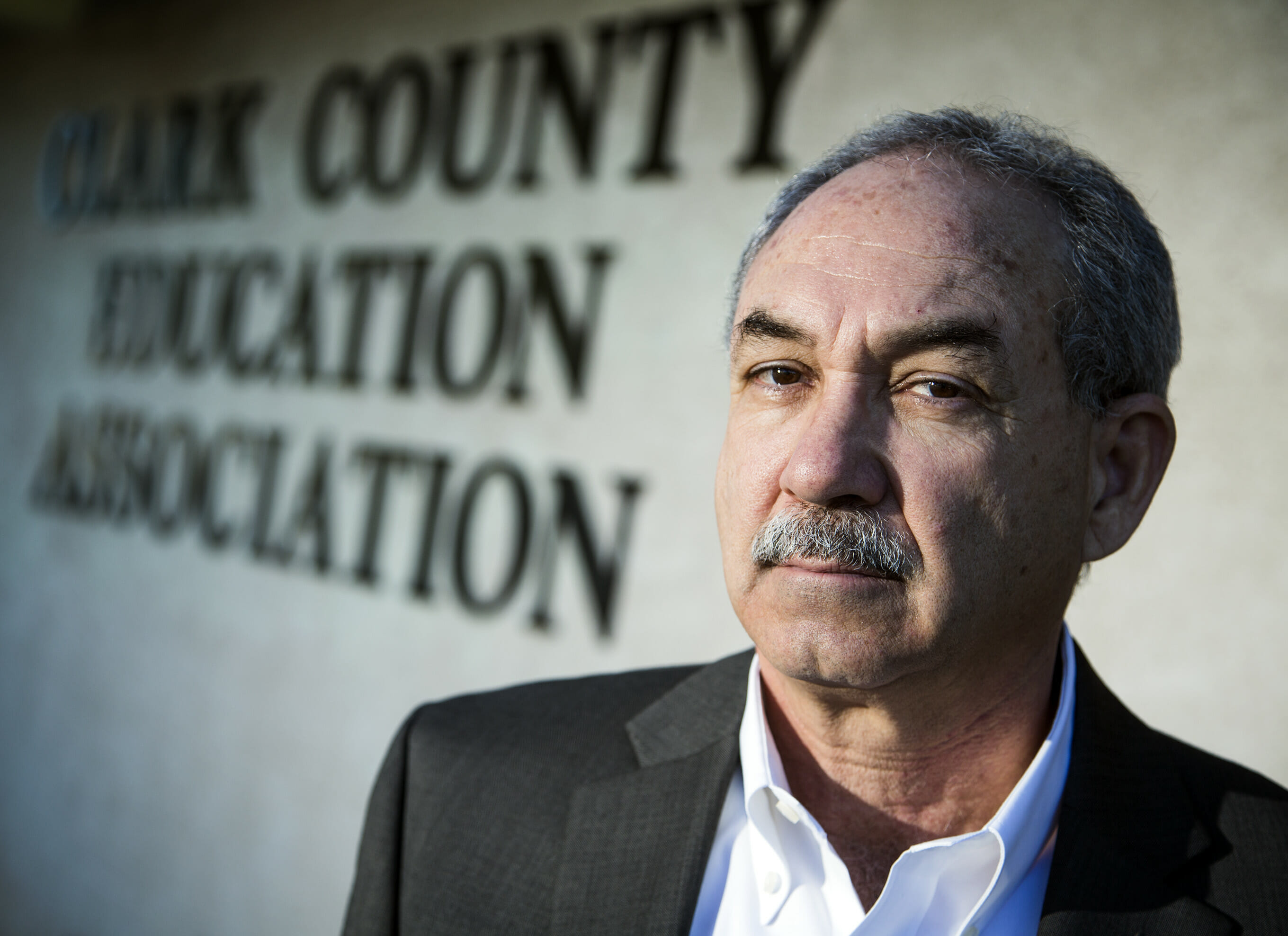 The Clark County Education Association announced Tuesday that it would not be endorsing any candidate in the governor's race, marking a departure from the previous election cycle when the union backed now-Gov. Steve Sisolak.
CCEA's executive director, John Vellardita, said the lack of plans from both candidates — Sisolak, a Democrat seeking re-election, and his Republican challenger, Clark County Sheriff Joe Lombardo — led to the decision not to make an endorsement. The union's board of directors interviewed each candidate twice before making that call.
The union believes the governor needs to work with school districts to address a myriad of pressing issues that have emerged or been worsened by the pandemic, such as the ongoing teacher shortage and students falling behind academically, Vellardita said.
"We're looking for that kind of leadership at the state, and we just haven't seen it," he said, noting that the board heard "nothing but campaign promises and rhetoric of past accomplishments."
The decision not to endorse isn't entirely unprecedented. In 2014, CCEA chose not to endorse anyone in the governor's race, Vellardita said, because there wasn't a viable Democratic candidate and the union didn't support Republican Gov. Brian Sandoval when he first ran in 2010.
The union, which represents more than 18,000 licensed educators from the country's fifth-largest school district, also emphasized that the district is still grappling with unwieldy class sizes, educator vacancies, rising school violence and ramifications from the COVID pandemic.
"This moment requires State Leadership to step up, and collaborate strategically with School Districts, if we are to seriously address the issues facing our educators and students," a statement from the union said. "We expected to hear a plan to address these issues over the next four years; and we did not. Accordingly, CCEA cannot support Steve Sisolak for reelection and will not be making an endorsement in the 2022 Governor's race."
Following the announcement, both gubernatorial campaigns took swipes at their competitors. Lombardo's campaign team sent a press release saying that the union's refusal to endorse Sisolak for a second time is evidence of the governor's failure to support teachers and students.
"Our schools are unsafe, our students are failing to meet basic academic benchmarks, and our teachers have a poor quality of life," Lombardo's spokesperson, Elizabeth Ray, said. "Unlike Steve Sisolak, Sheriff Joe Lombardo has a plan to fix Nevada's broken education system, and he will immediately work to bring safety, accountability, and empowerment to our schools."
When asked why the union didn't endorse Lombardo, Vellardita said, "It's not an issue of choice — one candidate versus the other. It's a referendum on leadership at the state level, and I think that's been the focus of our organization."
In an email, Sisolak campaign spokesperson Reeves Oyster said that the governor took unprecedented steps to support Nevada students, teachers and parents by increasing funding for schools without raising taxes on everyday Nevadans, giving teachers their first raise in more than 10 years and directing $500 million to the state's education system.
"While Joe Lombardo wants to strip up to $300 million from our schools, put guns in the classroom and said 'I don't know' when asked if schools were underfunded on the campaign trail," Oyster said. "Governor Sisolak is committed to building on his progress in a second term by lowering classroom sizes, giving teachers another raise, expanding opportunities for teacher licensure and identifying pathways for universal Pre-K."
Vellardita described both candidates as being "noncommittal" when pressed about their plans for addressing the teacher pipeline problem (too many teacher vacancies and not enough people entering the field) as well as K-12 funding recommendations coming from the Commission on School Funding (a group overseeing implementation of the state's new education funding formula).
Those concerns played a larger role in the union's decision not to back a candidate as opposed to other hot-button issues, such as school choice.
"We don't think that's the determining factor in who should be governor," Vellardita said.
When asked if the non-endorsement was a strategic move, factoring in uncertainty over which political party will take control ahead of the 2023 legislative session, Vellardita declined to comment.
During a recent debate, both candidates said they supported increasing teacher wages. Lombardo noted he would support a 2 percent or 3 percent raise tied to the annual inflation rate, while Sisolak countered that raises need to be more than 3 percent to account for rising living costs.
Lombardo's education plan proposes addressing the state's teacher shortage by reforming the licensure requirements for out-of-state teachers coming to Nevada and creating "an incentive system so new educators come and end up calling Nevada home."
Other key tenets of his education plan include support for school choice and opposition to restorative justice policies in schools.
On the campaign trail, Sisolak has touted his administration's education record by calling attention to updates of the state's education funding formula and allocation of $200 million to address learning loss during the pandemic, among other efforts.
The Nevada Independent is raising $200,000 by Dec. 31 to support coverage of the 2024 election.
Tax-deductible donations from readers like you fund this critical work.
If you give today,your donation will be matched dollar-for-dollar.
Give + Get Matched
Featured Videos