Clark County School District moves forward with grading reforms despite some pushback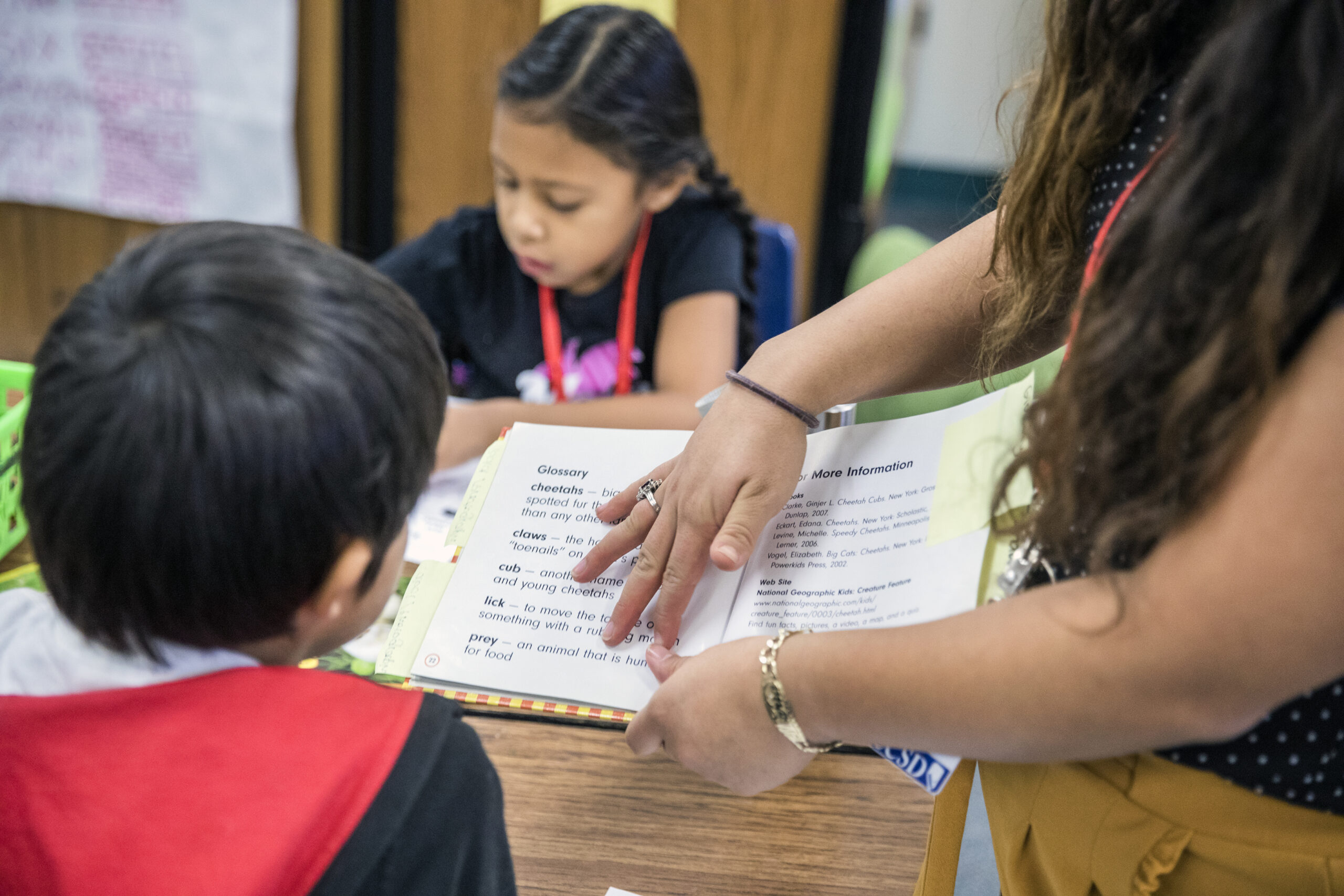 Under a new grading policy debuting in the Clark County School District this year, students can bid goodbye to the dreaded zero.
The reforms, approved Thursday evening by the Clark County School Board, set 50 percent as the minimum grade, doing away with the 100-point scale. The new policy also promotes the concept of reassessment, allowing students to retake tests to better reflect what they have learned, and bans behavior, attendance, late assignments or participation from being factored into a student's grade.
District leaders say the changes are long overdue and will lead to more grading equity. Inconsistent grading practices have meant, for example, that a student's A at one school might be a B across town at another school.
"We know that we have had deep conversations about what grades look like and the inconsistency in our district for years," said Rebecca Meyer, the district's director of assessment. "Now, we are following what research is telling us we need to do to get the accuracy in our grading."
Meyer said a principal group led the charge for grading reforms, which have been discussed for at least a decade. The implementation won't happen all at once, though. The grading scale change and exclusion of behavior metrics will occur this upcoming school year, and the reassessment portion will roll out during the 2022-2023 school year, Meyer said.
But the changes haven't garnered widespread approval. The proposal garnered a flurry of criticisms during the public comment period of the school board meeting. Trustee Danielle Ford attempted to remove the item from the consent agenda for a separate discussion and vote, but her motion failed. The grading policy changes were then approved during a full consent agenda vote.
Jim Frazee, vice president of the Clark County Education Association, told board members the policy change is poorly timed. For many students, full-time, in-person schooling will be resuming for the first time since March 2020, presenting a host of challenges for educators, he said.
"This upcoming school year has the potential to be one of the most challenging in our district's history," he said. "You will be asking more of educators than ever before, and you now want to implement a complete overhaul of the grading policy in a few weeks. Now is not the time."
The timing also irked a high school teacher, who spoke with The Nevada Independent but asked not to be identified for fear of retaliation. The teacher said educators were briefed on the grading changes at the end of the 2020-2021 school year, leaving little time to digest or discuss the new policy.
"That's a huge red flag," he said.
The high school teacher also raised multiple concerns about the new policy, including that it will artificially inflate grades, lead to little site-based flexibility and create an unmanageable avalanche of grading for teachers at the end of each quarter if students can retake tests or turn in late assignments.
"If the silver lining is you're going to increase your passing grades and graduation rates, that technically is a silver lining, but it's a rigged silver lining," he said.
District officials have been playing defense about the new policy, refuting notions of ulterior motives tied to grades and graduation rates. Clark County Superintendent Jesus Jara recently penned an op-ed published in the Las Vegas Review-Journal that denied students would receive a 50 percent grade for missing assignments. He said that's not the case — missing assignments just wouldn't be calculated in a student's grade.
Instead, Jara said the move is intended to give "students opportunities to revise assignments and reassess to demonstrate they have mastered skills they may have struggled with initially." He compared it to learning to driving a car.
Additionally, Meyer said the new grading scale provides a more balanced system, rather than the previous 59-point range for a failing grade. Now, the grading scale looks like this: 90 to 100 percent for an A; 80 to 89 percent for a B; 70 to 79 percent for a C; 60 to 69 percent for a D; and 50 to 59 percent for an F.
Adelina Rhine, a graduate of the Clark County School District, wrote a letter to trustees, urging them to approve the grading reforms — particularly because of the new grading scale.
"I spent many days crying in my counselor's office because a 30% test ruined my whole semester," she wrote. "Isn't the purpose of school to make sure we are academically ready upon graduation? This policy is going to help students who need it most as those who are already succeeding will continue to. Students who struggle will finally be given a fighting chance to be successful."
The grading reforms come amid national and local debate about grading and assessments. School districts across the country, including in Nevada, saw an uptick in failing grades during the pandemic-forced distance learning. Education leaders, meanwhile, have ramped up conversations about a shift to competency-based learning the past few years. That concept is rooted in the belief that students should progress at their own pace after they have demonstrated mastery of skills and content standards.
Meyer said the grading changes align with the move toward competency-based education, and several Clark County schools already approach grading in this manner. The district also examined similar policies adopted elsewhere, such as school districts in San Diego; Philadelphia; Madison, Wisconsin; and Fairfax County, Virginia.
But what happens if a student simply doesn't do the work for whatever reason?
"We're going to get to the root of not doing it instead of just putting an F," Meyer said. "We're going to address it. We're going to hold them accountable for doing the work. We're going to provide those opportunities to ensure that they're learning. We're going to ask for different ways that they can show what they know."
Students who cannot demonstrate mastery of academic content standards will still receive a failing grade, she said.
The Nevada Independent is raising $200,000 by Dec. 31 to support coverage of the 2024 election.
Tax-deductible donations from readers like you fund this critical work.
If you give today,your donation will be matched dollar-for-dollar.
Give + Get Matched
Featured Videos