Clark County School District mulling exit from NV Energy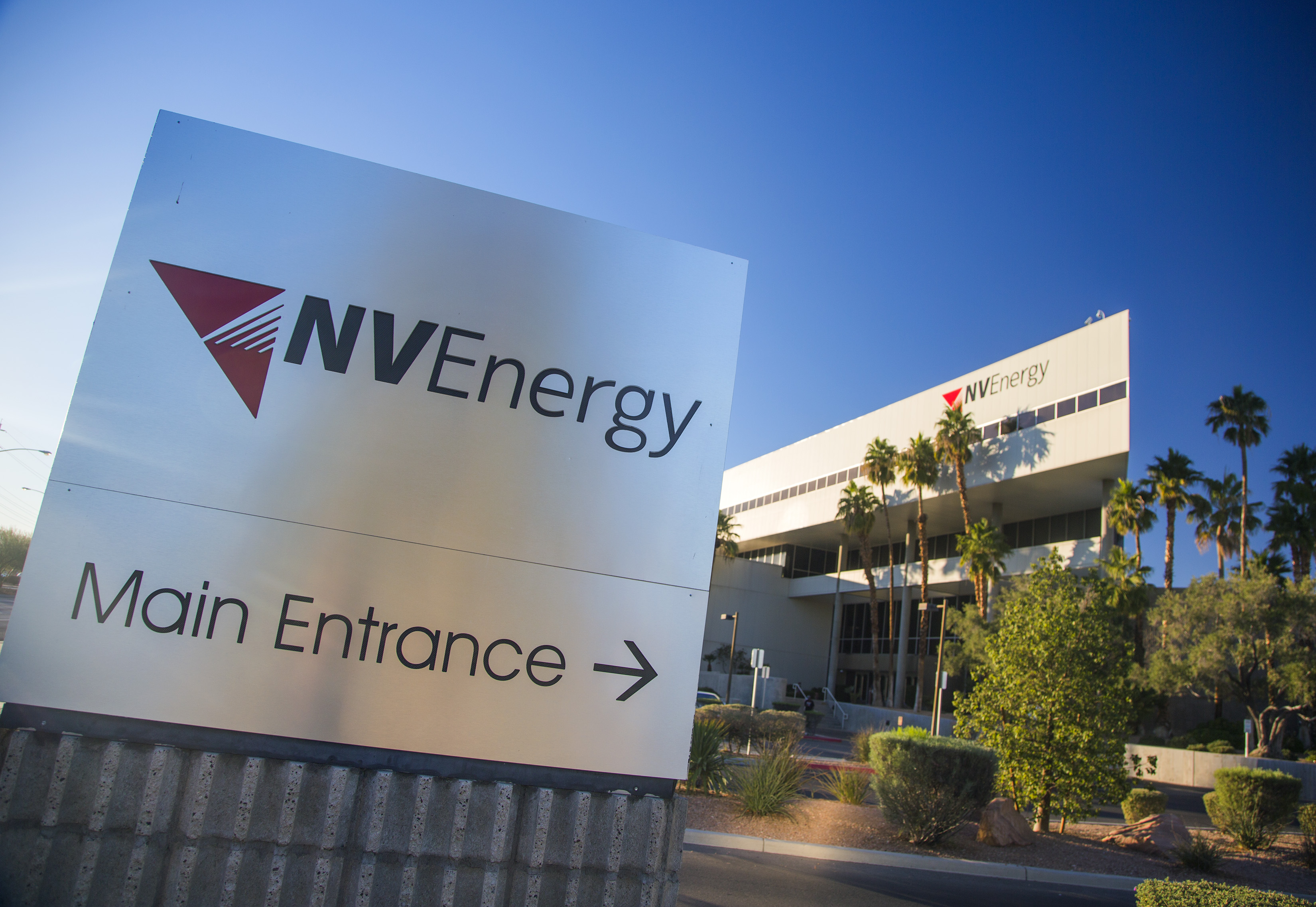 The Clark County School District is considering leaving NV Energy's service territory and entering into an agreement with a trio of companies that could lower electric costs and deliver solar-powered energy to schools and administrative buildings.
The board of trustees is scheduled to hear a presentation next week about energy savings that might be realized if the district enters in to a 25-year Power Purchase Agreement with Capital Dynamics, Tenaska Power Service and Switch. The group says the move could lower and lock down electric rates while ensuring more than 70 percent of the school district's electricity will come from renewable sources.
District officials didn't elaborate on the proposal beyond indicating that they were open to the idea.
"CCSD has been approached about utilizing renewable energy for a significant cost savings," district spokeswoman Kirsten Searer said in a statement. "We are always happy to consider ideas on how we can save taxpayer dollars and invest more in our classrooms."
Capital Dynamics — an international investment firm that invests in clean-energy infrastructure — would file and fund the school district's exit application with the Public Utilities Commission and pay a likely costly exit fee to NV Energy. The company also plans to build a 195-megawatt solar project in Nevada, which would be run by energy development and management company Tenaska Power Service. The Nebraska-based, private energy company also provides similar energy management services for MGM Resorts and Caesars Entertainment.
NV Energy did not immediately return requests for comment.
The group didn't give an estimated regulatory rate if the district decides to enter into a Power Purchase agreement, but the presentation noted that the proposed annual savings would be worth millions. It said that the group needed to make a decision in "early 2018" to lock down low electric rates, given the lowering rates of a solar asset investment tax credit that's due to reduce from 30 to 26 percent at the end of 2019.
The district spent approximately $46.2 million on electricity in the 2016-2017 school year, though power costs have remained relatively flat over the last several years, and consumed 486,660 megawatt-hours of electricity in 2016. Of the $40.95 the district spends each day per student, $1.52 goes toward electric, gas and utilities.
School Board President Deanna Wright said Rick Neal, the district's chief operating officer, alerted trustees in December that an energy discussion was underway and may be brought for their consideration. She's eager to hear more details but cautious of what she termed "unintended consequences."
"Everything has two sides, and it's just important to weigh those sides," she said. "And if it's going to save us that much money that it's worth us going through (the process), then that's what we should do."
Trustee Kevin Child shared the open-minded approach to the discussion. He said the district needs to be "good stewards" of taxpayer money and find more savings, especially in light of the reorganization effort, which, in theory, pushes more budgeting and decision-making power to the schools.
"I think there's going to a be a lively discussion," he said.
It's unclear how soon a decision would be made. Wright said the timeline depends on what questions and information surface during next week's board meeting. The school district's desire to possibly leave NV Energy, however, didn't shock her.
"Honestly, I think this is the natural progression of where and how services are going to be delivered moving forward," she said.
Nevada's so-called 704B process (named after the provision in state law) allows large energy consumers to petition state regulators and leave NV Energy's monopoly service, in exchange for an exit fee that helps defray the cost to other customers and the utility itself, which plans expected electric supply and demand in 3-year cycles.
The primary users of the 704B law have been some of Nevada's top casinos and mining companies, including MGM Resorts, Barrick Gold, Wynn Resorts, Caesars Entertainment and the Peppermill. But the 2001 law specifically allows governmental entities, including those that provide "educational or health care services," to apply to leave the grid, as long as they average an annual load of one megawatt — a unit of measuring power — or more.
The Clark County School District is the second-largest employer in the state, with a network of 358 schools that serve more than 320,000 students.
This story has been updated with comments from school trustees.
Disclosure: MGM Resorts, Switch, NV Energy, Wynn Resorts, and Caesars Entertainment are financial supporters of The Nevada Independent. A complete list of Indy donors and sponsors can be viewed here.
The Nevada Independent is raising $200,000 by Dec. 31 to support coverage of the 2024 election.
Tax-deductible donations from readers like you fund this critical work.
If you give today,your donation will be matched dollar-for-dollar.
Give + Get Matched
Featured Videos