Personal injury attorney Robert Eglet with the law firm Eglet Prince addresses the Clark County Commission, Tuesday, Dec. 5, 2017, during a hearing pursuing lawsuits against major opioid manufacturers and distributors. (Jeff Scheid/The Nevada Independent)
Clark County takes steps to sue opioid companies, first jurisdiction in Nevada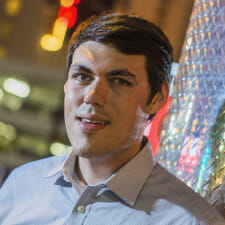 Riley Snyder
December 6th, 2017 - 2:05am
Despite concerns over a rushed process and lack of a competitive bid, members of the Clark County Commission voted unanimously to move forward on a lawsuit against opioid manufacturers through a suit filed by a private trial attorney.
After a nearly two-hour discussion during the regularly scheduled Tuesday meeting, commissioners voted to allow Clark County District Attorney Steve Wolfson to enter into an agreement with the law firm of Eglet Prince to pursue litigation against approximately 17 pharmaceutical-grade opioid companies.
Robert Eglet, the firm's namesake, said in an interview that the firm had already drafted a complaint and planned to file it on Wednesday. He said the exact structure of a fee agreement with Wolfson's office still needed to be figured out, but any fees to the firm would be capped at 25 percent and that the firm would cover all up-front costs.
But approval did not come without tension — several commissioners, including gubernatorial candidate Chris Giunchigliani, said they were frustrated with the process and weren't really aware of the potential suit until recently. Giunchigliani even asked that her name be removed from the agenda item indicating that she and commission chairman (and fellow gubernatorial hopeful) Steve Sisolak had requested the suit be brought forward, saying she wasn't aware of Eglet Prince's involvement and that the process was "different than I ever seen before."
"If we're going to be transparent, make sure we have the same information so we know what the heck we're talking about," she said.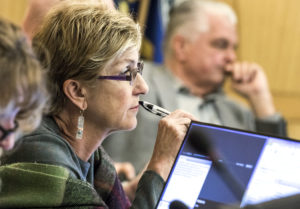 Sisolak said that he had met with Eglet — along with Wolfson but without Giunchigliani — in an earlier meeting, and had requested the agenda item be brought forward. Giunchigliani's name was added after she brought up a similar idea at the last county commission meeting.
During the hearing, Eglet touted his firm's accomplishments in the area of trial law, including several multi-million dollar settlements obtained on behalf of victims of a Hepatitis C outbreak in southern Nevada. He said the firm had set aside up to $15 million to pursue litigation against opioid manufacturers.
In an interview, Eglet brushed aside concerns from fellow attorney Peter Wetherall, who suggested that county commission members open up the process to a competitive bid rather than go with one firm. Eglet said his firm was best-suited to take on the case in part because they know what resources and tools that pharmaceutical companies will have to use in any case.
"We know them, we know their business practices, we know the firms that represent them," he said. "We're able to litigate this case here without having to bring in out-of-state lawyers from back east or California to litigate this case here."
Eglet said that he had also been approached about filing similar lawsuits on behalf of the City of North Las Vegas and the City of Las Vegas, and had met with Attorney General Adam Laxalt earlier in the summer about a potential state suit separate from the ongoing multistate investigation.
He said he wasn't concerned about Nevada's involvement in the multi-state suit — a point of contention between Reno Mayor Hillary Schieve and Laxalt — given the various areas of law that jurisdictions can sue over.
"The damages don't really overlap," he said. "One doesn't get in the way of another."
The Reno city council is also scheduled to vote on a similar suit tomorrow. Wetherall, who presented litigation options to the city last month, said in a letter to council members on Monday that he would support the city voting to move forward with litigation but allowing multiple firms to bid for the city's services.
INDY FAST FACTS
Steve Wolfson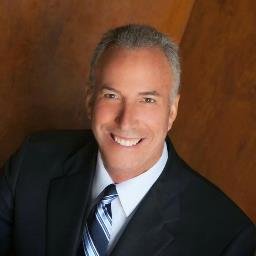 Job:
Clark County District Attorney
Party: Democratic
In current office: 2012-present
Birthdate: May 9, 1954
Education:
San Deigo State University (B.S.)
California Western Schoool of Law (J.D.)
Other public offices held:
Las Vegas City Council, Ward 2 (2004-2012)
Total Donations: $1,639,148 (4/3/09-6/7/18)
Top donors:
MGM Resorts International $40,000
Mark James/Moon Deck Studios $ 30,000
Caesars Entertainment $25,000
David and Diana Chesnoff $20,000
F & M Advertising $15,000
INDY FAST FACTS
Steve Sisolak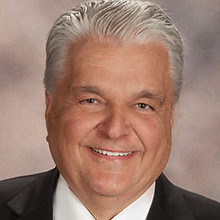 Job:
Clark County commission chairman
Party:
Democrat
In current office:
2009-present Commission chairman since 2013
Birthdate:
December 26, 1953
Education:
University of Wisconsin—Milwaukee (B.S.) University of Nevada, Las Vegas (M.B.A.)
Other public offices held:
Nevada System of Higher Education Regent (1999-2009)
Total donations:
$9,647,261 (1/12/11-6/7/18)
Top donors:
MGM Resorts International $174,359 Station Casinos/Zuffa: $90,000 Las Vegas Sands $75,000 Fidelity National $61,600 Marnell Companies LLC $55,000
INDY FAST FACTS
Chris Giunchigliani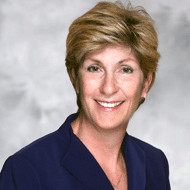 Job
: Clark County Commissioner
Party
: Democrat
In current office
: 2007-present
Birthdate
: November 27, 1954
Education
: Avila College (B.A.) University of Nevada, Las Vegas (M.A.)
Other public offices held
: State Assemblywoman, District 9 (1991-2006)
Total donations
: $2,895,819 (5/08/13-6/7/18)
Top donors
: Giunchigliani (Chris, Jeanne, JM, Larry, Myrna, Ellen): $65,000 MGM Resorts International $43,165 Caesars Entertainment $35,000 Buck and Aurora Wong $30,000 South Point Hotel & Casino/F&M Advertising $30,000
INDY FAST FACTS
Adam Laxalt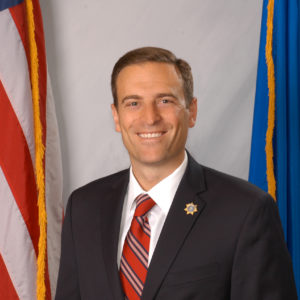 Job:
 Nevada State Attorney General
Party:
Republican
In current office:
2015-present
Birthdate:
August 31, 1978
Education:
Georgetown University (B.A.) Georgetown University Law Center (J.D.)
Other public offices held:
None
Total donations:
$8,262,050 (1/08/14 - 6/07/18)
Top donors:
Station Casinos/Zuffa/Fertitta $208,500 Las Vegas Sands $75,000 Marnell Properties LLC $42,500 Starpoint Resort Group/Partners $40,000 MGM Resorts $35,000
From the Editor
The Nevada Independent
is a 501(c)3 nonprofit. We have
generous corporate donors
, but we can't survive on those alone. We need support from our readers. I know you have many commitments. But if you would
support our work
(or bump up your current donation), we would be forever grateful.
Best,
Jon Ralston
get our morning newsletter,
The Daily Indy
Stars & Struggles
Take a peek into today's education world through the lens of Sunrise Acres Elementary School in Las Vegas.
INDYMATTERS
CAFECITO CON LUZ Y MICHELLE
@TheNVIndy ON TWITTER