Clark County Government Center as seen on Thursday, April 27, 2017. Photo by Jeff Scheid.
Clark County, Reno prepare to move forward with opioid lawsuits, despite warnings from AG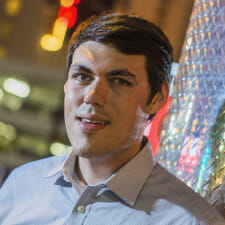 Riley Snyder
December 5th, 2017 - 2:05am
At least two Nevada localities are preparing to move forward with lawsuits against major opioid manufacturers and distributors, despite continued opposition by Attorney General Adam Laxalt.
Both Clark County and the City of Reno have scheduled hearings and potential votes this week on whether to retain private law firms to pursue lawsuits against opioid manufacturers, even as Laxalt's office has engaged in a multi-state suit and warned Reno officials that a separate suit could jeopardize the state's chances of emerging with a significant stake in a potentially large global settlement.
Democratic Clark County Commissioners Steve Sisolak and Chris Giunchigliani, both of whom are running for governor, as is Republican Laxalt, jointly requested an agenda item during Tuesday's meeting to authorize legal action against opioid drug manufacturers, through the private firm of Eglet Prince.
Sisolak said he (without Giunchigliani) met with private attorney Peter Wetherall — who presented on possible litigation against opioid companies to the city of Reno last month — but decided to go with Eglet Prince because of the firm's history with complex medical cases, including a major suits involving Hepatitis C outbreaks in Las Vegas.
"These are pretty involved, intricate cases, so we want to hire somebody with the best chance to get a recovery for the county," he said.
According to an agenda item, the firm — which counts Democratic state Senate majority leader and attorney general candidate Aaron Ford as a partner — has already "researched appropriate claims, potential damage claims, and requests for remedial measures for almost a year" and would be ready to file a suit immediately on behalf of the county. It notes the firm would take on all potential costs associated with the suit, and cap their stake in any potential damages or settlement at 25 percent. An Eglet Prince representative declined to comment on Tuesday.
The potential suit comes even as Laxalt warned Reno Mayor Hillary Schieve earlier in November that any additional litigation could "unintentionally undermine" Nevada's involvement in a 41-state suit against opioid manufacturers and could "thwart" the state's chances of receiving a future cash settlement.
Sisolak said that neither Eglet Prince nor District Attorney Steve Wolfson — who sat in on a meeting with Sisolak and the trial attorney firm — felt a suit filed by the county would be a concern for the state. A Laxalt spokeswoman didn't return an email seeking comment.
Reno council members are also scheduled to discuss Wednesday a vote on a potential lawsuit — a priority for Schieve, who first detailed her desire to initiate legal action against opioid companies in October.
According to the agenda, city council members will discuss a potential agreement with the private attorney Peter Wetherall, who will be instructed to "pursue all civil remedies against the manufacturers of prescription opiates and those in the chain of distribution of prescription opiates responsible for the opioid epidemic which is harming" the city of Reno.
A background briefing for the city council members notes that no city-specific study shows the effects of opioid abuse, but noted that Nevada as a state has been hit hard by over-prescriptions and overdoses of opioid drugs.
The proposed agreement notes that Wetherall and any associate attorneys representing the city will be paid approximately 30 percent of any damages or monetary relief granted by a court, but notes "there is no reimbursement of litigation expenses if there is no recovery." The agreement also states that the firm will compensate the city if it's ordered to pay legal fees for the defendants.
Despite that, Wetherall may not end up representing the city at all — in an open letter to the city council dated Dec. 4, the attorney said that proposals made by other law firms — Eglet Prince and Bradley, Drendel & Jeanney — had changed the equation, as his firm was now no longer the only offering legal representation to the city.
"Now that others have also expressed an interest in representing Reno, I think it only fair they be given a full and fair opportunity to compete for your business," he said in a letter.
Wetherall suggested that council members approve moving forward with a lawsuit, but delay the decision on which firm to retain through a bid request.
Nevada has the fourth-highest drug overdose mortality rate, 20.7 per 100,000 residents in 2010, and the state's doctors write 94 painkiller prescriptions for every 100 residents. The CDC counted 619 drug-overdose deaths in the state in 2015.
Disclosure: Steve Sisolak and Chris Giunchigliani have donated to The Nevada Independent ($1,000 and $450, respectively).
INDY FAST FACTS
Steve Wolfson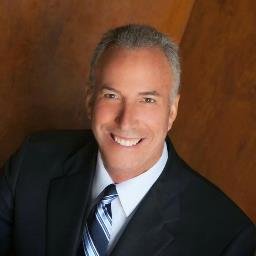 Job:
Clark County District Attorney
Party: Democratic
In current office: 2012-present
Birthdate: May 9, 1954
Education:
San Deigo State University (B.S.)
California Western Schoool of Law (J.D.)
Other public offices held:
Las Vegas City Council, Ward 2 (2004-2012)
Total Donations: $1,639,148 (4/3/09-6/7/18)
Top donors:
MGM Resorts International $40,000
Mark James/Moon Deck Studios $ 30,000
Caesars Entertainment $25,000
David and Diana Chesnoff $20,000
F & M Advertising $15,000
INDY FAST FACTS
Steve Sisolak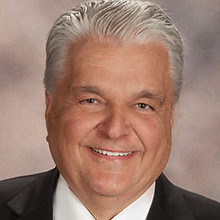 Job:
Clark County commission chairman
Party:
Democrat
In current office:
2009-present Commission chairman since 2013
Birthdate:
December 26, 1953
Education:
University of Wisconsin—Milwaukee (B.S.) University of Nevada, Las Vegas (M.B.A.)
Other public offices held:
Nevada System of Higher Education Regent (1999-2009)
Total donations:
$9,647,261 (1/12/11-6/7/18)
Top donors:
MGM Resorts International $174,359 Station Casinos/Zuffa: $90,000 Las Vegas Sands $75,000 Fidelity National $61,600 Marnell Companies LLC $55,000
INDY FAST FACTS
Chris Giunchigliani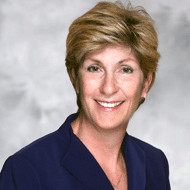 Job
: Clark County Commissioner
Party
: Democrat
In current office
: 2007-present
Birthdate
: November 27, 1954
Education
: Avila College (B.A.) University of Nevada, Las Vegas (M.A.)
Other public offices held
: State Assemblywoman, District 9 (1991-2006)
Total donations
: $2,895,819 (5/08/13-6/7/18)
Top donors
: Giunchigliani (Chris, Jeanne, JM, Larry, Myrna, Ellen): $65,000 MGM Resorts International $43,165 Caesars Entertainment $35,000 Buck and Aurora Wong $30,000 South Point Hotel & Casino/F&M Advertising $30,000
INDY FAST FACTS
Aaron Ford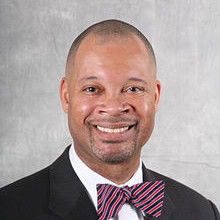 Job
: State Senate Majority Leader
Party
: Democrat
In current office
: 2012-present *Senate Democratic Leader since 2015
Birthdate
: May 24, 1972
Education
: Texas A&M University (B.A.) George Washington University (M.A.) Ohio State University (M.A., J.D., Ph.D.)
Other public offices held
: None
Total donations
: $2,314,213 (1/1/10-6/7/18)
Top donors
: Station Casinos $30,000 MGM Resorts International $28,500 Boyd Gaming $20,500 Nevada State Education Association $20,032 Citizens for Justice Trust $18,000 Caesars Entertainment $18,000
INDY FAST FACTS
Adam Laxalt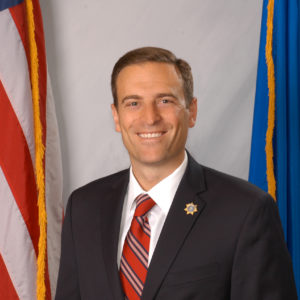 Job:
 Nevada State Attorney General
Party:
Republican
In current office:
2015-present
Birthdate:
August 31, 1978
Education:
Georgetown University (B.A.) Georgetown University Law Center (J.D.)
Other public offices held:
None
Total donations:
$8,262,050 (1/08/14 - 6/07/18)
Top donors:
Station Casinos/Zuffa/Fertitta $208,500 Las Vegas Sands $75,000 Marnell Properties LLC $42,500 Starpoint Resort Group/Partners $40,000 MGM Resorts $35,000
From the Editor
The Nevada Independent
is a 501(c)3 nonprofit. We have
generous corporate donors
, but we can't survive on those alone. We need support from our readers. I know you have many commitments. But if you would
support our work
(or bump up your current donation), we would be forever grateful.
Best,
Jon Ralston
get our morning newsletter,
The Daily Indy
Stars & Struggles
Take a peek into today's education world through the lens of Sunrise Acres Elementary School in Las Vegas.
INDYMATTERS
CAFECITO CON LUZ Y MICHELLE
@TheNVIndy ON TWITTER