Clark County wants to improve school leadership. But what's the definition of an effective principal?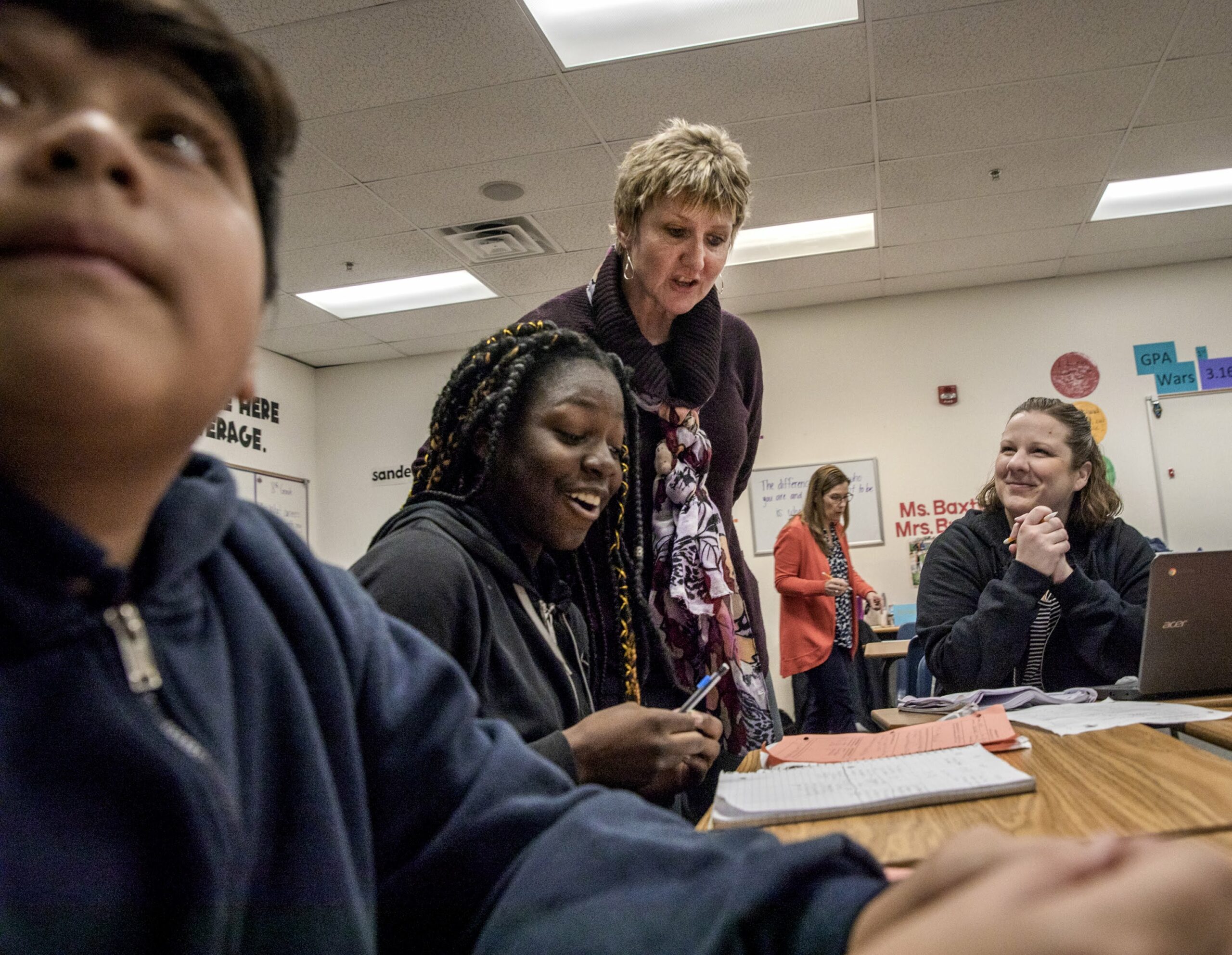 Staff members at Jerome Mack Middle School braced themselves for bad news before the district's top leader paid them a visit last spring.

The 1,300-student school in east Las Vegas had been chosen for the "Innovative School" pilot program spearheaded by Clark County Superintendent Jesus Jara. On the surface, it appeared like a win-win for teachers, who would receive an automatic $10,000 bonus as part of the program's effort to recruit and retain educators at struggling middle schools.

But staff members feared the transition would come with the loss of their principal, Roxanne James, who had become a steady and reassuring presence in the school. Previous district programs designed to rapidly improve a school have involved bringing aboard a new principal. So they showed up ready for a fight — armed with accolades for their building leader.

"So many of us were raising our hands to tell him how much we love her, and how much we want to keep her here at Mack with us," said Allison Staley, an English and broadcast teacher at the school.

They won. James stayed, and the staff breathed a collective sigh of relief.

A beloved school leader isn't enough to warrant job security, though. Jara said he kept James in place for two reasons — the positive climate she had built and the two-star school's demonstrated academic progress on standardized tests. His decision underscores the balancing act administrators must walk to satisfy their constituency of students, staff, parents, district leaders and the state education department. But in a district with 362 schools and a perennial teacher shortage, the quality of school-based administrators can be an overlooked piece of the academic puzzle.

The topic has garnered more attention in recent months given controversies playing out across the district. It started with the abrupt departure of David Wilson, the Eldorado High School principal, in August, days before the new academic year kicked off. In December, parents packed a Clark County School Board meeting and complained about the direction of Clark High School under Principal Antonio Rael's leadership. Days later, the district announced Rael and Assistant Principal Christina Bentheim were no longer leading the magnet school. But similar backlash aimed at the principal of Walter Bracken STEAM Academy hasn't produced the same result.

And then there's the case of Traci Davis — the embattled former superintendent of the Washoe County School District who had been recommended for a principal position at West Prep Academy. Ultimately, Davis wound up with a third-grade teaching job instead.

Still, the disparate events hint at a broader question that lurks in the background: What exactly constitutes an effective principal? The answer isn't as simple as pointing to a scorecard, considering that all Clark County School District principals were rated effective or highly effective during the 2018-2019 academic year. And the year before, only one principal received a minimally effective rating, according to district records.

Conversations with people up and down the education ladder, however, reveal common themes — most of which aren't radically different from the qualities that define strong leaders in the corporate and governmental realms. Employees crave connection and involvement and, in turn, tend to thrive when they feel valued. The difference in the education sphere is how much a school leader affects those at the very bottom of the ecosystem.

"A principal really has a profound role in teachers' day-to-day life, which then of course impacts students," said Daniel Espinoza, a research and policy associate at the Learning Policy Institute who has studied principal effectiveness.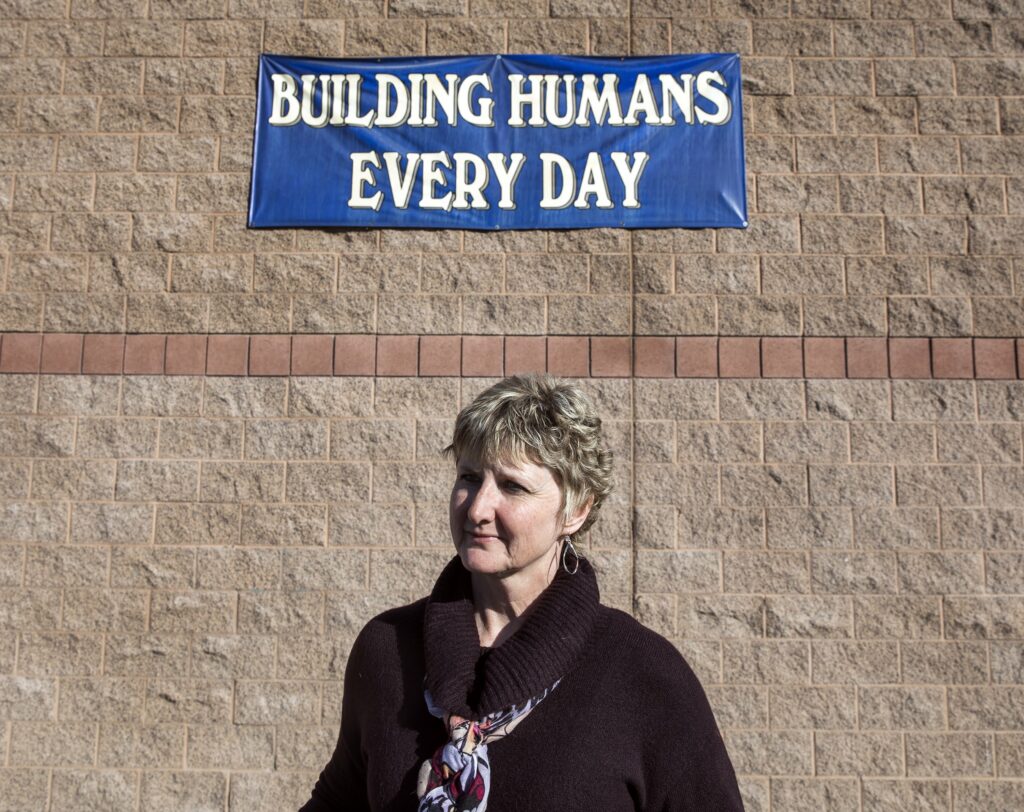 The selection process
They're the captain of the ship — the people charged with managing staff, overseeing the school budget, guiding instruction, ensuring student well-being and intercepting and implementing district or state mandates.

In Clark County, 362 people hold the title — and related responsibilities — of principal. Although their routes to the principalship differ, Nevada law outlines basic requirements. For starters, principals must have a master's degree and at least five years of teaching experience in a K-12 setting. If their master's degree is not in educational administration, they must have at least 36 hours of completed graduate course hours in school administration.

Satisfying those requirements, though, doesn't guarantee promotion to principal. Educators hoping to run a school one day in Clark County apply to join a principal candidate pool. If they're selected after initial screening, they remain in the pool for five years.

So what does the Clark County School District look for in its future building leaders?

For Jara, a former principal himself, it comes down to a marriage of hard and soft leadership traits. The superintendent said he wants someone who can build a positive climate and culture — i.e., a place where students and staff want to be each day — and also guide instruction to ensure children are receiving the highest-quality education.

"I don't want where you're just working on culture and climate but then not the academics because then you can love our children to failure," he said.

On the flip side, he said a principal cannot be judged solely on the Nevada School Performance Framework results, which give schools a star rating based on standardized test scores, graduation rates and chronic absenteeism, among other factors.

"A star rating doesn't dictate your school," Jara said. "To me, that's not the entire measure of a leader or a school. Now, you want to see progress. You want to see gains."

Jara kept Principal Roxanne James at Jerome Mack Middle School because of that progress. But academic gains aren't the only benchmark for determining whether a school leader stays or goes. District officials said principals can be removed for a variety of reasons, including poor job performance, fiscal irresponsibility, inappropriate interactions with students or staff and failure to follow or meet established goals.

The circumstances under which those personnel changes occur aren't always clear, though.

The reasoning given by district leaders for Wilson's removal as Eldorado principal was an undisclosed administrative investigation. Earlier this month, Wilson filed a lawsuit against the school district, alleging unnamed defendants were guilty of "defamatory and slanderous communications" about him. The Las Vegas Review-Journal first reported the litigation.

Several months later, another high-profile leadership change transpired at a high school known for churning out some of the district's brightest students. When Principal Antonio Rael took over at Clark High School last year, he made no bones about the need to bridge achievement gaps between its high-achieving magnet students and the neighborhood teens zoned to the school.

But after parents and students flocked to a school board meeting, where they aired grievances about his alleged autocratic style and abrupt policy changes, he and the assistant principal were jettisoned from the campus. The district released a vague statement confirming the personnel change without divulging any other information.

Jara declined to discuss the personnel decisions during an interview. Wilson also did not return a request for comment.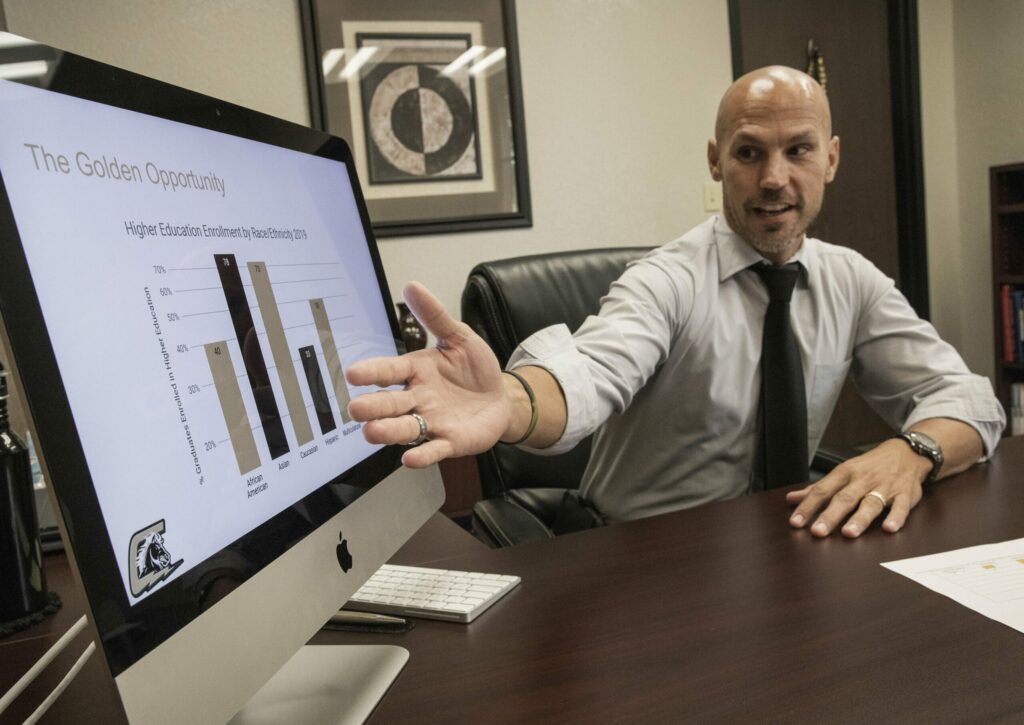 Rael has spoken out about his removal in recent days, questioning the district's commitment to shoring up equity gaps. The former principal said the school community was clearly frustrated with his efforts to drill into student data and make changes, and Rael attributes his removal to the public complaints. He described the upset parents, students and staff as a "small minority with a very vocal voice." But he declined to detail the reasoning district leaders gave him for his removal.
"There are significant racial disparities in terms of academic achievement and performance on our school campuses," he told The Nevada Independent. "It was absolutely true at Clark. That story became about myself and the assistant principal. Unfortunately, that story should have been about what is really happening in terms of student achievement and why are there these great disparities based off of race and ethnic breakdown."

Rael, who agreed to the interview if his attorney could be present, also declined to address the leadership criticisms that emerged at the board meeting. But he did offer his perspective on what makes an effective school leader. He previously served as principal at Fremont Middle School and Mojave High School, both of which were struggling schools going through the turnaround process.

His leadership mantra: "Great leaders make the people around them better."

He said that also means not turning a blind eye to data showing strengths or weaknesses concerning student achievement.

"It doesn't really matter if you're a great motivator if you're really warm and affectionate toward people if, in the end, students aren't achieving," he said. "To be really clear, the end game is: Are students making the academic strides for which they need to, to have an opportunity to be successful for the rest of their lives?"

Rael said he has been working at a regional district office but hopes to transition back to a principal role some day.

Qualities and characteristics
Principal satisfaction across the nation's fifth-largest district cannot be summed up in a tidy sentence. The public uprising against Rael at Clark High School and the private battle to retain James at Jerome Mack Middle School prove that.

Still, parents, teachers, students and even some principals didn't hesitate to weigh in when The Nevada Independent asked for input. Their definitions of an effective school leader touched on managerial qualities — someone who reduces bureaucratic paperwork, provides clear communication and constructive criticism, and is a visible presence on campus — as well as some innate personality traits.

The latter became evident to Staley, the English and broadcast teacher, when James approached her in the hallway one day and asked if something was wrong. Her hunches were correct: Staley's grandmother had passed away.

"It made me feel very seen," she said.

Other Mack staff members echoed that point. They praised James' perception abilities — knowing exactly when a staff member needs a lift and how to provide support that promotes professional growth. One teacher moved here from California after working in demographically similar schools and being on the brink of leaving the profession. Another had left a nearby school because of what she described as a poor working environment. And yet another staff member came back to the school after a brief retirement.

Their desire to work at Mack, they said, boils down to feeling valued and inspired.

"We're teachers. We're here for the kids 100 percent, but we're still human beings and we need people that are going to support that," said Susan Gross, an eighth-grade English teacher. "And that's a big family here. I think every teacher on this campus would agree that this is one big family."

The sentiment aligns with a message on a banner outside the school: "Building Humans Every Day."

"I know everybody assumes that it's kids, and that's what we should be doing," James said. "But we support staff. I'm always asking them — are you in school? What do you want to do? Is this what you want to do? Okay, so what level do you want to reach? What skills can we get you?"

James, who's working on a doctorate degree, acknowledges she can seem like a pest with these questions, but they're purposeful. The longtime teacher-turned-administrator said she tries to find what makes every staff member "tick" so she can motivate them, which ultimately benefits the students. The support she gives differs by the person — perhaps curriculum resources, an ear for a teacher to bounce ideas off, scheduling help to coordinate group planning time or advice about navigating tricky teaching situations. And when James senses tension rising in the school, she enters detective mode to identify the problem and brainstorm a solution.

Sometimes the answer is as simple as a staff meeting featuring ice-cream sundaes. Other days, it's making sure Wrigley, the school's emotional support dog, is available for pets from students and staff alike. And every day, James said she strives for an "open-mind policy" — meaning she wants to be approachable by any teacher or support staff member who needs to talk.

"I think we as administrators can get so busy that we don't listen," she said. "I think, truly, teachers who are upset will let you know they're upset. Parents who are upset will let you know they're upset. And I think it's important that we listen. We may not agree."

The emotional and instructional support doesn't come without high expectations, though.

"I've worked harder here and had more fun doing it than in the eight years of teaching before I came here," said Michelle Obregon, an eighth-grade English teacher at Jerome Mack Middle School.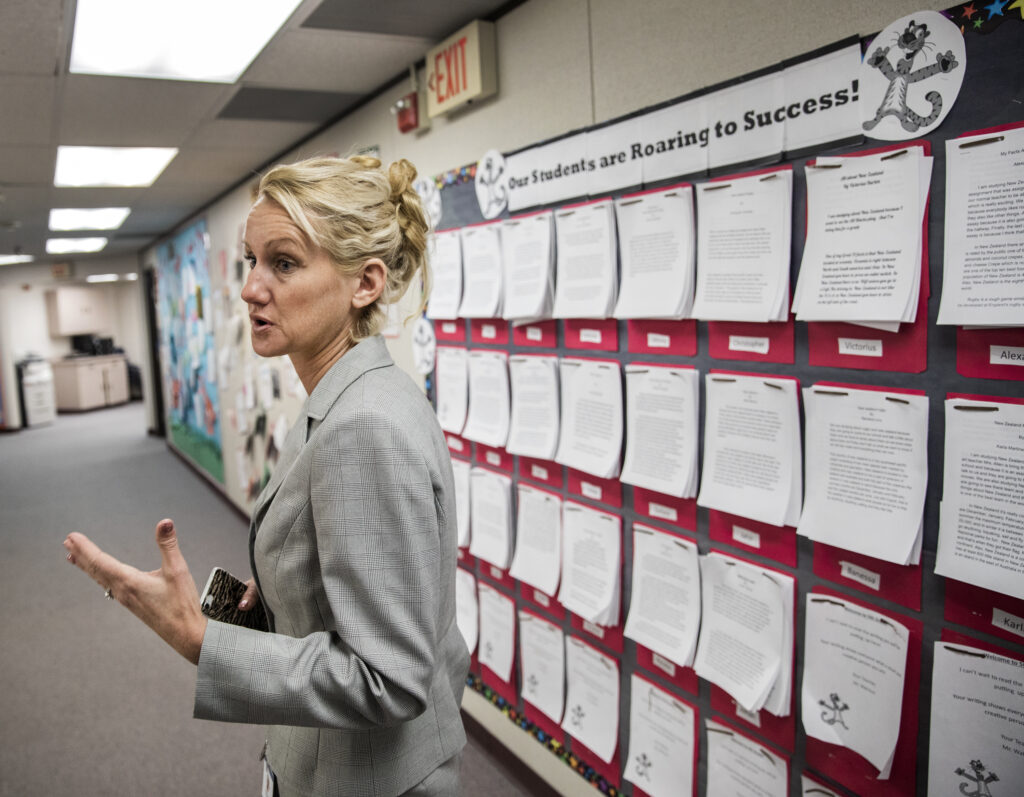 Teaching, in particular, is a job that doesn't end with the final bell. Educators regularly bring home grading and lesson-planning that extends beyond their contracted hours.

Ivy Higgins, a fourth-grade teacher at Myrtle Tate Elementary School, said her principal, Sarah Popek, compensates staff members for some of those extra hours. For instance, Popek has leveraged money in the school's budget to pay teachers doing home visits.

"The home visits have been a really spectacular thing because it's so valuable to the families and the students, but it makes you feel valued as a teacher when you're doing something above and beyond and are compensated instead of just being given a pat on the back," she said.

Higgins also commended Popek for alleviating paperwork burdens — as best she can — and spreading positivity. Every so often, Higgins will discover a Post-It note bearing praise from her principal.

The reverse praise, however, caught Popek off guard. The Myrtle Tate principal said she doesn't feel like a great leader many days and often wonders how she could have handled things better.

"You make mistakes from time to time," she said. "I am very reflective, so it's nice to hear the good things because, quite often, we don't hear the good things."

Popek's desire to pay teachers for their extra time stems from her own experience. As a rookie teacher, she went into debt buying basic supplies for her at-risk students and printing materials at office supply stores when her school's copy machines weren't available. Popek said she knows her staff could fall into similar spending patterns, in part because Myrtle Tate Elementary School sits in a low-income neighborhood. Teachers can't rely on parents to supply tissues, glue sticks, pencils or other sought-after supplies.

So she tries to squeeze every penny possible out of the school's funding streams, including Title I dollars, while still abiding by the terms of that revenue.

"I don't feel like it should fall on teachers' shoulders or their pocketbooks," she said.

But there's also something money can't buy, and that's a sense of empowerment. Research suggests effective principals often practice distributive leadership, which spreads decision-making more broadly and, as a result, can enhance buy-in across staff, said Espinoza, an associate at the Learning Policy Institute, a California-based education think tank. The philosophy can cultivate strong leaders at all levels within the school, inspiring them to take on new initiatives or mentor other staff members.

Katherine Kaufman, a special-education teacher at K.O. Knudson Middle School, said she appreciates the freedom — and encouragement — to pursue her own special projects. With the blessing of her principal, Lezlie Koepp, she is starting a peer mediation group.

"Anything I've taken to them, they've said, 'Yes, go for it,'" said Kaufman, who views their permission as a form of trust and respect.

If students trust their teachers, they will share problems or struggles, said John Anzalone, principal of Sierra Vista High School. The same is true with teachers and administrators. But a bond built by trust doesn't happen overnight, he said, which is why small gestures go a long way. Perhaps it's congratulating them on a child's accomplishment or checking in on their sick parent.

Anzalone said the personal touch boosts morale, improves retention and creates open dialogue.

"If they don't feel supported, then the instructional piece is just going to be very formal and very rigid," he said. "The most important part of instructional improvement is the conversation with teachers after the observation."

Authenticity matters, too. Devin Dunlap, a librarian at Sunrise Mountain High School, said staff can decipher between sincere leaders and those who see it as another notch on their resume.

"The effective ones are the decent people," he said. "If they're not in it for their own careers and own promotions, they'll do a good job."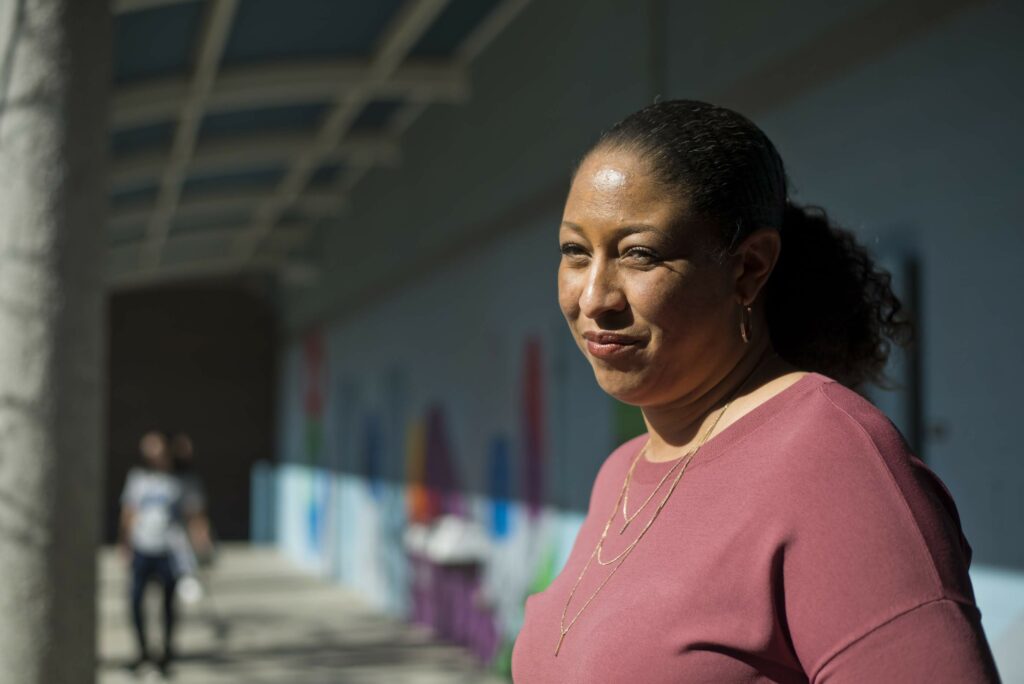 Leadership development
Not every principal will win over his or her staff. And not every principal will be able to translate good intentions into student success. Those who can do both are the leaders the school district wants to replicate.

Critics say Southern Nevada's building boom fast-tracked educator promotions given all the administrators needed at new schools. Some of those educators blossomed in their new roles, while others struggled but remained in leadership roles. Although not here for that chapter of the district's history, Jara said he has heard those concerns and has identified leadership development as a top priority. In fact, he reiterated that goal Friday during his second State of the Schools address.

"We have to build the capacity," he said.

That's where the Aspiring Principals Academy comes into play. The 13-week professional development course started in January and is being led by Jim Mercer, a doctoral resident who is studying at Harvard University's Graduate School of Education. Nearly 100 assistant principals have enrolled in the course, which is designed to bolster their leadership skills, strengthen their strategic thinking and improve their cultural competency.

As the district seeks to improve the quality of its school leaders, Tabitha Hugdahl, a first-grade teacher at Mervin Iverson Elementary School, said she hopes a well-defined job description emerges. While teachers must follow content standards in the classroom, she questioned what principals must prioritize: Managing staff? Overseeing the budget? Guiding instruction? Something else entirely?

Hugdahl said principals seem pulled in too many different directions.

"Everybody needs to know what their job is," she said.

Monika Davis, parent of a sixth-grader in the school district, said principals also need to exemplify lifelong learning. When her daughter was experiencing anxiety in elementary school, Davis said the principal seemed unwilling to learn more or train staff to help her daughter.

Now, her daughter is faring better at a middle school where the leadership team understands her diagnoses and wants to help. Davis said principals should be "open to learning about many things because their job is about children and children are complex."

Monica Lang, who recently became principal of West Prep Academy, agrees with that suggestion. Just like medical professionals or scientists, educators also need to be well-versed on the latest research and trends, she said.

Lifelong learning, or that insatiable thirst for more information, is especially true for new principals like Lang. She didn't want to enter her new school with a bulldozer mentality.

Right now, she's essentially a sponge — absorbing information about the school's strengths and weaknesses while meeting with teachers, support staff, neighborhood leaders and business owners. The last thing Lang said she wants to do is make an uninformed decision and alienate her new community.

"You need to find out what's sacred to the kids, staff and community," she said.

Then, over time, Davis said they can work together to make necessary changes.

But it's not just about staff input. Jayla Scott — a graduate of East Career and Technical Academy who now attends Johns Hopkins University — said the student voice is equally important. Scott said ECTA's principal, Darlin Delgado, made students feel like they mattered.

Shria Ramanathan, a senior at Green Valley High School, said her principal, Kent Roberts, shows students that same respect. As a member of the school organizational team, Ramanathan said he's always willing to meet with her — or other students for that matter.

"He makes himself very approachable," she said.

And Scott said that student-principal bond started as soon as they entered campus.

"In the morning, she would say hello to you."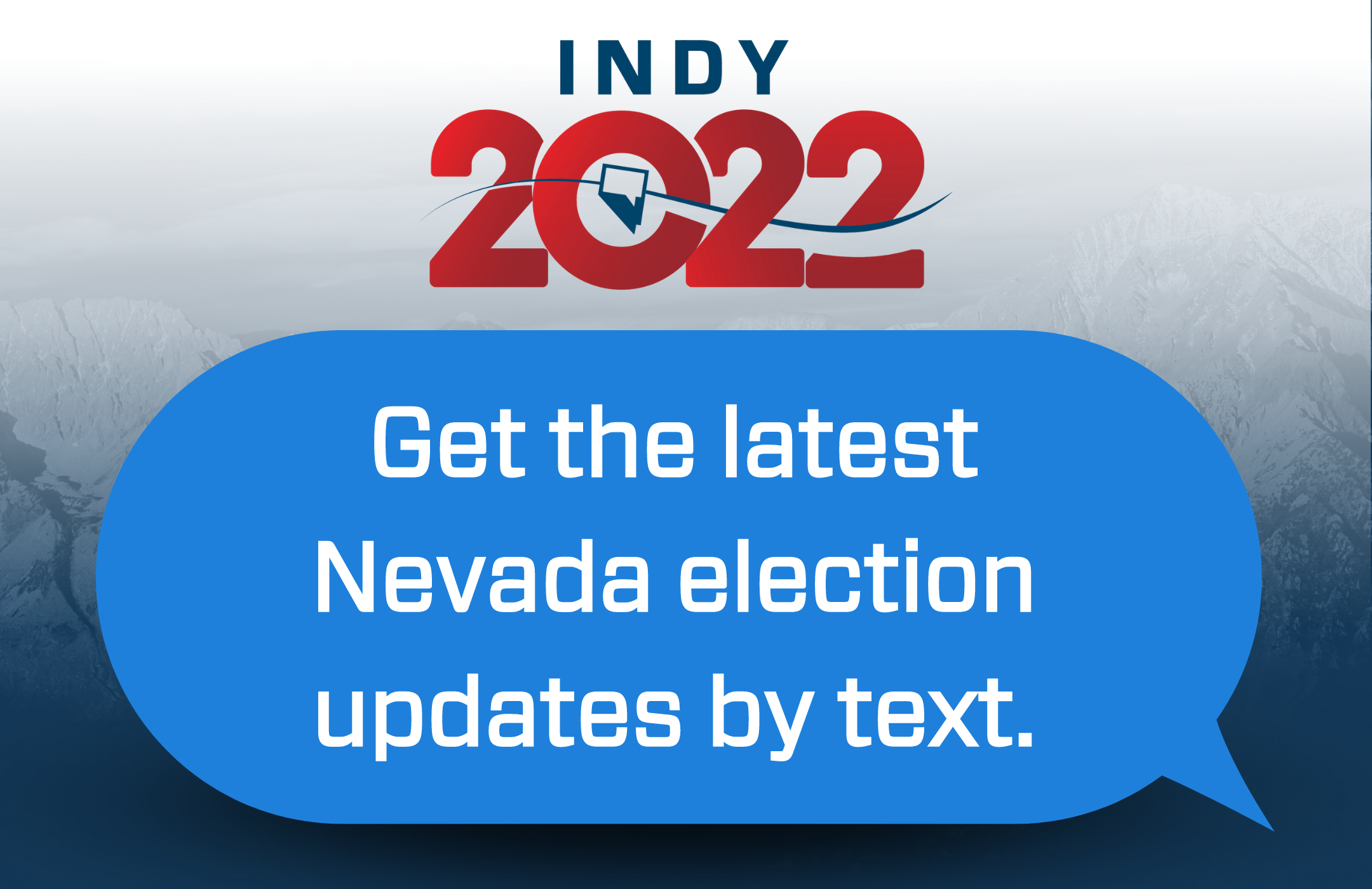 Featured Videos
Comment Policy (updated 4/20/2021): Please keep your comments civil. We reserve the right to delete comments or ban users who engage in personal attacks, use an excess of profanity, make verifiably false statements or are otherwise nasty. Comments that contain links must be approved by admin.