Health districts, governor's office clash over directive on large gatherings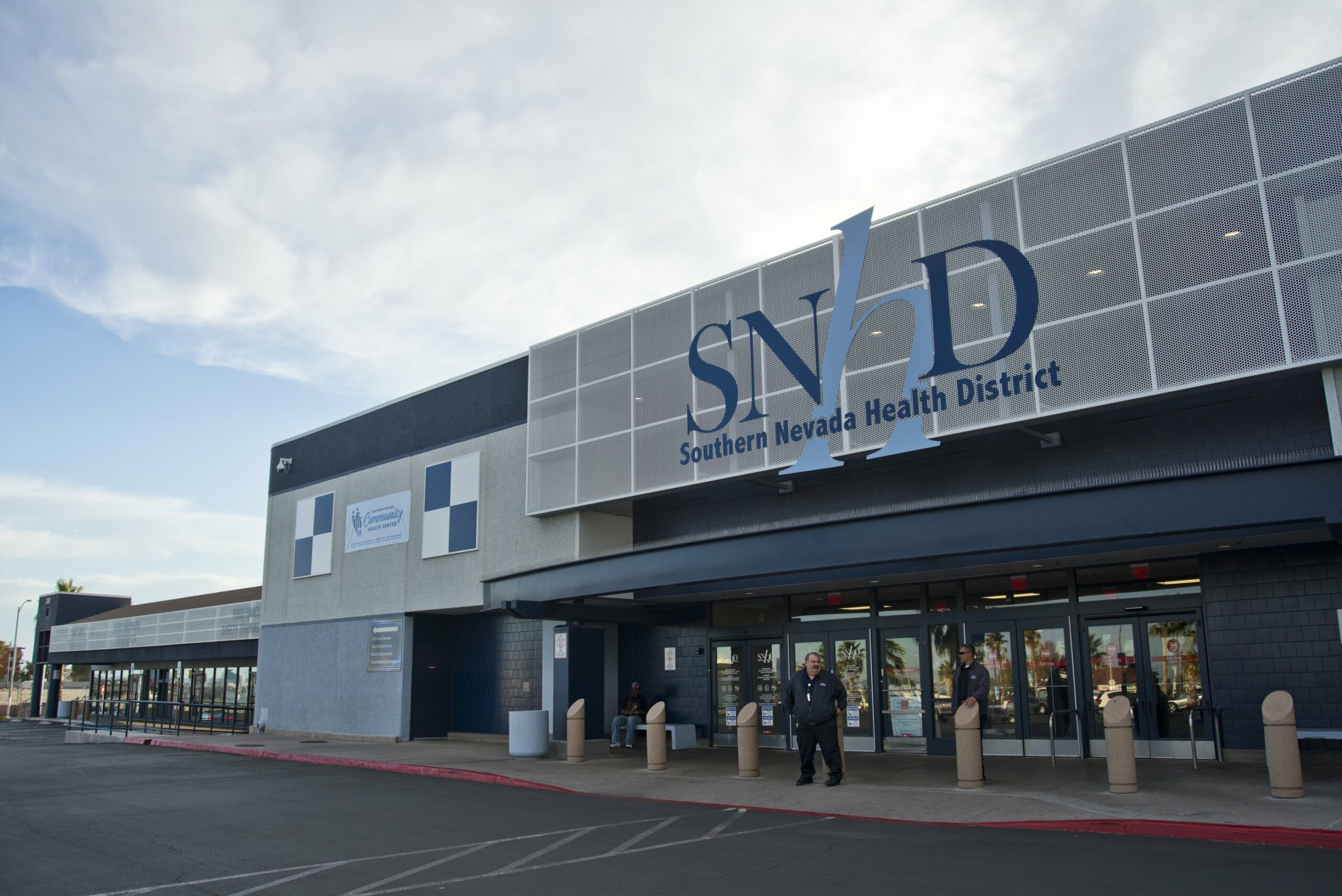 Health district officials in Clark and Washoe counties reiterated in a letter to Gov. Steve Sisolak on Friday concerns that they have been left out of state officials' decision-making process on COVID-19 health and safety protocols they are required to enforce.
But the governor's office, in a response letter on Monday obtained by The Nevada Independent, fired back, directed the blame back at the health districts for their lack of engagement in the process and recommended that they in the future take caution "about making any false implications that may lead to the public receiving misinformation."
In their two-page letter, the heads of the Southern Nevada and Washoe County health districts criticized the governor's office for again tasking them with a new responsibility — in this case, review of health and safety plans for large gatherings under Sisolak's latest emergency directive — without directly consulting with them first. The two health districts, along with Carson City Health and Human Services, serve as the public health authorities for almost all of the state's population and yet argue they've been left out of the COVID-19 response process.
"These agencies' Health Officers and Directors are significant health officials for the State and deserve to be consulted on the decisions that affect us," the letter states.
The letter was first reported Monday by the Las Vegas Review-Journal.
Health officials in the letter suggested the state's COVID-19 Mitigation and Management Task Force was also not consulted on the governor's recent emergency directive on gatherings but that "others" — who the were only characterized as not having "any elected governance or statutory public health responsibilities" — "seem to be in regular consultation with your office" and did have input. For instance, Washoe County Health District said it received a large event proposal even before Sisolak had concluded his announcement on gatherings.
"It is inappropriate that the local health authorities are not engaged and consulted in these discussions and when decisions are made," the health district letter states. "These decisions have significant impact on the health of our communities and impose additional mandates on our staff that are already overwhelmed with COVID-19 responsibilities."
The new directive on gatherings allows conventions, sporting events with live audiences and large church gatherings, among other large events, to resume with audiences of up to 250 people — and even higher for some of the state's largest venues.
Health officials conceded in their letter that they had been advised of the details of the new directive on large gatherings in advance of the governor's Wednesday announcement — though only at 6 p.m. the night before. They did, however, note that it was "more consideration than local health officials have received from you in the past."
The letter was signed by Chief Health Officer Fermin Leguen and Chairman Scott Black of the Southern Nevada Health District, Washoe County District Health Officer Kevin Dick and John Novak, chairman of the Washoe County District Board of Health.
In response, Michelle White, the governor's chief of staff, wrote in a letter Monday that the governor's office has "regularly been in touch with and held robust conversations with" elected officials in Clark and Washoe counties and suggested that "there may be a disconnect between the communication we are receiving from those with local elected governance authority and the concerns you have raised as the local public health officials." She noted that elected officials from Clark and Washoe counties had "specifically requested the development of a process that would allow local oversight for planned events and activities."
White also said the governor's office was "taken aback" by the health districts' surprise over the new directive on gatherings as the governor had announced on Sept. 3 that he was asking state officials to review current statewide standards on gatherings. She said that "at no point during the review period" did the governor's office receive any "input, concerns, or suggestions" from the health districts.
"While we are happy to address concerns in your letter, we request that in the future you be cautious about making any false implications that may lead to the public receiving misinformation — this is particularly important if you plan to give your letters to the press before providing this office an opportunity to respond," White wrote.
The spat between the state and the health districts comes on the heels of previous concerns from the health districts about legislation they said they had not been consulted on requiring them to conduct regular inspections and enforcement of COVID-19 health protocols at hotels.
Health districts, long underfunded in Nevada and elsewhere, have been struggling to keep up with the increasing number of demands placed on them during the coronavirus pandemic, from a significant demand for contact tracing to new oversight responsibilities.
"We have responded to your objectives and directed considerable resources to testing, disease investigation and contact tracing, vastly increasing our staffing and the size of our agencies. We are now engaged in the responsibilities imposed by the SB4 legislation to develop an entire new regulatory program for resorts and public accommodations," the health district letter states. "This has required diversion of additional staff from other public health responsibilities to support the resort industry. We are simply beyond the limits of what we can be expected to accomplish."
White, in her letter, suggested that the state could take on those responsibilities, should the local health districts be unable to carry them out.
"While staff at the State level is equally overwhelmed by the demands of responding to COVID-19, we'd be happy to relieve you of these responsibilities if you cannot perform them at the level needed," she wrote.
White additionally chastised the counties for expressing concerns about the move to allow larger gatherings now when they have pushed for weeks at meetings of the COVID-19 Mitigation and Management Task Force to be allowed to reopen their bars as they faced high case and test positivity rates.
"Despite the authority granted to local governments and the ability to impose mitigation measures targeted for your local communities, neither Washoe nor Clark's representatives have once proposed any such measure, even when positivity and case rates were at dangerously high levels," White wrote. "Alternatively, local officials representing your communities routinely and consistently have requested to ease restrictions, proposing to reopen bars and other areas of social and economic life while community spread was at its peak."
White noted that Washoe County has again been flagged as at elevated risk of disease transmission this week and said that the governor's office is "eager to see a robust proposal to address the concerns the Washoe County Health District Director has expressed publicly over this past week" at the task force's Thursday meeting.
The governor's office has also invited the health officials to a meeting in the near future to discuss the matter further.
Read the letters below: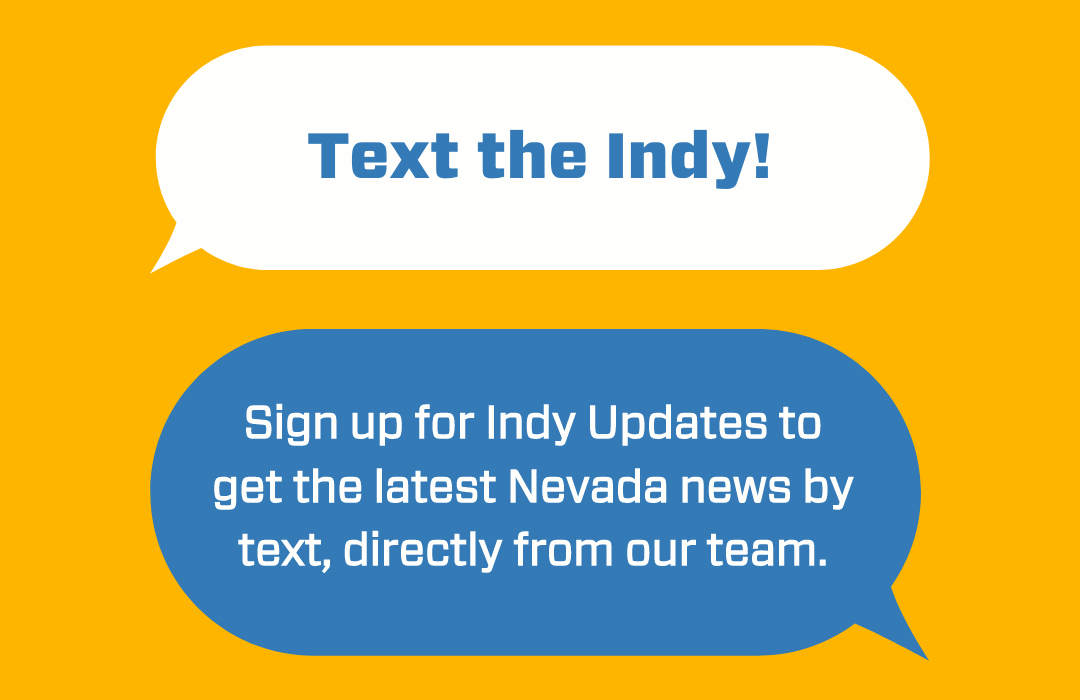 Featured Videos